Most Overrated Guitarists
Bigredgum69
The Contenders: Page 2XW
21
Carlos Santana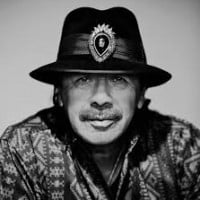 Carlos Santana audio is a Mexican and American musician who first became famous in the late 1960s and early 1970s with his band, Santana, which pioneered a fusion of rock and Latin American music.
People who lack the taste and feeling which are the core to music will never understand santana or enjoy him. He is a LEGEND. He created a new style of music. Undeducated haters just judge. Got news for U. Steve Vai named Europa as his favorite instrumental of all time and it the main influence behind tender surrender.
The Rolling Stones were rating... Who or what! They probably need a more educated group of judges when compiling this list. Santana should have been in the top 10. Nevertheless, listening to Santana is a free ticket to the state of nirvana. His sounds are amazing, and his style is unique!
Carlos Santana completely hijacked Peter Green's style when Fleetwood Mac came to America. Even went as far as pawning off "Black Magic Woman" as his own material. Neil Schon was a way better guitarist, but Carlos only let him play rhythm during the Santana III years.
I suppose if you like the same tone and (limited) dynamics in every song, then he's great.
V12 Comments
22
John Petrucci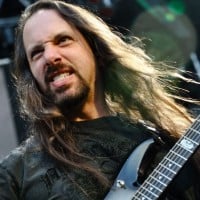 John Peter Petrucci is an American guitarist, composer and producer. He is best known as a founding member of the progressive metal band Dream Theater.
Overrated, john is the most technical and skilled guitarist, he is not overrated, in fact, he deserves more recognition.
How dare you! That is an insult to decent guitar players, saying Petrucci is overrated.
He used to incredible back in the early 90s, but the last 10 years has been nothing but boring, generic, cheese metal. Shame.
23
Tony Iommi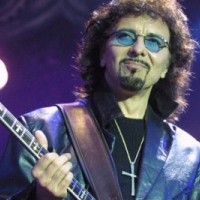 Anthony Frank "Tony" Iommi is an English guitarist, songwriter and producer. Best known as lead guitarist and founding member of the pioneering heavy metal band Black Sabbath, he has been the band's sole continual member and primary composer.
I wanna kill the guy who put the father of metal here!
He was so into music when his finger was cut off, he switched hands and played with his right hand and not his left. Most guitarists wouldn't have the courage to do that even if they wouldn't be as good as when he was a lefty. Respect to Tony. - Plonderss
Got to give this guitarist some respect, he's one of the pioneers of metal.
He lost his touch
V4 Comments
24
Prince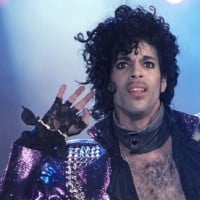 Prince Rogers Nelson was born on June 7, 1958, and died on April 21st, 2016. he was a music legend from the 80s up until his death, best known for songs such as "Purple Rain", "Little Red Corvette", "1999", and "When Doves Cry".
Prince is incredible! If anything, he's very much underrated! And considering the amount of instruments he plays, it's amazing!
One of the most influential guitarists of the 80"s and beyond... Enough said...
Prince could never be overrated, only underrated.
The most influential guitarist of the 80's and beyond.
V2 Comments
25
Liam Gallagher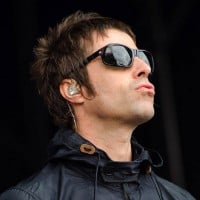 William John Paul "Liam" Gallagher is an English musician, singer, and songwriter. He rose to fame as the lead singer of the rock band Oasis, and later as the singer of Beady Eye.
Few basic chords, awful strumming, bad player all round
Same as his brother Noel... But crikey, what a chav he is! No wonder all the townies in their trackies look up to him.
Can he even play guitar? he isn't even a good singer. his talent is limited to his 164 IQ. and sometimes some backing vocals and tambourine. that's it - zxm
V1 Comment
26
Eric Clapton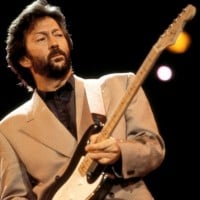 Eric Patrick Clapton is an English rock and blues guitarist, singer and songwriter. He is the only three-time inductee to the Rock and Roll Hall of Fame: once as a solo artist and separately as a member of the Yardbirds and Cream. He has also been a member of Derek and the Dominos.
Clapton is one of the best guitarists there has ever been. Listen to 'Why does love got to be so sad' live at the Guillmore, then if you still think he's over rated go to the doctors because you need to have your ears checked.
Hasn't really been able to top cream since he went solo.
Wake me up when he's done playing! What a lame ass duck.
No offense to Eric but seriously he is not that good I mean he doesn't have any unbelievably good things to his music, nothing special
V3 Comments
27
Zakk Wylde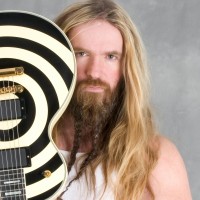 Zakk Wylde is an American musician, singer, songwriter, multi-instrumentalist and occasional actor who is best known as the former guitarist for Ozzy Osbourne, and founder of the heavy metal band Black Label Society.
He's definitely lost his sense of creativity in his solos and riffs.
I can't stand his tone... That terrible blasty sound with tons of gain and then the endless wah... Definitely overrated
He's really weird looking with the beard and mustache, BRING BACK THE OLD 1980S ZAKK WYLDE!
Lose the whammy, jesus christ
V1 Comment
28
Noel Gallagher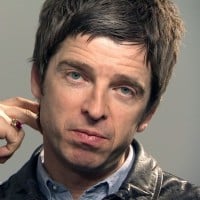 Noel Thomas David Gallagher is an English musician, singer, songwriter and guitarist. He served as the lead guitarist, co-lead vocalist and principal songwriter of the rock band Oasis.
Noel is not overrated, he's underrated, badly. Not only is he the greatest songwriter since Lennon/McCartney, he's a very good, tasteful guitarist. He even underrates his playing.
How is he overrated when he doesn't come on top 100 guitarists of all time? - zxm
... If I wanted to listen to an 8 year-old's guitar lesson, I'm pretty sure I'd just sit in... He should've just never formed Oasis, or "High Flying Bird" What a crap name for a band, too.
29
Joe Bonamassa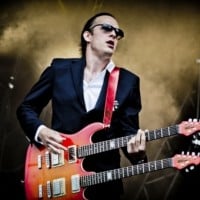 Bonamassa is a technician shredder, not a bluesman. We get it, he can play fast. If you wanna see why I believe he is an overrated player look up the video of Bonamassa, Derek Trucks, and Billy Gibbons playing Freddie Kings "Going Down" at the RR Hall of Fame inductions. Derek (who is of my favorite guitarists) gives very subtle yet strong phrases when plays. After he finishes, Bonamassa completely overplays and misses the entire point of the blues, which is a shame because it could have been fantastic.
How is this ridiculous fake blues wannabe not the number one most over rated guitarist in history is just beyond me. He as blues by numbers, he's a 70's blues rock jukebox, who looks like a complete dork, has the most embarrassing fake stage moves ever, and has nothing whatsoever to say with his music.
He wouldn't know the blues if it hit him in the face.
His PR people work 24hrs a day to get his ugly mug in every guitar mag every single month, pushing some chap product or other. Give it a rest and get a proper job.
That rich white boy wouldn't know the blues if it fell on him. Great bluesmen don't own 900 guitars and. 1000 amps.
30
Yngwie Malmsteen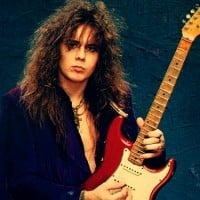 Yngwie Johan Malmsteen is a Swedish guitarist, songwriter and bandleader who was born on June 30th, 1963, in Stockholm, Sweden. He was known for his neoclassical metal playing style back in the 1980s.
Ok he is a really good guitarist but far from a Guitar Icon or Guitar hero like everyone claims.
V1 Comment
31Bo Diddley
32
Chuck Berry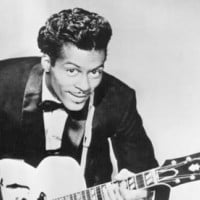 Charles Edward Anderson "Chuck" Berry is an American guitarist, singer and songwriter, and one of the pioneers of rock and roll music.
Chuck is a pioneer of early Rock and Roll. He kind seems as if he'd be underrated though.
Why is this guy not at number one? In a list of OVERRATED guitarists Chuck Berry is easily the top choice. He's been praised non-stop for 50 years for basically one song. He's for some reason listed amongst the greatest musicians of all time when his music was outdated 40 years ago. He's given much more credit than he deserves. I think that's the definition of overrated.
The man had one song and its not even that good. Chuck Berry is the definition of overrated. He receives almost universal praise for what is a very standard song. Not that he isn't talented but calling him the king of rock and roll takes things a little too far.
Don't think he's overrated - zxm
V3 Comments
33
Hideto Matsumoto
like everyone is just recognizing only him, a great one but it is very annoying if he is the only one - ronluna
34
Robert Johnson
Are you kidding me? Robert was so good, people actually believed he sold his soul to the devil.
I believe it was Keith Richards who said, "it sounded like two people playing",when he first heard this guy.
Yeah, sold his sold to the devil, and still sucked!
V1 Comment
35
Brian May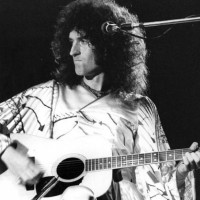 Brian Harold May is an English musician, singer, songwriter and astrophysicist, best known as the lead guitarist of the rock band Queen.
I saw him live he's good not great. And everyone thinks he's amazing for bohemian rhapsody it's a 20 second solo get over it. His solos some are good but even the good ones are to short. I don't hate brian may I like Him I just don't understand how everyone calls him underrated when people call slash overrated and people think he's better than slash seriously brian May would never be able to write solos like sweet child o mine november rain godfather theme double talking jive and estranged.
Somebody needs to clean their diaper out... It's full of crap.
Brian May is God's gift to the guitar in technique, melody, phrasing, tone, etc.
What the hell more can you ask of the man... Sheer genius.
He's unrated in my opinion his clean solos are amazing and no one recognises that.
Most overrated guitarist ever. He never wrote a good solo. All his solos were average. They had nothing special to them. A nine year old could write better solos.
V3 Comments
36
Paul Gilbert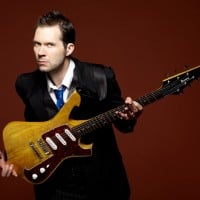 That Gilbert appears on this list is shocking. He talent is almost without parallel among rock guitarists. Listen to "Scarified, " then listen to "GVRO, " then listen to "Green-Tinted Sixties Mind. " This guy does it all. Somebody owes readers of this list an explanation.
Paul Gilbert is a musical genius and incredible guitar player.
37Orianthi
38
Pete Townshend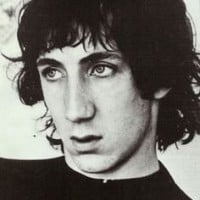 Peter Dennis Blandford "Pete" Townshend is an English musician, singer, songwriter, and multi-instrumentalist, best known as the lead guitarist and songwriter for the rock band The Who.
Townshend should not be on this list. A completely different style than other guitarists from his era. Not "technically" great like Clapton or Beck and he and The Who played in a more "freestyle' manner when in concert. Pioneered the use of guitar feedback and his influence on hard rock and heavy metal can't be underestimated. Moon and Townshend were perfect for each other.
Should be at the top of the list. Townsend sucks big time.
39
Mick Thompson
Mick Thompson is not overrated! He did one of the best guitar solos and riffs with slipknot... Personally his performance at the 1st album of slipknot for me sounds very cheesy but his performance in the album all hope is gone... He did one of the best solos and riffs ever! - nooreldeen
40
Chad Kroeger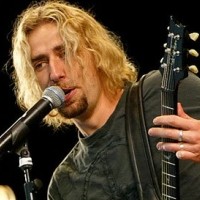 Chad Robert Kroeger is a Canadian musician and producer, best known as the lead vocalist and guitarist for the Canadian rock band, Nickelback.
Chad Kroeger is not overrated. He is overhated. Look, I'm not a big fan of Nickelback, but they have talent. In a generation where a laptop can pass as an instrument, and the most famous rock band of this era is also the most hated rock band of this era, Nickelback may just be our only hope of bringing back rock n' roll.
He is basically that douche you see withow an acoustic guitar at a party.
V1 Comment
PSearch List
Recommended Lists
Related Lists

Most Overrated Rock Guitarists

Best Guitarists Ever

Best Metal Guitarists

Most Overrated Actors/Actresses

Most Overrated Rappers of All Time
List StatsUpdated 4 Dec 2016
2,000 votes
58 listings
8 years, 198 days old

Top Remixes (4)

1. Slash
2. Synyster Gates
3. Dave Mustaine
Tyrellnipes

1. Jimmy Page
2. Angus Young
3. Kurt Cobain
Metal_Treasure

1. Kurt Cobain
2. Synyster Gates
3. Herman Li
Rambles
View All 4
Posts
Error Reporting
See a factual error in these listings? Report it
here
.