Top Ten Saddest Musician Deaths
Chickenlegs
The ten saddest deaths of any musician. Any death in the music world, besides old age, can be added. Be sure to add the band, if the artists name isn't in the band name.
Don't agree with the list? Vote for an existing item you think should be ranked higher or if you are a logged in,
add a new item
for others to vote on or
create your own version
of this list.
The Top Ten
1
Hideto Matsumoto (X-Japan)
mamamumu
2
Kurt Cobain (Nirvana)
timfitzpatrick
3
John Lennon (The Beatles)
Billyv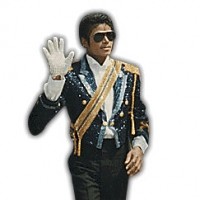 7
Jimmy "The Rev" Sullivan
9
Cliff Burton (Metallica)
andrewXmetallica92
10
Layne Staley (Alice in Chains)
The Contenders
15
Whitney Houston
RockAngel
16
Randy Rhoads
petrucci75hammet
17
Jim Morrison (The Doors)
20
George Harrison
GuitarZero
Comments About This List
Featured Lists
Popular Lists
New Lists
Top Remixes of This List
Danielsun182
MontyPython
superluke1000
Songsta41
CartoonsGirl
see more...
Posts About This List
List Info
This list was created 6 years, 87 days ago and has been voted on over 3,000 times. This top ten list contains 113 items, has been remixed 6 times and has been blogged about 1 times.

Updated Thursday, May 28, 2015


List Error Reporting
See an item on this list that's misspelled, duplicated, or doesn't belong? Let us know.
Click here
to report the error.