Top Ten Video Game Characters
The Contenders: Page 4
61
Ryu Hayabusa (Ninja Gaiden)
RYU HAYABUSA IS THE HERO. image if he met espio and they both team up and kick some butt. everyone would be thrilled.
V 1 Comment
63
Vincent Valentine (Final Fantasy VII)
Although I think Sephiroth from 8 is probably the coolest character (I mean three barreled gun is cool but Sephiroth had a sword that he could extend at will, and he beat SQUALL), Vincent here definitely has a place in my heart as one of the coolest.
This guy has a three barreled gun, never says a word, and has claws on his hand. He's freaking awesome!
V 2 Comments
64
Mileena (Mortal Kombat)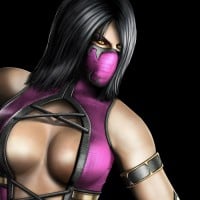 She's got an amazing story, amazing personality. She's fun, sadistic and has an exhilarating energy and freaky charisma to her that makes her a great and interesting character. A really solid villain and even more so in her appearance in MKX.
Cool fighter, ugly under the mask, fantastic, moves, real bitch, hottest body - It's all about Mileena - Alexandr
V 1 Comment
65
Arbiter (Halo 2, 3)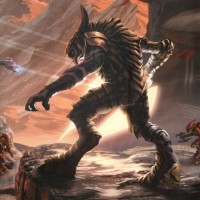 In the Halo science fiction universe, the Arbiter is a ceremonial, religious, and political rank bestowed upon alien Covenant Elites.
Who can forget that great moment in Halo 2 when suddenly you are playing as an elite!
He and Cheif saved humanity and defeated the Covenant! Thy are true heroes unlike the fat plumber who's at number 1
66
Zelda (The Legend of Zelda series)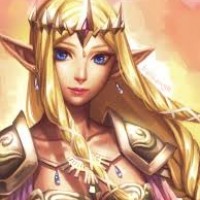 Princess Zelda is a fictional character in Nintendo's The Legend of Zelda video game series, created by Shigeru Miyamoto and introduced in its original entry in 1986.
She is nice brave and guards the Triforce which takes mad skills. Princess Zelda is more mature then the other princesses. She actually acts like a princess with mysterious parents. She rules Hyrule like no other princess.
She's a badass, admit it. She's awesome and I believe that she is the most awesome princess ever; awesome magic skills, pirate, ninja, skill with sword (? ), archer... come on!
Should be higher, she would destroy Mario... And some of the other overrated characters that hasn't contributed to video game history as much as she has.
WHY?!?!?! Why is Zelda not in the top 10? She's nice and super hot!
V 3 Comments
67
Gallade (Pokémon)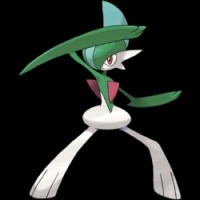 Pokemon needs more characters, plus, Fenikin, Haunter, Shadow Mewtwo
V 1 Comment
68
Darth Revan (KOTOR)
since you control how he acts you've got to love him - Iron_Rose
YOU become Revan when you play this game!
V 1 Comment
69
Ryu (Street Fighter)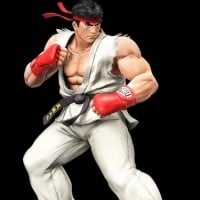 Ryu is a video game player character created by Capcom, the protagonist of the Street Fighter series.
He's bad ass he's better then cammy and my favourite capcom character
Sick ass character. awesome dude
V 3 Comments
70
Sephiroth (Final Fantasy VII)
Sephiroth has one of the best themes ever one winged angel. Not only that he has a katana longer than his whole damn body! Also combine the disaster of jenova into the mix and the one who influences sephiroth's actions and add his overpowering strength to the cake of evil. And you got a recipe of disaster.
Burns down villages, has the longest sword ever, his hair look so cool, he rips his mother's body apart, his theme song is one of the best things ever, I prefer Kefka but this guy is SO awesome!
well considering that sephiroth is the greatest game villian ever, I think he's been underated here. - lezakattack
Best theme for an individual character (one winged angel) in games, movies, shows. He definitely should be higher than cloud and a lot of the other overrated characters on this list.
V 4 Comments
71
Duke Nukem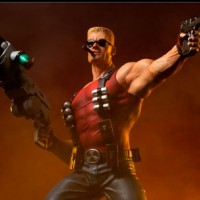 I'm here to kick ass and chew bubble gum! And I'm all out of gum...
He is so cool and he kicks asses all the time
Whether you hated DNF or not, Duke is still a bad ass. Hail to the King Baby! - DrMarble
Three good games, one not-so-ok disappointing game, yet the Duke is the king of badasses, hail to the king babies.
V 4 Comments
72
Fox McCloud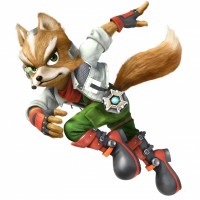 I can't believe he wasn't up here yet... Or at least any character from his series...
He is awesome in every game he stars in. Why isn't he in the top ten?
I love Fox McCloud! He should be in the top ten. Am I right?
Krystal and Fox are a perfect couple
73
Heavy Weapons Guy (Team Fortress 2)
While he is funny, has high health and calls his minigun Sasha, the guy is so slow that you'll die in 2fort a million times by snipers, food will only make you use melee fists which you kill them instantly
No matter what promotional artwork you look at, the Heavy is there. He is also there to give you a hug (brutally murder you with Sasha) in your dreams (nightmares). Also, he's funny. "What was that, Sandvich? Kill them all? Good idea! " -The Heavy
I think this character is so funny, so funny infact I made a YouTube series called heavy plays.
V 3 Comments
74 Mega-Man (Mega Man Series)
75
Guybrush Threepwood (from the Monkey Island Series)
V 1 Comment
76
ThatOneRacer (ROBLOX)
Please get this name out of this list. It's no good.
V 2 Comments
77
Sub Zero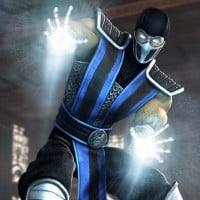 #2 on the MK list of characters (soon to be #1) and the fact that MK beats all tells you that Subzero should be #1 on this list. He could easily freeze and shatter everyone on this list, even, I hate to say it, Master Chief. Why does Lara croft get #1, she is nothing compared to pretty much everyone on this list. She is nothing compared to Subzero.
FATALITY! HAHA!
Cool and Epic. He was so much innovational to Mortal Kombat. His ice attacks are probably best fighting games attacks.
One of the coolest in the mortal kombat series. - barish
Sub-Zero only in 77? This is the guy that was the main reason the ESRB was made. Sub-Zero being in 77 is not even funny. It is criminal.
78
Pit (Kid Icarus)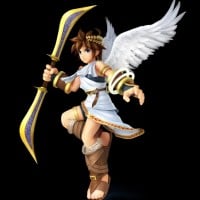 Pit is a fictional character and the protagonist of the Kid Icarus series, first appearing in Kid Icarus for the Nintendo Entertainment System in 1986 and later appearing in Kid Icarus: Of Myths and Monsters for the Game Boy in 1991.
Pit is adorable and bad ass the same time! Why is he so far down on this list?
79
Legion (Mass Effect 2, Mass Effect 3)
Is this unit not worthy
80 Peggy (Imagine Teacher Class Trip)
PSearch List
Recommended Lists
Related Lists
Top Ten The Walking Dead (Video Game) Characters
Most Powerful Video Game Characters

Hottest Female Video Game Characters

Cutest Video Game Characters

Most Annoying Video Game Characters
List StatsUpdated 17 Jan 2017
10,000 votes
754 listings
9 years, 52 days old

Top Remixes (131)

1. Mario (from the Mario Series)
2. Lara Croft (Tomb Raider)
3. Samus Aran (Metroid)
FMB2015

1. Albert Wesker (Resident Evil Series)
2. Yoshimitsu (Tekken)
3. Ezio Auditore (Assassin's Creed 2)
DunnaNunnaBatman

1. Shadow the Hedgehog (from numerous Sonic games)
2. Toadette (Mario Series)
3. Gallade (Pokémon)
ThatOneRacer
View All 131
Posts
Error Reporting
See a factual error in these listings? Report it
here
.