Cheerleader - OMI
Comments
Top
Popular
Newest
This is the worst song of the year! It's so terrible! First off, the lyrics make absolutely no sense! Second, there is absolutely no rhythm to this song whatsoever! His voice is god awful, its auto tuned to the max and he can't sing! People obsess with song all the time and that really pisses me off! This guy sucks so bad, he makes Iggy Azalea sound like MC Lyte! I would much much much much rather have Iggy Azalea's "Fancy" be the #1 song of the summer for the second year in a row! I don't understand how anybody can listen to this and say that they enjoy it!
This song tries to sound like an anthem. This song is somewhat shallow with its slow trumpet, colorful piano, and bongos. I will give Omi credit for trying. His voice is not bad. Shallowness comes to mind when I hear this song. I do not hate it. I dislike it. It is easily forgettable. 2015 was kind of bland for music; 2014 was a slightly better year for music. - madoog
Please tell me why this song is number 1 right now on the billboard charts. It sucks.
I think this song is mediocre. Not bad, just mediocre. People who say the lyrics make no sense don't know what lyrics are other than the basic ABCs. Also there is very little autotune, I have no idea what you all are talking about. Also, cheerleader is a METAPHOR, EVER HEARD OF ONE?! The thing I really like about this song is the very basic instrumentation. All there really is outside a few other effects is a trumpet, piano, and what appear to be bongos. I like this song.
EDIT: The autotune seems more apparent in the sample than the actual song, I get it now. - WonkeyDude98
At first I thought that Uptown Funk was the worst, and then I heard this piece of crap...
This song should of been on top, it's really annoying and way to overrated. Anyways most of these songs on this list are very terrible, which is why I have to agree with you.
Great song, me and my girl love it. It came out right when we got together. If you don't like it, don't listen to it. Simple as that. by the way the version with kid ink is way better in my opinion!
This song makes me think of a lettuce smoothie - bland. The more I listen to this song, the more I realise how boring it is compared to other music. This song is as generic as it gets in the industry. - Aquaturtle
I think that this song should be higher on this list, next to "watch me". I hear this song almost everyday on the radio, horrible auto-tune, I mean, "I think I found a cheerleader? " No point whatsoever.
This isn't even about cheerleaders and this is coming from a cheerleader herself. - ItsDaWorldOfSNuGGLEZ
This is not the worst song in my opinion. Not particularly awesome, but not horrible,
If there was an award for 'most interesting' or 'most creative' song, any nominations for this song would automatically go in the bin - Aquaturtle
The beats are good but his voice is really nasally and weird. Usual pop song lyrics about keeping his girl... boring and not original
WOW! At first I thought Trap Queen was the worst song of the year! I guess I was wrong!
All the girls love this song for some reason... Terrible I wish we were still in the eighties even though I was born in the 2000s
You know what I'd like to say my opinions as best as I can. THIS IS NOT ONLY MY PICK FOR THE WORST SONG OF THE YEAR BUT IT'S ALSO MY PICK FOR THE WORST SONG EVER! I HAVE ABSOLUTELY NO PROBLEM SAYING THAT CHEERLEADER IS THE WORST SONG I HAVE EVER HEARD IN MY LIFE! PUT THIS AT #1 NOW!
Come on OMI. Half of the song I don't even understand from saying words a version that no one understands to THINKING you found a "cheerleader".
It's just so annoying listening to him sing about not cheating on someone. The lyrics are dumb, the beat is very weak, and OMI's voice sounds like an alien. I tried to listen to this, but I lost all mo-tee-vay-shan when I heard the trumpet solo. Oh, and Hula Hoop is even worse
He sounds so swallow. Ignoring the crimes of the latter, he sounds similar to Rolf Harris.
God! Makes my ears bleed! This deserves award for worst lyrics! I hope your cheerleader and you are having fun.
Ugh... I hated this song so much. It also gives me terrible memories of starting middle school *shudders*.
Not many songs come on the radio that make me turn it off altogether. But this is one of them. Hate it.
My question is how is this not in the top 10. - ItsDaWorldOfSNuGGLEZ
Oh I think I found myself the worst singer in the whole world!
It sucks a lot... I was listening to it in the pool and I decided to drown myself
Related Lists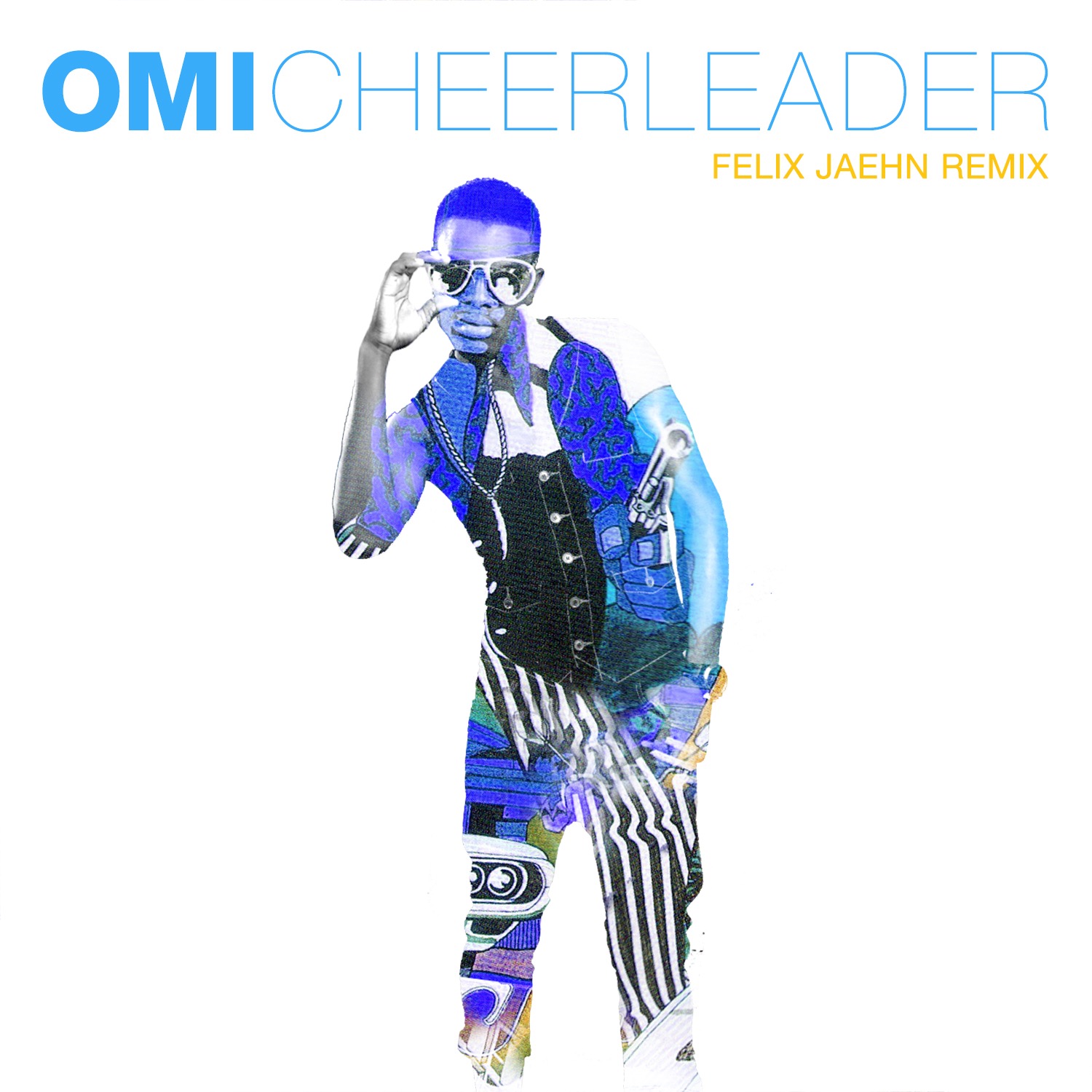 Best OMI Songs

Hottest NFL Cheerleader Squads

Top 10 Celebrities Who Used to Be Cheerleaders

Top Ten Actresses Who Were Cheerleaders