Top 10 21st Century Kids Shows
The Top Ten
1
SpongeBob SquarePants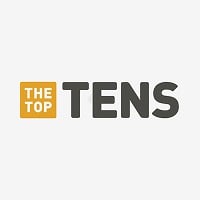 SpongeBob SquarePants is an American animated television series created by marine biologist and animator the late Stephen Hillenburg for Nickelodeon. SpongeBob is currently the most popular show on Nickelodeon, as well as the longest running show, running for 20 years, and is beginning its 12th season. ...read more.
Modern spongebob is terrible.
Seasons 1-4 are the best.
Season 5: Started to get a little bad.
Season 6-7: You will pass out if you watch these episodes. They are just so bad it makes people not want to watch it anymore.
Season 8: Started to go a little better.
Season 9: Improved:
Season 10-11, It felt like people were going to go back to season 1. - WorldPuncher47592834
SpongeBob is the best show on Nick. I have been watching it ever since the 1st episode. And I don't know what people are talking about when they say SpongeBob is annoying. His voice and laugh do not even phase me at all. My favorite character if Squidward because he is really funny and sarcastic.
He got annoying between seasons 5 and the first half of season 9. But SHUT UP if your including the first 3-4 seasons. Those seasons have similar content to "Rocko's Modern Life". - Kid_ethinederland
This show is idiotic. If you want to watch a decent show, turn on Gravity Falls, Avatar: the Last Airbender, Teen Titans (the original show, not the crappy remake), or even Danny Phantom. The only thing that leaves me thinking about SpongeBob is wondering how it managed to still be running.
You're half wrong. It used to be good, but now it's a load of crap, since 2008. - Goatworlds
Off the list made in 1999 not 2000
V 27 Comments
2
Gravity Falls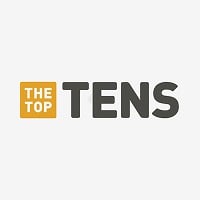 Gravity Falls is an American animated television series produced by Disney Television Animation that first aired on Disney Channel, and then on Disney XD from June 15, 2012 to February 15, 2016. The series follows the adventures of Dipper Pines and his twin sister Mabel in the fictional town of Gravity ...read more.
One of the best shows ever
nice
SpongeBob SquarePants, really people? You would pick that idiot sponge over the ingenuity of Gravity Falls? Gravity Falls has intelligent yet flawed characters, a continuing plotline and plenty of action. I've got nothing against Phineas and Ferb, but that show has no continuity! Both Gravity Falls and Phineas and Ferb take place during a summer vacation, but while Phineas and Ferb's summer is seemingly endless with no plot linking the episodes, Gravity Falls's timeline actually progresses and you actually get the feel that Dipper and Mabel only have so long to achieve their summer goals.
Half decent? It's way better than half decent! It's amazing and deep1
V 21 Comments
3
Avatar: The Last Airbender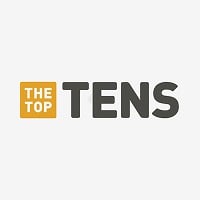 Avatar: The Last Airbender is an American animated television series that aired for three seasons on Nickelodeon from 2005 to 2008. Avatar: The Last Airbender is set in an Asiatic-like world in which some people are able to manipulate the classical elements by use of psychokinetic variants of Chinese ...read more.
Sponegbob has absolutely nothing on this show. You just stupid and immature if you think that spongebob is better than this. He is a very bad influence on kids. This show is inspiring, action packed, and has a great storyline. Spongebob has no story line. After you see the first season of this show, its beats out spongebob like a pitbull vs a chihuahua
I do agree that Avatar: The Last Airbender is better than SpongeBob SquarePants, even in SpongeBob SquarePants' golden years, but you obviously have jog seen SpongeBob SquarePants in the golden years of the show. - PeeledBanana
Avatar: The Last Airbender is inspirational and is totally addictive if you watch the first season you'll be itching to watch the next to seasons unlike the other children's shows like fairy odd parents or SpongeBob which do not make any sense at all. at least all the characters in this show have a story behind them.
Just the first season is enough for it to be no. 1 on this list much more all 3 great action, plot, humor, and twists. It blows the doors off of SpongeBob. The bare idea is so epic SpongeBob can't touch it. Plus it's the best show on Nickelodeon and SpongeBob is on Nickelodeon so there's another reason it's better. Combines epic manga style with classic humor
Most would say that having a fictional world in which a war brings every neighbouring country onto the brink of disasters a bad influence on kids. I'd say that this is very much the opposite! Children aren't going to stay young forever. Some kids live in war-torn countries. And when they watch shows like this they can relate. Who in their right mind would watch SpongeBob and "relate" to the character? It has a sense of reality in it that if someone told me that this was actually happening in and alternate universe somewhere -I'd probably not have second thoughts! So well done Nickelodeon, now all you have to do to make my life better is to adapt the graphic novel Amulet by Kazu Kibuishi and turn it into a 2d animated show. Then you'll be top dog!
V 9 Comments
4
Total Drama Island/Action
TOTAL DRAMA IS THE BEST SHOW EVER CREATED. IT is so cool I think I am going to die as whenever I watch it I am in hysterics and can barely breathe
It's amazing, but this is NOT for kids. - TheRedstoneWiz
I like this show more than anything!
TDI was the best. I just want another season like TDI.
V 5 Comments
5
The Fairly OddParents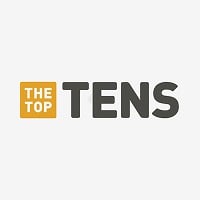 The Fairly OddParents is an American animated television series created by Butch Hartman for Nickelodeon.
Well yea its good but sometimes I do not like it
Fairly Odd Parents is the best cartoon in the world.
Best cartoon ever cosmo You need to see this
Everything on this list is good exepect for Pokemon and Barney. Lets keep voting for this until it reaches Number 1!
V 5 Comments
6
Phineas and Ferb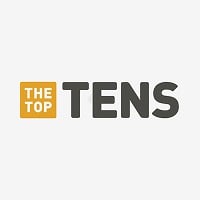 Phineas and Ferb is an American animated comedy-musical television series. Originally broadcast as a one-episode preview on August 17, 2007 and again previewed on September 28, 2007, the series officially premiered on February 1, 2008 and ended on June 12, 2015 on Disney Channel, and follows Phineas ...read more.
- Aren't you a little too old to watch Phineas and Ferb?

- Yes. Yes, I am.
This makes me inspired to use more often on my imaginations and believe that you can do anything. It is also funny and some are romantic.
Extremely creative and a perfect example of "it's so stupid its funny! "
The series is imaginative, fun and showcases something new every episode despite having a redundant story line.
V 8 Comments
7
Regular Show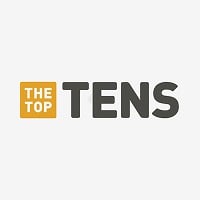 Regular Show is an American animated television series created by J. G. Quintel for Cartoon Network that premiered on September 6, 2010. The series revolves around the lives of two friends, a blue jay named Mordecai and a raccoon named Rigby—both employed as groundskeepers at a local park.
Regular Show is SO awesome! It has a good mix of a bit of adult humor, but more children excitement and humor for the kids to enjoy. the main characters being a blue jay and a raccoon, you can put pretty much everything in it (It's original motto was "Regular Show-its anything but"). It has got the classic touch of succeeding but then realizing you forgot something, or you fail and everything goes okay. Mordecai (the blue jay) and Rigby (the raccoon) are two slackers who get into large scenarios, and tend to get away with it from their angry, but sometimes cool boss, Benson. All the elements of this show make Regular Show the perfect T.V. series.
Regular show was the thing that got me through my middle school years. It's got this feel to it that makes it so fun to watch (it did decline in later seasons, though)
This show is just awesome in every way
This show is ' awesome.
V 4 Comments
8
The Suite Life of Zack & Cody
One of Disney's few succeseses, and probably their only live one.
Love this show so sad it ended
My kids love this show
Love this show, wish so much that it would be continued
V 3 Comments
9
Steven Universe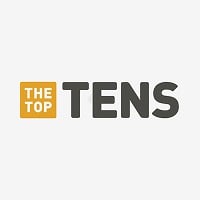 Steven Universe is an American animated television series created by Rebecca Sugar for Cartoon Network. The show's based around a young boy by the name of Steven Universe, who is a hybrid of a gem and a human. He lives with his gem friends, Garnet, Amethyst and Pearl.
Steven Universe, Gravity Falls, and Avatar the Last Airbender all need to be A LOT higher on this list! They all get really deep and not to mention hilarious
Did you know that Paradox was written as an inspiration from "Invader Zim". These 2 shows have so much in common. - Kid_ethinederland
This and Avatar: The Last Airbender both need to be at the top of the list. This show is amazinggg. It is the first Cartoon Network show to be created by a woman, it has one of the first LGBT couples shown on a "kids" show, and breaks countless other barriers. Great plot, action, humor, CHARACTERS *feels*, and everything in between.

Love love love this show.
How on earth is this so low?!? This show is absolutely beautiful!
V 5 Comments
10
Pokemon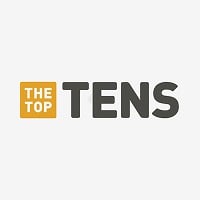 Pokémon, abbreviated from the Japanese title of Pocket Monsters and currently advertised in English as Pokémon: The Series, is a Japanese anime television series, which has been adapted for the international television markets.
The episode racing to a big event is my 2nd favorite T.V. show episode behind band geeks (Spongebob)
Pokemon is my favorite show right next to total drama island.
Don't listen to the haters! Pokemon is THE BOMB!
Love it! Kinda wish I had a jiggly puff. She is just adorable!
V 8 Comments
The Contenders
11
Danny Phantom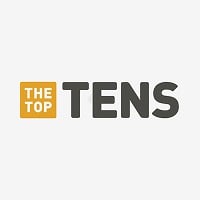 Danny Phantom is an American animated series created by Butch Hartman for Nickelodeon. It was produced by Billionfold Studios and distributed in Canada by Nelvana, a Canadian animation company. The series follows a teenage boy who, after an accident with an unpredictable portal between the human world ...read more.
I just want to see it back running again - Afb2004
12
Jimmy Neutron
Are you going to finish that cwasoun?
This show is so good that it should have never ended. I mean come on a boy that is smart and build weapons, now that's a show I will always watch
I am still pissed at Nick for cancelling it... Very underrated.
This destroys Phineas and Ferb
13
Over the Garden Wall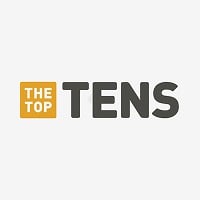 Over the Garden Wall is an American animated television miniseries created by Patrick McHale for Cartoon Network.
SUCH A GOOD SHOW! The music is inspiring and the story is magnificent! If you haven't seen the show, it's only ten episodes and it will change your life!
best - MikaBeeWall
It's not just the best kids show not just the best T.V. show ever, but the best work of fiction I've ever seen ever
14
Adventure Time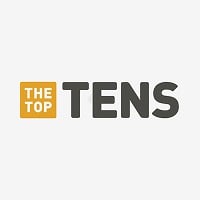 Adventure Time is an American animated television series created by Pendleton Ward for Cartoon Network. The series follows the adventures of a boy named Finn (voiced by Jeremy Shada) and his best friend and adoptive brother Jake (voiced by John DiMaggio)—a dog with the magical power to change shape ...read more.
It's d's best
One of The Greatest Show Ever
Marceline is my little flower
This should be number 1!
15
Dexter's Labororatory
One of the best Cartoon Network shows ever made!
16
Drake & Josh
Best show ever! - WinchesterGirl26
17
iCarly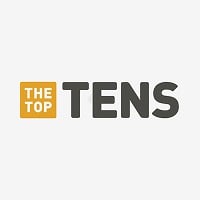 iCarly is an American teen sitcom that ran on Nickelodeon from September 8, 2007 until November 23, 2012. The series, created by Dan Schneider, focuses on teenager Carly Shay, who creates her own web show called iCarly with her best friends Sam Puckett and Freddie Benson.
Why is this 22nd? It should at least be in the top 3. It won Kids Choice Awards three times.
This show sucks, two girls dancing around like stupid cats, racism, laugh tracks & sexual content, what has nick come up with.
Its 36 now of febuary 28th 2016
18
We Bare Bears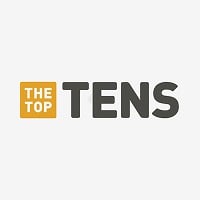 An animated comedy show by Daniel Chong about three different species of bears - Grizzly, Panda and Ice bear (polar bear). Since they were little, they wanted to get adopted by owners separately. But then they missed each other too much, so they reunited again. Now as adults, they now live in a cave ...read more.
Best show in Cartoon Network, even better than TAWOG.
New ones coming out in April 2017
19
Harvey Beaks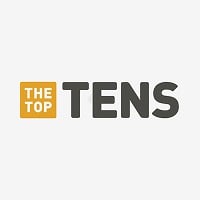 Harvey Beaks is an American animated television series created by C.H. Greenblatt for Nickelodeon. Originally announced to premiere on March 29, 2015, the series instead premiered on March 28, 2015 following the 2015 Kids' Choice Awards.
20
Liv and Maddie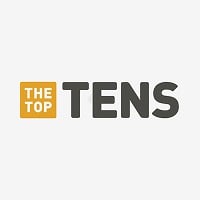 Liv and Maddie is a live-action Disney Channel sitcom that started on July 19, 2013, and ended on March 24, 2017. It is about two identical twin sisters named Olivia "Liv" Rooney and Madison "Maddie" Rooney (both portrayed by actress Dove Olivia Cameron; born in January 1996 as Chloe Celeste Hosterman) ...read more.
Nope! - Goatworlds
No! - Neonco31
21
The Amazing World Of Gumball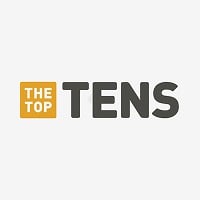 The Amazing World of Gumball is a British-Australian-German-American-Irish children's animated television series created by Ben Bocquelet for Cartoon Network.
Nice - Markerzegamer
How is this not in the top ten? And where is Zim? I must have ZIM!
I loved it. - Goatworlds
22
Teen Titans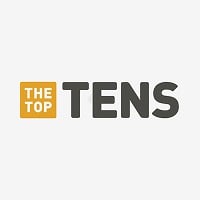 Teen Titans is an American animated television series created by Glen Murakami, based on the DC Comics characters of the same name.
I HAD TO PUT TEEN TITANS ON THE LIST MYSELF, MAKES ME SO MAD, THAT WAS THE BEST CARTOON SHOW EVER. IT WAS SO awesome. COME BACK ROBIN, WE MISS YOU SO MUCH.
I loved this show, so great way better than the stupid chibi style one. Which, by the way, is so gr I hate it sooo much it's a total change.
So weird,yet so funny
23
Arthur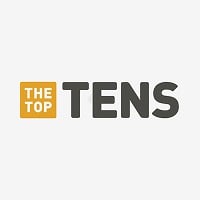 Arthur is a Canadian/American animated educational television series for children, created by Cookie Jar Group and WGBH for PBS.
I TOTALLY AGREE! I have, however seen some negative reviews saying it's dumb because it's a kids shows. Screw people who think that, the only bad thing about this show is the horrible flash animation that started recently. BUT STILL, IT RULES!
Forget Sesame Street, Arthur is the best on PBS.
What's with the Jamaican music?
So underrated
24
Buzz Lightyear of Star Command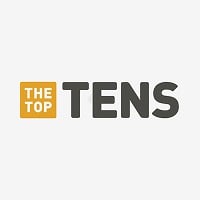 Buzz Lightyear of Star Command is an American animated science fiction/adventure/comedy series produced by Walt Disney Television Animation.
It Should be In First
25
Super Mario World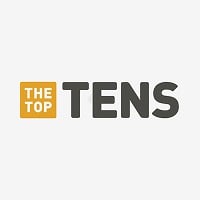 Super Mario World is an American animated musical comedy television series loosely based on the Super NES video game of the same name.
This was made in 1991
26
The Legend of Tarzan
I don't like or love this show
27
Star vs. The Forces of Evil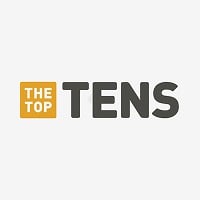 "Star vs. the Forces of Evil" is an American animated television comedy produced by Disney Television Animation for Disney XD. It was created by Daron Nefcy and developed by Jordana Arkin and Dave Wasson. The series follows teenage magical princess from the dimension of Mewni Star Butterfly and her ...read more.
Get this to the top 10, this show is underatted.
28
The Penguins of Madagascar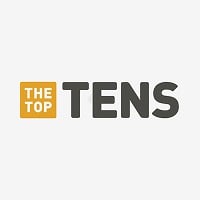 The Penguins of Madagascar is an American CGI animated television series that has aired on Nickelodeon.
The most awesome penguins in the world..
This was my absouloute fave!
29
The Simpsons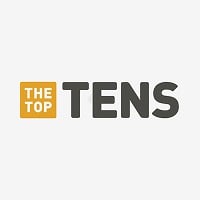 The Simpsons is an American animated sitcom created by Matt Groening that originally started on April 19, 1987 as shorts on The Tracey Ullman Show. It got its own series on December 17, 1989 and is still running as of 2019, making it the longest running animated sitcom. It is about a man named Homer ...read more.
I know it's not a kid show, but I think it's appropriate or kids.
The simpsons is not a kid show but however it is a good show - BigBrotherSucks
The Simpsons is not a kids show
Yeah but it's a cartoon gem
30
Foster's Home for Imaginary Friends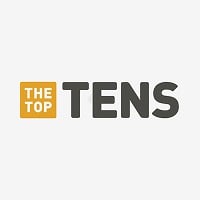 Foster's Home for Imaginary Friends is an American animated television series created by Craig McCracken for Cartoon Network Studios.
One of the BEST shows Cartoon Network had to offer!
31
Ed, Edd n Eddy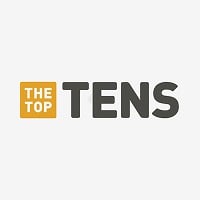 Ed, Edd n Eddy is a Canadian-American animated comedy television series created by Danny Antonucci for Cartoon Network, and the sixth of the network's Cartoon Cartoons. The series revolves around three preteen boys: Ed, Edd "Double D," and Eddy—collectively known as "the Eds"—who live in a suburban ...read more.
I don't even know why this isn't in here, it should be up there with SpongeBob.
32
Peppa Pig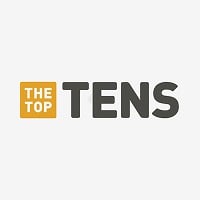 33
Lego Ninjago
Good storyline, and will be WAY better in 2014.
34
Tom and Jerry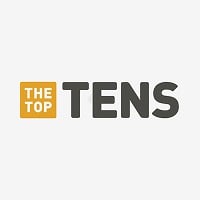 Tom and Jerry is an American animated series of short films created in 1940, by William Hanna and Joseph Barbera.
35
That's So Raven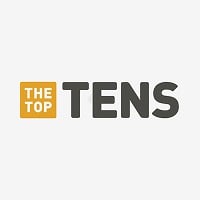 That's So Raven is an American supernatural teen sitcom television series. It debuted on the Disney Channel on January 17, 2003, and ended its run on November 10, 2007. The show had a spin-off series, Cory in the House. The series was nominated in 2005 and 2007 for Emmy Awards for Outstanding Children's ...read more.
This show was classic it was perfect
Basically my childhood!
That's SO RAVEN WAS THE BOMB IT WAS AN AWESOME SHOW
36
The Lion Guard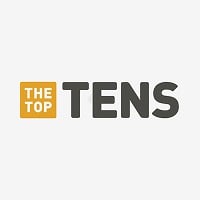 The Lion Guard is an American animated television series developed by Ford Riley based on Disney's 1994 film The Lion King. The series was first broadcast with a television movie titled The Lion Guard: Return of the Roar on Disney Channel on November 22, 2015 and began airing as a TV series on January ...read more.
37
Chowder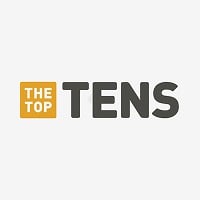 Chowder is an American animated television series created by C.H. Greenblatt for Cartoon Network. The series follows an aspiring young child named Chowder and his day-to-day adventures as an apprentice in Chef Mung Daal's catering company.
Hahaha it might make no sense but its still funny!
I grew up with this show and I loved it.
38
Sesame Street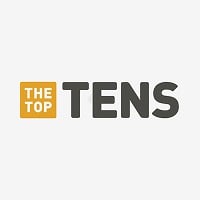 Sesame Street is a long-running American children's television series, produced by Sesame Workshop and created by Joan Ganz Cooney and Lloyd Morrisett.
Shut up haters
Even though I may be to old for it, Elmo still makes me smile!
Nope, this should be worst
39
Invader Zim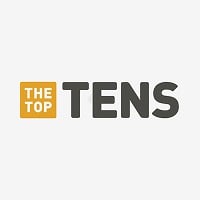 Invader Zim is an American animated television series created by Jhonen Vasquez for Nickelodeon. The series centers on an extraterrestrial named Zim from the planet Irk, and his mission to conquer Earth and enslave the human race along with his malfunctioning robot servant GIR.
Ah the idiots saying Nickelodeon going downhill since this was cancelled even though this cartoon is crap.
Why was it cancelled? WHY?!
The creator got fired & Nick started going downhill since this.
Probably my favorite show
Come back Zim! COME BACK!
40
Justice League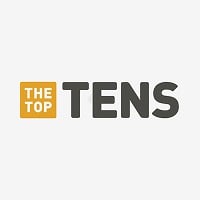 Justice League is an American animated television series which ran from 2001 to 2004 on Cartoon Network.
I RATHER VOTE FOR TEEN TITANS, BUT I HAD TO PUT IT ON THE LIST INSTEAD, AS WELL AS NARUTO AND TRANSFORMERS, SO I couldn't VOTE FOR THEM.
41
Jessie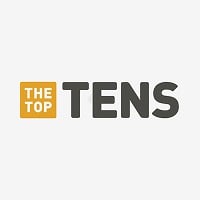 Jessie is an American sitcom that originally aired on Disney Channel from September 30, 2011 to October 16, 2015. The series was created and executive produced by Pamela Eells O'Connell and stars Debby Ryan as Jessie Prescott, a small town Texas girl who moves to New York City to try to become an actress, ...read more.
42
Wizards of Waverley Place
I can't believe this wasn't on the list! Best T.V. show EVER!
43
The Legend of Korra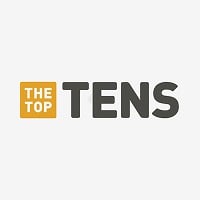 The Legend of Korra is an American animated television series that aired on the Nickelodeon television network from 2012 to 2014. It was created by Bryan Konietzko and Michael Dante DiMartino as a sequel to Avatar: The Last Airbender.
Nope - Breadwinnersislofe
Sexy tomboy ;) I'm a guy too
44
Rugrats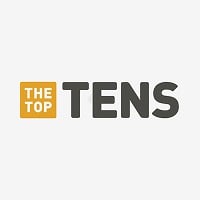 Rugrats is an American animated television series created by Arlene Klasky, Gábor Csupó and Paul Germain for Nickelodeon.
45
Tangled: The Series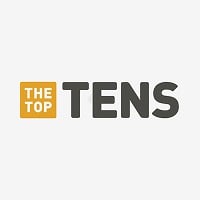 46
The Looney Tunes Show
Hilarious and full of adventure and fun!
This Show Shouldn't Be On This List!
47
Andi Mack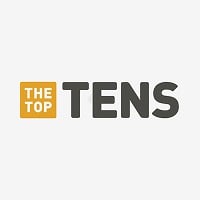 Andi Mack is an American comedy-drama series that premiered on Disney Channel on April 7, 2017. The series was created by Terri Minsky and stars Peyton Elizabeth Lee, Joshua Rush, Sofia Wylie, Asher Angel, Lilan Bowden, and Lauren Tom.
48
Code Lyoko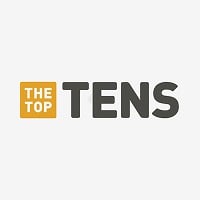 Code Lyoko is a French animated television series created by Thomas Romain and Tania Palumbo and produced by Moonscoop.
Yes. Oh my, I screamed when I saw this! It was epic
49
Best Friends Whenever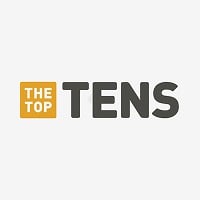 Best Friends Whenever is an American multi-camera sitcom developed for Disney Channel, created by Jed Elinoff and Scott Thomas and executive produced by Jed Elinoff, Scott Thomas, and Michael B. Kaplan. The series stars Landry Bender as Cyd, Lauren Taylor as Shelby, Gus Kamp as Barry, Ricky Garcia as ...read more.
50
House of Anubis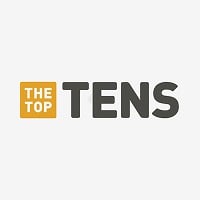 House of Anubis is a mystery television series developed for Nickelodeon based on the Dutch-Belgian television series Het Huis Anubis.
It's good except they allowed a soap opera like this for children, while this should be more teen & adult oriented.
HOUSE OF ANUBIS SHOULD BE #1
PSearch List
Related Lists

Top 10 Most Annoying Kid Shows of the 21st Century

Best TV Shows of the 21st Century

Best Cartoons Shows of the 21st Century

Top 10 TV Shows Which Began In the 21st Century

Best Nickelodeon and Disney Channel Shows of the 21st Century
List Stats
700 votes
103 listings
10 years, 13 days old

Top Remixes (13)
1. Over the Garden Wall
2. Steven Universe
3. Adventure Time

MikaBeeWall
1. Total Drama Island/Action
2. The Fairly OddParents
3. Gravity Falls

simpsondude
1. Liv and Maddie
2. Drake & Josh
3. iCarly

FindingNemofan
View All 13
Error Reporting
See a factual error in these listings? Report it
here
.