Greatest Actor & Director Partnerships
DamnFineCupOfCoffee
The Top Ten
1
Robert De Niro & Martin Scorsese
Their films together are amongst the top of the best films made. - DamnFineCupOfCoffee
2
Samuel Jackson & Quentin Tarantino
Sam Jackson plays great and entertaining characters in every Tarantino movie he's in. He delivers the dialogue like no other. I mean come on he's in pulp fiction, Jackie brown, kill bill, inglorious basturds (kind of in it), Django unchained, and hateful 8.
3 Kurt Russell & John Carpenter
4 Bill Murray & Wes Anderson
5 James Stewart & Alfred Hitchcock
6
Johnny Depp & Tim Burton
They have worked on 8 films - Edward Scissorhands, Ed Wood, Sleepy Hollow, Charlie and the Chocolate Factory, Corpse Bride, Sweeney Todd, Alice in Wonderland and Dark Shadows - YanRocky
V 1 Comment
7 Cary Grant & Alfred Hitchcock
8 Leonardo DiCaprio & Martin Scorsese
9 Clint Eastwood & Sergio Leone
10 John Wayne & John Ford
The Newcomers
? Sam Mendes & Daniel Craig
? Bob Hoskins & Robert Zemeckis
The Contenders
11 John Goodman & Coen Brothers
12 Frances McDormand & Coen Brothers
13 Nick Frost & Edgar Wright
14 Marlon Brando & Elia Kazan
15 Christian Bale & Christopher Nolan
16
Alain Delon & Jean-Pierre Melville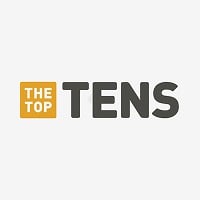 Alain Fabien Maurice Marcel Delon is a French actor and businessman, with French-Swiss dual citizenship since 1999. Delon became one of Europe's most prominent actors and screen sex symbols in the 1960s.
17 Toshiro Mifune & Akira Kurosawa
18 Bruce Campbell & Sam Raimi
19
Kyle MacLachlan & David Lynch
Dune, Blue Velvet, Twin Peaks, Twin Peaks: Fire Walk With Me.
20 Alec Guinness & David Lean
21 Tom Hanks & Steven Spielberg
22
Philip Stone & Stanley Kubrick
He often played a supporting minor role, but always chills you down to the bone. A great actor Philip Stone was. - Beatlesboy9
23 Nancy Allen & Brian De Palma
24 Clint Eastwood & Don Siegel
25 Gena Rowlands & John Cassavetes
26 James Stewart & Anthony Mann
27
Brad Pitt & David Fincher
So far; Seven, Fight Club and The Curious Case of Benjamin Button.
28 Humphrey Bogart & John Huston
29 Denzel Washington & Spike Lee
30 Helena Bonham Carter & Tim Burton
31 Klaus Kinski and Werner Herzog
32 Kate Beckinsale & Len Wiseman
33 Russell Crowe & Ridley Scott
34 Simon Pegg & J.J. Abrams
35 Mark Margolis & Darren Aronofsky
36 Robert Downey Jr. & Jon Favreau
37 Joe Turkel & Stanley Kubrick
38 Robert Zemeckis & Tom Hanks
39 Richard Dreyfuss & Steven Spielberg
40 Michael J. Fox & Steven Spielberg
41 Laura Dern & David Lynch
42 Simon Pegg & Edgar Wright
43 Warren Oates & Sam Peckinpah
44 Charles Bronson & Michael Winner
45 Mel Gibson & George Miller
46 Jack Nance & David Lynch
47 Diane Keaton & Woody Allen
48 Uma Thurman & Quentin Tarantino
49 Robert Duvall & Francis Ford Coppola
50 John Cazale & Francis Ford Coppola
PSearch List
Recommended Lists