Top Ten Best Cartoon Channels
Which is the best cartoon channel that offers best cartoons and programs?

The Top Ten

1 Cartoon Network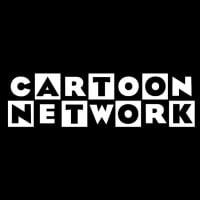 Cartoon Network is an American basic cable and satellite television channel that is owned by the Turner Broadcasting System division of Time Warner.
Whoever said that The Loud House saved Nickelodeon and it's now a better channel than Cartoon Network is WRONG. Cartoon Network is downright the best cartoon channel in the world. Even if the scheduling these recent years have been awful, it still provide us with a lot of fresh and entertaining cartoons. All the Hanna-Barbera stuff from the 90's were pure gold. They managed to make cartoons with unique plots that doesn't truly rely on comedy since the early 2000's. They also managed to erase Stuart Snyder's bad reputation in 2010. And I hope
Cartoon Network today is not like the Cartoon Network that I remember and not what it use to used be. Tell me story, let me take you all back to another time. Cartoon Network was not always as it is now, before Adult Swim came to be. To the time of Fox Kids and Kids' WB was still on the air. Cartoon Network was still young and simple, once it show cartoon series that almost be forgotten (Yogi Bear, The Flintstone, Hokey Wolf, Hong Kong Phooey, Huckleberry Hound, Secret Squirrel, Top Cat, Wacky Races, Yakky Doodle, Wally Gator, Thundarr the Barbarian, Space Ghost, Popeye, and The Herculoids). Shows was good, and Cartoon Network grow, and show cartoon series we know and grow up with (Ed, Edd n Eddy, Courage the Cowardly Dog, the old classic Powerpuff Girls, Dexter's Laboratory, the Grim Adventures of Billy & Mandy, Codename: Kids Next Door, Johnny Bravo, and Samurai Jack). Cartoon Network became the crown Jewel of entertainment and one of the greatest of all time. But everything ...more
Here's a little tribute to my childhood friend. since 4 to till now, its you who made me see the hero inside me from all the cartoons you hosted ( no secession in Pokemon and DIGIMON) you have told me things that neither my parents nor school ever taught me. you taught me to "never give up","a promise is a promise","trust yourself","size doesn't matter"(cause I'm really short)," be yourself", "try try again, and most important "believe in yourself". you inculcated me and if ever the future hold my name, I will definitely name you. those aren't just childhood to me, those are ages of honing. thank you friend. ( I loved each one of your cartoons. no ranking them. each equally too good! )
Cartoon Network is the best there is it inspired me to be an animator in Cartoon Network studios I won the national drawing not coloring competition in Indonesia 1st place! The only thing I don't like about this channel is why Cartoon Network shows are being raided by Disney? I guess that Disney is the worst cartoon channel that it needed help from the best cartoon channel and when Disney posted out Disney SUPER FAN it's a sign that Disney is totally desperate and needed more votes! CN trully is the best!
2
Nick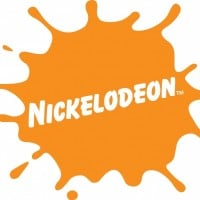 Nickelodeon is an American basic cable and satellite television network launched on December 1, 1977, and is owned by Viacom through Viacom Media Networks and based in New York City.
Nick should be at number one. Cartoon Network doesn't have those noises when something suprising, funny etc. But Nickelodeon does have those stuff. Not only that but Cartoon network only has cartoons and people talk for them but Nickelodeon has that and actuall shows showing people. For instance, Nicky, Ricky, Dicky, and Dawn, and School of Rock.
Help Nickelodeon reach it to the top, Nickelodeon fans, or SpongeBob will get sad!
Help him.
If you want to help me vote for this channel, Nickelodeon is one of my favorites. I hope this one is the best. Best of all, SpongeBob is reaching number one.
I like this channel very much because when I was small, I first seen the cartoons and shows of this channel. It had all greatest shows like Motu Patlu, ninja Hattori, Spongbob SP, Shaun the Sheep. And the newly arrival of Oggy and the cockroaches. THANKS! For this channel, my favorite channel!
I like nick because they come up with the best and funnest cartoons like spongebob and loud house. They also have kids choice awards and no channel can top that no cartoon network no disney no nothing
3
Disney Channel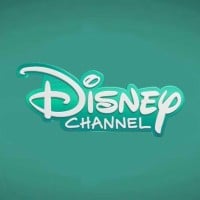 The official home of 80s/90s, vintage and 2000s/2010s T.V. shows, cartoons and feature films - The Baby-sitters Club, DuckTales the Movie: Treasure of the Lost Lamp, Snow White & the Seven Dwarfs, The Princess Diaries, Jetsons the Movie, Teen Witch, Shelley DuVall's Mother Goose Rock & Rhyme, Phineas & Ferb, Kim Possible, The Proud Family, Recess, Boy Meets World, That's So Raven, Lizzie McGuire, Girl Meets World, Teen Win Lose or Draw, Win Lose or Draw (the reboot with Leo Howard), Braceface, Wizards of Waverly Place, The Charlie Brown & Snoopy Show, Darkwing Duck, Ocean Girl and Mad Libs (a production of Dick Clark Productions based off the extremely popular fill in the blank board game-based book series created by Grosset & Dunlap).
Disney Channel deserves 1st place rather than Cartoon Network and nick. Doraemon is best cartoon ever ever made. Doraemon will win with all cartoons in the world.
For me Disney Channel should be the top 1 because all of their animated series and movies and there are no negatives that no children can imitate.
Star vs. the forces of evil, gravity falls, both versions of ducktales, amphibia, Milo Murphy's law, phineas and ferb, big city greens, and the list just keeps going.
4
Disney XD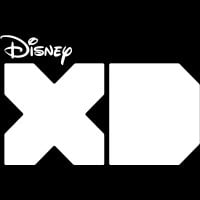 Disney XD is an American digital cable and satellite television channel that is owned by the Disney Channels Worldwide unit of the Disney–ABC Television Group, itself a unit of the Disney Media Networks division of The Walt Disney Company.
Disney Channel is full of crappy sitcoms, Nick's only good shows are SpongeBob and Loud House (currently), and Cartoon Network would be my #1 pick if it weren't for the cancerous amount of Teen Titans Go episodes aired every day. Don't get me wrong, CN is awesome, but TTGO needs to GO. Disney, however, is full of great cartoons, such as Gravity Falls, Star vs the Forces of Evil, Phineas and Ferb, Yo-Kai Watch, Pokemon (which recently moved here), and Kid vs Kat, just to name a few. is my personal favorite right now, though CN comes close.
I think Disney is not going downhill a lot in quality unlike Nickelodeon and Cartoon Network. So that's why I'm voting for Disney, even though I don't have that channel in my T.V. cable.
Gravity Falls, Star vs TFOE, Phineas and Furb, Kick Buttowski and Gamers Guide to Pretty Much Everything are all great channels. Although CN used to be my favourite I can't stand Uncle Grandpa and Teen Titans Go. Wish Samurai Jack and other old cartoons went back to CN.
Star vs the forces of evil, the 2 main characters are on the number 1 best Ships!
2nd Favourite show!
5
Nicktoons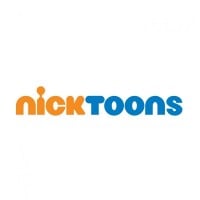 Nicktoons has better shows than Nick because they got better T.V. shows and great action shows we deserved to watched! For right now, my favorites are Voltron Force and Huntik: Secrets and Seekers!
I love them so much keep making more great movie thank you very much
The nick toons charge in battle versus the famous cartoon network
6
Hungama
Pokemon is a superb anime series shown on hungama. Pokemon XY series is also awesome. Beyblade is also famous anime show and so hungama is the cartoon channel. But we also can't forget DORAEMON.
Pokemon and Beyblade are the best cartoons. I want to see the new seasons but I love Pokemon and Beyblade.
Hungama is the best, because it has awesome cartoons like Doraemon & Shin Chan.
Doraemon and Pokemon. Both fabulous shows in hungama. It have to be 1.
7
Boomerang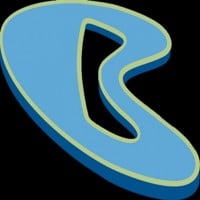 Boomerang is an American digital and satellite television channel owned and distributed by Time Warner through Turner Broadcasting.
Once upon a time was a wonderful little channel called boomerang. It was awesome for classics. That was until one day the new president of CN decided to ruin millions of vintage cartoon fans childhoods. It was no longer a nostalgic channel. It became a dumping ground for random crap shows from across the globe. We don't want My knight and me. Or grizzy and lemmings. Or lazy town and certainly NOT ttg. All they care about is money and hurtinour feelings.
Hi,again. I was the person who wanted the Boomerang city and the classics to come back (I forgot smurfs and chowder). Boomerang city is CN city but updated and has powerhouse music for an extra nostalgic blast. Oh bring back the old logo. Get rid of the new announcer as he is annoying as hell. He should stay on the Loud House. Replace him with the old one or a veteran voice actor. Good day
Bring back all the old cartoons like ed, Edd, and Eddy, courage the cowardly dog, winx club, powerpuff girls, all the old ones. And the only new ones should be adventure time, regular show, adventures of gumball, teen titans go, and Clarence.
Oh I also want 2 stupid dogs, codename kids next door, snaggerpuss, voltron and juniper lee to come back as well (and any other cartoon cartoons I missed out). Boomerang city is something I made up. Imagine CN city, but its all animated, so they won't have stupid money problems.
8
Animax
This is not really a cartoon channel as it aired anime. The Japanese equivalent of American cartoons as we know it. Falling into the animated genre, I can understand why it was put here... I 1st started watching the channel when it came on T.V. in South Africa. It introduced me to more mature story lines, extensive character development and the complex plot development. Being 19 at the time, I definitely wanted something that could challenge my growing mind and something I could relate to more.
Yes of course. Anime cartoons are just worth not forgetting. The supernatural plots just rock... My favorite cartoons are K-ON, Fairy Tail, Shangri La and Nodame Cantabile.
It is the best because all other cartoons are been repeated in other channels, but animax is the only one which shows us new and interesting anime. My favourites are nisekoi, chihayafuru, bang dream and girlish number
I don't like childish cartoons... And also disney India also sucks... So I am with Animax... Because it gives us variety of shows like blood+, anothor, bleach, etc
9
Adult Swim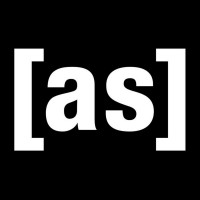 Rick and Morty anyone!
10
Jetix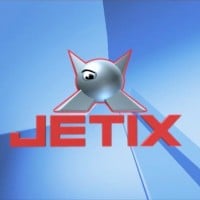 Jetix, formerly Fox Kids in Europe, Latin America and North America, was a worldwide children's television programming brand owned by Jetix Europe, Jetix Latin America and ABC Cable Networks Group.
This is the best classic channel for kids then all the other stupid channels there are today why did you leave Jetix why?
I watched Jetix when I was young, that channel was so awesome, with awesome shows...
Go go power rangers! That was awesome a galaxy of power rangers.
Jetix belongs to you! This should be higher
The Contenders
11
FOX
It airs some really great cartoons such as The Simpsons, King of the Hill, and Rick and Morty but it also airs crap like Family Guy and Mr. Pickles
Hey add Oggy also
Simpsons king of the hill Rick and morty Family Guy they have some of the best cartoons
12
The Hub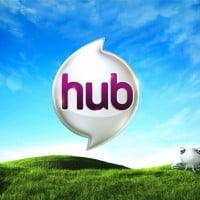 The Hub was an American digital cable and satellite television channel that targeted a family audience. Co-owned by Discovery, Inc. and Hasbro, the channel featured a mix of animated series, game shows, and reruns of classic family entertainment. The channel has since been rebranded as Discovery Family.
Littlest Pet Shop should be renamed Littlest Human Shop. Also, what was once a toy line with a red Welsh Corgi as its icon is now a television series.
We need you guys my childhood was fueled by yours and boomerangs cartoons and the old Cartoon Network cartoons.
Cartoon Network has We Bare Bears, Boomerang Bunnicula and Hub My Little Pony. Other channels (original programming only) sucks.
There bringing back animanics, batman the animated series and superman the animated series. In your face Disney channel!
13
Pogo
How can we forget programs like chota bheem, Pokemon and shinchan.
Hey Pokemon were rocks on television. And Beyblade is awesome. I like Beyblade most
Pogo should be in at least top 5, because it has such a awesome cartoons with something new.
Pogo is biggest cartoon entertainment channel in India. In pogo chota bheem is the most popular program in India. East or west pogo and chota bheem is the best
Please pokemon black and white new episodes and winx club and hagemaru in hindi please...
14
Discovery Kids
This T.V. shows are all time great because maya the bee is my favorite show and is the world best cartoon of the world and other shows like sally Bollywood etc. All of shows are great.
15
PBS Kids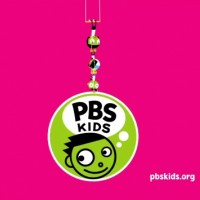 PBS Kids is the brand for most of the children's programming aired by the Public Broadcasting Service in the United States. It has educational shows like Sesame Street or Mr. Rogers Neighborhood in 1969.
Arthur is the best little kids show EVER! How could that Pogo with its stupid "Chhota Bheem" get in the way? All he does is punch, punch and punch again! Arthur has humor, characters you can empathize with and best of all, it appeals to older viewers!
I love Arthur, too. PBS is educational in many ways, FUNNY, and you never grow out of it. My mom loves to watch Arthur and Wild Kratts with me and I'm 12.
Don't forgot Curious George!
It's one of best PBS Kids animated shows ever.
Remember watching Dragon Tales on this brilliant channel. Friendly, fun and perfect for kids
16
Kids WB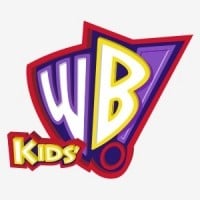 Kids' WB was an American children's programming block that originally aired on The WB Television Network from September 9, 1995 to September 16, 2006. On September 23, 2006, the block moved to The CW, which was created by CBS Corporation and Time Warner as a replacement for both The WB and UPN.
17
TeenNick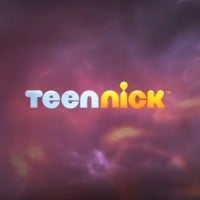 TeenNick is an American digital cable and satellite television channel that is owned by Viacom Kids & Family Group, a unit of the Viacom Media Networks division of Viacom.
I didn't vote for this, though the things I like about it are Drake & Josh and the Splat.
18
MTV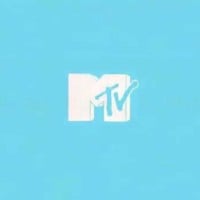 MTV is an American basic cable and satellite television channel which is a part of the "Viacom Music and Entertainment Group" which is the flagship Property of the Viacom Media Networks division of Viacom, of which it is a subsidiary.
MTV has all the cartoons from the 90s and 2000s.
19
CBBC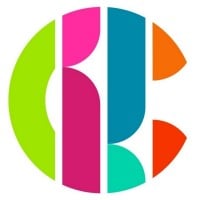 CBBC is a BBC children's television strand aimed at children aged from 6 to 12. BBC programming aimed at under six year old children is broadcast on the CBeebies channel.
20
Teletoon Retro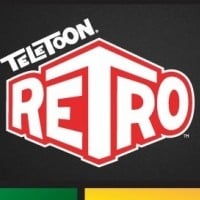 Teletoon Retro was a Canadian English-language Category B specialty channel owned by Corus Entertainment.
At least watching the French dress up as old cartoon characters you will want to forget is better than watching the worst PBS Kids shows!
T.V. Doctor: According to my records, I have found that you make the most annoying shows. Horrible!
21
PBS Kids Sprout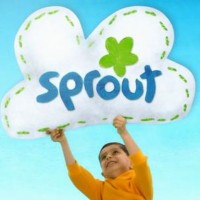 Universal Kids is an American digital cable and satellite television network that is owned by the NBCUniversal Cable Entertainment Group subsidiary of NBCUniversal, itself a division of Comcast. The network broadcasts children's programming and takes the branding of the sister company, Universal Pictures. The network's daytime lineup is heavily supplied by preschool-oriented programs, while its evening and primetime lineup are made up of programs aimed generally towards pre-teens and young teenagers. ...read more.
Such a horrible channel that replaced PBS Kids, PBS Kids was one of the best kids channels that ever existed, and Sprout turned Sesame Street into a CGI show, and it's no longer original, which ruined it.
Well, I do watch Dot (since none of my other shows I like are running at the time).
It has so mush to lean shows like caillou, kipper, super why it also has the good night show, the sunny side up show and lots more
The good night show
22
Comedy Central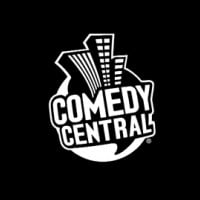 Comedy Central is an American basic cable channel specializing in comedy programming. From stand-up shows and sitcoms to satirical news and sketch comedy, the channel aims to entertain a more mature audience looking for humor and satire.
What happened? This is my favorite channel is officially banned in the Philippines? because it's inappropriate, offensive, or suck, Why?
23
Disney Junior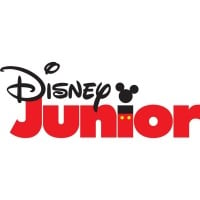 Disney Junior is an American digital cable and satellite television network that is owned by the Disney Channels Worldwide unit of the Disney–ABC Television Group, itself a unit of the Disney Media Networks division of The Walt Disney Company.
Replace Disney Junior with Girlzchannel. Disney Junior = Bad. Girlzchannel = Good. Get rid of Disney Junior. Have Disney pull Disney Junior and resume doing more of Girlzchannel (a channel for tween girls), showing only Sofia the First. The other cartoons, Specials and T.V. shows aimed towards tween girls include Braceface, Clueless, Totally Minnie, Style Savvy (a joint project of Saban Brands and Nintendo), The Little Mermaid (1992 Cartoon), The Adventures of Mary-Kate & Ashley, So Little Time and a few old classics.
Playhouse Disney was good for 2 year old before, I know Lion Guard is a spin-off of Lion King, Handy Manny is a rip-off of Bob the Builder, Athougth Mickey Mouse Clubhouse was Thanos of Disney Junior but it's ending I know Clifford the dog, Higglytown Heroes, World Word, Animals Mechanicals, Dibo the gift dragon, Jungle Junction was my childhood memories, I Remember Little Einsteins I know Einstein is not a musician, And one thing I have forgot other thing...
Well about Disney junior I got to say one thing
IT SUCKS man. totally, all they show is some really boring stuff like dora the explorer, then some cartoon with guppies and trains.
AND THAT'S ALL...
Disney Junior sucks, they turned Mickey Mouse into a baby show and it's ripping off Dora the Explorer.
24
Maa Junior
Its best kids ch
25 FXX
PSearch List