Top Ten Best Australian Supermarkets
JayJayPlane
The Top Ten
1
Woolworths
The whole environment of this supermarket makes me feel comfortable and happy. The main colour of the retail store is green and it reminds me feel fresh and environmental. I really enjoy shopping there every time.
Woolies is the best. It's better than coles will ever be. The people that work there are much nicer and helpful.
It's not on here because of my opinion, it's just on because more people go to it than Coles and I want to be nice to them. - JayJayPlane
Really bright and great fresh fruit and veggies!
V 5 Comments
2
Coles
They don't just sell food, they also sell home supplies, toys and stationary! - JayJayPlane
Coles employees are always very friendly and helpful. Their prices are good and their products are very good. I always feel comfortable shopping in Coles.
Things that I bought from Coles were cheap as hell
Coles is a neat and tidy supermarket. They have wonderful staff as well
V 9 Comments
3
ALDI
With the new make over, the shops are now well laid out and with the new freezers they are nicer to shop in.

The biggest advantage are the superior self branded products which more often than not are better than brand name products sold elsewhere. For all their self branded goods, they use very good recipe formulations that got them the market share in Europe. While I don't buy their kitchen appliances as I don't think they match the quality of their other goods, other specials from time to time are excellent quality.

Overall, good quality products at a better price and they can still afford to pay their staff more than the others which is another positive.
Aldi has different things and brands that other supermarkets don't have. They offer clothing, books, make-up and house storage. I have known no other like Aldi!
They (the items sold at ALDI) may appear different, but they're the products we all know and love! And the prices are unbelievably low! - JayJayPlane
I have been going to Aldi for ten years and it has always been a great store
It should be at the top of list
V 6 Comments
4
IGA
There's an IGA at almost every set of local shops and they've got this thing going on there called the G'IGA'ntic Sale as a pun on the spelling of the word gigantic and the name of the supermarket. The motto is 'How the locals like it' and that's just how the place is! - JayJayPlane
I think IGA should be up at first or second still a good position but still I would like it to be higher
5
Supa IGA
Just like an IGA, only bigger! - JayJayPlane
6
BI-LO
(music) Clean, fresh, friendly and more for your money! BI-LO, BI-LO! - JayJayPlane
7
Coles Central
Just Coles, only in urban areas of Melbourne, Sydney and Brisbane. - JayJayPlane
8
Star Mart
Just a convenience store at some Caltex petrol stations, but I guess it counts as a supermarket because it is large and sells grocery items. It's quite groovy if you ask me! - JayJayPlane
9
Shop-Rite
Shop-Rite is a one-location supermarket at the Griffith Shops and it has just 7 employees. It's got a large dairy section which also has biscuits, rare European foods, a small liquor store within itself, ice blocks and cereals you can't get at Coles or Woolworths as well as ice blocks and cereals you can get at those places and a drink fridge on the way out. - JayJayPlane
10
Friendly Grocer
They're a non-profit organisation and it's just around the corner! - JayJayPlane
The Contenders
11
Woolworths Metro
Woolworths metro is a great store. Although it doesn't come with everything, it's nice for a busy part of an area. It usually also comes with a cafe and sitting area.
Just like Woolworths, only in the Metro parts of Australia.
This supermarket is awesome
ye
V 6 Comments
12 Foodworks
13
Foodland
Great community vibe and supporting local produce at every store.
14
Costco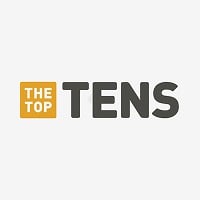 This place is a good place to go.
How in the world is this 14, the prices are so cheap and they have everything. Costco is like my home and it should be number one
👍👍👍👍👍👍👍😭😭😭😭😭😭😭
15
Giant Wollongong
This is a wonderful place to do what ever you want
Its pre lit
16
Priceline
Mate, it's a beauty just 2 walk into! Beautiful products and customer service! Amazing!
17
Walmart
Walmart's American. - JayJayPlane
Yummy
18 Mossman Markets
19
McDonnell's curry sauce
This is the best places to buy food
21
Drakes Supermarkets
They are only in SA, Qld and one in the Alice but they are the best place to shop ever! They have a Drakes Supermarkets/Drakes Foodland format which is larger, a fruit shed format which sells cheap fruit & veg, and a market store format which is smaller, a bit like an IGA.
They look after their customers with the best customer service, will get in products you ask for and have the freshest fruit and veg. They also have all your favourite local brands and support local suppliers wherever possible. A winner every time!
BAdd New Item