Top Ten Best Australian Supermarkets
The Top Ten
1
Woolworths
Woolworths is an ok STORE. The items are nice and the selection is very varied. The only problem I have with it is the "closed space" and "price" of everything. No offense, but I'll take Foodworks over this anyday. The prices are way too high with some food items (Drinks, Chips, etc) and I hate the claustrophobic tiny roof space of the supermarket. I would rate Woolworths a 6/10, with 3/10 price, 7/10 food and 5/10 layout.
The whole environment of this supermarket makes me feel comfortable and happy. The main colour of the retail store is green and it reminds me feel fresh and environmental. I really enjoy shopping there every time.
It's not on here because of my opinion, it's just on because more people go to it than Coles and I want to be nice to them.
Woolies is the best. It's better than coles will ever be. The people that work there are much nicer and helpful.
2
Coles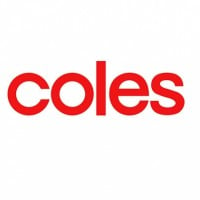 Coles is my favourite supermarket and it's older and cheaper than Woolworths, its rival. Also, the motto 'A little better every day' really suits the place and the 'Down, Down, Prices are Down' song is really cool. There are many stores incorporated with Coles, like K-Mart (a department store), Bi-Lo (a supermarket), Coles Express (a convenience store at 619 Shell petrol stations in Australia), Target (a department store), Myer (a department store), Liquorland (a bottle shop), Vintage Cellars (a bottle shop), 1st Choice Liquor Superstore (a bottle shop), Officeworks (an office supply store) and Red Rooster (a franchise restaurant). Also, an employee at the Coles at the Manuka Plaza said they'd lowered the prices as far as they can.
On website they refuse to get all the stuff you want ready because they have become lazy and say "it's no longer in stock" when when you go inside it is there. On the shelf. Lazy. And especially when you're planning an event or organising an event event and don't have time to shop for hours for everything becuase there isn't enough time.
Not a great place for Fortnite haters as their ads had Fortnite references in two occasions during the Christmas period. Also, Little Shop is a major cashgrab and it's sequel is even worse. What's next, Little Shop 3, Little Shop Fortnite edition? Boycott the Little Shop sequel and get the Lion King Remake tie-in Woolworths merchandise instead if you like Lion King.
Woolworths stores tend to be more dirty, and the workers are often rude coles on the other hand have the best employees and prices are cheap some coles even have clothes its just better good things are happening at coles.
3
IGA
There's an IGA at almost every set of local shops and they've got this thing going on there called the G'IGA'ntic Sale as a pun on the spelling of the word gigantic and the name of the supermarket. The motto is 'How the locals like it' and that's just how the place is!
To all at Rick's IGA Cronulla... hi to Robin & Mell & staff who look after us

Thank you all for taking such great care of us & we trust you will continue to do so for many years to come... where would we be without your terrific service, home delivery, excellent prices and all our favourite products

You are part of our our Community here at a Cronulla and here is where you belong

Have lived here for 8yrs now in unit just around corner from you and my family and I would be lost without you as would many others. Can personally confirm many occasions your staff have stepped up and gone "above & beyond" for us over time...

Kind Regards & best wishes

Mrs Marilyn A Wayne
Cooked Roast Chicken with stuffing is very tasty!
4
ALDI
With the new make over, the shops are now well laid out and with the new freezers they are nicer to shop in.

The biggest advantage are the superior self branded products which more often than not are better than brand name products sold elsewhere. For all their self branded goods, they use very good recipe formulations that got them the market share in Europe. While I don't buy their kitchen appliances as I don't think they match the quality of their other goods, other specials from time to time are excellent quality.

Overall, good quality products at a better price and they can still afford to pay their staff more than the others which is another positive.
Aldi is the definite top shop. I had troubles deciding which was better: Coles or Aldi? In the place where I live there's an Aldi that opened on the other side of the highway 3/4 years ago, and on the other side there's a Coles. I go to Coles because it's bcloser, but I would recommend Aldi a lil bit more than Coles, a bit more than IGA and leagues more than the WORST SUPERMARKET THAT SHALL NOT BE NAMED (Woolworths).

Price: First off, I have to talk about the price. The price of 95% of the food is under $25, which is, must I say, a GODLY price! Half the stuff are always on half price sales, if the good prices weren't enough. So it's like winning a lottery within a lottery! Prices of Milk, Bread, Biscuits, Drink, etc are SUPER CHEAP.

Food: The quality of the food is also quite a good one on this list. The successful, creamy, goodness of the foods are quite amazing with delicacy in each bite or sip of every food, although over half of it is exported. The health of the ...more
Aldi has different things and brands that other supermarkets don't have. They offer clothing, books, make-up and house storage. I have known no other like Aldi!
Best shopping ever! Great selection and thankfully not too many choices! ie;if I want to buy peanut butter I can choose crunchy or smooth YES. I do not like the great big supermarkets spending so much time walking up & down searching. ALDI FOREVER!
5
Supa IGA
Great stores Excellent specials. Overall prices similaro they will get products in for you if they can.
to major supermarkets but better service and locally owned s
Just like an IGA, only bigger!
6 BI-LO
7
Coles Central
Just Coles, only in urban areas of Melbourne, Sydney and Brisbane.
8
Star Mart
Just a convenience store at some Caltex petrol stations, but I guess it counts as a supermarket because it is large and sells grocery items. It's quite groovy if you ask me!
9
Shop-Rite
Shop-Rite is a one-location supermarket at the Griffith Shops and it has just 7 employees. It's got a large dairy section which also has biscuits, rare European foods, a small liquor store within itself, ice blocks and cereals you can't get at Coles or Woolworths as well as ice blocks and cereals you can get at those places and a drink fridge on the way out.
10 Foodworks
The Contenders
11
Friendly Grocer
They're a non-profit organisation and it's just around the corner!
12
Foodland
Great community vibe and supporting local produce at every store.
13
Woolworths Metro
Woolworths metro is a great store. Although it doesn't come with everything, it's nice for a busy part of an area. It usually also comes with a cafe and sitting area.
Just like Woolworths, only in the Metro parts of Australia.
Love this store so much! Yay
I love woolworths metro!
14
Costco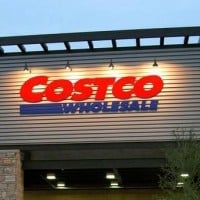 How in the world is this 14, the prices are so cheap and they have everything. Costco is like my home and it should be number one.
This place is a good place to go.
15 Walmart
16 Giant Wollongong
17
Drakes Supermarkets
They are only in SA, Qld and one in the Alice but they are the best place to shop ever! They have a Drakes Supermarkets/Drakes Foodland format which is larger, a fruit shed format which sells cheap fruit & veg, and a market store format which is smaller, a bit like an IGA.
They look after their customers with the best customer service, will get in products you ask for and have the freshest fruit and veg. They also have all your favourite local brands and support local suppliers wherever possible. A winner every time!
18
Priceline
Mate, it's a beauty just 2 walk into! Beautiful products and customer service! Amazing!
19 Food Town
20 McDonnell's curry sauce
21 Mossman Markets
22 David Binoys Groceries
23
Rome's Supermarkets (Foodland) Romeo's Retail Group
The operates in SA' under Foodland, and in NSW but not under the Foodland banner.
24 Campbells Cash and Carry
25 Stan Loona
PSearch List