Top 10 Best Airlines
carvandog
The Top Ten
1
Emirates
Worst Airline ever
Fly Emirates not the best according to me
The service is amazing, the food is great, spacious seats, but what shocked me was when it crashed a few days ago, 18 cabin crew managed to get 282 people out of a burning plane. I have only ever been on emirates, as I wouldn't want to take any chances with other airlines. Love love LOVE emirates.
Emirates offers a very good price. The service is very good. The food is great, and the new spacious airbus 380 the airline is the best.
2
Qatar Airways
Amazing airline. Everyone is so nice, and even in economy the service is really great. #1!
Amazing service, always on time. They have a great selection of onboard movies too!
I guess there good but there are other good airlines
It is very nice plane
3
Singapore Airlines
That's my homeland airline
It's just better, you just have to experience it.
It is just a heaven airlines
You can't beat the Singapore first class suites.
I suppose that Emirates is pretty dam good but I much prefer Singapore airlines, oh and their flight attendants are HOT! - tedmond9
4
Southwest Airlines
good
My personal favorite airline. The staff was so polite, and our flight was barely delayed. Though they didn't have meal options, the snacks were nice and sweet. I will definitely be flying with them again.
They give free food and drinks and they have internet so you can track your flight and the trays can actually hold a drink (unlike frontier)
Southwest has always been my favorite airline to fly with. I've yet to encounter a rude employee (hopefully never will) and they always make my flight more enjoyable! There have been many times where the flight attendants made the whole cabin chuckle with jokes over the speakers.
Southwest doesn't have full meal options (breakfast, lunch, dinner) but they do provide snacks such as peanuts and crackers. They have an abundance of drink options, which is personally enough for me. They also do not provide premium seats but offer some of the lowest fares out of any company. I mean come on, free luggage! - foxbani
5
Etihad Airways
They give us good food!
Great airline
Etihad has the best first class. Should be in the top 3.
Best one just see the residence
6
JetBlue
190 dollars
Awesome service!... consistently!
this is amazing! I mean, you get free TV so you don't even need to pack entertainment since it's already built in!
Great entertainment, great service, great food (which is rare), great everything.
7
Qantas
Although it's the only airlines that nearly crashed an a380 due to a recent a380 nosedive and engine failure in 2010. Otherwise safe and nice airline
Qantas, Oldest Airline on Earth, Since 1922, Never Crashed, has got 12 A380's and now has the best economy and Business class I the A380. In Economy, they have self serve bars filled with snakes and drinks, they also have private offices for Business class. Qantas, is by FAR the best - s9111472
QANTAS. QANTAS never crashed. Oh that's gonna do me a lot of good because QANTAS doesn't fly to Los Angeles out of Cincinnati, you have to get to Melbourne! Melbourne, Australia in order to get the plane that flies to Los Angeles!
Amazing! Never crashed, cool name, long flights, great comfort, and most of all, an awesome entertainment system with every movie imaginable and games!
8
United Airlines
Looks like someone responded to my comment!
I could go on and on about how you post false information about them and even me, so I'm gonna put the problems in a list!

Everything wrong with your comment (in a CinemaSins style rant):

Problem 1) I did not ride United in the 20th Century, I rode them recently a few times! I've never had a bad experience with them!

Problem 2) "Fly The Obnoxious Skies" is probably the worst parody slogan I have ever heard! If your goal is to be a comedian, then you really need to reconsider all of your life decisions up to this point!

Problem 3) Speaking of my flight, none of the staff were rude to me! I've never had a bad experience with United! United rarely kicks people off flight (same goes for any airline). The owner of the rabbit who died on that United flight is blaming the airline, but in reality it's her fault for taking her rabbit on the flight in the first place! Same for the owners of that dog who also died on a ...more
This depends on how you measure how good the airline is. - I80
How is this No. 7?
This airline is awesome! And if you hate it, then you're as silly as Justin Bieber!
9
Cathay Pacific
Best airlines on earth! Unbelievable service! Even got Captain Marvel!
Cathay Pacific is always fully booked. If you don't want your flight to be full, plan early and book early and also stay in Premium Economy (if you are seated on economy) because it's comfy.
When I took flight from Surabaya to Hong Kong by Cathay Pacific as a nine years old girl, I really enjoyed the entertainment and the service inside the aircraft.
When I took a flight from Surabaya to Hong Kong by Cathay Pacific, I really enjoyed the service ad the entertainment inside the plane.
10
Turkish Airlines
Excellent airlines, best meals ever
Zach Snyder came to our school today to teach us about the significance of Turkish Airlines and now I notice that none of his films go by without referencing this GodForsaken airline. He also talked to us about how to make a good superhero film while burning a Batman comic so there's that going for it.
How is this not higher. Turkish is one of the best airlines. They have a chef on board and they have good service. - HoldenFanatic
Relaxing flight, kind flight attendants, great food, good economy class, clean planes, nice plane interior. Turkish is the best I have flown with so far. - arthurevans_04
The Newcomers
?
ZIPAIR Tokyo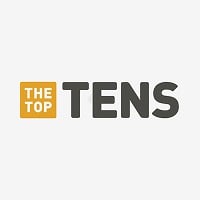 The Contenders
11
American Airlines
i like it
How United is above this is beyond me. American is my favorite because it was the airline responsible for the best flight I ever flew. Flew from Nashville to Los Angeles.
Turbulence is awesome because it feels like a roller coaster.
You'll be VERY lucky if you get a 767 Luxury Liner - jameshoward
12
Delta
Emirates is the worst airline. Here's why. Firstly, the airline is trying to pamper u with their good food, and seats, and stuff, but they are not a true airline. They are the largest operators of the fuel guzzler A380, which will end production in 2021. Åt least Delta and even Singapore Airlines have a much more sophisticated fleet. Plus Delta has the #1 TVs in the entire aviation industry. Gold plated seats can't beat that. So, if you want to be an AvGeek or Environmentalist, do NOT fly Emirates, aka the airline that only the passengers who only care about their comfort fly on. Be a real AvGeek and fly any airline that's not Emirates.
This is below United... You drunk? - Maddox121
How is this lower than United? - Randomator
Delta is America's Oldest Airline, and personally I think they have had the most expirience, and it is a good airline. With plenty of flights around the United States, food that is just enough and almost always new! For the best expirience, ride the bigger planes. ; ). The only downside is the lack of movies, and luggage problems every now and then. But still, fly this airline!
13
THAI
Smooth and warmth THAI hospitality
Love this airline
This one is a nice one
Suwandi krap this one in super best in the world
14
British Airways
I never flew on British airways
But I have the pilots in that airline have really good training
I'm working for that airline
This is number 1
Plus on google the seats and food look good
Plus British people are great
Amazing airline and one of the oldest in the world! They have the most 747s in the world and also have 12 a380s on order!
Not better than emirates but still good some random guy put this in contenders in top ten worst airlines - favouredlist314
I fly them cause I'm British! They are great! - MichaelAftonUTTP
15
All Nippon Airways
I love ANA airways I could go to tokyo from los angeles airport on 3 years in December 26 2019 almost year 2020 I want to travel at tonight great expensive No baby crying in ANA great Boeing 777-300ER untill 3 years - SpencerJC
Great service great crew great food
The damn moies - StarDusJR
16
AirFrance
This is the best, hands down
World Class, Cute and elegand hostess, best pilots, service and food
17
Asiana Airlines
Great food compared to Emirates and very comfortable seats in both business and economy.
Economy class is better - SpencerJC
18
Air Canada
You can get discounts if the plane is late.
The flight attendants are awful, they give me yucky food!
Best Airline by far - nicest Flight attendants I have ever met.
19 Aeroflot
20 AirTran Airways
21
Frontier
An ok experience.
22
Virgin America
Literally the best airline if you're flying around the US! Great service, comfortable seats, and many free amenities to make your flight more entertaining!
How is this so low in the list! Love everything about it! - bluesheep23
Oh yeah. There is great legroom! My legs weren't cramped.
I really like it. Here are reasons why:
1. Polite and great service
2. Room for my feet
3. Comfortable seats
4. Free drinks!
23
Philippine Airlines
As a filipino, this is a horrible airline. The food is really bad and there is no T.V. on a long flight. And also the flight is always delayed, I'm serious. Whenever I go on an international fight, I take cathay pacific, delta and emirates. Take those three airlines instead of this.
Really awesome airline and service but bad schedule. Not to criticize them or anything but they usually have delays and they don't have good schedules. But overall awesome airline. Go Philippines
Best airline ever. The flight attendants were nice and good food and good service.
First Commercial Airline in Asia which operates under its Original name
24
EVA Air
It has one of the best business class!
25
Korean Air
Should be in the top 5
Should be #3 the best airline I used so far
Best of the best should be #3
Great expensive - SpencerJC
26
Air New Zealand
I love air nz, the air hostess let me see the captains pit, the food is very tasteful too
Great airline
the best
I just went on there 747 and it was real bumpy but I liked it and they give you free food
27
Malaysia Airlines
Nah. This airlines sucks.
How many planes have gone missing now? - Haumea
They won't be in much longer due to the disappearance of a Malaysia Airlines passenger jet.
Best cabin crew ever
28 Austrian Airlines
29
Garuda Indonesia
Once they were really dull and so unsafe but that was on their vast times; now they're a really good airline and in no time will stand tall in the airline market
Hell yeah! Best economy and best cabin crew!
It's real rank was on top ten...
Nice Airline. Full service and IFE availablity. The cabin crew was very nice.
30 US Airways
31
Swiss International Air Lines
I want to be millionare - toshdeluxe
I wannabe millionare - toshdeluxe
Just took a flight with them and I got fantastic service, TVs in the back of each seat so you can watch any movie you want, or music, or games and even T.V. shows. The airplane food itself was also very good, surprisingly, as I'm not a fan of any airline food, the food was very good. The seats were comfortable and the chocolate we got at the end was great.
32
Pakistan International Airlines
Very high quality service. Never had any major accident.
It is a Pakistani airline..
Pakistan Airline Is Best
Awful airline. Do not fly.
33
Royal Jordanian
Very safe reliable airline! However, the crew is not very friendly
Love this airline too - arthurevans_04
34 Flybe
35
Lufthansa
BS, Should Be Above Korean Air.
Lufthansa connects the world all ending up in Frankfurt. They have hundreds of locations around the world in which they fly to and from. I have had nothing but a good experience on Lufthansa. The only small glitch with the company is they occasionally strike every other summer. My father is also one of their pilots so what can I say life is great onboard Lufthansa.
Supposed to be perfect.

Nothing of that. The only time I fled with them (Buenos Aires to Frankfurt) couldn't turn my seat back, male flight attendants weren't a bit friendly, the food smelled very strange and I was the last passenger boarding plane despite I was the first checkin in. Never explained me why. Other person would make a Skandal for that.
36 Air One
37
Jet Airways
The best airline of India, then best in the Universe.
HAHA Pakistan IS BIGGER THAN YOU
I went to Mumbai in Jet airways and the crew, food and the movies on the T.V. were AMAZING! This is the best airline after EMIRATES! And went I returned to London Heathrow from Delhi it was the same...WONDERFUL
38
Thomson Airways
This is a good plane. Good service but what about TUI I heard TUI took over from Thompson
39
Alaska Airlines
Lets 13 year olds fly solo not as UMS, kind staff, and Boeing 737-900 on a lot of routes
Why is this not number one? Is the best Airline ever!
BEST. AIRLINE. EVER.
I have always had good luck with Alaska Airlines from SEA to SJC Not alwys on time but that does not matter especially on a Saturday
40
KLM
Good network, good service, good home airport Schiphol.
41
WestJet
Best airline in Canada!
I love westjet! They have the most polite, funny flight attendants great service reliable fleet of 737s, and good destinations. We always fly westjet to Cuba!
42
Aer Lingus
Fantastic service truly the greatest airline in the world I hope it doesn't get taken over by Ryanair
I'm Irish and heres advice don't FLY AER LINGUS LONGHAUL
amazing
43
Virgin Atlantic
Virgin is awesome - you can choose what to watch and listen to whenever you want, plus, they've got cool uniforms
This is the only airline I have ever been on and I love it!
44
Alitalia
I love Alitalia because is low cost but luxury
NO NO NOOO! The flag carrier of Italy is not one of the best airlines. Me and my family had to go to New Delhi, India and we had a connecting flight. London Heathrow to Rome to New Delhi. Heathrow to Rome was bad. The take off was literally TORTURE! All they gave us was a tiny packet of biscuits that tasted like they expired 2 years ago. Not much variety of drinks as well but the juice was nice. We waited for 4 hours when arriving in Rome and then it was time to board our flight to Delhi. It's a 6 hr flight and the space in the plane was tiny. The T.V. wasn't clean and there weren't any variety of movies. There were mostly European movies. They gave us earphones for the T.V.. When the food came, I expected it to be nice as it was Italian food but when I opened the foil over the plastic plate kind of thing, it was this green pasta. Along were some nice fruits. Later, my head was hurting then I went to the air hostess for some medicine, she said she'll bring it over. She brings it after ...more
45
Cebu Pacific
Very nice flight crew only 9 accidents less delays and good fleet,dc-9 b757-200 atr-72 a320 a330 and a321
46
LOT Polish Airlines
So good the best plane ever my favorite I went on it a couple times
I don't know why its not in first if you weren't on it go on it
47
TAP Portugal
Safety is a must. - pitralon
The best food!
48
Bangladesh
Very comfortable seats
United airways (BD) Ltd.
49 Thai Airways
50 HK Express Airways
PSearch List