Top 10 Best Airlines in the World
The Top Ten
1
Emirates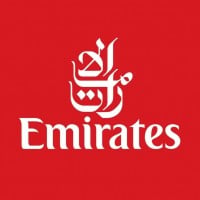 Emirates is a Dubai-based airline founded in 1985. It is known for its luxurious in-flight service and is the largest operator of Airbus A380 and Boeing 777 aircraft. The airline serves more than 150 destinations in over 80 countries.
Emirates really is an amazing airline. At the time I am writing this, they have 84 A380s in their fleet, the most in the world. Their new aircraft also have large, high-quality screens, even in economy. They have the best entertainment system in the world, and their food is good. They are also good with kids as they offer kid meals, activity packs, and teddy bears. They have spacious, comfy seats, and business and first class even have their own mini bars.

Also, their first class isn't just a good seat. You have your own private suites, as well as a shower and a mini bar. They also have the largest fleet among all other airlines. Additionally, they even have an onboard bar on all A380 aircraft. Emirates is amazing!
Although I've only been on this airline once, the service is not worse than that of other competitors. They have a really nice cabin, good food, and they also offer first-class showers. (I was in First Class.)

Award-winning in-flight entertainment. Amenity kits for every class. Really nice.
2
Delta Air Lines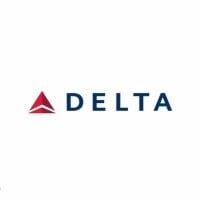 Delta Air Lines, commonly referred to as Delta, is a major American airline founded in 1924. With its headquarters in Atlanta, Georgia, it operates over 5,000 flights daily and serves an extensive network of destinations worldwide. Delta is a founding member of the SkyTeam airline alliance.
Delta airlines is the best airline in the USA, which makes me happy because I love Delta. I've never gone on it, but I just know that it's amazing! I'll see if one day I can fly on this god airline!
Emirates is the worst airline. Here's why. Firstly, the airline is trying to pamper you with their good food and seats, but they are not a true airline. They are the largest operators of the fuel-guzzling A380, which ended production in 2021. At least Delta and even Singapore Airlines have a much more sophisticated fleet. Plus, Delta has the #1 TVs in the entire aviation industry. Gold-plated seats can't beat that. So, if you want to be an AvGeek or environmentalist, do NOT fly Emirates - the airline for passengers who only care about their comfort. Be a real AvGeek and fly any airline that's not Emirates.
I think it is one of the best airlines in the United States. It should have the same rating as Alaska Airlines. I've been on this airline more than ten times. Although the food is a little bit disgusting, the seats and services are really good in business class. Also, I love their A330-941neos and A350-941s.
3
Singapore Airlines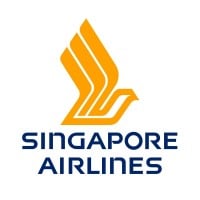 Singapore Airlines was founded in 1972 and has its hub at Singapore Changi Airport. It has a reputation for excellent customer service and in-flight amenities. The airline is one of the key players in the Southeast Asia region, connecting various international destinations.
Best airline yet. Among all airlines, it has the best economy seats. The flight attendants are so nice, and there are great movie options. The food was pretty good too. We had this unique chicken or curry dish. For breakfast, there was a very soft bun, and it came with a nice cup of a dairy product that was similar to milk. They also offered us Coca Cola with a few traditional biscuits. Very nice. On airlines, I usually never sleep because the seats are very uncomfortable, but these seats were made out of real leather and had cozy blankets and pillows. So, I was able to sleep almost half the flight from LAX to Singapore, which was 13 hours! So, this is a great airline. Singapore was a very nice trip. I recommend this airline to anyone who has never traveled to Singapore. This is the best and should be rated higher than Emirates.
Greatest competitor of Qatar Airways, their services for any of the classes, the kindness of the crew members, beautiful dress, and the first class in the A380-841s. It should have another seat on the list.
4
Qatar Airways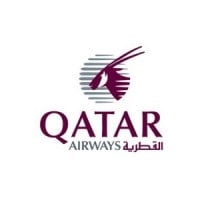 Qatar Airways is headquartered in Doha, Qatar, and was founded in 1993. Known for its state-of-the-art fleet and exceptional service, it flies to more than 160 destinations globally. The airline is a member of the oneworld alliance.
Amazing service, always on time. They have a great selection of onboard movies too!
Amazing airline. Everyone is so nice, and even in economy, the service is really great. #1!
Great service, great staff, great movies.
5
Southwest Airlines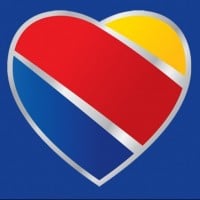 Southwest Airlines is a major American airline based in Dallas, Texas, founded in 1967. It is the world's largest low-cost carrier and focuses mainly on point-to-point service. Southwest is known for its no-frills approach and friendly customer service.
Southwest has always been my favorite airline to fly with. I've yet to encounter a rude employee (hopefully, I never will), and they always make my flight more enjoyable! There have been many times where the flight attendants made the whole cabin chuckle with jokes over the speakers.

Southwest doesn't offer full meal options like breakfast, lunch, or dinner, but they do provide snacks such as peanuts and crackers. They have an abundance of drink options, which is personally enough for me. They also don't provide premium seats but offer some of the lowest fares of any company. I mean, come on, free luggage!
My personal favorite airline. The staff was so polite, and our flight was barely delayed. Though they didn't offer meal options, the snacks were nice and sweet. I will definitely be flying with them again.
I've never been on Southwest before, but it looks like a good airline, in my opinion.
6
JetBlue Airways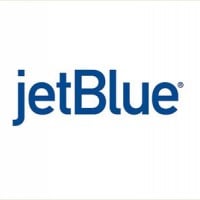 JetBlue Airways is an American low-cost carrier founded in 1998 and headquartered in New York City. The airline primarily serves destinations within the United States but has recently expanded its routes to include international destinations in the Caribbean and Latin America. JetBlue is known for providing free in-flight entertainment and Wi-Fi.
I can say it is one of the best long-haul airlines in the USA. This is because they have routes from Boston to LHR and LGW. They have the best-looking first class I have ever seen. The service is really nice. Although this airline cannot compare to other international airlines, it is still a really good choice for flying within the United States.
New York's airline! Great staff, a good amount of room, always on time - unlike American Airlines! There is Wi-Fi and a TV for each seat. JetBlue is very affordable, and you get more for what you pay for.
Amazing mint first class, very nice and respectful flight attendants. I would recommend that anyone fly on this airline!
7
American Airlines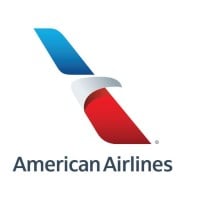 American Airlines is a major airline based in Fort Worth, Texas, founded in 1930. It is one of the largest airlines in the world in terms of revenue and fleet size. The airline is a founding member of the oneworld alliance and operates extensive domestic and international routes.
I don't know why people hate American Airlines. Their new planes and seats are great. Consider yourself lucky if you find a flight with either a 77W or A32T, because those planes are excellent. The food and cabin are also great.

You'll be very unlucky if you get the old 757, because it has old, big leather seats in first class and terrible TVs. However, the food is still good.
How United ranks above this is beyond me. American is my favorite because it was the airline responsible for the best flight I ever took. I flew from Nashville to Los Angeles.
I love American Airlines because they have good food, good service, no turbulence, and I fly AA everywhere.
8
Etihad Airways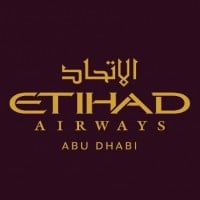 Etihad Airways is based in Abu Dhabi, United Arab Emirates, and was established in 2003. The airline serves a wide range of international destinations and is known for its luxurious cabins and high standard of service. Etihad is not part of any major airline alliance.
Last year, when I went to London, I flew from where I live to Abu Dhabi with Etihad Airways in business class. It was great. You get your own mini bar with drinks and snacks, and the blanket you get for sleeping is incredibly cozy. (In case you didn't know, in business class your chair can recline to become a full bed.) The food was delicious! I had steak with potatoes and salad for dinner on board the A380.

At nighttime, I shut the blinds, reclined the chair into a bed, and went to sleep. It was a 12-hour and 10-minute flight, and for the last 6 hours of the flight, it was dark. I got 5 hours of sleep. Etihad is by far the best.
Sadly, this airline didn't win the 5-star prize, but it actually counts. I've been on this airline twice, I think. And I love the first class, especially their two-person bed for the A380s. Wonderful experience on the A350-1041s. Love it!
Etihad Airways has the best first class in the world, the 2nd best business, and the 5th best economy. I flew from Abu Dhabi to London last year in business class on an A380, and it was amazing. Plus, they have an additional class called The Residence, which is a 3-bedroom suite. Etihad is by far the best.
9
United Airlines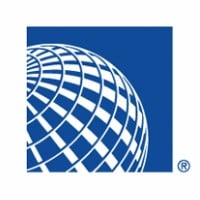 United Airlines, based in Chicago, Illinois, was founded in 1926. It is a major American carrier with a large international and domestic route network. United is a founding member of the Star Alliance and operates a versatile fleet of aircraft.
Although United is not the best, it is a pretty good airline. They have a good mileage program, decent service, and good food. I fly United often, and I've had a nice experience with them.
Honestly, this is just a typical airline. My only favorite thing about this is the fact that they took Rhapsody in Blue as their theme song.
Great airline! I went to New York on a 777 and then got a connecting flight on a 737 to Orlando. Great service!
10
All Nippon Airways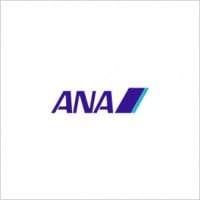 All Nippon Airways (ANA) is a Japanese airline founded in 1952, headquartered in Tokyo. It operates primarily in Asia, as well as other international destinations. ANA is a member of the Star Alliance and is known for its high-quality service and punctuality.
I can say that this airline is the best in Japan, with really good service and nice flight attendants. I think this airline must have a seat in the top 10s.
The Contenders
11
Qantas Airways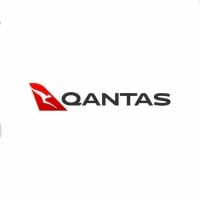 Qantas Airways is Australia's flagship carrier, founded in 1920. It is one of the world's oldest continuously operating airlines and has its primary hub at Sydney Airport. The airline is known for long-haul flights and is a founding member of the oneworld alliance.
I think this should be on the list for last place. It's not good in my mind because I experienced a 5-hour delay with them just for a flight from Sydney to Perth. The service was fine, probably because it was just a regional flight. I'm looking forward to having an international flight with them to see if they can perform better - at least no long delays.
Qantas, the oldest airline on Earth since 1922, has never crashed. It has 12 A380s and now has the best economy and business class on the A380. In economy, they have self-serve bars filled with snacks and drinks. They also have private offices for business class. Qantas is by far the best.
I always choose a Qantas flight if I want to travel somewhere instead of Jetstar. It's one of my favorite airlines. It hasn't had a fatal accident since 1951, and even though I have a fear of flying, I always feel safe on Qantas.
12
Alaska Airlines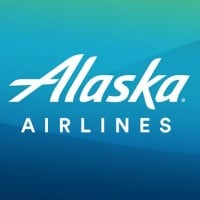 Alaska Airlines is a major American airline founded in 1932, headquartered in Seattle, Washington. Although it started primarily as a regional carrier for the state of Alaska, it now serves over 100 destinations in the United States, Canada, and Mexico. The airline is known for its strong customer service and sustainability initiatives.
Love this airline! I flew with Delta, and the seats were very uncomfortable and the food was terrible. I started flying with Alaska, and I have never gone back. I have had some amazing flights and will continue to fly with them. They treat their staff pretty well, too.
Alaska Airlines is the best! The flights aren't bumpy, and they give you those yummy little plane biscuits.
Why is this not number one? It's the best airline ever!
13
Turkish Airlines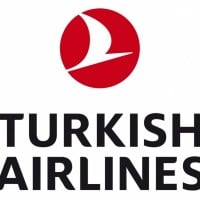 Turkish Airlines was founded in 1933 and has its headquarters in Istanbul, Turkey. With more than 300 destinations worldwide, it has one of the largest flight networks of any airline. The airline is a member of the Star Alliance and is known for its quality in-flight service.
Turkish Airlines has got to be my favorite. It offers delicious food, friendly and responsible staff, and so much more. This airline is definitely better than United Airlines or Southwest Airlines and should be higher on this list.
Relaxing flight, kind flight attendants, great food, good economy class, clean planes, and a nice plane interior. Turkish is the best airline I have flown with so far.
How is this not higher? Turkish is one of the best airlines. They have a chef on board and offer good service.
14
Cathay Pacific Airways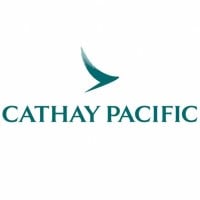 Cathay Pacific is a Hong Kong-based airline founded in 1946. It operates a wide range of international flights and is known for its high standards of service and safety. Cathay Pacific is a member of the oneworld alliance and has its hub at Hong Kong International Airport.
Although it is definitely not the best airline in China or Eastern Asian places, it still counts as a five-star airline. I flew with them four times. The experience is really simple and plain. The service is not better than others like JAL and ANA. They need to do some more work on it, but they are actually pretty good.
Cathay Pacific is always fully booked. If you don't want your flight to be full, plan early, book early, and also consider staying in Premium Economy (if you are seated in economy) because it's comfy.
When I took a flight from Surabaya to Hong Kong with Cathay Pacific as a nine-year-old girl, I really enjoyed the entertainment and the service inside the aircraft.
15
British Airways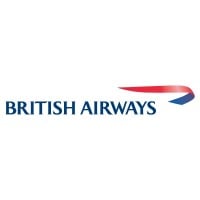 British Airways is the United Kingdom's national flag carrier, established in 1974. Headquartered at London Heathrow Airport, it is one of the largest airlines in Europe. British Airways is a founding member of the oneworld alliance and serves a vast range of international destinations.
I love and adore British Airways because it's one of my favorite airlines ever. It has an excellent safety record, great food and crew, and an excellent fleet, including the legendary 747. It also has the best callsign ever: Speedbird.

It's one of the first airlines to never have crashed a plane, and it exudes quintessential British charm. My love for BA continues to spread with joy and amazement!

Love you, British Airways! To Fly, To Serve!
I flew to Japan on British Airways and received lots of attention from a very nice crew. I would definitely recommend it. P.S., they have their very own dedicated terminal at Heathrow: Terminal 5.
Amazing airline and one of the oldest in the world! They have the most 747s in the world and also have 12 A380s on order.
16
Thai Airways International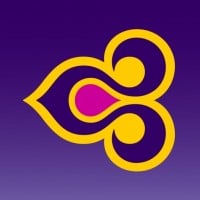 THAI Airways International is the flag carrier and largest airline in Thailand, founded in 1960. Based in Bangkok, it serves more than 70 destinations in 35 countries. THAI is a member of the Star Alliance and is known for its hospitality and high-quality service.
This one is a nice one.
Love this airline.
17
Air France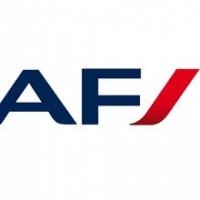 Air France is the national flag carrier of France, founded in 1933. It has its hub at Charles de Gaulle Airport in Paris and serves destinations globally. The airline is a founding member of the SkyTeam alliance and is known for its in-flight cuisine and entertainment options.
18
Air Canada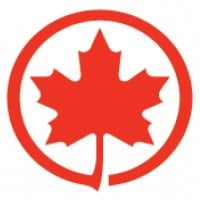 Air Canada is the flag carrier and largest airline of Canada, established in 1937. Headquartered in Montreal, it operates flights to over 200 destinations worldwide. The airline is a member of the Star Alliance and is recognized for its strong safety record and customer service.
Best airline by far - nicest flight attendants I have ever met.
You can get discounts if the plane is late.
19
Asiana Airlines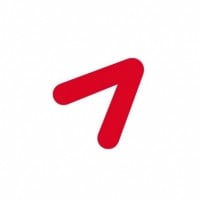 Asiana Airlines is a South Korean airline founded in 1988. It operates from its hub at Incheon International Airport and serves international destinations across four continents. The airline is a member of the Star Alliance and is known for its high-quality customer service and safety record.
Great food compared to Emirates and very comfortable seats in both business and economy.
Economy class is better.
20
Japan Airlines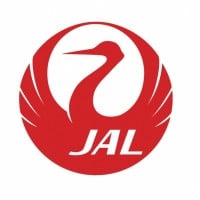 Japan Airlines (JAL) is a major airline based in Tokyo, Japan, founded in 1951. It serves both domestic and international destinations primarily in Asia, Europe, and the Americas. The airline is a member of the oneworld alliance and is recognized for its punctuality and in-flight services.
Very respectful staff and willing to help as much as possible. Comfortable flight as much as possible. On time and have never had a problem traveling to and from the US to Okinawa.
Very kind, and the food was great.
My favorite, honestly.
21 Aeroflot Russian Airlines Aeroflot is the flag carrier and largest airline of Russia, founded in 1923. Headquartered in Moscow, it operates international and domestic flights. The airline is a member of the SkyTeam alliance and is known for its modern fleet and growing network.
22
Frontier Airlines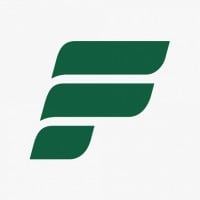 Frontier Airlines is an American low-cost carrier headquartered in Denver, Colorado, founded in 1994. The airline serves more than 100 destinations in the United States, Mexico, and the Caribbean. Frontier is known for its animal-themed livery and focus on low fares.
Frontier is good for national travels, but they aren't the best. They do have cheap tickets, but the service isn't all that great.
23 AirTran Airways AirTran Airways was an American low-cost airline headquartered in Dallas, Texas. Founded in 1993, it was acquired by Southwest Airlines in 2011 and fully integrated into Southwest by 2014. AirTran was known for its economical fares and served primarily domestic destinations.
24
Air New Zealand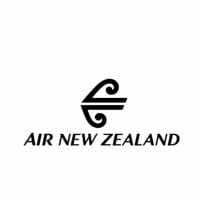 Air New Zealand is the flag carrier airline of New Zealand, founded in 1940. It operates primarily in the Asia-Pacific region, North America, and the United Kingdom. The airline is a member of the Star Alliance and is known for its innovative in-flight features and sustainability efforts.
This should always be number one on the list. This airline is the best choice you should always consider when flying from New Zealand. It offers the best services ever and has nice staff. It's also really good that you don't need to pay for snacks or extra baggage.
This is honestly one of the best airlines and would be at the top if it were more well-known. The service is great, and the staff are amazing. You also don't pay anything for extras like food or baggage.
New Zealand and all over!
25
Korean Air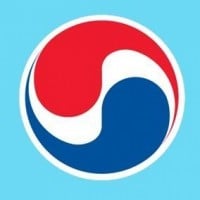 Korean Air is the largest airline and flag carrier of South Korea, founded in 1946. The airline has its hub at Incheon International Airport and serves destinations globally. Korean Air is a founding member of the SkyTeam alliance and is known for its premium services and in-flight comfort.
Good except for food
Should be in the top 5
PSearch List