Best Party Supplies Companies
The Top Ten
1
Party City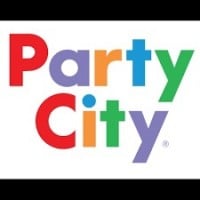 Another great place online or in person. Check your state to find out if the have a physical location, or order online for your party needs. They can do graduation party supplies in your school colors!
These guys have the best stuff. I always buy from them. Way better than other companies.
I love party city I always go to it and its awesome ps what why is is this 4 it should be 1
The best place to get anything
2
Oriental Trading Company
My mom ordered some Christmas presents off there she's ordered a lot in the past too they have so much party supplies you can probably find about any theme you wanted, I love party city for the candy, so overall, party city is better but for party supplies oriental trading company!
Whether you're having a Luau, Birthday, Mardi Gras, Superbowl, Sweet Sixteen, or any other themed party, OTC has it all. They also have great arts and crafts supplies. It's the first place I go when planning a party. They also send out fantastic email offers. You'll end up wanting to have a party when you see all the fun supplies they have!
I just bought rubber duckies off of their website. They have quick shipping and awesome items.
3
Partypro.com
They can do supplies in bulk, for big parties, wholesale, which is nice for those extra large get-togethers.
4
Discount Party Supplies
This site is by far (not even close) the best of all these companies. Still family owned and run, this company has the best prices in the sector (just do a comparison) and every time I have used them, the order ships the same day every time. I like this company who truly needs to be on this list.
Great stuff and super fast shipping. I have none to compare with this guy's. Great work
5
Shindigz
Shindigz should be on top because it is also providing great discount on their party supplies specially $40 off with coupon code on every party supplier which no other online store is giving as shown here. So shindigz should be on top. Its unfair ratings.
I'd personally like to announce, Shindigz is the store to buy from, they have over 34,000 customizable items at prices that are more than reasonable... One time I ordered something from party city and they completely messed it up, and still didn't give me my money
I like shindigz because, they have the best deals and prices for all kinds of celebrations like party's, graduations and more.
They have some party supplies for parties I've never even heard of! They do a lot of personalized party supplies as well.
6
Das Cheap Party Supplies
They had the largest selection of party supplies at the best prices. Also, you get free shipping on any order with a minimum purchase. I bought a life size standee, and it was pretty awesome, not to mention is was 3 days after a major hurricane in my neighborhood.
7 BalloonCrate.com
8
Mypartyshop
Has stuff that is hard to find and serious stuff like D.J. lights. We bought a few decor products from them - v. good experience
9
Invitation In A Bottle
Great invitations Cards. I love these invitations
10
Party America
Great place to get Pinatas, bachelorette party, icarly, world series, and even Twilight Party supplies.
The Contenders
11
Funpartysupplies
These are my favourites- been using them for party supplies for the last 12 years - all the latest ranges, cheaper than the supermarkets and much more choice. They are family run and really care about my children's birthday parties. All my friends use them. Highly recommend.
12
Diamond Rental
For the more functional side of parties, they can provide you with chairs, tables, matching linens, tents, flatware, etc. Check them out, you'll be surprised at all they can do to help you out with your party plans.
13
Anderson's Giant Party Store
They have an awesome selection of Iron Man party supplies, as well as other super-hero themed parties for your little hero's, as well as Jonas brothers for the girls!
14
Zurchers
A great place to shop for parties online or in one of their many locations! It's a fantastic place to get helium tanks, which is great for when you want to add the finishing touches of balloons, but don't want to try driving with a million balloons in your car.
I can't say I've had the occasion to shop at a lot of other party supply stores as whenever I need anything party related, I always find what I need at Zurchers.
15 Smilemakers
16
Windy City Novelties
I ordered a custom banner for my grandpa's 90th birthday. Although the product picture didn't show it well, the product was made of high quality materials and had heavy duty grommets already built in for easy hanging. It made the party memorable and my grandpa really liked it. People look pictures in front of it too!
I have always had a great experience with WCN. They have cheap prices, thousands of fun products and their delivery is so fast! I ordered for my kids birthday party in the morning and by the next day they were on my doorstep! That was without having them rushed, just regular delivery! So happy with them!
Their products are great but I really love their Facebook page. Their social media person really cares about every customer and takes care of them. Acts like a friend and gives great party advice too! Use that person for every party I have!
Always has amazing products and fast shipping. Literally came the next day and it was for regular ground shipping!
17 Bounce
18
House of Party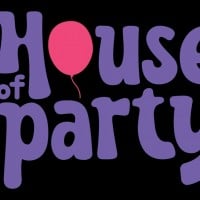 19 7th Treasure
20
Paperblast.com
Personalized party banners, invitations, party themes, wedding seating charts, baby shower supplies. Affordable prices and unique designs
21 ShopCrated
BAdd New Item