Best BMX Bike Brands
1
We the People
My mate has a we the people and they are immense. To me they are the best bike in the world and when ever me and my mate ride to school people always say that we the peoples are brilliant! You would be lucky to get one

They are light and great skate park bikes. They are the number one bike in America in my opinion. I might be getting one.
I'm getting one for my birthday the justice it looks so nice my friend has the we the people versus
I have one and it is the most amazing bike that has been built iv had no problems flawless
2
Fit
Fit bikes are sick! I would recommend the Van Homan Series.
I have a fit van homan 1 and love the bike it can't be beat. You have to be FIT to bike. FIT bikes are super light and super strong. If you don't ride Fit then F-IT.
getting a purple and black fit bike... amazingly light greatest bike you could ask for for skateparks, even dirt jumps... get it right... get fit bike
Great entry level bikes. You have to get up to the $800 range to get full chromoly but they are a solid bike company
3
Haro
I got a haro and it has been the best bike I have ever had

I ride a 2010 F3 it is the best bike ever
I have ridden haro for a year... the x1 backtrail ride everyday no problems at all. its SICK
I was looking for a good BMX Bike and I compared this bike with 5 others and Haro is the coolest and best build bike out of all of them!
This bike was also at a very good price.
4
Sunday
I got the Aaron Ross pro and it is so good. They are all good quality bikes. Although they are kind of expensive but they are great for the price I would highly recommend these guys even though they don't make all the parts the all come with the odyssey pro parts package.
Amazing bike its
Neck and neck with haro I got an arron ross pro to beast bike get this bike should be in top five
Great bikes. Look amazing. Although very expensive...
I recommend Aaron Ross's bikes.
Frame geometry and style are what Sunday are known for. Like Fit, you have to go pro series to get a full chromoly frame.
5
Kink
Always had Kink bikes and never had a problem with them!
I have a barrier too it the best bike ever, light, strong very good bikes. I love kink. Iv wreked many time still works perfect
Kink bikes are good quality bikes but are to expensive - morgangio66
Kink is the best bmx I had. It's so smooth and lightly. I just love it. I recommend kink for beginners.
6
Eastern
The Eastern Night prowler the best. I've wrecked like a million times and it still works like new. For $450 its probably the best intermediate bicycle out ther
The Boss is super light and durable. Their "wearable" parts like tires, tubes, etc suck but the major components like bars, cranks, fork and frame are quality made.
Awesome bike rides smooth when I bought mine I had minor problems. My handle bars were torqued pretty bad, the shop replaced them but they always slipped, I threw mine out and bought s&m medium light bars, bike crank was junk bolt kept falling out took forever but finally it doesn't want to come undone. Overall awesome bike I'd say the easterns are number 3, s&m 2, and fly in 1st. The frame is rock solid the welds are incredible in the easterns. I don't know why mongoose is ranked higher than eastern probably because they're a cheap bike from walmart, so many people have them. If you look at a mongoose the welds are so sloppy compared to an eastern, s&m, or a fly
Very good bike, my 2012 cobra lasted me 7 years years and is still pushing!
7
Mongoose
They are the original performance bicycles... Really light but still strong... You can perform any stunt you know, with less effort... I've ride hoffman, we the people, kink, fit, diamondback, sunday, stolen... Bla, bla, bla... Most brands... In ma opinion mongoose is the best... Go 4 it's worth every penny...
I had a mongoose! It's great! It's the nest bmx bike I ever had till now...

It was good for street and stunts and very durable frame and tyres.
They are terrible my friend used to have one and when he tryed to backflip it the rear wheel got a massive punch! Terrible bikes
1. The Mongoose runs smooth, with great designs, not too heavy to carry around. Really fast and has great qualities. Also great to doing those Far out Tricks that every one love to do. So on a scale of one to 10, you gotta give give this bike a 9.8, could have been a solid 10 but the bike is not the best bike out there it's the 3rd best. Haro is second 9.9, WE The People is the best with a solid! ) 10!
8
United
These bikes are definitely the best in my opinion, I have a colony sweet tooth and my friends has the united su2 2012. I would happily trade him my bike for his as his is amazing
United bikes are really light and strong. I have a united recruit rn18 and it has never failed me.
Legendary I'm getting the united rn2 for my birthday the grey one it looks well nice and has good reviews it also has small cranks united are SICK!
These bikes are amazing bikes! I have a United supreme 2018 and it is a great bike for getting into BMX or for pro's. Other BMX bikes are great but United are just the best in my opinion!
9
GT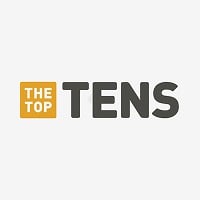 GT Bicycles designs and manufactures road, mountain, and BMX bicycles - originally in the United States, and now as a division of Canadian conglomerate, Dorel Industries, which also markets Cannondale, Schwinn, Mongoose, IronHorse, Dyno, and RoadMaster bicycle brands; all manufactured in Asia.
Durable, reliable, light weight. You are not bmx riding without one. New or old school the bike is tough. Some parts can be upgraded, small upgrades like brake pads and pedals and that's it as far as up grades. She'll take a licking and keep on ticking. The overall performance of the bike is tight work. Do not sleep on GT they have been around before a majority of these new companies. GT has been in the game for a minute which makes them a seasoned veteran in bmx bike performance.
Best bikes I've ever ridden so comfortable and wicked designed frames
I love these bikes so much, I've had 3 other companies but in My opinion GT is so great
Great reliable strong light get yourself a gt bike because of the quality and the strenght.
If you need a good reliable bmx this might be your choice and I know I got one.
Its really light like all the other bmxs but it haves it own style so its an overall great bike and also its upgradable and can be better than all the other bmxa
10
Verde
Amazing Bikes! But replace the factory given tires, they will pop easily on big jumps but do fine on curbs.
Verde is way better than we the people even dk is better but there is no way anything can ever beat Verde its just not possible Verde is the best there is and that is a fact and mark my words Verde will become the best in about a yeat
Getting the Verde Theory 2011 it is absolutely sick. It looks AWESOME. Would recommend to people around the world. They are right up there with We The People and Haro. Another great thing is they are light but extremely tough making them great for beginners and for the riders that are pro!
This is amazing fast light bmx! This bmx is a great starter bmx I and my 4 mates has got one! They might be a lot of money but it is very worth it and this bmx is good for manuals, wheelie. Foot jam, and a lot more. This is the best bmx I ridden in a long long time! I have got the verde eon this bmx is the best, I hope you like it!
The Contenders
11
Diamondback
I got the skin dog, best bike I've RIDDEN!
I have a diamond back they are so nice to ride and smooth over the ramps
When I got a Joker Diamondback and it is really good for on the street jumps and looks great.
I have a viper! Its really awesome, I've had it for 2 years now and it still works like brand new'! I LOVE IT!
12
DK
I'm totally for the DK... It rides smooth and is the best looking... I think this should be at least in the top threes.
- diemos97
I just bought my 4 year old son a new dk bike after he blew out the back tire (for the 2nd time) on his huffy from back brake skid stopping. I'll be real the bike is just a little big but he has already learned to start on his on with no assistance. Its no surprise because when I got on it I was shocked by how easy this bike was to handle. Very nice gearing and total set up
I Have a DK bike also it is the best bike I owned.. and I have owned close to 30 bikes.
I have a 2014 dk raven, its an entry level but it feels really solid and light, which just gives me hope that their higher end bikes are greater.. I'll upgrade to an x model when I'm ready if I don't get a fly complete or build my own custom with a BSD frame. but my dk is great for starting out, I rode a heavy mongoose (33lbs) and practiced tricks on it, and when I got my dk it was unbelievably light. no doubt the mongoose game me strength to maneuver my lighter bike better.. can't wait to start riding my dk again.. blew out the hub on the stock bike but I'm expecting danscomp delivery with a new back wheel this weekend.. I miss riding my dk.. probably gonna get hurt this weekend going all out catching up for missed time off my bike
13
Stolen
I have the fiction creature frame with stolen parts an I love it. My bike maybe weighs 22pounds on a bad day an has a short back end to help you spin better. Give them a 9/10
I have a stolen heist and they are very durable I have not broken one part off of it and she still rides amazing
I have a awesome new 2011 stolen wrap the bike is great rides great, and looks great I wouldn't want any other bike

Has nice cyclone forks, pivotal seat, stolen 25 tooth sprocket
It rides smoothly and very fast
I have one, it's the best, but I bought it just to wait for the moment when someone asked "What brand is your bike? " "Its "Stolen"" "WHAT! "
14
Mirraco
I have a Mirraco Ensin and it is the best BMX bike I have ever had it is so good at the skate park, it is the strongest BMX I have ever riddin and I think that this bike should be valued more
I have a mirraco mi6 its awesome and really tough they are also light and have wicked designs I think it should be way higher up like in top ten more people should vote for mirraco
I have a mirraco blink they are very good bikes. Light weight sick designs they ride awesome and are fairly priced I think mirraco is top 10. - wethepeople
I had a Mirraco bmx its great it should be in the top ten I had it for 2 years it tough me how to jump when I was 8 to 10 years old its very good for jumps and dirt and the skate park its light the frame was red the bars were silver I love it. I sold it but the I will always remember it because it was my first bmx and it was great
15
Hoffman
I have a 2010 scarab, it's the best bike in the area where I live, and everyone else agrees, it's way better than the haro's redlines, easterns, DKs, and WTP's. I love it.
My hoffman flash is amazing I say hoffman is the best hoffman does amazing jobs on all there bikes they should be in the 1 spot on the bike scale hoffman is the best bike brand they should be treated that way. Thank you hoffman keep it up (:
They are amazing my ontic el is way better than my friends $1000 sunday
They are also just really good bikes I enjoy mine and its definitely worth the money thanks for everything hoffman
I have the Hoffman Ontic il 2011 in green and it is lighter, stronger and easier to pop tricks on than my friends We the people crisis 2012. Yes Hoffman should easily be in top 5. We the people concentrate on looks like nice colored frames and stuff but really there quite heavy. Most of Hoffman bikes are really good looking as well.
16
Fly
Best innovated, technically sophisticated, and ridden by the best riders in the world. Their Spanish BB is far superior than Am BB, MID BB, and Euro BB. High quality full chromoly frames, bars, forks, and other components! High end and top of the class...
I have a 2015 proton, and all I can say is that it's a good bike for the price. For 2016 I think it will be a &quotrise&quot for fly. So much new stuff.
I have had Fly's for over 10 years and they never date and are always pumping out the best parts.
Have a neutron, just cause they are Spanish don't get the press they should
17
Sunday Funday
It's may be expense but it's the best and lightest
I love it because it's the best coolest and the lightest
They are quite light
Sunday funday are like the best bike you want to buy to a ride down the street when I rided my sunday funday a girl ask me out
18
Cult
Cult is guaranteed the best bike brand, though pricy their parts have not once failed me
Well known compay stong street and park team, there parts have been proven over and over again to be some of the best out.
Great bike brand! Its really light and sturdy! One of my favorites
I have a CULT bmx bikes... Really light, frame... Good work, though there handle bars seem to lack a bit, crank? Great cranks. Chains are awesome. Great bike really good quality, takes a hell of a beating. Just great for what you pay for.
19
Colony
Colony sweat tooths are an insane bmx I believe colony should be in the top 10
I have the colony Phantom Frame, it ride really low and its the only bike I've been able to complete a back flip on. I have had the frame for about a year now and I ride every day, and not yet have I had a problem with it ( The Frame
there is no reason that it doesn't get in the top five, I mean come on now... There hella sexy ( even when stock ) and its just the best bike you could ever get.. VOTE FOR COLONY BITCHES
I have the Colony Premise 2017. The whole bike is amazing and solid and so nice! I've never had any problems with it and its really light I love it! Colony is the best bmx brand ever!
I really like the 2012 colony descendant they are awesome bikes I think they deserve to be in the top ten and heaps of people have them at my school the 2012 range is pretty awesome.
20
Subrosa
Subrosa are the best bikes out there rite now. I love them. I been riding a subrosa for 1 year and is the best bike ever. Is strong, light. And they ride good.
Subrosa are sick they are the best bikes in the world. I have a novus 2012 and I've had no problems there super light and super strong. If you wanna be cool then you need a surbrosa. My mate has one


I have a 2015 subrosa Tiro (green and black) and bought it for 640$ it's the best intermediate level bike out the and no problems at all with the best quality parts. Remember if you don't ride a subrosa your not a bro.
Subrosa bikes rock just got the Arum been riding it for a week and it's the best bike I've ever ridden
21
Specialized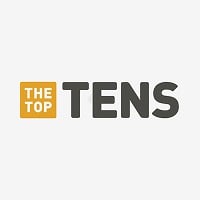 Specialized Bicycle Components, Inc., more commonly known simply as Specialized, is a major American brand of bicycles and related products.
You people that are saying Specialized bikes suck are idiots. Specialized has been one of the most dominant mountain bike companies in the world for decades, and it's historically very difficult for an elite mountain bike company to become an elite BMX company and vice versa. I was born in 1979 (36 now) and my first real mountain bike was a late 80's GT model, which I chose strictly based on GT's reputation in the BMX world. GT was not a big mountain bike company in the late 80's or early 90's, and they are one of the only examples of a company dominating both BMX and mountain bike markets. This is a rare situation. I took a chance on the GT mountain bike and obviously it was a good choice, and I owned 3 in a row.

Back in the late 80's and early 90's and up, the dominant mountain bike companies were Specialized, Cannonball, Giant, Marin, Trek, Gary Fisher, Kona, Yeti, Mongoose (before they went cheap), and only the very high-end GT mtb models. I was the first person to own a GT ...more
I have a specialized vegas and I have ridden it harder than any bike I've had, which includes GT, diamondback, giant, tony hawk, and mongoose. My specialized has had 0 problems, none what so ever. Mine is more on the heavy side because its not really meant for jumps and tricks, its more for off road racing. Its fast and built to last forever. I honestly don't know how mongoose is up so high, when you can buy a 50$ bike at WALMART that should say something.
I HAVE A FUSE 1 AND ITS A SICK BIKE REALLY TOUGH AND I WOULD RECOMMEND IT TO ANYONE - landontimmerman
It's 2016 as of writing this and after regular torture at the tracks, my 1999 Fatboy Vegas doesn't show any signs of dying... it's a mother@#$% TANK!
22
Odyssey
Best aftermarket bike parts there hubs are some of the best and I would recomend there cluch hubs to anyone and I have never broke any odyssey part
These bikes are hella tight! They also have great tires worth the money. They last a long time too
Great bike brand. Very nice and fly bikes. I would advise to get an odyssey.
They don make complete bikes or frames
23
Redline
Is this top ten bikes for showing off in a parking lot or on a ramp or is this about racing a BMX track and coming home with 1st place trophies and state ranked expert class racing? If we're talking BMX RACING, Redline has to be top 5 hands down! Cyclecraft, Supercross and maybe another name or two frames may be liked better by some. But when you're 6'6" tall and 245# of muscle (football/soccer/baseball all star player) Redline IS THE ONLY ANSWER! I've got a flight pro 3XL with a 22.4" top tube and I need every bit of that 22.4. Got back into BMX 3 years ago, got a GT Speed Series XXXL and the rear dropouts snapped when landing of a set of doubles at Sarasota BMX. The only other frame in that size range was Redline. So I purchased the 2015 FLiGHt PRO 3XL aluminum and WOW! Its geometry is awesome and this frame made the need for extra large stems, bars, seatpost etc GONE! Now I'm riding it and winning every heat I run. Gone are my 11" rise S&M bars because I only needed ...more
I have a redline they might be expensive but defiantly worth it I ride mine so much I don't think I ever want to get ride of it
I Evan have one and it is way better than the old crappy Walmart bike and to be Evan more cool by the romp kind of the redline but no way Walmart bikes are Evan welded together I mean come on I jumped a hip and the bars went back and the rim bent so I mean if u wanna get a real bmx get a redlin not a little peace of crap from Walmart
My 10 year old has a triple xxx Redline great bike and takes a beating. Awesome.
24
Forgotten
Best bike out I love my forgotten I have a forgotten victim have had not a problem with it great for jumping and really light it should definitely be ranked higher then 28
It is like the best bike you would ever ride and it is amazingly good
Forgotten bikes at the best out. There light weight and perfect for jumping doing tricks or racing bmx.
All other brands are crap
25
Free Agent
Free Agent BMX bike are the best, when you by one you will be amazed at how smooth it is and how many tricks I can do on it happy thanks giving present it warn. I am really surprise that not many people have this bike, by it now today?
Had this bike when I was younger and running bmx courses, its was amazing. Now that I am older and ride mountains, wish they made a bike for me. But I will make sure to purchase this bike for my son when its time for him to ride.
As a first time single mom of two boys, I'm thoroughly impressed with their new FA bikes. The quality for the price was surprising. Do they make one for moms?
I got the new 2013 very very light I can upgrade almost all the parts. I would really want bump this to the Top ten. And just saying this bike is pretty sexy
26
BSD Forever
When this brand first came to my attention it was mainly because I was Scottish and they are a Scottish bmx company so as a result they were quite popular among my group. It remained that way until I took a hiatus from bmx and having just come back it seems like they have made it to the worldwide front. Now if strength is the primary thing you look for then get a Sunday but in every other category BSD tops all. Unlike other brands the geometry of their frames is quite clearly directed towards adults. Few other brands makes frames with top tubes well over the 21" mark and standovers above 9" but that's standard for about half of the BSD range stopping your 6"+ self from looking extremely stupid on a bmx. Not only this their colourways are all insane but in a timeless ghetto/street way instead of packing in as many colours into a single component as possible.
Good frames however do not recomend the westcoaster, always breaks, slips, and disigages all the time however very good brand for there bars, frame and forks.
It's the best bmx brand ever and it should be at the top
Bsd the best bmx brand ever gods quality parts for a reasonable price
27
S&M
Best BMX Company, hands down. Full 4130 Chromoly Frames, Made in the USA, Lifetime Warranty. Did I say full 4130 Chromoly? Light, strong, best..best..best!
I have and s&m for a wile and it's pretty dam good and light weight the only probably with mine was the paint stared to chip off but other than that it's a good bike and should be number 1
I rode a HOLMES back in the early 90's, Best bike I had ridden by far. Glad to see S&M is still doing there thing! I'll be getting one for my son now
Not only do they great bikes themselves, they build great parts for most of the others listed here too
28
Black Eye
They look the sickest and are really light and cheap
I have a pisola 2011 and it is very light and gets you a lot of attention, as it is a very good looking bike. The only bad thing is the brakes are on the back tire and the seat is plastic.
Was my first nice bmx bike loved the thing!
Its a good bike
29
Shadow Conspiracy
Strong Parts that look good at the same time! I recommend Shadow parts to anyone!
I think that shadow has some of the lighest, strongest, parts out on the market for bmx today. Most of my setup on my own bike is shadow. I highly recommend their products.
I think they are good bmx bikes from Garret Reynolds
This has to be at least top 5 along with cult and colony
30
Norco
I have a 2011 norco volt and it's a light bike and very strong.I will never regret buying it.I think norco could make it to the top 5.
I have a norco volt I think it is epic I think it is very well equipped. I think haro and norco shouldswap places on the list because norco is very light and strong. They are very well styled. You get really nice rims with it. More people should buy this bike. This bike is sick yo! :-)
I ride a norco every day there fun they have awesome style and not a single problem
Great bikes light weight and very fun ti ride on! They are very good
31
Apollo
I have a apollo and they are really good but heavy the best thing about the are the breaks they are really sharp
They suck that all I have to say
Nobody cares who good the brakes are
My friend Liam has one I don't like it
32
Premium
They are the best bikes in the world I don't know why they ant it the top 10.
I think this is an awesome brand there better than gt
Premium bmxs are the bomb and are better than Haro and Mongoose because I got one and they ride sick and are light!
Premium bmx is amazing I got the solo plus its amazing
33
Academy
These bikes are so sick I didn't even know of the brand until I saw it on this list and if you've seen the bikes you wouldn't believe they were on the second page of this list just one month ago but these bikes are sick light and appear to be good. I ride a fit now but after seeing these bikes I want one for my next ACADEMY for the win!
This bike is so sick there is a 2014 addition the best bike brand ever please vote fore this bike
I had an Academy entrant 2016 and an Aspire 2016. they are really good quality and look amazing.
Best bike ever I love time to ride hard and stable best for dirt jumps. light and smooth in my opinion this is the bike you want
34
Animal
Good bike it ride smooth and sturdy with good handle bars fast the smallest spracket for rider in the trials
Animal good frames and bars won't break it ya
I like trains
35
Supercycle
Great bmx durable and nearly undestructable cheap price very lightweight and 2 great brakes with the steel body makes a perfect bmx go buy one now and if you don't well you suck at bmxs
36
Radio
Good make + reassuring bikes
Amazing brand I have a griffin 26 and it is such sooth and nice bike to ride!
Great bike best I have ever ridden so lite and smooth for jumping
They have great bikes and if I could get sponsored I would choose this brand
37
Ruption
Best bike ever you should all buy one if you don't its stupid and hows all of the other makes above this?! I have one of these breaks are great tyre tread and very smooth ride, I spent 1500 pounds on the bike that a last had and seriously my ruption is a lot better and it costs 240 pounds! I have the ruption friction so all of you guys ned to got one of these!
I got it and its really cool and light
This is a really cool bike my friend has one jake
I'm getting one for xmas they look very nice and got loads of speks it looks good I am really looking forward to riding it I have had a go on my mates and its very smooth to ride
38
KHE
I have a KHE bike and it only weighs 9.7kg, and I haven't had any problems with it. Should be top 10 at least.
I have a KHE Equilibrium. Off the shelf spec. I know of few people who have a better performing custom bike.

KHE should at least be in the top 10!
I have one and it will challenge you on hills well I'm from utah the whipped cream pancake so I go up hills a lot but very good brand
KHE Bikes are the lightest bikes around and not too expensive. Should at least be in the top ten
39
SE
It's a really good bike for cruising around and about with mates.
Good bike in all I like that it is super light. me and all my friends all ride se bikes.
I have a ripper and they are and always will be the dogs bollocks. Young or old you can always appreciate the amazing looks and ride experience.
40th are you serious s.e. is the pioneer of bmx I have been growing my 26 inch old man for 5 years he has never let me down I can ride wheelies with no effort all day and jump it and it takes a beating these guys are supposed to be number 1
40
Mafiabikes
It's a great bike, smooth and light for the price but few parts break easy
I'm getting another mafia it's a great bike but I would recommend the mafia madman it's really good and reliable
Very light, the tyres are durable as hell and the compelete bikes are very cheap.
Totally worth the money and could easily give United or Haro a run for their money
I think mafia are the best bmx bikes these days they are light but the tyres need repumped after a few months
41
VooDoo
I've got one for Christmas and it looks brilliant really nice colours.
Very nice to ride good for jumping
Voodoo are terrible there sprockets to big and there made badly etc also there really heavy
I got a voodoo Malice really good for jumps and tricks very light
42
GSport
I have a gsport birdcage rim laced up on a gsport ratchet hub and I love it
Best rims in the game right now
Great rims, super reliable
43
Blank
I have a blank vision it is very good! It is light so that makes it good for tricks!
It is the best bike I have ever had and I would recommend it over any other bike!
I've got blank Diablo and its incredible so light and such good designs
All the blank parts I've had are great, super strong, never had a problem with any of them
I have a blank media and its amazing
45
Next
Great riding. Very smooth. Fun at skate park. Rust proof kinda. Easy to do trick on. Light. Sturdy. Never had problems really until I let it out of my house for like 90 days. But it better than most bikes I know. Parts are amazing. MOST OF ALL COLOR IS VERY PRETTY! GET ONE! I recommend buying a next at a very trusted location that has very good items that always last and has the top brands for everything. Walmart!
They are terrible with a capital t
I don't even know how it got this high, it should be the last VERY LAST
I grew up riding one of these a great bike for learning how to ride
46
Framed
Great bikes from starters to pros! Very high quality with quality components at a fantastic price! I have the Defendant pro 22" and love it! Only $310.00
These bikes are amazing they are very light and easy to ride and are great for all tricks.
Best bike I've ever had. Real light and easy to ride. I recommend it.
Pretty good bike but brake is hard to push down I'm gonna take it off
47
HERO
Cool And Fast Old Fashioned Strong BMX...
THIS IS MADE BY India. I LIKE VERY MUCH
48
Profile Racing
Profile are the best hubs!
From someone that rides profile they will never brake it is sad that people are so under educated on BMX its sad that people think we the people is a good bike brand. You Could buy profile elite hubs for 550 you could buy 5 we the people bikes for that price. You want good solid REAL BMX parts go to https://www.profileracing.com
49
80 United Redbull
I have one of these bikes my self I ride it all the time love the brand and the bike shop we're I brought the bike from
50
Eclat
Eclat is the best company for parts! You can't find another brand A part like there's there parts are so strong and light! If stevie churchill is sponserd by them ya gotta know there good! Vote for eclat
Eclat is so sick!
Éclat is sweet, great brand! Super strong!
PSearch List