Top 10 Best BMX Bike Brands
The Top Ten
1
We the People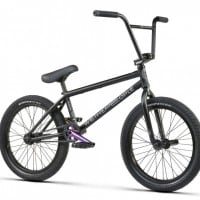 My mate has a we the people and they are immense. To me they are the best bike in the world and when ever me and my mate ride to school people always say that we the peoples are brilliant! You would be lucky to get one
My son rides a WTP CRYSIS. Because I raced motorcycles and he and I ride & race Mnt bikes, MX and he races BMX and ride parks, he knows a lot about testing and and bike setup and about getting something that "works" and not following the crowd and what they think is "sick" at the time. He tried more than half the bikes on this list. I personally have a Haro, and he really wanted a Fit, Sunday We The People or Haro in that order. After testing multiple times (the shops were probably getting sick of us. Laugh out loud) he kept coming back to the WTP. And I could tell that he was more comfortable and do tricks easier and better than on the other bikes.

So of course he would say that his WTP CRYSIS is the best. In fact Fit is Very popular in our area. Most if not all of those riders prefer my son's WTP over their Fit. I would say test as many bikes and see works best for YOU!
I had an old diamond back that weighed 39 pounds and got a we the people trust and it was the best thing ever. I rode everyday and didn't have to change the tube or tires for 7 months when the back tire wore out.
I also have tried my friend's bikes like a united, fit and mirraco but they all feel like they will fall apart but my We The People Trust is SOLID. Best bike company out there
Getting a 2013 Zodiac this summer, my friend has the 2012 version and is the best I've ever ridden, for almost $650 the bike is pretty spendy. But I don't care they're the best bikes out there! They're the lightest I've ever ridden and the most smooth, even hitting 30-35 ft. Doubles the bike still lands smoothly. I would definitely most recommend this bike to any of any skill! Go We the People!
2
Haro
I rode Haro in the 90's. They were great then, and great now. A very light, beatiful, and durable all around bike. It's a company that has been around for a few decades, and has continuously improved over the years. Even their entry level Annex is better than most mid levels from other brands. This is coming from someone that's rode for many years, and not some kid that just wants what his friends have. Not to take anything away from We The People or Fit, but Haro is definitely a step above. Radio, a subsidiary of We The People, should be in the top 7, their Valac is great. I own it too
I Had A 200.3 Haro It Silver and white rides amazing and has no problems. Some parts are rusted because my stupid brother left it out for a year in all harsh condition not caring about it until I agreed to fix it need some more cash to fix those rusted parts almost their but not yet. it's Light and when I go to the skate park usually people ask me to use it. I'll let them try it they usually like it a lot.
I have a Haro F1C I think its that on and I love it, I can't do tricks or anything but it's so smooth, strong and so so fast. Unfortunately I have to get a new bike because my brother is getting it :( Although I might not get a Haro I might get We The People for a change because they are supposed to be really good. I would recommend Haro to any one because they are really fantastic bikes. They are number 2 as well so that just goes to show how many people agree with me!
A Haro was my first BMX, I got a 300.1! My friend has a we the people zodiac and I don't know if its because he doesn't look after it or something but mine seems to be allot better than his. My other friend who is friends with both of us agrees mine is the better BMX. Any boy would be extremely lucky yo get one of these outstanding bikes.
3
Fit
Okay this list is all wrong, heres the top ten right here, 1 is fit or s&m, 2 is stranger/primo, 3 is odyssey, 4 is profile, 5 is wtp or eclat, 6 is flybikes, 7 is subrosa or shadow, 8 is eastern, 9 is stolen and 10 is haro... and all the way at the bottom of the list is mafiabikes because they are probably the worst bikes of all time and only people who know nothing about bmx own them
Fit bikes are really nice looking, and they ride smoother than butter. I swear on my life this should be the first bike on the list. I mean who's ever even seen a wethepeople bmx bike. You can by fit at sun&ski and maybe bike barn. Fit makes haro look like trash.(if this bike brand was a car it would definitely be a Lamborghini).
I ride a fit bike and it is really sweet. For the price point you can't get much better. For a complete bike it is very light and durable. As far as stock parts go, it is better than most.
I love the FIT look. Bit of classic mixed with new technology! The bike is light weight and agile. Everyone who has rode my FIT says it's a fast bike and easy to maneuver!
4
Mongoose
1. The Mongoose runs smooth, with great designs, not too heavy to carry around. Really fast and has great qualities. Also great to doing those Far out Tricks that every one love to do. So on a scale of one to 10, you gotta give give this bike a 9.8, could have been a solid 10 but the bike is not the best bike out there it's the 3rd best. Haro is second 9.9, WE The People is the best with a solid! ) 10!
If you can find it at Walmart, it's not a real goose. They make damn good bikes, you just gotta cough up the bucks for em. AND don't buy it at Walmart. I ride a 2011 ravage and it's solid. Had a 02 custom KO as a kid, no worries there either. Plus anything from the late 80's early 90's is going to be better quality than stuff you see today.
Rule of thumb for mongoose - if it's not old school or doesn't have a 3 piece crank, it's probably a Walmart bike and should just get a KENT sticker. Otherwise, these are the OG of the bmx realm
They are the original performance bicycles... Really light but still strong... You can perform any stunt you know, with less effort... I've ride hoffman, we the people, kink, fit, diamondback, sunday, stolen... Bla, bla, bla... Most brands... In ma opinion mongoose is the best... Go 4 it's worth every penny...
Everyone had a Mongoose in my neighborhood growing up. Mine was a silver chrome moly with steel moto mags. Most people had the plastic tuff-wheel rims. I still remember most of my friends bikes and their color combinations. The redlines, cooks brothers, and diamon backs were considered elite bikes of the time because tghey were lighter.. But Mongoose had their special forces bikes called the supergoose and team mongoose.
5
Sunday
I have rode lots of different bikes such as fit Sunday fly mongoose haro we the people blank and diamondback, I now ride the orange Sunday spark 2012 and I love it it's simply the best lightest fastest strongest and nicest bmx I have ever rode I get lots of compliments from my mates at school as well. If your getting a new bike GET A SUNDAY!
Sunday funday means just that. Go out with your bike on a beautiful sunday ride and have fun with the best bike out there. Producing tricks at your best with the best bmx bike out there. Sundays line of 20in bmx will have no problems giving you every thing you need to peak your performance. They can also take all you can give with its light durable frames.
I got the Aaron Ross pro and it is so good. They are all good quality bikes. Although they are kind of expensive but they are great for the price I would highly recommend these guys even though they don't make all the parts the all come with the odyssey pro parts package.
Sunday is EXTREMELY costly... But I do believe it has been proven that you get what you pay for. The only reason Sunday is in the number 10 position is because most people can't afford to, nor do they know anyone whom can, ride one. If you ride a Sunday pro you will never look back. And that my friend, is a fact!
6
Eastern
Awesome bike rides smooth when I bought mine I had minor problems. My handle bars were torqued pretty bad, the shop replaced them but they always slipped, I threw mine out and bought s&m medium light bars, bike crank was junk bolt kept falling out took forever but finally it doesn't want to come undone. Overall awesome bike I'd say the easterns are number 3, s&m 2, and fly in 1st. The frame is rock solid the welds are incredible in the easterns. I don't know why mongoose is ranked higher than eastern probably because they're a cheap bike from walmart, so many people have them. If you look at a mongoose the welds are so sloppy compared to an eastern, s&m, or a fly
I ride a Eastern nightwasp I love the way the bikes ride and overall in my opinion the cranks, frame and just everything about it works fantastic I'm the first of my friends to ride one they agree that its an amazing bike. So for those looking for a new bike I recommend a Eastern nightwasp and recommend this bike and brand to your friends and family. I highly think they'll never regret this bike
This bike is phenomenal in my opinion it's a strong smooth ride. Perfect for roads and trails. I think the Eastern should be ranked higher than the mongoose. I strongly recommend this bike over a lot of the other brands out there.
I've been riding for 12years I had my eastern nightwasp for 6 years only problem I had was my crank kept coming loose other than that it holds up! I'm 210 pounds and there's nothing I can't do on this bike handrails,bar spins off ledges, and whip around skate parks! I think they need to make this at least number 3 on the top 10 list!
7
Kink
I'm getting a kink curb 2012(purple) next week. But my cousin has got a gary young ex sunday bike and that's really good but I like kink better. I'm getting my customized.
Good all rounder bike and I think it should be 4th in this list.

I think all these bikes are brilliant and it doesn't matter which one you get.
These bikes are amazing! They last a really long time depending on what kind of kink you get and they are really good trick bikes (skateparks & dirt) plus there really good street bikes... I really recommend getting on of these bikes... I have the kink launch and it's absolutely amazing!
I love kink, the bike is light weight and they all look very good! I am getting the kink gap (black and gold) this week and can't wait to ride it! They are very strong a durable as well as being lightweight.
Have had my Kink SXTN ( Sean Sexton Signature) for over a year now and haven't had to do anything to it. What's been done was because I wanted to have it. Best BMX I have ever owned bar none. This will most likely be the last BMX I will ever buy for me to ride.
8
GT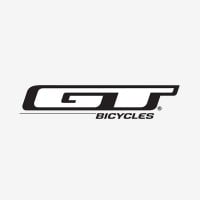 GT Bicycles designs and manufactures road, mountain, and BMX bicycles - originally in the United States, and now as a division of Canadian conglomerate, Dorel Industries, which also markets Cannondale, Schwinn, Mongoose, IronHorse, Dyno, and RoadMaster bicycle brands; all manufactured in Asia.
Durable, reliable, light weight. You are not bmx riding without one. New or old school the bike is tough. Some parts can be upgraded, small upgrades like brake pads and pedals and that's it as far as up grades. She'll take a licking and keep on ticking. The overall performance of the bike is tight work. Do not sleep on GT they have been around before a majority of these new companies. GT has been in the game for a minute which makes them a seasoned veteran in bmx bike performance.
Owned a GT bmx and literally when I left the store soon many problems. For instance right when I rode it outside of the store the brakes would not work and handle bars bent back so got it tuned. Next day came back because the brakes didn't work and the rear hub was making a weird noise (turned out it was defective) so returned it. What a HORRIBLE bike
I started off with a GT Mach One, and then moved up to a GT Pro Series. Awesome, awesome BMX bikes that were great for jumping and taking abuse. Between the two bikes I owned, I beat the crap out of them for over five years and never had any problems with either one.
I have got a gt bmx and it's very strong and light. I have had gt bikes for 5 years. It's only because it's cheaper getting a WTP, colony, academy, fit and Sunday. It's good to own a gt because you can upgrade the minor things when they get old. GT should be in second on the pole so vote more for GT!
9
Diamondback
They are amazing! I've got a Venom and it is fantastic! They are very strong and also quite light. Been using mine for 3 years now and there are no signs of wear or tear. I don't go down the skatepark on it anymore but I used to and it was perfect. Would say is much better than mongoose and I also recommend it for any beginner or intermediate. Eventually you will get better and will probably buy a WeThePeople or something but I seriously have no complaints about this BMX because they are perfect for everything, from going up town on it or doing tricks on, they are just brilliant. I love mine and am not getting rid of it anytime soon.
Same with me. I have had my diamondback for about 2 or 3 wish years now and it still works almost perfectly, there is a couple minor things that could be better like the sprocket is too easy to break since its aluminum but its lighter than steal and the whole bike is allot more lighter than other bikes I've ridden before. Not entirly the best bmx stunt bike but its fast and can get some really decent air. I would recommend this bike to allot of you. I started with a huffy when I was younger then I got a diamondback and that thing is epic. Been looking forward to a link bike but I can wait for now. The diamondback also has really good durability, I've crashed so many times on that thing trying to do stupid things, its got a couple scratches here and there but its still really good.
I got a Custom green and black Diamondback Grind PRO And it's. Perfect. It's not to light and not to heavy. Excellent for Grinding. (Ironically. ) If your at a Park, You'll be getting some airtime. I suggest you go old school and Get a diamkndback. They are Strong and Durable and Great for park OR Street.
I've had GT's, old school dyno's, haro's, older mongoose's, even an old hutch. But now I have a 2008 db nitrus and its awesome. I lightened it up a little with a colony pivotal seat and post, threw some s&m slam bars, and a micro gear set. The aluminum frameis light and the geometry is perfect for me. Best bike I've ever owned!
10
United
I don't usually post my opinion on blogs or whatever but, united by far is one of the most obsolete bmx bikes out there. I have rode United for three years and have never truly had a problem with the frame, bars, forks, etc. I highly recommend this brand. The bike itself is extremely light and durable. The bike hands down is 9/10 and I cannot fail to mention the attractive trans colors. -nerk_77
Best bike ever. I can ride it to school and on the way home I just do freestyle down the street. When I stacked it off a half pipe I thought it was busted but I got up and saw it and not one scratch. Highly recommend it to people that want a long lasting good bike that is light and perfect 100/10 love it united is the best EVER!
I got a sweet United 2014 suprieme United definitely knows how to SWAG up there bikes and they have very QuALITY bmx bikes to. The price is pretty good to for the material and good stuff it is made out of I LOVE mine it looks so SWAG. Great for if you want a good looking quality bike that will last you a while.
I have had a untited BMX for 2 years now and it's still has all of its original parts. It works just as good as the day I got it and it's taken some pretty heavy hits. If I was ever going to get a BMX to start off with or to build my skills with it would be a united bike.
The Contenders
11
Verde
This is amazing fast light bmx! This bmx is a great starter bmx I and my 4 mates has got one! They might be a lot of money but it is very worth it and this bmx is good for manuals, wheelie. Foot jam, and a lot more. This is the best bmx I ridden in a long long time! I have got the verde eon this bmx is the best, I hope you like it!
Getting the Verde Theory 2011 it is absolutely sick. It looks AWESOME. Would recommend to people around the world. They are right up there with We The People and Haro. Another great thing is they are light but extremely tough making them great for beginners and for the riders that are pro!
Just got two VERDE BMX bikes for our boys. One is a Prisim and the other is a Cadet. We looked at everything in from the $300-$700 each price range... very happy we decided on Verde! They are sturdy, well built bikes and our boys ride them everyday!
I've got a Verde Prism '12 model. Have only been riding it a few months and far better than previous bikes I've had such as: Diamondback, United. Also they are affordable so it's a good deal all round.
12
DK
I have a 2014 dk raven, its an entry level but it feels really solid and light, which just gives me hope that their higher end bikes are greater.. I'll upgrade to an x model when I'm ready if I don't get a fly complete or build my own custom with a BSD frame. but my dk is great for starting out, I rode a heavy mongoose (33lbs) and practiced tricks on it, and when I got my dk it was unbelievably light. no doubt the mongoose game me strength to maneuver my lighter bike better.. can't wait to start riding my dk again.. blew out the hub on the stock bike but I'm expecting danscomp delivery with a new back wheel this weekend.. I miss riding my dk.. probably gonna get hurt this weekend going all out catching up for missed time off my bike
I just bought my 4 year old son a new dk bike after he blew out the back tire (for the 2nd time) on his huffy from back brake skid stopping. I'll be real the bike is just a little big but he has already learned to start on his on with no assistance. Its no surprise because when I got on it I was shocked by how easy this bike was to handle. Very nice gearing and total set up
I have a DK Cynus signature bike by Jamie Bestwick. It's been 2 years and it is very good. I accidentally dropped it 20 feet, I was so worried that its fork will bend or the frame will have a crack. I was so shocked that it doesn't have any damage except paint scratches. DK should be at the Top 5.
I had 2 dk bmx bikes now and they really held up for me. They could take a beating and I would say nothing really ever went bad with them I just sold both of them and got a fit and made it all custom but the dk is a really good company.
13
Mirraco
Well I've got s mirraco velle it's black frame and red and mirraco should be in the top ten because mirraco is the best bike I've have ever ridden and I have ridden a lot of different bikes like fit, gt, wethpeople, just to name a few and they were alright but not as good as mirraco so put mirraco on the top ten a least because nothing bets mirraco GO MIRRACO!
Mirraco is a great reliable bmx company and all their bikes are priced extremely well. They are owned by trek so they have a great warranty and all the parts are great quality. You don't have to buy expensive bikes to have the best quality and intact, the cheaper bikes like the velle or the edit are the best in my opinion
I have the mirraCO Detroit.. Amazing bike, strong and light, great design and great price. There may be some problems but nothing big. Brakes run amazing and stop very well I recommend getting different stem if you do have this bike... Thank you
2012 MirraCo EDit. Ill admit, pretty crappy rims, could jut be the edit, otherwise, the most solid, durable, lightweight, good looking, and affordable bike. Where I live we have lots of different brands of bikes, in my opinion I would rate MirraCo 3rd in top ten.
Go go MirraCo
14
Hoffman
I have the Hoffman Ontic il 2011 in green and it is lighter, stronger and easier to pop tricks on than my friends We the people crisis 2012. Yes Hoffman should easily be in top 5. We the people concentrate on looks like nice colored frames and stuff but really there quite heavy. Most of Hoffman bikes are really good looking as well.
This thing is a real beast and if it breaks (which rarely happens), it will be back on the streets in no time. It is also hard to crash. I have an aves hoffman 2015 and it's the beast of beasts.
I have a purple Ontic and the paint job is just AWESOME, I haven't seen a better paint job on any other purple bike! It's really damn cool, and so is everything else on this bike
My hoffman flash is amazing I say hoffman is the best hoffman does amazing jobs on all there bikes they should be in the 1 spot on the bike scale hoffman is the best bike brand they should be treated that way. Thank you hoffman keep it up (:
15
Odyssey
These bikes are hella tight! They also have great tires worth the money. They last a long time too
Great bike brand. Very nice and fly bikes. I would advise to get an odyssey.
Just straight up the best. Amazing wheels
There the best full stop
16
Stolen
I've gotten 60% of my parts from this brand the new frames are good an rims and wheels are affordable and great quality would definitely compare them to shadow conspiracy on quality! Ride stolen!
I have seen some pretty sick stolen agent 16 and can't wait for someone to ask what brand my bike is so I can say its stolen and then see them flip! Laugh out loud! I can't wait to get one!
I have the fiction creature frame with stolen parts an I love it. My bike maybe weighs 22pounds on a bad day an has a short back end to help you spin better. Give them a 9/10
I have one, it's the best, but I bought it just to wait for the moment when someone asked "What brand is your bike? " "Its "Stolen"" "WHAT! "
17
Cult
I have a CULT bmx bikes... Really light, frame... Good work, though there handle bars seem to lack a bit, crank? Great cranks. Chains are awesome. Great bike really good quality, takes a hell of a beating. Just great for what you pay for.
Cult has one of the lightest to solid/strong ratios a bike could have besides the fact of a fit fits are lighter but brake easier I have the new cult control 2014 everybody loves it the only problem is that the paints chips on impact crashing which is expected. I would reccomend this bike too anyone and this bike diserves to be higheron list somewhere around 4th place in my opinion cult his in the top 5 and definitely better than mongoose
I've had my cult for two years and I am still impressed with what kinda beating I've given it and hell I have put it threw...
Mikey tyra gave me his old bike an you know he put it thru hell! Now I've had it for 8 months an I've rode it every day an not one issue
18
Subrosa
I have a 2015 subrosa Tiro (green and black) and bought it for 640$ it's the best intermediate level bike out the and no problems at all with the best quality parts. Remember if you don't ride a subrosa your not a bro.
I have a Stolen Ramos 2016, a Fit Series One 2021 and a Subrosa Salvidor 2021. In order from best to worst. 1) Subrosa 2) Stolen 3) Fit. The Subrosa is by far the highest Quality built bike. The stolen was the most expensive.
Subrosa are the best bikes out there rite now. I love them. I been riding a subrosa for 1 year and is the best bike ever. Is strong, light. And they ride good.
My first bmx was a subrosa. I will give credit to the dope style the bike offers. Very hardy.
19 Apollo
20
Specialized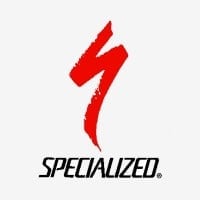 Specialized Bicycle Components, Inc., more commonly known simply as Specialized, is a major American brand of bicycles and related products.
I have a specialized vegas and I have ridden it harder than any bike I've had, which includes GT, diamondback, giant, tony hawk, and mongoose. My specialized has had 0 problems, none what so ever. Mine is more on the heavy side because its not really meant for jumps and tricks, its more for off road racing. Its fast and built to last forever. I honestly don't know how mongoose is up so high, when you can buy a 50$ bike at WALMART that should say something.
You people that are saying Specialized bikes suck are idiots. Specialized has been one of the most dominant mountain bike companies in the world for decades, and it's historically very difficult for an elite mountain bike company to become an elite BMX company and vice versa. I was born in 1979 (36 now) and my first real mountain bike was a late 80's GT model, which I chose strictly based on GT's reputation in the BMX world. GT was not a big mountain bike company in the late 80's or early 90's, and they are one of the only examples of a company dominating both BMX and mountain bike markets. This is a rare situation. I took a chance on the GT mountain bike and obviously it was a good choice, and I owned 3 in a row.

Back in the late 80's and early 90's and up, the dominant mountain bike companies were Specialized, Cannonball, Giant, Marin, Trek, Gary Fisher, Kona, Yeti, Mongoose (before they went cheap), and only the very high-end GT mtb models. I was the first person to own a GT ...more
It's 2016 as of writing this and after regular torture at the tracks, my 1999 Fatboy Vegas doesn't show any signs of dying... it's a TANK!
I have had the specialized p20 amateur since 2011 its been a great bike for me it takes a beating! I would definitely recommend it to anybody!
21
Redline
I'm super suprized redlines not in the top 10 but I realize this top 10 Is all about trick and freestyle bikes not pure raceing and I think a lot of the top bikes from the 70s,80s, and even early 90s just focus a lot on race bikes not as much on freestyle street bikes. We the people bikes are really popular and look nice and I see everykid on the block has got one or wants one.. Laugh out loud but fads fade so lets see if these brands last the test of time.. And will they still be around in 40 years? I don't know
Mongoose is a name that used to be great, now they are sellout junk! My son and I both have redline recons and they are the bestt bikes we have sat on! Great balance, feel and quality! I don't care about top 10, I know what I have! Thanks redline!
If this poll is based on RACING BMX, then Redline is the TOP of the line...period. This poll should be broken down into freestyle and racing to get an accurate account of the top ten.
They are innovators in the BMX world! People need give them a lot more credit if it wasnt for Redline the bike world would not be whait is today! They were the first to invent a lot of new technology... They have been building the best bikes in my opinion since 1970!
22
Fly
Bout to get a sion. I've cross checked all the specs on ALL the top brands of the high end bmx companies complete bikes. Cult, kink, subrosa, fit, wethepeople, stolen, DK, verde, Haro and redline. And flybikes specs on their complete bikes blow the others away. And let me tell you I have spent weeks cross referencing all the aftermarket parts. This isn't just some punk ass kid writing this. I'm a 42yr old punk ass dad writing this.
I have a 2015 proton, and all I can say is that it's a good bike for the price. For 2016 I think it will be a "rise" for fly. So much new stuff.
I have a fly electron, they are a awesome bike great price and can use it anywhere skatepark, trail, racing or just riding around town... great bike highly recommend!
I have had Fly's for over 10 years and they never date and are always pumping out the best parts.
23
Colony
I've never owned a Colony myself, never seen anyone with one, or heard anyone talking about the brand. I've had a 2009 Wethepeople Envy, 2008 Stolen Casino, 2007 Haro Backtrail X-01, 2007 Integral Bel Air, and just recently sold my 2012 KHE Maceto AD. The Wethepeople Envy was by far the most well-put-together, stable, and smoothest bike I've ever ridden, with no kinks, slips, or movements. I've always wanted a Colony. I have been doing daily research and watching videos, and I have finally decided to purchase the 2016 Colony Sweet Tooth Pro (Alex Hiam) signature model. It definitely has the best and lightest parts compared to any complete bike on Danscomp. I am stoked to order this next week! It should definitely be at least in the top 10, even without having any previous experience with the brand.
I've got a colony premise 2013 and it's THE BEST BIKE I'VE EVER RIDDEN. I love it! It's great on dirt, park or just riding around town. It's super light, good quality and it looks awesome! As for strength this bike has taken quite a beating already and seems to stand up to it really well. Go out and get one!
Super light and strong! I have the Gun Metal Minor! It's so balanced and stylish! I have a Haro f10 and the thing is so labor some. If you here a sound of a buzz saw coming your way you better get out of the way! The Colony is already taking the world by storm. Move over Verde, you have no chance!
I really like the 2012 colony descendant they are awesome bikes I think they deserve to be in the top ten and heaps of people have them at my school the 2012 range is pretty awesome.
24
KHE
I have a KHE Equilibrium. Off the shelf spec. I know of few people who have a better performing custom bike.

KHE should at least be in the top 10!
I have a KHE bike and it only weighs 9.7kg, and I haven't had any problems with it. Should be top 10 at least.
KHE Bikes are the lightest bikes around and not too expensive. Should at least be in the top ten
Why KHE is on 88 place? I have KHE Maceto Daniel Dhers and its amazing bike!
25
Southern Star
These things are the worst bikes out there. Don't buy one.
You can get these bikes from the tip shop for free there unreliable heavy and rust easy
PSearch List