Best Companies of All Time
The Top Ten
1
Apple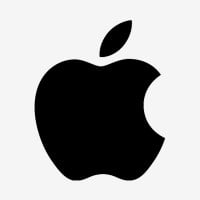 Apple Inc. is an American multinational technology company that specializes in consumer electronics, software and online services headquartered in Cupertino, California, United States. Apple is the largest technology company by revenue (totaling US $365.8 billion in 2021) and as of May 2022, and, as of June 2022, is the world's biggest company by market capitalization, the fourth-largest personal computer vendor by unit sales and second-largest mobile phone manufacturer. It is one of the Big Five American information technology companies, alongside Alphabet, Amazon, Meta, and Microsoft. ...read more.
Apple is the best. They pioneered a lot of things that are now standards.
Take iPods. Apple didn't invent music players (at least I don't think so), but they made them really popular.
Or iPhones. The latest phones before the iPhone were BlackBerrys and Nokias, which are pretty outdated these days (sorry fans).
When Apple released the iPhone, people were buying it. It was so popular that everyone else starting making phones similar to Apple's. Without modern phones, we wouldn't have a lot of stuff, like mobile VPN services.

Fun fact: Apple made their first computer around 10 years before Microsoft made their first computer (if you count LisaOS).
They have high revenue this year and profit then the above companies. They invented iPods (mp3 players) sell the most amount of songs per year, have awesome computers and professional software for affordable prices. They've even passed walmart as the company with the most profit this year. They also invent the tablet field and helped create computers where they are today. Without macs, PCs would be half as slow and run on even worse software. The others that post the above say "richest companies in the world" are misleading because Microsoft is now getting smaller and decaying and Facebook and other companies are slowing taking over the internet.
Apple is always on the leading edge of technology. They don't follow trends like Samsung, they create awesome products which become the trend. Others then emulate their ideas and "try" to improve upon them. There is a reason Apple currently has the largest market cap in the world. I believe the markets have answered the question of who is number one for us!
In my opinion, this company makes amazing products, but I dislike how overpriced they are, and Tim Cook, the current CEO, is very greedy and wants every buck from people.
2
Google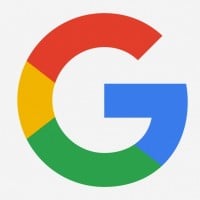 Google is an American multinational technology company specializing in Internet-related services and products. These include online advertising technologies, search, cloud computing, and software.
Really creative, innovative and open source. They took their business and work style to another level.
Google is like Disney of animated movies yet.
I think Google should be the no.1 on this list.
If you ever need anything just "Google it"!
3
Microsoft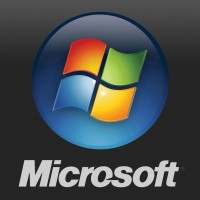 Microsoft Corporation is an American multinational technology company headquartered in Redmond, Washington, that develops, manufactures, licenses, supports and sells computer software, consumer electronics and personal computers and services.
There is no computer ever to have possess that has not a Microsoft Operating System on it, basically Windows. Just snaps proper all the time, the rival Apple has no such luck here though the reason remains an enigma.
From Windows 95 to Windows 10 - just like them all.
Has the best computers. I had a MacBook Pro and it lagged and messed up. A bad PC. I got a windows 10 when I was 12 and it was perfect for a pc. My aunt works for Microsoft in Irvine, CA and she gave me an xbox one. Xbox is good.
They made PC, Zune and not to forget the best console of all-time, the Xbox 360... too bad Nintendo and Sony will never get close to what the greatest company of all-time achieved.
They invented the HoloLens which if I say what it is, you won't believe me but let's just say it will help the company finally surpass Apple.
4
Coca-Cola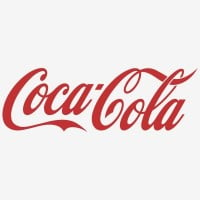 Coca-Cola is a carbonated soft drink. It is produced by The Coca-Cola Company of Atlanta, Georgia, and is often referred to simply as Coke.
People seem to forget that Coca-Cola is the reason why we have the classic Santa Claus image with the plump, jolly old man with the big white beard. There are few brands that have had such a huge cultural impact the way coca-cola has.
I'd have to say, sitting on the couch with an iPod or iPad wouldn't be the same without a coke.
Everywhere, every country, there's Coca-Cola.
Best company beverage company in the world.
5
Samsung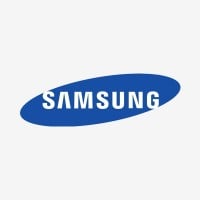 The Samsung Group (or simply Samsung, stylized as SAMSUNG) is a South Korean multinational manufacturing conglomerate headquartered in Samsung Town, Seoul, South Korea. It comprises numerous affiliated businesses, most of them united under the Samsung brand, and is the largest South Korean chaebol (business conglomerate). As of 2020, Samsung has the 8th highest global brand value. ...read more.
The best. A whole lot better than other electronics companies
6
Sony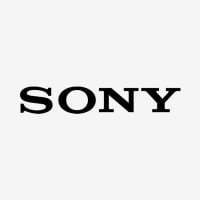 Sony Group Corporation, commonly known as Sony and stylized as SONY, is a Japanese multinational conglomerate corporation headquartered in Kōnan, Minato, Tokyo, Japan. ...read more.
Best televisions, decent phones, decent gaming consoles, decent laptops.
Class and quality so I am well pleased with my Sony stuff.
7
Disney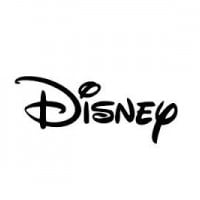 The Walt Disney Company, commonly known as Disney, is an American diversified multinational mass media and entertainment conglomerate headquartered at the Walt Disney Studios in Burbank, California.
C'mon! This should be in the top three! They have Pixar, Marvel, Star Wars, Fox, Disney+, Disney World, Disneyland, Aulani beach resort, Disney Cruise, Shop Disney, Disney Shop, Disney travel, Disney Paris, Tokyo Disney, Hong Kong Disney, and Shanghai Disney. Anything else Disney need.
Some of their stuff is so overpriced and it's truly ridiculous! Most of the children's movies and shows are very loved so Disney deserves some respect for that!
Such an amazing company. Walt Disney is so interesting, and this company is a good role model for all comoanies
If you look closely you can find three sixes making up 666.
8
Nintendo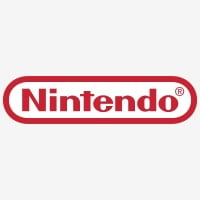 Nintendo Co., Ltd. is a Japanese multinational consumer electronics and software company headquartered in Kyoto, Japan.

Nintendo was founded in 1889 as Nintendo Karuta by craftsman Fusajiro Yamauchi and originally produced handmade hanafuda playing cards. After venturing into various lines of business during the 1960s and acquiring a legal status as a public company, Nintendo distributed its first console, the Color TV-Game, in 1977. It gained international recognition with the release of Donkey Kong in 1981 and the Nintendo Entertainment System and Super Mario Bros. in 1985. ...read more.
Nintendo is awesome. Great video games like Super Mario Bros, The Legend Of Zelda, Metroid, Kirby, Star Fox, Pokemon, Fire Emblem, Animal Crossing, Super Smash Bros and a lot more. They all have great plots and characters that are very memorable. Don't forget some of the awesome Nintendo music. Once you hear it, it'll stay in your head.
Saved the entire gaming industry and has made more absolutely incredible video games than any other company. They've brought everyone around the world so many fond memories and joy and are absolutely one of the best companies of all time!
Higher. With so many classics Nintendo has made the should be higher than 5. I mean, they were one of the first video game companies.
So proud to see that Nintendo came this far, from dirt to 6th place on a mediocre top tens website!
9
Amazon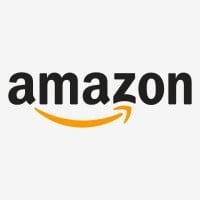 Amazon.com, commonly known as Amazon, is an American electronic commerce and cloud computing company that was founded on July 5, 1994, by Jeff Bezos and is based in Seattle, Washington.
Number 34, come on people, Amazon is awesome! They give you exactly what you want for a cheaper price than other stores. It's also like eBay where you can sell your own stuff on there. They're also nice to the employees, paying their warehouse workers $12 an hour, which is much better than other companies. I'm looking at you Walmart!
This should be number 1! 1. It's better than Google, Apple, Coca Cola, Microsoft, McDonald's, Dell, and you'll get what I mean. 2. It made more things than apple.
This should be waaay higher. While all of these companies make stuff, Amazon sells it AND makes their own stuff.
A revolutionary idea and amazing changes it bought to our lives.
10
Marvel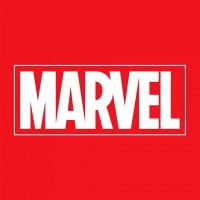 One word best
The Contenders
11
Ford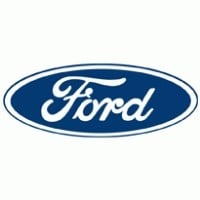 The Ford Motor Company is an American multinational automaker headquartered in Dearborn, Michigan, a suburb of Detroit.
A whole era was named after it! Meaning one of a certain type of production procedure...
It waas best vehicle company in the world! Making car much better!
It's hiding three sixes.
12
The Lego Group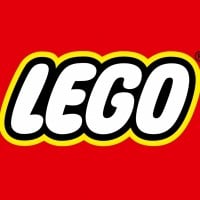 Seriously who can put down Lego! They come out with the best toys and my boys would most definitely agree cause its on every years Christmas and birthday lists!
Lego is hard not to like! And although I wouldn't say it's the best, it IS much better than Sony, Microsoft, and Apple!
Of course! I am an avid LEGO collector and have over 15 000 dollars of LEGO. And the money is worth it!
I love legos! Especially Lego Ninjago, the best! I think this should be in the top ten actually.
13
Toyota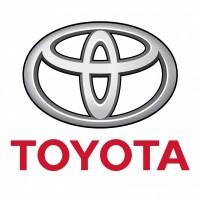 Toyota is a Japanese car manufacturer, located in Toyota, Japan. Some of their most notable cars include the Prius, Corolla, and Highlander.
With reliability and safety as their priority, they may not spend many resources on automotive development, but you are always guaranteed a long lasting, adaptable vehicle.
14
Dell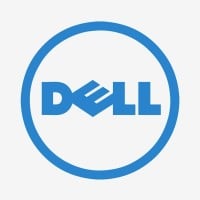 Dell Inc. is an American privately owned multinational computer technology company based in Round Rock, Texas, United States, that develops, sells, repairs, and supports computers and related products and services.
15
20th Century Fox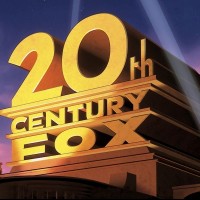 20th Century Studios is an American film studio which is a subsidiary of The Walt Disney Studios, a division of The Walt Disney Company. The studio is located in Los Angeles and was formerly known as 20th Century Fox before Disney bought Fox on March 20th, 2019.
16
Lucasfilm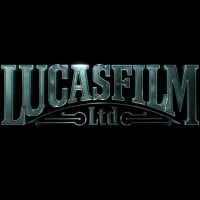 Is very good the Lucasfilm they are Star Wars!
17
Sega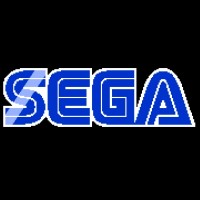 Sega Games Co., Ltd., originally short for Service Games and officially styled as SEGA, is a Japanese multinational video game developer and publisher headquartered in Tokyo, Japan, with multiple offices around the world.
In my opinion, Sega is Nintendo done right.
18
HP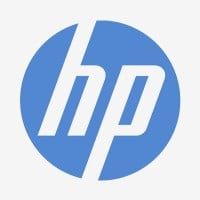 The Hewlett-Packard Company was an American multinational information technology company headquartered in Palo Alto, California.
Computing on the Go
19
Nerf
The company of great guns with no safety equipment needed.
20
Mojang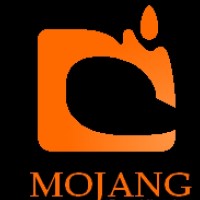 Mojang AB is a Swedish video game developer founded in May 2009 under the name Mojang Specifications by game programmer Markus Persson, best known for creating the popular independent game Minecraft, a sandbox game.
It brought back retro graphics, it teached people that gameplay is better than graphics.
21
AT&T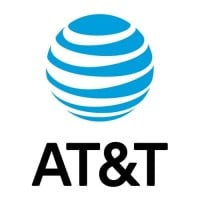 AT&T is an American telecommunications company that provides a broad array of services including mobile telephony, broadband, and television services. Founded in 1885, AT&T has grown to be one of the largest telecommunications companies in the world. The company focuses on delivering reliable, high-quality communication services to both consumers and businesses. AT&T aims to be a leader in technology and communications, continually innovating to meet the demands of an increasingly connected world.
22
IBM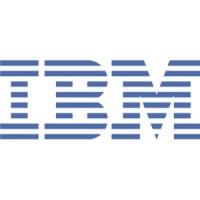 Best technology company in US history. The US government just would not stop trying to destroy it until they almost have. Yet they depend on it daily to manage the country.
23
BMW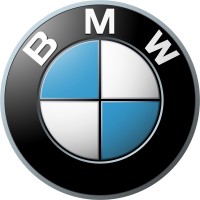 BMW (Bayerische Motoren Werke in German, or Bavarian Motor Works in English) is a German multinational company which currently produces luxury automobiles and motorcycles, and also produced aircraft engines until 1945.
Many have disliked them as of recent due to their habit to change often, but that speaks volumes to their view on innovation. They always produce exciting cars, although they may not be in the top of their class, the popularity of this company speaks for itself. Everyone knows what a BMW is.
This company has created one of the most secure, efficient and sporty cars, planes and all sorts of great transport in the world.
If you can't buy a Mercedes...go for a BMW
24
Walmart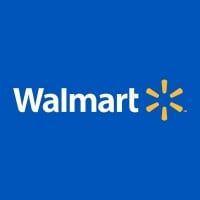 Truly an amazing company! Their backstory is amazing. They donate so much to charity, and provide jobs for millions of people worldwide. Sam Walton is a genius, and the rest of the Walton family does so much for our country. If you look into Wal-Mart more. You'll realize how amazing it really is!
I will work there soon!
25
DC Comics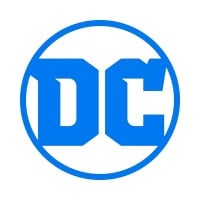 DC Comics, Inc. is an American comic book publisher. It is the publishing unit of DC Entertainment, a subsidiary of Warner Bros. DC Comics is one of the largest and oldest American comic book companies.
PSearch List