Best Companies of All Time
The Top Ten
Apple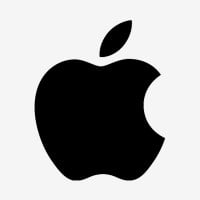 Apple Inc. is an American multinational technology company headquartered in Cupertino, California, that designs, develops, and sells consumer electronics, computer software, and online services.
The best and they serve their customers correctly and awesomely
The greatest company of all time, the iMac is a great product because it is faster than most computers.
I like my iPad but the rest of their stuff doesn't seem worth it to me
Apple da bomb! Love airpods pro and the affordable iphone XR! Mac is great for editing videos and doing photoshop too!
Google

Google is an American multinational technology company specializing in Internet-related services and products. These include online advertising technologies, search, cloud computing, and software.
Really creative, innovative and open source. They took their business and work style to another level.
biggest search engine EVER!
One of the only decent, search engines
Sick and tired of their non-stop ads popping up.
Microsoft

Microsoft Corporation is an American multinational technology company headquartered in Redmond, Washington, that develops, manufactures, licenses, supports and sells computer software, consumer electronics and personal computers and services.
I use something Microsoft like at least every 5 hours weather its gaming on xbox browsing on Microsoft edge or using my computer I'm always using it for something
Has the best computers. I had a MacBook Pro and it lagged and messed up. A bad PC. I got a windows 10 when I was 12 and it was perfect for a pc. My aunt works for Microsoft in Irvine, CA and she gave me a xbox one s. Xbox is good
They made PC, Zune and not to forget the best console of all-time, the Xbox 360... too bad Nintendo and Sony will never get close to what the greatest company of all-time achieved.
They are Creators of the Modern Computers. Google runs on Computers, Microsoft should be #1.
Coca-Cola

Coca-Cola is a carbonated soft drink. It is produced by The Coca-Cola Company of Atlanta, Georgia, and is often referred to simply as Coke.
every where, every country, theres coca cola
Id have to say, sitting on the couch with an iPod or iPad wouldn't be the same without a coke
Good movie watching soda!
Best soda eva
Nintendo

Nintendo Co., Ltd. is a Japanese multinational consumer electronics and software company headquartered in Kyoto, Japan.
Higher. With so many classics Nintendo has made the should be higher than 5. I mean, they were one of the first video game companies.
Saved the entire gaming industry and has made more absolutely incredible video games than any other company. They've brought everyone around the world so many fond memories and joy and are absolutely one of the best companies of all time!
Nintendo saved the video game industry the best video game company ever kicked ass in 3 generations brought games to a step forward created by a clever man and is very technological
Nintendo is awesome. Great video games like Super Mario Bros, The Legend Of Zelda, Metroid, Kirby, Star Fox, Pokemon, Fire Emblem, Animal Crossing, Super Smash Bros and a lot more. They all have great plots and characters that are very memorable. Don't forget some of the awesome Nintendo music. Once you hear it, it'll stay in your head.
Disney

The Walt Disney Company, commonly known as Disney, is an American diversified multinational mass media and entertainment conglomerate headquartered at the Walt Disney Studios in Burbank, California.
I personally love disney but if I was criticall sometimes it takes a while
C'mon! This should be in the top three! They have Pixar, Marvel, Star Wars, Fox, Disney+, Disney World, Disneyland, Aulani beach resort, Disney Cruise, Shop Disney, Disney Shop, Disney travel, Disney Paris, Tokyo Disney, Hong Kong Disney, and Shanghai Disney. Anything else Disney need.
What used to be the best company of all time turned into the worst decision maker of all time. Take 2016, I can conclude that as the worst year in Disney history. Finding Dory and Moana were the only good things that happened that year, Out of many, Walt Disney Animation Studios released Zootopia which was Disney's worst movie since Home on the Range, Disney was starting to get on my nerves, and they cancelled Disney Infinity for no reason. Disney is ready to die!
Some of their stuff is so overpriced its truly ridiculous! Most of the children's movies and shows are very loved so Disney deserves some respect for that!
Sony

Sony Corporation, commonly referred to as Sony, is a Japanese multinational conglomerate corporation headquartered in Kōnan Minato, Tokyo, Japan.
Best televisions, decent phones, decent gaming consoles, decent laptops.
We believe for its quality
Best TVs, phones, CAMERAS, headphones, laptops, mp3 players, consoles, monitors, smartwatches and the list goes on...
Much better than Apple, but it still has hella expensive products :(
Made my ps4
Ford

The Ford Motor Company is an American multinational automaker headquartered in Dearborn, Michigan, a suburb of Detroit.
A whole era was named after it! Meaning one of a certain type of production procedure...
It changed the world like no other
It waas best vehicle company in the world! Making car much better!
Marvel

Owned by Disney@
One word best
Amazon

Amazon.com, commonly known as Amazon, is an American electronic commerce and cloud computing company that was founded on July 5, 1994, by Jeff Bezos and is based in Seattle, Washington.
Number 34, come on people, Amazon is awesome! They give you exactly what you want for a cheaper price than other stores. It's also like eBay where you can sell your own stuff on there. They're also nice to the employees, paying their warehouse workers $12 an hour, which is much better than other companies. I'm looking at you Walmart!
This should be waaay higher. While all of these companies make stuff, Amazon sells it AND makes their own stuff.
Best e-commerce website in the world
This should be number 1! 1. It's better than google, apple, coca cola, Microsoft, McDonald's, Dell, and..youi get what I mean. 2. It made more things than apple.
The Newcomers
? Sauber Motorsport
?
A&W Restaurants

The Contenders
Samsung

Samsung is a South Korean multinational conglomerate company headquartered in Samsung Town, Seoul. Its primary products are apparel, chemicals, consumer electronics, electronic components, medical equipment, semiconductors, ships, telecommunications equipment.
The best. A whole lot better than other electronics companies
Samsung can be found anywhere and the prices are reasonable
Amazing products.
it's the best
Toyota

Toyota is a Japanese car manufacturer, located in Toyota, Japan. Some of their most notable cars include the Prius, Corolla, and Highlander.
Lucasfilm

The Lego Group

Seriously who can put down Lego! They come out with the best toys and my boys would most definitely agree cause its on every years Christmas and birthday lists!
Lego is hard not to like! And although I wouldn't say it's the best, it IS much better than Sony, Microsoft, and Apple!
Yes, because they actually to an extent care about their customers. They are high quality and definitely worth supporting. - neehawgamer
I love legos! Especially Lego Ninjago, the best! I think this should be in the top ten actually.
Dell

Dell Inc. is an American privately owned multinational computer technology company based in Round Rock, Texas, United States, that develops, sells, repairs, and supports computers and related products and services.
Wallah hajjis
DC Comics

DC Comics, Inc. is an American comic book publisher. It is the publishing unit of DC Entertainment, a subsidiary of Warner Bros. DC Comics is one of the largest and oldest American comic book companies.
One of the best companies ever
Owned by Time Warner Cable
HP

The Hewlett-Packard Company was an American multinational information technology company headquartered in Palo Alto, California.
My chromebook is this brand!
Sega

Sega Games Co., Ltd., originally short for Service Games and officially styled as SEGA, is a Japanese multinational video game developer and publisher headquartered in Tokyo, Japan, with multiple offices around the world.
CD Projekt RED

20th Century Fox

Corsair
Rockstar Games

Rockstar Games, Inc. is a multinational video game developer and publisher best known for their Grand Theft Auto, Red Dead, Midnight Club, Max Payne, Bully, and Manhunt games.
McDonald's

McDonald's is an American fast food company, founded in 1940 as a restaurant operated by Richard and Maurice McDonald, in San Bernardino, California, United States. They rechristened their business as a hamburger stand. The first time a McDonald's franchise used the Golden Arches logo was in 1953 at ...read more.
Easy dubs this place is so good it makes me get chills running down my back I love it
Yes, I love McDonald's
Good fries
BMW

BMW (Bayerische Motoren Werke in German, or Bavarian Motor Works in English) is a German multinational company which currently produces luxury automobiles and motorcycles, and also produced aircraft engines until 1945.
This company has created one of the most secure, efficient and sporty cars, planes and all sorts of great transport in the world.
AT&T

PSearch List