Home Free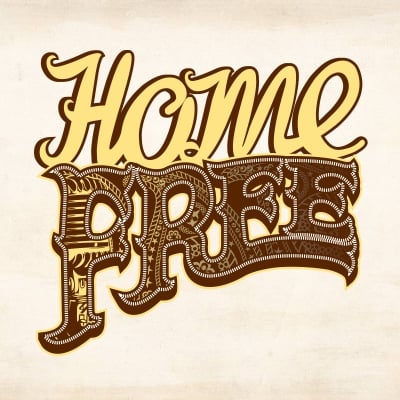 Uploaded by zxm
Info
Home Free is an American a cappella group of five vocalists, Austin Brown, Rob Lundquist, Adam Rupp, Tim Foust, and Adam Chance.
Comments
Top
Popular
Newest
Each member of Home Free are unbelievable skilled. Together they are an amazing firework of talent. Phenomenal musicians. Listening to them without seeing them makes it hard to comprehend that they're making music without instruments but they are! They always come up with something new and they are getting better and better.
Home Free, the quintessential epitome of acappella country music -- could it be because they are the one and only such group? I don't believe that reasoning. Why? Because their talents are so varied, so multi-tasked, so pleasing to the domestic and international music consumer. Tim Foust, a 5-octave bass man, with a keen perception for humor; Rob Lundquist, movie enthusiast, smooth, liquid tenor, with story-telling facial expressions; Austin Brown, the southern gentleman with fishing in his blood, who trills the high Cs to eagle's nest altitudes without a single shrill note; Adam Chance, baritone/bass, incomparable harmonizer, and cutest nerd; and the other Adam, Adam Rupp, one of the founders of Home Free, and the most amazingly talented beat boxer there is, round out an entertainment revue of great covers and original music, dance moves, humor, story telling and fun audience interaction. They are the full package!
Home Free is such an amazing group. Their music really touches your soul. You listen to them once and your hooked. They put on the best live concerts, you actually "feel" the bass. It's amazing. Seeing Home Free in concert once will leaving you addicted to their music and wanting to see them again and again.
I have been to many shows but these guys have something magical and when they step on stage, the audience is transformed into this happiness and enjoyment. The videos can be watched thousands of times and they still will make me laugh and smile
Each of Home Free's musicians could amaze by themselves, but their interwoven harmonies and changing leads are fascinating and entertaining. "...rhythm and rhyme and harmony" in fascinating combination.
Five vocalists who do it all. Check out their cover of Ed Sheeran's Castle On The Hill" and try to imagine if you took any one of them away. It wouldn't be the same. They should be #1!
This amazing group of guys, there us nothing like them. They are an Acapella group, you would never believe they play no instruments. They are so funny and include the audience in there mix of things. More like everyone is a friend. Amazing, talented. I can go on and on, but see others are saying exactly what I am saying...love these guys.
All vocal awesomeness! Solid fantastic harmonies and the #1 beat boxer make these guys the best. Their new album Timeless is a must have.
All it takes is a few moments and you will be wanting to hear more. This group of guys are amazing!
They harmonization is phenomenal. No instruments, their voices shine!
They are absolutely Amazing! Their vocals and harmonies are the best I've ever heard!
They are so amazing. There harmony is perfect, and they are not bad to look at either.
Once you hear them you can't turn away. They are 5 amazingly talented men!
Five extremely talented young men.
Four amazing voices plus a beat boxer that is number one.
One hearing and you are hooked, 5 amazing talented men.
I love their Harmony and they are just plain awesome!
These guys are the next big thing in country music.
There's no other band out there like them!
My absolute favorite every day!
Would love to see them in person!
These guys are very creative the Music I wonderful and all accapella and if they have a concert then they have fun with the public also
My teenage nephew introduced me to this group a year ago and I have loved them ever since. Great group with famastic voices.
Home Free definitely has 4 of the greatest vocalists in this a cappella group.. they all stand out beautifully as well as their harmonies with the best beatboxer rounding out their sound!
I love a capella music and the guys are the best thing I've ever heard
Related Lists

Best Free Kick Takers in Football (Soccer)
Most Favorite Free! Pairings

Top 10 Free Kick Takers of 2013
Top Ten Free Translation Tools