Breaking Benjamin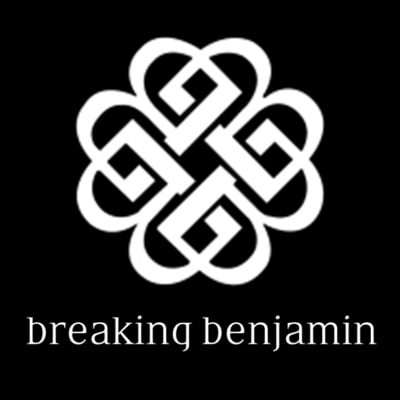 Uploaded by BKAllmighty
Info
Breaking Benjamin is a American post-grunge/alternative metal band formed in 1998. The bands members all changed in the time between 2010 to 2014, with the exception of Ben Burnley (Vocals). The Ex-Members included Chad Szeliga (Drums), Aaron Fink (Guitar) and Mark Klepaspi (Bass). ...
read more
.
Comments
Top
Popular
Newest
The best band in this genre according to me... Ben has the amazing voice in the world they are through all my bad times.. Whenever I feel depressed I feel to their song.. All of their are best but here are my favorite 20 songs.

1. Give me sign
2. Without you
3. Breath
4. The diary of jane
5. Evil angel
6. You
7. So cold
8. Blow me away
9. Unknown soldier
10. Firefly
11. Polyamorous
12. Skin
13. Medicate
14. Sooner or later
15. I will not bow
16. Had enough
17. Dear agony
18. Lights out
19. Follow
20. Until the end.
The reason a great Alternative band brings havoc is simply voice work. Ben in this respect is a truly extremely underestimated person. His energetic voice work can change everything in every metal / heavy metal / rock piece you've heard, ever. Breaking Benjamin won't be anything without this badass voice.

Of course their instrumentalists do their great part. The new line up also has a great drummer and the guitars if anything have improved a lot.
My all-time favorite band. Well not quite Alternative Metal, they are still an excellent alternative hard-rock band. I have never came across a band like this, I mean, another one of my favorite bands is Metallica, and I have never come across a Metallica song that I haven't liked. But, I have never, ever came across a Breaking Benjamin song that I haven't LOVED!
Breaking Benjamin is the best band and I've been listening to them for years and honestly their lyrics beats every single crap bands like system of a down, linkin park.nothing can't beat the riffs with the heavy distortion and soft rhythm with Ben's amazing prs like the song 'evil angel'. I hope they'll be back before 2014 with some heavy riffs that beats the crap out of all the sucking bands
Breaking Benjamin is the band that made me love Rock and Metal music. A friend of mine introduced me to them a few years ago and the moment I listened to them I thought where I had been all the time. Since I've known them I have liked all of their songs, especially "What Lies Beneath" because of that awesome intro guitar tone. In fact all of their songs are no. 1
This band is awesome. My all time favourite Alternative Band. Songs like Diary Of Jane, Give Me A Sign, I Will Not Bow, Without You, Crawl, Dance with the Devil are very catchy & with awesome lyrics & music style. Benjamin Burnley's voice is also so much beautiful & he has a wonderful vocalist & know vocal works & vocal art deeply.
Breaking Benjamin is my first and favourite metal band and every shout of breaking benjamin's songs makes me as I am on a blast and the lyrics of their songs is better than all song I think... Just love this band.
We just love Breaking Benjamin. The most memorable songs ever, which you sing and listen all day long, Bens voice is amazing, they have inspired me so much, so I also become a guitarist. Every song and chord is perfect!
This specific group is one of the best music groups I have ever known.
The music they write always gets me going and it can really relate to life. I wonder how I have not heard of this talented group since they were formed. This band is one of the few influences I had to learn guitar.
Breaking Benjamin is the only reason why I like alternative metal.
Wish I got to meet them.
Benjamin Burnley I wish I could see you up in the music industry, its been so long since your last song released and I'm glade you retained the rights to Breaking Benjamin but I wish I could see you back out in the music industry I miss you
I never heard anything about breaking benjamin until the saw on top ten list. Now breaking benjamin is my favourite band. But I'm still PRETENDING like I don't know anything about it. Cause I don't want to share this awesome special band.
These guys are perfection in alternative metal. Their songs are meaningful, powerful and on point. There are few bands who can merge the heavy metal with the melodic aspect in such an awesome way as these guys. These guys are second to one other in 'metal' in my opinion, first being Demon Hunter, but when it comes to alternative metal, second to none.
Seriously, people. I listen to this band everyday. It never gets old. I like the beats and the guitar, pretty much everything. In other words, Breaking Benjamin is AWESOME!
Best Band I ever heard in my life...Number 3 is not enough for these guys...they are so underrated and they possibly might be the best alternative/Post Grunge Band of all time to ever live...
I Think They are probably one of The Greatest Metal bands of all time. all their songs have strong emotion. I Pray Every day That Benjamin Recovers From His Mystery Disease.
"The way Benjamin burnley can sing soft and then finish with a bang with perfection is just impeccable to any body else
Simply the greatest alt metal band alive today. Too bad the top two haven't been around for awhile, but hey, I still like breaking benjamin best.
This band is so great, it's like every song of theirs still tend to make me cry. And you're hearing this from a 16-year old boy.
Most flawless band ever. I've been listening to them for 10 years and I'm dead serious, this band is the best thing ever happened to this world.
Every album is great. Benjamin Burnley is one of the greatest songwriters there is.
Breaking Benjamin is the best alt-metal band out there because they are so different. No body has a voice quite like Ben's,
The guitarist and bassist work great together, and their drummer is one of the best out there. They are such a talented band
It's ridiculous!
Excellent band, voice, lyrics, love each and every song, I just hope that Ben puts the band together and start recording again.
Great band and really great vocals... Sad that they broke up as a band but they still have a certain quality to them
My favourite band. Their music touched my heart and soul. Ben Burnley is the best singer I ever heard in my life.
I listen to this band every single day. This band is amazing with excellent vocals and an awesome guitarist.