Best Chefs Ever
The Top Ten
1
Gordon Ramsay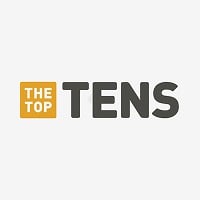 Gordon James Ramsay is a Scottish-born British chef, restaurateur, and television personality. He is famous for being the host of shows like Hell's Kitchen, Kitchen Nightmares, and Hotel Hell.
This man is absolutely great! He's without a doubt best chef ever! I really love him, he's not so bad as you see on tv, he's really sweet when he's with his family and besides he really makes me laugh when he gets angry!
I love you Gordon you really help people get their stuff together I watch kitchen nightmares, master chef and Hell's Kitchen.
The mans a god he comes in all the top shows of cooking in the world like master chef and yells kitchen and blah blah blah he is amazing
Gordon Ramsay is da best cook ever. But I'm better (Jamie Oliver)
V 132 Comments
2
Jamie Oliver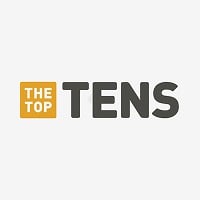 Jamie Oliver is the BEST CHEF for anyone who cooks, and for those who want to learn to cook, and he's such an INSPIRATION, unlike Gordon Ramsay who treats people like dirt. I've dined at Jamie's restaurants and the food was DELICIOUS. Furthermore, he's a very caring person who's helped and given jobs to many kids from disadvantaged backgrounds, some of whom are now chefs around the world. He has so much enthusiasm about everything he does and his T.V. shows are a joy, not to mention his cookbooks which are FANTASTIC. I also love the cooking tips he very generously gives. I cannot praise Jamie enough - he's by far the BEST in the culinary business.
Simplicity, creativity and freshness combined makes Jamie an artist of food, and being the best is about being an artist.
Jamie is personally my favorite chef, because he always lays influence on how to cook quality food from very few things and still feel great. He has been preaching the fact that the food should be home cooked, so that the nutrients remain intact, which I quite like.
Jamie Oliver is a million times better than screaming, ranting & raving Gordon Ramsay!
V 24 Comments
3
Paul Bocuse
Yeah, Jamie Oliver is way better than Bocuse. Please, the only thing Oliver can do is spit in the food when he talks and burn food.
Awarded "Chef of the Century." Enough said.
The Paul Bocuse Institute is recognized as the top in term of school of cuisine, it trains hundreds of future Chefs from all over the world.
I love Anthony Bourdain, but him and Jamie Oliver on the same list as Paul Bocuse and Escoffier is kind of a joke.
V 3 Comments
4
Anthony Bourdain
A famous Chef of the Brasserie Les Halles is a French brasserie style restaurant in NYC.
He reflected that his love of food was kindled in France, when he was young and tried oyster for the first time and that on one of this famous oyster fisherman's boat, during vacation in the fabulous country named France.
I travel and taste the world through Chef Anthony's eyes.
Chef Bourdain you're definitely in my top five.
RIP - 445956
V 1 Comment
5
Auguste Escoffier
Without a doubt everyone on this list would be nowhere without Escoffier. He created modern French cooking. By far #1. Personalities on T.V. don't stand a chance to this man.
He was the creator of the base knowledge that all chefs follow today.
One of the greatest chefs that ever lived. He did so much to shape the way we eat and appreciate today.
I do not believe that he is listed below the poor excuses for chefs as listed above.
Not some cheesy T.V. cooking show poseur, he is by far the greatest Chef ever, surpassing even Careme.
6
Emeril Lagasse
Always a very flavorful dish and experience.
Someone who does cook wow
Bam!
Youngest ever head chef at Cafe du Mond.
7
Julia Child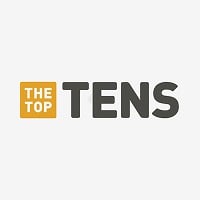 Julia Carolyn Child was an American chef, author and television personality. She is recognized for bringing French cuisine to the American public with her debut cookbook.
How is Julia Child down here when she considered one of the greatest chefs of all time?
Worked a party with her and many other chefs. She is a Chef and knows her stuff.
She is really good
Women power!
8
Marco Pierre White
Just remember, this man TAUGHT gordon ramsay, and heston.. Look in marco's cookbooks and you'll notice some very familiar dishes to what Gordon now claims he made up... This man is God when it comes to culinary excellence
Man! This guy taught Ramsey and Heston... For me he should be the best chef in the world... He knows perfection, techniques, flavors and etc.. He is my undoubtedly the best chef in the world
I voted Marco #1. He rocks, but this list is really a who's the most famous chef list. Gordon worked under him. So he absolutely had influence on him. I hate that Gordon never cooks competitively so as to not tarnish his name. But I'd put Gordon around #5.
From his first restaurant in Ilkley he has consistently been producing quality food and has helped many other chefs to reach great heights
V 26 Comments
9
Wolfgang Puck
He should be number 2 behind Gordan Ramsey not 11th - YOSHIA2121
Should be right up there next to Gordon Ramsay!
He's clearly the best chef ever! - Medmac
His so so famous, guys. He's the first chef to be so famous that he became a celebrity.

Remember Spago's?

And he did so many charities including AIDS charity during the time when AIDS was the most dreaded desease!
10
Rocco DiSpirito
Who's that? Even not on wikipedia!
The Contenders
11 Todd English
12
Thomas Keller
Opinion not needed! He is the best. That's it, that's all!
13
Heston Blumenthal
As I read on wiki he is entirely self-taught. What I saw on telly he is totally modest, without unnecessary, showproducerdemanding, stupid, temper outbursts ( as we see in many other cooking shows) and unpretentiously funny, or actually... He is having fun. He is all about food and imagination. He is playing and experimenting with food to create new food. All the others just... Cook.
When it comes to creativity & understanding cooking outside of traditional methods the only person who can move forward is Heston he is amazing & no one can do it the way he does! Complete genius
He is simply the best. Never seen a chef with so much imagination. Just watch his programmes need I say anymore
Yep
V 10 Comments
14
Jacques Pepin
He was the chef for Charles de Gaulle and two other French Head of State
He is also the writer of "La technique ", the most popular French Cuisine Textbook.
Nobody comes close to his knowledge and technique.
Pepin has no peer in technique and food knowledge. He just keeps getting better.

No other chef has done more for food in USA than him. He deserves a Kennedy center recognition
French are the best chefs in the world
He is just the best.His foods are almost impossible to make. I think he should be number 1.
V 1 Comment
15
Bobby Flay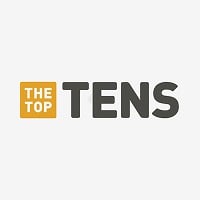 The best I used to watch him on worst cook in america, if your looking at this bobby flay I just want to ask you... do you remember carla
I've met him before and he knows his stuff I'm 9 years old
Well Bobby Flay is obviously the best (No affence to Gordon Ramsey) he cooks food that not very many people are accustomed to and it is absolutely perfect (By the way I'm 12 years old and I'm still smart enough to know that Bobby Flay is the best)
Everything is awesome with BOBBY FLAY
V 11 Comments
16
Ferran Adria
He is the best chef around the world. If you has sometime the chance to eat his food you can be the luckiest person in the world
Revolution and investigation
The Best
Perfect is the best word to describe his food
One word "innovation". His restaurant "el Bulli" is probably the best restaurant in history. I've been in a few which are said to be better but nothing like "el Bulli" and Ferran Adria. Unique experience and unique chef!
V 2 Comments
17
Alain Ducasse
He is the first chef to have three restaurants with three Michelin stars each. He has earned 21 total Michelin stars.
This legend is way low here
18
Sanjeev Kapoor
Sanjeev kapoor is also known as the king chef of ndian cuisine, other than Indian food he is also expert in fusing other cuisine with indian cuisines. He is simply the best, as he shares his all cookings tips and tricks with the viewers which are incredible
The best chef to bring Indian cuisine in to the modern cuisine. Exceptionally the best chef
He is one of the greatest chef in India, who be probably the best chef in the world.
He is the best chef
V 9 Comments
19 Graham Elliot
20 Gualtiero Marchesi
21
James Beard
IS Italian? Italian WE ARE THE BEST. FORZA ITALIA.
22
Pierre Gagnaire
Chosen as world's best chef in 2015.
23 Rachael Ray
24 Joe Bastianich
25
Sophie Dahl
She is awesome
26
Joël Robuchon
Who has the most michelin stars ever? 31 if I'm not mistaken
27
Alton Brown
I see Alton recipes in my opinion he has the best recipes
He uses science and chemistry to make food better. EOS.
ALRON BROWN IS THE INCARNATION OF JESUS CHRIST OUR LORD AND SAVIOUR.
28
Ming Tsai
He is the top selling chef on HSN.
29 Charlie Trotter
30 Curtis Stone
31 Dave Levey
32 Daniel Boulud
33
Anne Burrell
Love this person - Lilybethrocks
34 Alain Chapel
35 Delia Smith
36
Ainsley Harriott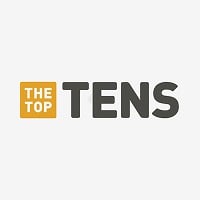 Ainsley Harriott is an English chef, television presenter, and entertainer. He is known for his BBC cooking shows Can't Cook, Won't Cook and Ready Steady Cook.
"The aroma is a bit special"
Yah BOi
He Is An Oily God
I love him penis in my anal :) OH joj
37 Richard Blais
38
Duff Goldman
He has the best cakes ever he is so famous
Chef he is the best bake
39
Michel Roux
I worked for him, the best of the best.
40 Karen Martini
41
Hugh Fearnley-Whittingstall
Top forager, he knows what you can eat from the forest, seaside, country lanes; whether berries, roadkill, snails, seaweed he can make an appetising meal out of anything he finds and he doesn't waste anything. I think he's gone a bit healthy eating now but his recipes are still good and always work.
42
Guy Savoy
This chef is a BEAST. First of all, he has 5 michelin stars, not 4, 5. His restaurant in Paris is regarded as one of the best fine dining experiences you'll ever get in Paris. He was also Gordon Ramsay's mentor for a while and taught him some French cuisine. Overall, Guy Savoy is a legend in the culinary world that has to be known by more food lovers around the globe.
43
Nigella Lawson
I Think Nigella Lawson Is A Great cook and i think she is the best i want to be a chef just like you Alex!
44
Paula Deen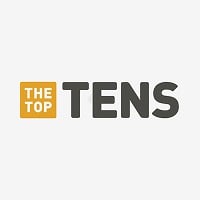 45
Vikas Khanna
He is simple great with his innovations and different type of food and his own personality
46
Raymond Blanc
Definitely one of the best chefs
The best
47
Rick Stein
My opinion the best because he does not mess around as regards a small piece of food on a massive plate and cost a fortune
Rick is the best alround Chef
the best
he is best
48 Georges Blanc
49
My Grandmother
Nobody cooked fish like her. That was in the 80s. She is obviously the best chef ever.
duh
50
Justin Wilson
The Original Cajun and southern Chef
PSearch List
Related Lists

Top Ten Anime Chefs
Top 10 Chef Boyardee Products

Best Songs on Chef Aid: The South Park Album
Top Ten Best Black Chefs In Hell's Kitchen
List Stats
2,000 votes
89 listings
7 years, 352 days old

Top Remixes (14)

1. Gordon Ramsay
2. Graham Elliot
3. Joe Bastianich
princepretty

1. Gordon Ramsay
2. Heston Blumenthal
3. Jamie Oliver
mleat97
1. Gordon Ramsay
2. Jamie Oliver
3. Emeril Lagasse
MerlinHaynes
View All 14
Error Reporting
See a factual error in these listings? Report it
here
.