Best Coldplay Songs
1
Fix You

Come on no. 2 is not enough what the heck man vote for this song and listen to it you will not regret it I promise you all

Really? This isn't even the best song on the album. The radio has done a very bad job of publicizing Coldplay, because now their most popular songs aren't even nearly their best. The deep tracks, however, are sometimes some of my favorite song of all time. For example, from the same album, Swallowed in the Sea is so much better. Give it a listen, you just might like it more. - Songsta41
One of the best songs from Coldplay! I love this song! Full of meaning, and it makes me cry! They sang the song like they have something to say, something to prove.. And absolutely love the ending.. Especially at the music video... Where everybody sang the chorus... It really made me cry!
This is a wonderful song. It's perfect. Every single person can relate to this song. Really listen, listen to what they are trying to say. Viva la Vida is a great song, but for me this is the best of Coldplay.
Beautifully seductive yet, very forward with hint of desperation lyrically. Unique tune of great quality and a signature Coldplay hook. Masterful work!
2
Viva la Vida

When I listen to viva la vida I feel like I'm the king. All the sensations and emotions in this song make you directly enter the song as if you are the king
Anyone who sees this, Coldplay has done much better than Viva la Vida. It barely makes my top Coldplay songs list, and if this is your favorite Coldplay song, you are not a true fan. - Songsta41
It is absolutely brilliant! I am completely in love with this song. It is so powerful and has so much meaning to it. Coldplay definitely is the best band out there! It can't get any better!
This is the best song I have ever heard! The suspense and the sound of the song just makes it. Coldplay did a very good job making this song. It really makes me feel like I used to rule the world! I absolutely love it!
Unusually sprite. Big and Grand opening. The music opens a fascinating aspect to Coldplay's very effervescent energy. Lovely Melody too!
3
The Scientist

Above and beyond amazing this song reaches to you and makes want to go to sleep and tough the sky and also if you are a guy that really likes to listen to songs that make you calm this is by far the one for you.
The emotion in this song is raw and uncensored, it tells an amazing and beautiful story. It's original and calming ; yet there's something in the lyrics that stirs up emotions and memories.
Fix you is great too, but you can't beat The Scientist
Better than Viva La Vida and just barely better than Fix you. This is their most iconic song and the vocals are amazing, the lyrics are great it just sounds amazing, one of the best songs of all time
4
Yellow

. . . it's so emotional, really heart-felt, you can really tell Martin cares more about this song more than any of the others, and most importantly, it kickstarted Coldplay - it set the platform for all the other Coldplay songs. . .!
Oh god, I just don't understand how I lived me life up to now without this song just on in the background <3 today me and my friends shared the love and walked around the school singing this and wow I was in heaven. let's be honest here, whoever true song was to was lucky as to have a song like that - it is the themetune to my life
By far the best song by Coldplay... it needs to be at the top...
i bet anyone who listens to it once can leave it... he/she will have to listen it again and again...
This is definitely one of the most beautiful songs I've heard. I'm close to crying whenever I listen to it!
5
Clocks

I like how they sang the song. They had a nice and loving tune that almost make me cry. They are my best singers and I will never forget them.
a song which has a powerful start and a great ending as well... piano used in a rock song... simply amazing..!
Awesome tune and nice and relaxing ! good Lyrics too
Clocks is the best Coldplay song by a wide margin. Not that they don't have other great songs, but clocks is in a league of its own
6
Paradise

This song rocks man! Stuck in my head since it released! Para-para paradise!

Another really amazing song from coldplay, musically (with the classical and alternative merge - amazing! ) and lyrically. It tells the tale of a little girl who's perception of the world is really quite different from reality. Every time I play this song it just has to be more than once... Or twice... Okay more like five times.
It opens beautifully with some violin, subtle bass, and awesome highs, and then it's like DaftPunk's website server exploded and that sick bass drop comes in like 'the, the, DUM' and then it's like god's record player... Um... Exploded. A heavenly song to say the least!
Best song of my life, this song is the perfect description of what Coldplay represents. This song shows off the fantastic voice and music that Coldplay has to offer and the unique sound/style that differentiates them from the rest of the bands in the world, can't even say genre due to there uniqueness! If God had a single favorite song, we all should know this is what he would have chosen or we are ignorant to the majestic nature of this song... Go elephants... (watch music video)
7
Speed of Sound

Piano absolutely blows you away in the introduction. Oppose to the other songs made by Coldplay, this song excels at build-up and keeps climax until a dramatic end.
Great song.. With amazing lyrics... I'm loving it.. It should be number 1 according to me..

The song that makes any human fall in love with Coldplay, Deserves the number 1 spot in this list.
Yeah I also love Viva La Vida but this one actually rocks as well! The first time I heard this I was like "what was that? " because it seemed more like a song... And birds go flying at the speed of sound, to show you how it all began. Birds came flying from the underground, if you could see it then you'd understand... ;)
8
Violet Hill

The lyrics in this song are so amazing and deep. "If you love me then won't you let me know" is so powerful.
This is coldplays best song because it so different when compared to their usual songs.
awesome, unique, addictible. this is the best listen and listen hundreds times
This is a phenomenal song--for one, it is catchy and melodic. It is also an astute commentary on politics, specifically the separation of church and state (as seen in the lyrics "and the banks became cathedrals").


9
Every Teardrop is a Waterfall

Without a doubt one of the best song they made... Everything is so perfect in this song! Listen to it to understand
Amazing solo guitar, Spectacular Chris voice, drums awesome and Guy... Well, a song made from all the band for all their fans. Sounds great and really rhythmic
Great song best in my opinion one of my most played song on my ipod
Never heard a better song
Love it
How is this only number 7? I feel like this happens a lot; people come here and vote for the songs by artists they don't know particularly well. The mainstream numbers end up high on these lists just because the people voting don't actually have any experience with the variety of the artists' work. Meanwhile, stellar pieces like Every Teardrop is a Waterfall only get 3%.
10
In My Place

I don't think many real fans voted here. They just simply went with the popualair ones.
This song is just amazing.
This song is more than just amazing, it's very memorable and perhaps one of the best songs ever. - Shevanda04
This is one of those songs I go straight to when I feel like I'm stuck in life and have nowhere to go, as if I really were "in my place". The melody and the "oh's" in the chorus are enough to make anyone feel how much the band sympathizes
This song made me cry with joy the first time I listened to it. One of the highlights of "A Rush Of Blood To The Head"
The first Coldplay song which I recognized the band. This song is Coldplay's signature for me.
The Contenders
11
A Sky Full of Stars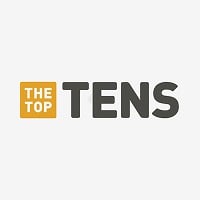 The greatest coldplay's song ever! Once you heard it, you will be hook! Can't stop listening it!
One of the best coldplay songs I have ever heard coldplay and avicii had done a great work
This is not the new Coldplay, this is just them playing their musics and has share their souls into it!
I listened to this song minutes before I found out my cousin had passed. I was outside and saw a butterfly and rainbow, two of her favorite things. This is a top ten favorite song for me.
12
Talk

One of my favourite. the melody was so good. this song has its own style and atmosphere
nice tempo and build up with good melody! Should be up in the top 5 for sure. Somebody take note
WHAT THE HECK!? Why is this all the way down here!? This is their best song! VOTE TALK!
This song continues to get better and better every time I listen to it
13
Charlie Brown

This is the one song to come from Mylo Xyloto that will reign as a true classic, nothing else on the album quite compares. It is one of their best efforts since ROBTTH.
This song is really LEGENDARY! Viva la Coldplay! We'll be glowing in the dark!
The best of mylo xyloto. The best rhythms of the new album. A top ten of the list without doubt.
This song is amazing. By far the best song on the album which includes paradise and every teardrop is a waterfall which are both in my top 5. That's how good this song is. It needs to just explode and become huge because while I usually like to keep my favorite songs to myself this song is so good it needs to be heard by everyone
14
Swallowed in the Sea

This song is so underrated! The progression is amazing, with an amazing climax at the end!
This is by far THE best Coldplay song there is. No competition. Everything about it is incredibly beautiful. The instrumental work, the lyrics, Chris Martin's voice. It is ridiculous that a song like Viva La Vida could top this one. Nothing against Viva La Vida, but I think this song was their masterpiece. I just can't even describe how much I love this song. I used to fall asleep to it every night when I was 8 years old. This song is just a part of me. - krpm
To all Swallowed in the Sea army, let's vote for this song. Top 10 position should be deserved. - esambuu
I love this song X and Y is most probably their best album, but Coldplay are evolving into something completely different and I prefer their earlier stuff this and twisted logic are amazing songs the same as all other Coldplay songs.
15
Trouble

I don't want to cause 'trouble', but this song deserves to be higher than tenth position...
words can't explain. it deserves to be in the top 5 cmon people vote!
Simple piano playing equals a brilliant chorus or bridge? (great song in other words)
This song should be number 1. It's one of my favorite songs.Great riff. Good guitar. Nice rock. Epic vocals. All in all, awesome song.It's a nice song with very cute music. It makes me feel relax, Its fabulous.
16
Amsterdam

Really, really underrated. Amsterdam, like most of Coldplay songs, is emotional, but this is a cut above their other stuff like 'Fix You'. Chris Martin's piano steals the show, and is the highlight of their strongest album 'A Rush Of Blood To The Head' which is saying something when you think this album contains classics like 'In My Place' and 'The Scientist. ' This song deals with loss remarkably and it really represents the band at it's best
Make it through the first half and this song will simply blow your mind!
It makes me really sad to see this song so low on the Coldplay list. Please, everyone just listen to this guy, it's so powerful. "Stood on the edge, tied to a noose. But you came along, and you cut me loose. " - Tempus
So UNDERRATED, I can not believe this People listen tooth's song UNTIL THE END
17
Strawberry Swing

I don't know what wrong with the voters here. With due respect to all the songs, this song is one of the most melodious song I've heard. The lyrics are damn awesome. Man, this songs lifts me to a whole different world. It's a pleasure to hear this song and you want to hear this song over and over again. The lyrics and the music are so beautiful that its human impossible to describe how good a song it is. #1 material in my opinion.

Should be in top 3 AT LEAST.
Just soo soothing and melodic like an incense with a pleasant aroma
Wow this song should be way higher. Just saying, it makes you happy when you are down
Ghosh, This one is addiction. Awesome!. Even the music video is mind blowing.
18
Shiver

This is undoubtedly the most underrated song of Coldplay
Its just amazing from its music to its lyrics
I simply love it and I am sure everybody will
OH MAN! THIS'S SHOULD BE THE FIRST!
The feeling of this song is so strong!
I love this song so much, you should hear me sing it! I am filled with so much emotion that tears easily start rolling down my eyes...
My favourite Coldplay song it is! Should be in the top 3 at least!
This song is so peaceful and is one of those songs that make me feel relaxed. Aside from the harmony of it, if you look into the lyrics, it is actually a beautiful song about unrequited love. Chris Martin's voice is also yearning in this song and it will make you feel so emotional
19
Don't Panic

.. We live in a beautiful world...
This song, so beautiful, simple, and haunting at the same time, always strikes me right in the soul like a jolt of electricity when I hear it. The almost-surreal sound drifts to you like a dream and then leaves you too quickly, leaving behind the complexly simple lyrics and melody in your memory.
Easy and fun to play on acoustic guitar. Truly original and stands on it's own. Electric guitars riffs during "we live in a beautiful world" makes this such an enjoyable listen. Not to take anything away from the title but Coldplay could have easily titled this Beautiful World. Yeah. Beautiful World would be a really nice title in my opinion.
First time I hear this song... Its sounds very familiar like I can sort relate to it. Awesome
20
Life in Technicolor II

one of the best coldplay songs.. awesome music and lyrics.. meaningful song... so soothing to listen.. takes me to a different world... - Pavan
What a great opener of a great album. It works great with the last track The Escapist
Yeah, This is very underrated song, which has great music and great lyrics. Its something out of ordinary.
Completely different from the mainstream, and such a relief.
21
Warning Sign

Beautiful chorus and just simple lyrics. Makes this song all that more easy to listen to and takes you somewhere without you realizing. Very underrated.
It speaks for itself. The truth is shared and I don't think there's a better intro chord than what is heard here. Definitely a listen for any state of mind.
Easily the most underrated Coldplay song, the star here is Nick Champion's consistantly haunting guitar that is present throughout the song.
This is my favorite Coldplay song of all time. Oh my God, it's so beautiful and definitely demands a listen from you if you've never heard it before. "And the truth is, I miss you..." Criminally underrated. Take care fellow Coldplay fans!
22
Politik

Undoubtedly deserves to be in top ten, if not in top five... when you listen to the song more than once you will definitely be captivated by it.. Chris and the orchestration is just superb!
One of their best rock n roll songs! Simply awesome the emotion and mystery in this!
Probably one of the most intense songs from Coldplay. The change of mood is just amazing, and the ending is epic, specially when played live Chris goes crazy.
Chris Martin has said that Politik is in the top 4 coldplay songs. Atleast this coldplay song has good lyrics! Very different song from any song in the world!
23
Till Kingdom Come

One of the best Coldplay songs. It's REALLY underrated! - joxoko
LOVE THIS SONG, I don't know how this wasn't written on the back, I was listening to the cd and after the 12th track I was about to turn off the player and on came 'Til Kingdom Come, LOVED IT!
I love this song, makes you go to sleep it makes you feel calm, they did good putting it in the end of the album )
This is one of Coldplay's best and most underrated songs! It makes you feel like you're going in the right direction, and it calms you. To me, it really captures the essence of Coldplay.
24
A Rush of Blood to the Head

By far Coldplay's best song (the only one that comes close is Clocks). The live 2003 version is basically musical perfection. Fix You and Viva la Vida fans will probably think I'm crazy... but I'll just blame it on a rush of blood to the head.
A beautiful, unknown ballad about vengeance, war, and erasing bad memories. When I perform with my band, I always sing "Some will laugh, some just sit and cry/You just sit down there and you wonder why" to myself to get in the artistic flow. Coldplay may be known for emotionally powerful piano ballads, but one shouldn't underestimate their ability to write songs with political messages. But this isn't something to play at the Democratic Convention, or even Republican. This is something to listen to through headphones while it's dark and you're in bed. Just close you eyes and listen. The same can be said for a good amount of Coldplay's music. The metalheads may call them lame, but Coldplay is one of the 21st century's best rock acts. Chris Martin is the Paul Simon of his time, but his music prevails with so much more emotion, so much more visualization. Coldplay is something else, that is certain.
"And I'm gonna but a gun and start a war. If you can tell me something worth fighting for. "
This song is extremely underrated compared to their other songs. Yes it is a bit slow at first, but once you get farther into it, it begins to sound like you're in a tense scene in an action movie. I often go through phases of a certain song, where I play it over and over again, and this is one of those songs (along with Clocks, Yellow, Trouble, Paradise, etc. )
25
Hymn for the Weekend
I know this band for this song.Something beautiful happened here.
This song has to be no. 1 It triggers something in my heart that no other song has ever done.
It's brings out so many emotions in oneself,it should be way higher
Once it gets enough audience, this song will simply spring onto the top ten list... Such an awesome song it is
26
Magic
Really good song. One of Coldplay's best. Its only so low in the list because it was just released recently. Vote it up guys! And also, the music video is awesome too. Go watch and listen to it if you haven't! Can't wait for Ghost Stories!
The second song from their new album Ghost Stories. Amazing. Go listen to it now!
Should be in the top 5 certainly, such a soothing tune to it, one word for this exquisite song "MAGICAL"
This song should definitely be in the top ten. Along with a really smooth rhythmic part, this song is beautiful lyrically. It has all the feels from being completely in love with someone and finding it beautiful to accepting that they might not feel the same, yet not letting it change your feelings.
27
Lovers in Japan

There is so much emotion in this song. Love the influence of Eno in this music and sphere
This should absolutely be in the higher end of the top ten. 'Lovers' is such an uplifting song with a great beat! Leave it to Coldplay to create such an original song.
I think the melody is great and so original. It should be in top ten
For god sake! This one rocks! Why is it 21th!?!
I love the rhythm.
28
The Hardest Part

Has to be in the top 10 at least its an epic song its kinda different from most of their song Should be in the top 5! Come On! The whole song is amazing, the piano, and the melody are so class. It's also a very original tune.
Should be in the top 5! Come On! The whole song is amazing, the piano, and the melody are so class. It's also a very original tune.
This song hooks you from the beginning with the piano, and when Chris Martin's voice hits the high notes, it's the most beautiful sound in the world. My heart soars into the sky, breaking free from the limitations of life. I love all of Coldplay's work, but this is the one song that I love most of all. - pandagirl
Great song. Love the piano in it! - Kris9846
29
God Put a Smile Upon Your Face

This is one masterpeice of music from one of my favorite bands.
This is the closest Coldplay have ever gone to pure rock music, and yet it blows away even the greatest rock bands.
What on earth is this song doing so low down!? This is a fantastic track which I always thoroughly enjoy listening to; this is irrefutably Coldplay at their very best in my opinion.
The best. This should be in the first five Coldplay songs
GOD PUT A SMILE UPON YOUR FACE... There music has many meanings, I love this song more than the rest of them especially because of that rocking guitar
30
Lost!

The best song of Coldplay, and the best emotional.
"You might be a big fish in a little pond,
Doesn't mean you've won
'Cause along may come, a bigger one, and you'll be lost"
Frankly speaking I became LOST! While listening to it as it's the best song of the coldplayers
The above are good but this is the best song of Coldplay, should certainly be higher. Best Lyrics, most emotional, fast start and consistent.
Absolutely incredible. Every time I listen to this I feel basked in security and emotion. It doesn't make me feel like my troubles are gone, just that they don't matter and that everything will be fine. All the different versions are fantastic: "Lost! ", "Lost? " and "Lost+" - I know it's the same song, but they all make me feel incredible in such different ways. Coldplay are the best band in the world.
31
Death and All His Friends

A true masterpiece.
"No I don't wanna battle from beginning to end,
I don't want cycle or unrecycle revenge,
No I don't wanna follow death and all of his friends"

Genius!
A truly epic song, starts as a beautiful piano driven whisper and builds to a huge, stadium size finale. It represents everything that is Coldplay. A true masterpiece and a perfect way to end their best album!
This is absolutely amazing.. It lifts me up every time. Not true Coldplay fans if you don't like it!
This song needs to be more well-known and put higher on this list. This song starts out slow and beautiful and turns into a wonderful instrumental. This song truly deserves to be put at the top of the list.
32
Something Just Like This

It's just perfect in every possible way. Good job on the beat, Chainsmokers! - Warden
So in simple codes and rhythms but this song brought so much emotion ; that's a real masterpiece in the most simple form that Lennon-McCartney had once made!
I have a feeling this song will be voted all the way to the top tens someday. It is an awesome song
At first I wasn't keen on this one, but then I listened to it again and now I like it. Love the "do do doo, do do doo" bit. Sick.
33
Sparks

If not a top 10, it should definitely be top 15. It was a very sweet, mellow sound that shows Chris's voice nicely.
This Song is ridiculously beautiful a transcendent masterpiece. There is human something about it that is so heartwarming and connective to the listener and I believe it should easily be top 5 with kingdom come, we never change, yellow, the scientist and fix you. In no order.
Awesome.. It's so soothing to ears... Makes you feel like you are lying with your loved one on roof watching the stars...
A very relaxing song to listen to while you're driving.
34
Adventure of a Lifetime

I'm a HUGE Coldplay fan, and I've gotta say this song rocks! Can't wait for a head full of dreams!
I love it! It's very new, but it's very upbeat and just awesome! One of my favorite songs of 2015 by far!
I've been a Coldplay fan for years, and honestly this may be there best song to date. Seriously it's awesome
What the hell is this song doing all the way down here!? This song is so much better than more than half of the songs that are in the top 10. Vote the right song people! - UsherYeahYeahYeah
35
See You Soon

Truly underrated. This one of Coldplay's first recroded songs... probably its first true masterpiece.
how could this not be the best one? perfect lyrics perfect melody perfect voice... I urge everyone to hear this song and trust me you will not regret it.
Just watch the YouTube video from live 2003. That's all I can say. Then you will see why this song should be in the top 10. The guitar chord progression accompanied with Chris Martin's voice makes this song a true masterpiece in itself! LISTEN!
I love this so much! Has to be their most underrated song, look it up if you haven't heard it and listen, don't do anything else. just listen. and tell me it isn't your new favourite band
36
Square One

This song I must compare to the most overused comparison ever- a box of chocolates. It has a bit of everything. It's a jack of all trades. Great theme and lyrics? Check, although they have better themes and lyrics in songs like A Warning Sign and Low. Catchy? Yes, but not as much as many other songs, especially ones on Mylo Xyloto. Great instrumentals? Yes yes YES. But not as much as some songs. Memorable and different from other Coldplay songs and songs in general? Yes, but... You fill it in. Overall, I love this song. - pandagirl
At 48? are you serious?
This songs definitely deserves to be in top 15

Theme is just so much amazing and makes you sing along with it
Amazing song, but all Coldplay songs are masterpieces, so I can not say what the best Coldplay song is. But this song should be higher rated!
Love it, It should be way higher though! It gives you a nice feel and puts you in the perfect mood.
37
Christmas Lights

Though not one an album this xmas single is just simply beautiful!
"Those Christmas lights, Light up the street. Maybe they'll bring her back to me. Then all my troubles will be gone
Oh Christmas lights keep shining on. " Makes me cry every time. This song epitomized why music exists, to invoke hope and fear and sorrow and joy. This song belongs in the list of greatest songs of all time simply because of its greater theme and how it doesn't seem to care whether you like it or not. It means everything to everyone.
Best Christmas song I've heard. It's not like most Christmas songs and is completely original unlike most over covered Christmas carols made famous by Mariah Carrie rip off singers. It's sad but not too sad unlike "Christmas shoes," and has different parts to it unlike "simply having a wonderful Christmas time" which is the same thing over and over again. Love this song and should be played on the radio more often.
I think that this song is gorgeous and makes me really get into the Christmas spirit! It makes me cry every time because I think about Christmas Every single day
38
Princess of China

In my opinion this is one of the greatest coldplay songs. Even though the collaboration with Rihanna gave it a pop feel and wasn't a true Coldplay song. Peace. Love coldplay. Keep it up guys!
This should be at the top of the list real soon... Top ten is a must
THIS SONG IS FAB! I know the older fans of Coldplay will say rihanna just not right for Coldplay, but you have to admit this song is catchy and the melody will just stuck in our head. This song deserves to be at least in top ten! Not 74 :( vote
So amazing (: I can't believe it isn't in the top ten yet but in my heart, I believe it will be up there soon. I am proud to call Coldplay my favorite band and am sad I didn't know a few songs on the top ten list.
39
Hurts Like Heaven

This upbeat colorful tune literally screams ART. It is one of the most colorful songs I've ever heard and that's impossible to explain. Listen for yourself
What begins with a slow and calm introduction, continues in a fast and toe-tapping beat. This, I must say, is a masterpiece.
I don't know why but this is my favorite ever song made by Coldplay. It has something that attracts you to listen, to listen and to KEEP listening to eat. I seriously LOVE IT. Cheers to one of the best bands in the World!
This song is so good, I can't stop listening to it. There is something great about the beat and the rhythm and the vocals that makes it so good. Awesome song, makes me happy
40
A Head Full of Dreams

This song makes me feel like I'm in the sky. It's the type of song you can scream along to on the best night of your life or lay awake at night crying over. Beautiful, best from the Head Full of Dreams album along with Up & Up and Birds. One of my favourite Coldplay songs ever, and it should be yours too, though many people can't seem to get past the fact that Coldplay is a growing, experimenting band.
My favorite song from one of my favorite bands. It just transports me to a different universe and I can just let my mind wander while listening to it. - TheInsomniac
This is the best song in existence! This should be higher up. It is simply magical. I love the way it sort of transports you to a different universe.
Nice opening track
41
Cemeteries of London

I love this song. It was one of the first Coldplay songs I've heard. The problem is, you can't really rate Coldplay's songs Best to Worst. Each song they have is different in its own way. If I could, I would put all of their songs at number 1.
Have you noticed the heartbeat-like beat at the beginning? I love it. Love the drum rhythm too, it makes the song sound like some adventure quest.
In addition, the lyrics are so deep, they carry me away to that spooky, mystic and fantastic world... Dudes listen to it A COUPLE OF TIMES then rate!
I used to listen to coldplay on and off but ever since I've heard cemeteries of london, I've got addicted to the band. Amazing music and very sexual
I Love the tone of this song. It starts off very grim and escalates to very inspirational and epic chorus line. This is probably one of Coldplay's most underrated and least heard of songs.
42
X & Y

Just so beautiful and... Majestic. I never get tired of this song! My favorite part is the "You and me are floating on a tidal wave together" "You and me are drifting into outer space"
It really makes me feel like I am going to outer space! :) This song deserves a much higher spot.
First time listening to this song, I was stunned. It was just.. Beautiful. And soothing. Feels like I'm floating away in the beauty of the song. Definitely deserves a better position!
This is one of those songs that has an effect to it that makes you feel so good the chorus is literally heart stopping! I can only listen to it every once in a while or it will lose the effect it is I my second favorite song of all time
The music makes you feel sublime... I believe it deserves a better spot..
43
Ink
Ink is just an unbelievable song. The simplicity, the melody, the riffs, and the soothing voice of CM just all wrapped in one mesmerizing song.
Songs from ghost stories didn't get proper ranking in this list.
This song is absolutely amazing probably the best song in their latest album
Brilliant song. Best one from ghost stories
44
Miracles (Someone Special)

I think this is my new favorite song. Hold on...
Yup. It's official - TheInsomniac
its lit
45
Atlas
Amazing song!, like the first songs of Coldplay... Simply AMAZING.
An amazing mix of rush of blood to the head and Mylo Xyloto. It gets better every listen.
This is one of those songs that could have been huge had it not been written for a movie, much like Paul McCartney's "Live and Let Die". It is a very simple yet infectious melody. It fits the mold of a pop song to a T. Great rhythm, slow but upbeat and it has the anthemic chorus of "Carry your world". Easy to listen to yet very exhilarating. Very well crafted even in its simplicity.
I love this song so much. This really deserves higher than 39. I don't see how this should be an easy decision- every Coldplay song is amazing- but thissong should really be ranked higher. I love its melody and the chorus can just make your mind drift away.

It is really hard to pick just one song to vote for from Coldplay. I almost decided to vote for Twisted Logic or Warning Sign, but this song is just so beautiful and any true Coldplay fan should love it.
46
Don't Let It Break Your Heart

It's no surprise that the songs from Mylo Xyloto begin at the bottom of the list, but seriously, I found this song at 60. I believe that, given time, this song will definitely become a top ten.
It is so emotive and heartwarming, and the sound is overwhelmingly beautiful.
Easily one of my favourite songs from Coldplay.

IF YOU HAVEN'T LISTENED TO THIS SONG ALREADY, YOU SHOULD. Trust Me.
Dang. This is the best song from MX. It sounds so heavenly and fills you up with such amazing feelings of happiness and hope that you just EXPLODE with pure bliss! This song radiates pure awesomeness.
THE BEST SONG EVER MADE IN THE WHOLE WORLD. IT'S BEEN PLAYED OVER A 4029 TIMES ON MY IPOD,! LOVE Coldplay SO MUCH!
This should be number one best song ever!
47
White Shadows

One of the most underrated Coldplay songs by far. This song really captures finding desires and their true worth. Definitely deserves a spot at least in the Top 10.
This is a really good song. It's very difficult to vote for just one song, and I almost would have voted for Fix You to kick Viva la vida out of 1, but if we could rank them I think White Shadows ends up a lot higher.
Probably the most underrated song- the lyrics are meaningful and profound and the song itself is amazing. Definitely in the top five, if not higher than that.
Why the hell is this so far down, it's not quite my favourite coldplay song, that probably goes to warning sign, but seriously this song is beautiful and should be in the top 20 at the very least. The way it builds up slowly and only reaches it's first chorus after the 2 minutes of meaningful and emotional singing. Great lyrics, really great lyrics. It never got the radio play of clocks, viva la vita or paradise, but just because it's not a single doesn't mean it's not good!

"Maybe you'll get what you wanted
Maybe you'll stumble upon it
Everything you ever wanted
In a permanent state"
48
What If

This song is purely the best of Coldplay and it deserves to be so much better I can't believe that such an amazing song is down here the lyrics are perfect and mean a lot. I had this song in my head for almost two weeks. I love colplay's long songs because there is more time to perfect the song. This is one of them and It is just outrageous that it is so far down the list. I am begging here Coldplay you are best and what if is definitely your best song please move it lots of places forward because it deserves to be higher. Please take my comment into consideration WHAT IF for the win
This Coldplay song is underrated as it is treated like any other ballad. But this is a powerful ballad and the brilliance of this song is based purely on its lyrics having a deep meaning.
This is the best Coldplay song ever it is truly amazing and is honestly the best song out of the album. It is outrageous that it is all the way down here. This song needs to be number1 believe me It deserves to be the best song out of the top ten songs.
I am seriously in love with this song. And it's SO UNDERRATED, UNBELIEVABLE. It was this song that made me a coldplay fan, not viva la vida, or fix you. And the lyrics... Come on people, this song deserves more than place no. 41!
49
Spies

This is an amazing song. It is very mellow and unique. There is just something about this song that makes it one of Coldplay's best. It has a great guitar solo and the vocals are haunting and full of emotion. Just give it a listen and see for yourself.
This song is 58?! Okay okay, besides Yellow, this is easily the best song on their album Parachutes. Just awesome I mean, listen to those lyrics with that epic drop of percussion. It's amazing, and anybody who can't see that hasn't listened to Parachutes. Also and I forgot to add, it's really really addictive.
The lyrics aren't sad to me- they have a powerful meaning that sort of lightens up at the end. And WHY is this, of all songs, so low? I came here thinking it would be AT LEAST in the top 30. Thumbs up for the simple, rhythmic old-type Coldplay roots. Hope someday they make another album like Parachutes.
This is my favorite song out of all 105 Coldplay songs. It is my all-time second-favorite song. This is a great song with great music and lyrics. But nothing beats "Don't Stop Believing" by Journey, so that's why it's my all-time second-favorite song.
50
Low

I'm actually shocked to find this song so low; no pun intended, but its one of their best ever and most memorable.
This song should be up their with clocks and the scientist, I think everyone needs to take another listen and I urge you to reconsider and vote.
This song is one of the most heart-striking song that from Coldplay. The melody of this song is co great that perfectly match with its lyrics, expressing great tons of message from the Coldplay perspective. This song really deserve much higher ranking!
I'm surprised to find this song so low. The ending is really haunting and the riff is amazing. Songs like this and Major Minus deserve to be way higher.
Sound eerily like white shadows. Lyrically open to interpretation with little meaning or value. Is depressing, making love hard to get, by the lyrics or seems by what Chris is saying...
PSearch List