Best Folk Rock Artists
Folk rock originates from... you guessed it, folk music. Folk rock hit the mainstream thanks to The Animals 1964 hit "House of the Rising Sun," a song that dates back to the late 19th century. Their success was followed by some of the best remembered artists in the genre including Bob Dylan.
The Top Ten
1
Bob Dylan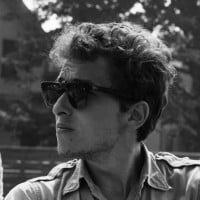 Bob Dylan is an American singer-songwriter, author, and artist who has been an influential figure in popular music and culture for more than five decades.
Knockin on heaven's door, all along the watchtower, Chimes of freedom. Bob Dylan was more than a folk rock artist. His music influenced so many significant artists, that some people don't even know that it was originally his music. Bob Dylan is a genius.
I love Bob Dylan, but it is obvious that people voting on this list don't have a clue about Folk Music. Where is John Prine? This list is insulting to anyone who has a clue what they are talking about. He should be number 2, but to not even have him on the list makes this list totally invalid.
Not that you'll ever see this, but John Prine isn't generally regarded as a folk-rock artist. However, you or others could add him to this list and see if the moderators allow his inclusion - Billyv
Each of his song bears depth in lyrics with simple but beautiful tune. His songs can swing your mood better than anything. Such beauty, such composure! The best folk rock artist ever born!
Masters of War, Make You Feel My Love, All Along The Watch Tower, all amazing songs that stir something inside you. The guy knew how to get a message across. He's the best and always will be.
2
Simon & Garfunkel
Go on YouTube and search the song "Bridge Over Troubled Waters". It is a song filled with beauty and wonder. Paul Simon was one of the greatest song writers and Art Garfunkel has such an amazing voice.
This band does not have a bad song. Paul Simon is an amazing songwriter, writing every song they made. "The Sounds of Silence" is a deep song with amazing lyrics. "Bridge Over Troubled Water" is such an inspirational song. Don't forget "Homeward Bound", "Cecelia", "Scarborough Fair", and "Mrs. Robinson". There is something for everyone
I can't believe Mumford and Sons are in the number 2 spot, I don think they reach the standards of artists such as: Bob Dylan, Simon and Garfunkel, Neil Young etc.
Folk geniuses who inter grated pop stylings to be appealing as well as brilliant
3
Neil Young

Neil Percival Young is a Canadian singer-songwriter and musician, producer, director and screenwriter.
Neil young is brilliant. He is one of the only musicians which capture the real essence of emotion in his song. You can connect heart of gold with loss and are you ready for the country with hope. He is also quite funny too. One of the truly great folk artist. He and big Dylan are #1 for me because I can't choose which is better.
I've been listening to this guy all my life and he still amazes me. He's the reason I learned to play guitar and harmonica. He was the reason buffalo Springfield was so cool. Cheers
Neil Young is the reason I started to sing and play harmonica when I play guitar. There are some great artists on this list, but I truly believe that Neil rises above all. Some of his songs can be used to define Folk/Folk Rock. The song writing he has done is legendary.

Hey, Hey, My, My
Rock and roll can never die!
Discovered Neil Young in 1970, I was 11 years old. And I'm 58 now and I'm still listening and loving his music. He is all about the music and he makes you feel it. A true musician who never sold out. The Best.
4
Mumford and Sons

Mumford & Sons are a British rock band from London, formed in 2007. The band consists of Marcus Mumford, Ben Lovett, Winston Marshall and Ted Dwane.
You MUST take time and be patient with their songs, but the more you hear each one, the more amazing and perfect they sound. I Promise!
Mumford and Sons is the best Folk/Rock band of all time, because of their musical genius, style, poetic, meaningful lyrics and a sound that appeals to all. Modern day savior of this genre of folk/rock music! They have revitalized the music industry!
They are the best in current scenario. Because, they learnt from Bob Dylan. Their 2nd album "Babel" won the Album of the year award at prestigious 2013 Grammy awards.
Mumford and Sons are excellent and I could listen to them all day, but number two? What about Cat Stevens, Neil Young etc?
5
The Byrds

The Byrds were an American rock band, formed in Los Angeles, California in 1964. The band underwent multiple line-up changes throughout its existence, with frontman Roger McGuinn remaining the sole consistent member, until the group disbanded in 1973. Although they only managed to attain the huge commercial ...read more.
Byrds not only mixed successfully Dylan with Beatles, their best work goes beyond that, a mix of psychedelia, jazz, great pop melodies and harmonies is what shapes their best, "Younger Than Yesterday" is the proof, it shows their talent, McGuinn's 12 string sounding like the combination of a Harpsichord and a Banjo marks their distinctive sounds.
They invented the genre "Folk Rock".
The invented "Folk Rock."
The invented folk rock.
6
The Band

The Band was a Canadian-American roots rock group formed in 1965 . Which originally consisting of Rick Danko (bass guitar, double bass, fiddle, vocals), Levon Helm (drums, mandolin, guitar, vocals), Garth Hudson (keyboards, saxophones, trumpet), Richard Manuel (piano, drums, vocals) and Robbie Robertson ...read more.
Take a load off Annie and you put the load right on me
7
Nick Drake

Nicholas Rodney "Nick" Drake (19 June 1948 – 25 November 1974) was an English singer-songwriter and musician, known for his acoustic guitar-based songs. A singular talent who passed almost unnoticed during his brief lifetime, his work has posthumously achieved wider notice and recognition.
It's sad because not many people know the story behind his sad soul so I will. Nick drake was not a Syd Barrett or Keith moon. He was known to take drugs but that's not what killed him. What killed him was the same mental disorder these 3 musicians all had: bipolar disorder. He gecame so depressed it was the death of him. Such a sad soul with so little time on the limelight.
A poor talented soul who deserved much more during his lifetime.
Such a beautiful voice. Could listen to him all day.
A genius. Period.
8
Cat Stevens

Yusuf Islam, commonly known by his former stage name Cat Stevens, is a British singer-songwriter, multi-instrumentalist, humanitarian, and education philanthropist.
He has a much better voice than Bob Dylan. Cat Stevens is my fave folk rock artist.
Where is Cat? He is always forgotten because he converted to Islam and changed his name, but back in his reign, during the 70's, he wrote some of the greatest songs of all time including Peace Train, Wild World, Foreigner Suite, Moonshadow, and many more.
Absolutely. Creativity abounds from this man. If only that incident in the ocean never happened who knows how many more great Stevens albums we would have had. I just discovered him at the age of 31 his year and could only wish I knew of him earlier and before is 2016 tour so I could have gone to see him live.
This is Cat Stevens territory, this category. Move him up!
9
The Animals

The Animals were an English band of the 1960s, formed in Newcastle upon Tyne, during the early part of the decade.
The Animals were everything. They could play blues, rock, folk, anything. They certainly deserve a higher spot.
I don't consider the animals folk, however, they are fantastic
Not necessarily folk, but truly a great band.
10
Leonard Cohen

Leonard Norman Cohen was a Canadian singer-songwriter, poet and novelist. His work explored religion, politics, isolation, sexuality and personal relationships. Cohen died on November 7, 2016 at the age of 82.
Leonard Cohen below Mumford And Sons? Piss off
Leonard was nothing short of incredible, amazing, and wonderful. He was a special man who will be missed and continued to be loved by his true fans!
Seriously! Piss off! Leonard Cohen is THE MAN.
The best what more needs said
The Contenders
11
Crosby, Stills, and Nash
The best harmony band ever. All know about Young but Stills was very good on guitar particularly the acoustic in addition to being very good song writer and a great vocalist. Crosby and Nash blended in with perfect harmonies while often contributing some brilliant songs. However most of their later albums were disappointing
Some of the greatest harmonies ever. Crosby from the Byrds, Stills from Buffalo Springfield (and later Neil Young), and Graham Nash from the Hollies. Suite:Judy Blue Eyes, written for Judy Collins, is particularly amazing.
I love Crosby, Stills, and Nash so much. My four teddy bears named Violet, Bluebell, Rose, and Lily love them.
They were just amazing! Everything they did!
12
The Mamas & the Papas

The Mamas & the Papas were an American folk rock vocal group that recorded and performed from 1965 to 1968, reuniting briefly in 1971. The group was a defining force in the music scene of the Counterculture of the 1960s.
The Mamas and the Papas were not a band because Cass Elliot never joined them. It was just John Phillips, Denny Doherty, Michelle Phillips, and Jill Gibson who were the members because Cass Elliot was too fat and too round and she never existed.
If any member had to be kicked out of the band, it would be Cass Elliot because she was too FAT and too ROUND.
The Mamas and the Papas suck! They made everything worse. If any member had to be dropped from the band, it would be Cass Elliot because she was too fat and too round.
Love this group so much! Grew up watching Denny as the Harbour Master on Theodore Tugboat.
13 The Dream Academy
14
James Taylor

James Vernon Taylor is an American singer-songwriter and guitarist. A five-time Grammy Award winner, he was inducted into the Rock and Roll Hall of Fame in 2000. He is one of the best-selling artists of all time, and he has sold more than 100 million records worldwide.
Is Fire and Rain the best song ever written? If not there aren't many above it.
His version of "Steam Roller" is brill and shocking fantastic
James grew up in Chapel Hill, NC and was blessed to be part of a very musical family to include his father who was Dean of the Medical School at UNC. Obviously, he became the most celebrated musical member of the family and is so deserving to be on this list and I dare say in the top 5!
There are things about this list that do look a little screwy. The Animals were terrific, but they're not folk rock, and they're in the top ten? Mumford &Sons are good, but not second best. This seems like it is a relatively new list, so it should straighten itself out, hopefully. Meanwhile, J. T. Is incredible, and should be top five.
15
Joni Mitchell

Roberta Joan Mitchell, professionally known as Joni Mitchell, is a Canadian singer-songwriter. Drawing from folk, pop, rock, and jazz, Mitchell's songs often reflect social and environmental ideals as well as her feelings about romance, confusion, disillusionment, and joy.
The album Blue is one of the best albums of all time regardless of genre. The songwriting is superb. Joni is right up there with bob and Neil as well as James and Carole!
Poetry and great melodies. Songwriters, songwriter. God bless you for all those great albums. If you can only listen to one album to understand Joni Mitchell listen to Travelogue.
Brilliant. Should be in the top 3.
Best artist
16
Gordon Lightfoot

Gordon Meredith Lightfoot Jr. is a Canadian singer-songwriter who achieved international success in folk, folk-rock, and country music. He is credited with helping to define the folk-pop sound of the 1960s and 1970s.
Absolutely. Move this man WAY up! So underrated, not just his singles, but album cuts like Beautiful, For Lovin' Me, Daylight Katy, does great covers too (Me and Bobby McGee, Last Thing on My Mind). Great singer and songwriter.
"The Edmund Fitzgerald" It's in my head and I can't get it out! This great singer songwriter is pure Folk Rock. He should be at least in the top 5 in this line-up.
This guy wrote 12 to 15 songs I would call flat-out classics and many other merely good ones. Sadly neglected today.
One of the originators of the genre, certainly worth the top ten.
17
Jim Croce

James Joseph Croce was an American folk and rock singer-songwriter. Between 1966 and 1973, Croce released five studio albums and singles. His songs "Bad, Bad Leroy Brown" and "Time in a Bottle" reached No. 1 on the U.S. Billboard Hot 100 chart.
His songs are so underrated.
Greatest singer
18
The Lumineers
Name ten contemporary folk albums that you can listen to straight through without skipping a track. Both Lumineers albums will be in that top ten. Simply amazing attention to detail. Check out the KEXP live sessions from them. Amazing artists. Amazingly rugged. Amazingly simple. Amazing.
The songs and lyrics have a meaning! Music with great lyrics, is great music
Everyone of their songs are incredible. I would definitely switch them out with Mumford and sons
The Lumineers and Mumford and sons are the new generation and ROCKS
19
Joan Baez

Joan Chandos Baez is an American singer, songwriter, musician, and activist whose contemporary folk music often includes songs of protest or social justice.
20
Brandi Carlile

Holy Smokes all of her songs are incredible! Love her
One talented woman
21
Of Monsters and Men

Of Monsters and Men is a five-member, English-language, indie folk-pop band from Reykjavík, Iceland, formed in 2010.
These guys are the best I've seen them live an they are great they should be on the top 5
The Best Folk Rock Band Ever. I've never seen anyone sing like them.
I could listen to every song on their albums for hours
Listen to their songs like ho hey, stubborn love... You'll love them
22 Carbon Leaf
23
The Avett Brothers
The very best in their category. Their music touches the soul!
They have a song for every feeling and scenario you can have
Unrivaled. I'm in awe at the size and depth of their catalog.
Should be higher up
24
Jeff Buckley

Jeffrey Scott "Jeff" Buckley (November 17, 1966 – May 29, 1997) raised as Scott "Scottie" Moorhead, was an American singer-songwriter and guitarist. ...read more.
Beautiful, poetic lyrics, beautiful and accomplished vocals, great guitar, great chords etc etc
Grace. What more could you want?
Rest in Peace Jeff Buckley!
My everything. Period.
25
Peter Paul and Mary
I realize their heyday was fifty years ago, still they should be top ten.
Agreed, this trio IS folk music...
Should be in the Top 10. This list is all wrong!
I love Peter, Paul, and Mary. They have great songs and great harmonizing.
PSearch List