Best Guitar Brands
simli
The Contenders: Page 9
161
Grimes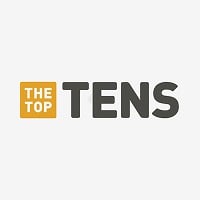 Claire Elise Boucher, better known by the stage name Grimes, is a Canadian singer, songwriter, music video director, and record producer.
Grimes is the best guitar ever made!
162
Lotus
In my opinion, Lotus is the best "knockoff" brand guitar. I have a Lotus Stratocaster with a Floyd Rose. It plays beautifully. I think that it's comparable to Epiphone regarding Fender.
163 Jim Reed
164
Chenault
I have a black and white electric Chenault. I wish I could find some information about where and when these were made. If you visit 5 different websites trying to find the real story about Chenault guitars, you get 5 completely different stories. They were made in England. They were made in China. They were made in Tennessee. They were made since 2000. They were made in the 1970's. They were made in the 1960's. I mean, seriously, why is this such a big mystery? One thing is for sure. I'm not selling mine!
I have a Chenault Strat copy.It is surprisingly well made with great pickups and a neck that feels perfect.There are a gazillion strat and strat copies out there and I have played tons of them and many should go for higher prices but just breaking into an already flooded market is obviously difficult for no name instrument companies.Chenault makes a really nice sounding,great playing strat copy.And the paint is top drawer.
I have a red Chenault strat copy that has no country of origin tag anywhere.I am fairly sure it is not made in China.The web is full of speculation on where they are/were made.All I can say is I would buy 2 more if I could find them.The sound that comes out of my Bugera v22 amp is pure heaven.I have 6 strat copies and the Chenault is the most excellent out of some other really good MIJ MIK strat copies in my collection.
165 Fina
166 Craftsman
167
Telecaster
You should try this.. Totally no comment. I bought it in my dreams and I woke up right away. Thanks to this guitar I sucked so bad GG sons
I think that all fenders are great whether its a stratocaster or a telecaster.
V 1 Comment
168
Freshman
They are the best no doubt, not the most well known make but amazing sound, I've got all the folk cutaway collection and 4 of the appalo collection. Getting a new one this summer I tell you they are a lot better that fender, gibson, martin, and loads of other acoustic!
169 BLW
170
Warmoth Custom Guitars
The best best sound I ever heard and play with, try to try one guitar.
171
VOX
Some of the most original and reliable guitars made, brilliant shapes, perfect tune, a real smooth yet punky type or guitar
I have sdc 22 it's very good. It's cheap, fast and sound is great
172
EVH
LONG LIVE EDDIE! One of the most expensive guitar brand but they still have an affordable Eddie Van Halen models. Very nice tone, wood and easy to play. I will give 101% to this brand! You will experience the ERUPTION when you JUMP while playing this guitar! M/
Easily my favorite. Or not easily... My 1986 MIJ unknown model strat is probably my favorite. However Wolfgangs beat all other fenders.
173
Rick Hanes
Best guitar made in Indonesia
174
Hertz
I don't know why its rating is so less... If you wanna really test this brand I'm throwing open challenge it can do better than many other brands.. I'm playing HERTZ guitars both acoustic and electric for a long time but I can say the acoustic guitar is comparable with my another GRANADA acoustic... From my view it is very much good...
I played both acoustic and electric of HERTZ... It is nice.. Good quality tone. And sustain... And also in a very cheap price...
Awesome guitar for its tone and look.
V 1 Comment
175
Farida
Farida why are you in 190th position.
176
Michael Kelly Guitars
Don't know about their guitars but the basses are awesome. I've owned an acoustic electric bass (limited edition dragonfly 4) for close to seven years and it still sounds incredible. When I play it unplugged you can hear it very clearly unlike other acoustic basses I tried, the real surprise,however, comes when you plug one of these bad boys in. It's got such a deep tone it sounds like a stand up bass. That sold me right away when I heard it. Very beautiful looking too made with some very expensive materials too. They're just not that well known,...yet.
Best looking and playing guitar ever
I've owned a MK guitar for 10 years now and it plays beautifully, I've compared it with the top brands and it plays better than any other, maybe I'm just predjudi
177
Stewart
Best guutar ever... With the best sound... I've had it for several years and it still plays like a charm... Very good quality guitar...
178
DELM
Best ever is a DELM. Each guitar is hand made and the pickups are individually wound and tuned to suit the guitar and the player. I have top of the line Fender, Gibson, Ibanez and Yamaha but the clarity of the sound of a DELM surpasses them all.
179
Domino
Not one mention of Domin guitars! Wow!
Beautiful, smooth, and most affordable Japanese guitar.
180
Laguna Guitars
Really fond of the tone, the neck feels great!
PSearch List
Recommended Lists
Related Lists
Best Guitar Amplifier Brands
Most Underrated Guitar Brands
Best Starter Electric Guitar Brands
Best Electric Guitar Brands
List StatsUpdated 22 Aug 2017
28,000 votes
360 listings
9 years, 288 days old

Top Remixes (47)
1. Gibson
2. Fender
3. Epiphone
Stunner1824
1. Mosrite of California
2. Rickenbacker
3. Carvin
MosriteCharlie
1. Kramer
2. Gibson
3. Ibanez
OLAFOLAFOLAF
View All 47
Posts
Error Reporting
See a factual error in these listings? Report it
here
.