Top 10 Best Helloween Songs
ResidentEvil54life
The Top Ten
1
Eagle Fly Free

"In the sky a mighty eagle doesn't care about what's illegal
On it's wings the rainbow's light, flying into eternity. "
I really love that part!
People are in big confusion
They don't like their constitutions
Everyday they draw conclusions
And they're still prepared for war..

it's just awesome!
German people knows how to do music. That song is one of the most epic song I've ever heard. - SkyLyn
Just epic. No other comes close. Weiki at his best
V 7 Comments
2
I Want Out

The best song of the album. and yeah I agree too. Should be number one. The solo of this song is just great! It's my favorite song. Keepers of the sevens keys part 1 & 2 ftw!
Best song. Should be number one (and now just to achieve) I love cheese you know that? I adore cheese! My cheesy is the best!
This is the first song I heard of helloween, and the one that make me keep listening they music. Good lyrics, guitar, and, specially, the voice of Michael Kiske. I love this song.
It's really a very nice song. should be number one. I just love this song.
V 10 Comments
3
Keeper of the Seven Keys
It is the best song ever! This song is not so speed, as starlight, but this song the best long song ever! Very powerful and beautiful! I love this song! Please vote!
Great story, great music and great guitar riffs make this songs the best 13 minutes of music in power metal ever
We (band) were covered this song. One of my favourite ever
Even if we putout the vocals the song still rules,guess it's their best one
V 9 Comments
4
Halloween
Are you kidding me? This should really be the best Halloween song! The song's catchy since the very first note, and then when Kiske sang 'Masquerade, masquerade, grab your mask and don't be late' you were taken to a 13-minute onslaught of pure epicness! The numerous solos never get me bored, especially the last solo near the ending. All the personnel were showing their best skills of in this song! If you want to get started to Helloween, listen to this song and you will stick like flies to glue paper.
ah! its halloween! wonderfull, amazing, spectacular!, the best song of keeper of the seven keys part 1
Epic masterpiece- by far their best
A million times better than 'Keeper'. Their best song by a long shot.
V 7 Comments
5
The Invisible Man

From one of the best helloween albums deserves to carry the keepers name! Without a doubt some of the finest metal is on this glorious work of art.
It is the best song of Helloween. It's the best Power Metal song. It's the best metal song at all.. Damn... This is the best song of all times forever!
How is this here instead of King for a thousand years!?
V 1 Comment
6
Forever and One (Neverland)

An epic song by Helloween that should be in the top 10
It should be top 3!
Its must be number 1... Number 1... Again.. Number 1 or one.. You knowed
This song is just it... I completely blew my mind!
V 12 Comments
7
If I Could Fly

Simply the best song Helloween has. Great music, great lyrics, great musicians. Helloween rules, both the old and the new, but this song is the best.
This is one of those songs that make you think "How can something this simples be so good!? ". A masterpiece.
This is their best without a doubt. One of the best songs ever written
Greatest song they put out.
V 8 Comments
8
Dr. Stein

This song is great! A fun song to cheer us up...
And there is a song that must be in the list:
Forever and One, and should be Top 10

Think they should add some more songs!


Kiske's voice is good in this song
Waiting for u on 7th dec,2015 here at hornbill festival, kohima nagaland, India
It's Best song ever..this song give me more spirit.tq
9
Power

One of the best Helloween songs, the live version is the best.
For me this is the number one Helloween song.
One of the songs from the Deris era that can make all the crowd sing along. Great live song
10
Future World

The concert version of this song is great, powerful and fun. Hard to believe that one of my favorite songs by one of my favorite bands is number 18. Just how can this be?
By far the simplest and most energetic of their earlier songs... lets not get over complicated, this was direct and prophetic.
This should easily be in the top 5...easily...
Awesome!
The Newcomers
?
A**hole

V 1 Comment
?
Save Us

The Contenders
11
A Tale That Wasn't Right

Simply awesome! Mind blowing song
One of the best Songs that I know, wonderful voice!
Best metal song and best song that I have listened to my entire life - AL9JL
Should be the first, in my humble opinion
V 3 Comments
12
The Dark Ride

I've been listening to this song from the week it came out, and 13 years later it's still my favourite song in the world.
V 1 Comment
13
March of Time

An epic theme! POWERFUL lyrics POWERFUL solos
... TIME!, march of time!...
V 3 Comments
14
Nabataea

Have you heard the melody in this song? It's extremely well written m/
This is a great Helloween classic.
Awesome sick
Love all of it specially have way in the song when the chourus goes fast pace
V 1 Comment
15
The King for a 1000 Years

One of the best songs Helloween have ever written. It has the right amount of speed, aggressiveness, melody, and of course - cheesiness that you often heard in Helloween songs. Its length and its epic tale also contributed to its epicness.
16
Revolution

17
Burning Sun

18
Ride the Sky

This the Classic from the Band. Kai Hansen was the man and this one is one of the greatest Speed Metal Songs ever.
Maximum power and speed, High scream and Beautiful melody.
Nothing gets me more pumped up than this song! - IronSabbathPriest
This ought to be in the top 10.
V 3 Comments
19
Hold Me in Your Arms

V 1 Comment
20
Far In the Future

PSearch List
Recommended Lists
Related Lists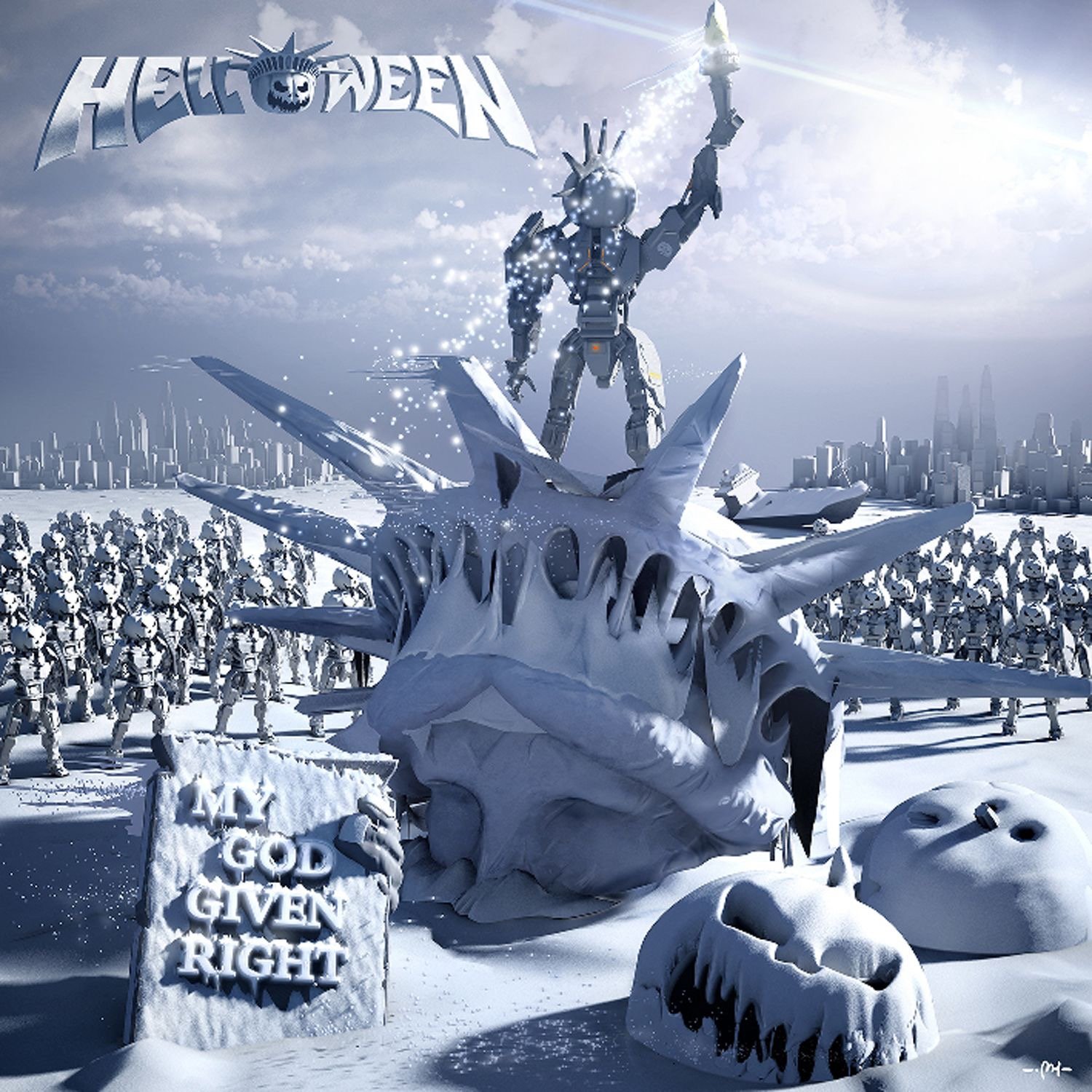 Best Songs from Helloween's My God-Given Right
Top 10 Songs Between Blind Guardian and Helloween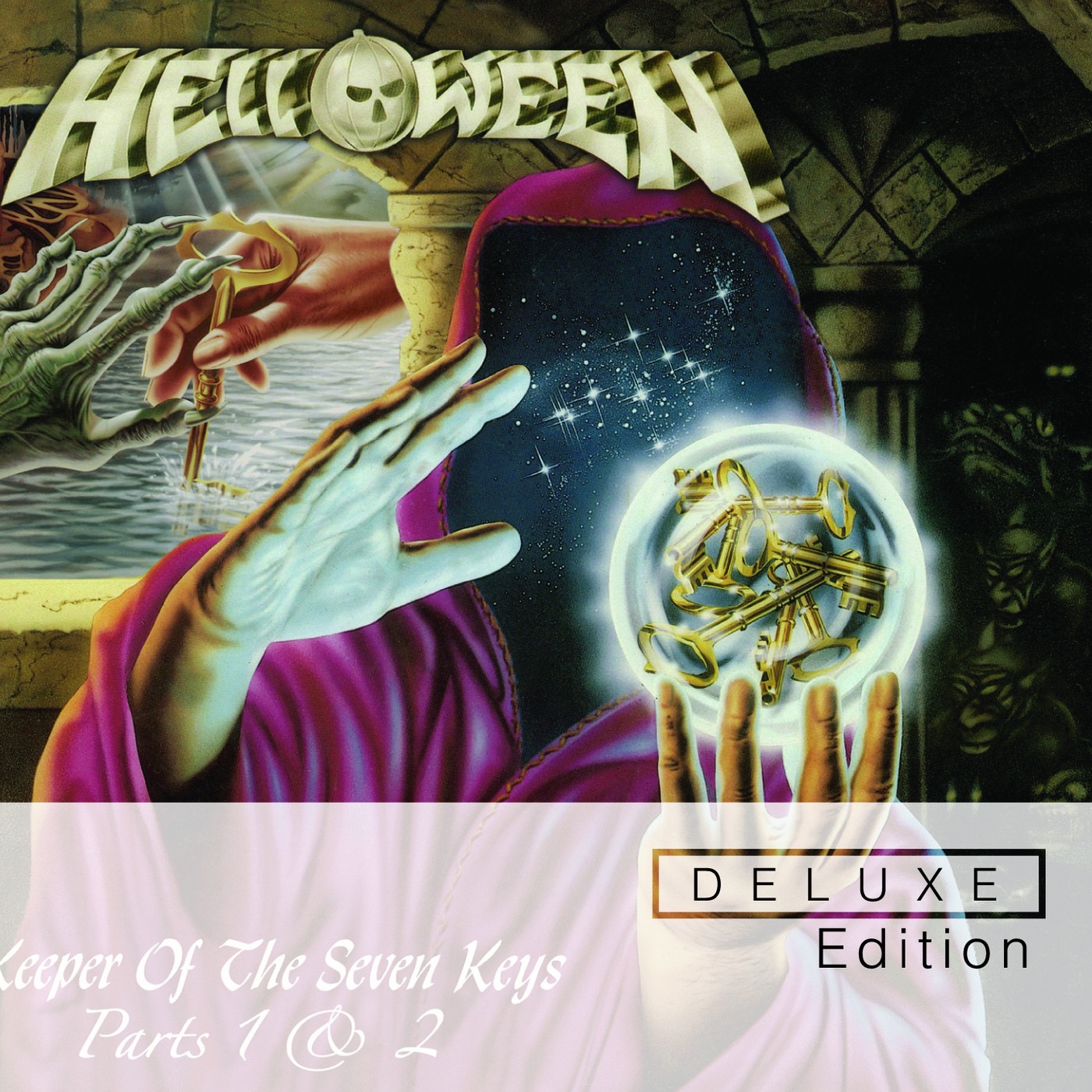 Top Ten Best Helloween Songs With Michael Kiske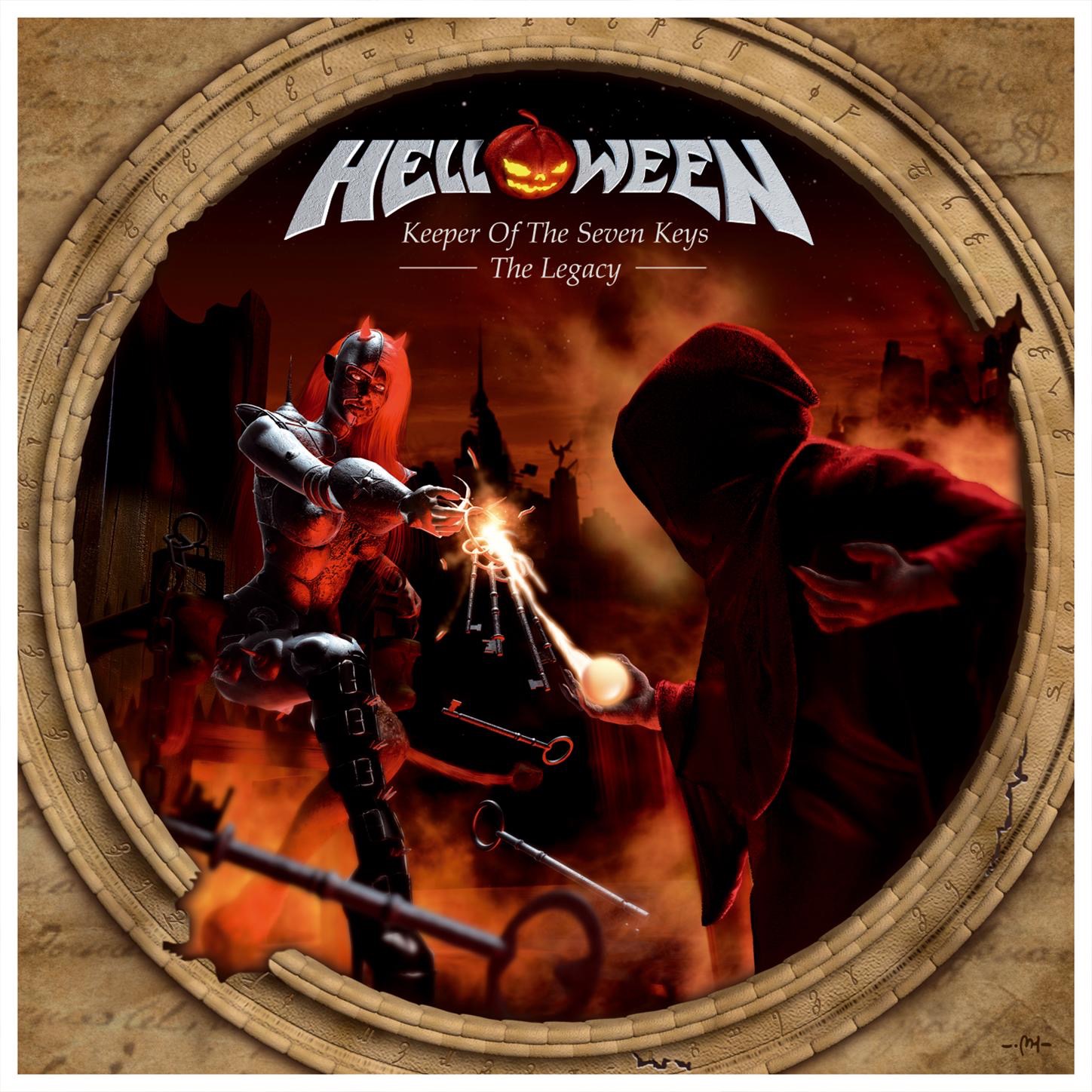 Top Ten Best Helloween Songs With Andi Deris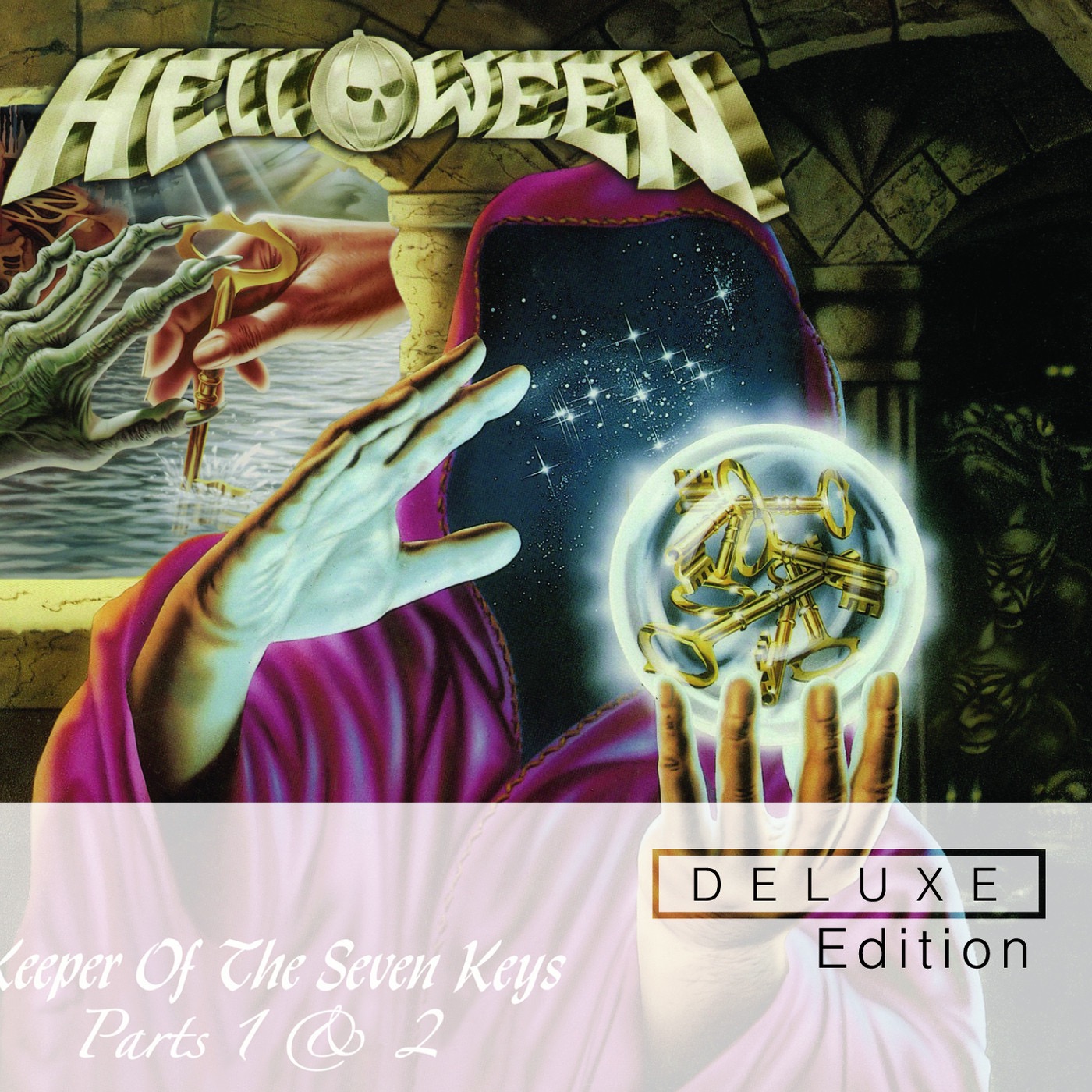 Top Ten Best Songs On Helloween's Keeper of the Seven Keys - Part 2
List StatsUpdated 19 Feb 2017
2,000 votes
93 listings
7 years, 103 days old

Top Remixes (15)

1. Eagle Fly Free
2. Keeper of the Seven Keys
3. Silent Rain
mikems74

1. If I Could Fly
2. Hey Lord!
3. I Want Out
MusicGoddess1991

1. Eagle Fly Free
2. Revolution
3. Dr. Stein
djh101
View All 15
Posts
Error Reporting
See a factual error in these listings? Report it
here
.