Best Jazz Artists
1
Miles Davis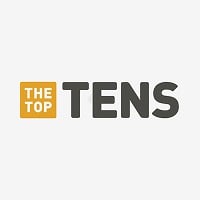 Miles Dewey Davis III was an American jazz trumpeter, bandleader, and composer. He is among the most influential and acclaimed figures in the history of jazz and 20th century music.
most albums, songs; he invented a different kind of jazz
A true innovator. I don't know anything about Jazz, but the few albums I've heard by him blew me away
Miles...respect
Miles really changed the game when it came to jazz music. If he wasn't around, I don't think we would've had artists like Robert Glasper and Christian Scott today. - Mcgillacuddy
2
John Coltrane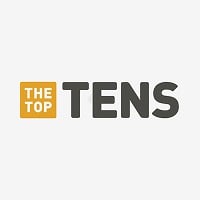 John William Coltrane was an American jazz saxophonist and composer, also known as "Trane". Working in the bebop and hard bop idioms early in his career, Coltrane helped pioneer the use of modes and was later at the forefront of free jazz.
he is such a freakin great saxaphonist. any jazz saxaphonist (like myself) studies him day in and day out and can only dream of being as good as him - fireinside96
God given talent and the greatest emotional output ever. The greatest. Period
His music is great but Davis was more creative.
3
Louis Armstrong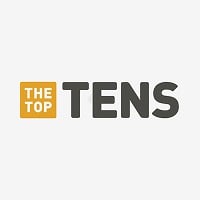 Louis Armstrong, nicknamed Satchmo or Pops, was an American trumpeter, composer and singer who was one of the most influential figures in jazz.
While John Coltrane and Miles Davis are certainly worthy of consideration for being the greatest; I think it would be beyond unfair to rank them ahead of Louis "Satchmo" Armstrong for receiving that honor. Born a poor boy in New Orleans (1901), and then learning to play, sing and perform while developing the sound and style of Jazz music as it evolved throughout it's height in the 1920's-1940's, has made him one of the most influential and iconic musicians not only of Jazz, but of the 20th Century altogether. Not only was his wide and colorful smile unique and inviting, but he also possessed a unique signature voice that emoted the blues and performed insane trumpet solos that have never been duplicated to the effect that he had captured with an audience. Just take a listen again to masterpieces such as "I Get Jealous", "Blueberry Hill", "Shadrack", "Skokian", "What A Wonderful World", La Vie En Rose", "Mack the Knife", "When the Saints Go Marching In". Similar to what another ...more
No matter who is the next generation of good Jazzmen/women, no matter how many classic jazz albums have come out, no matter how many good jazz instrumentals we hear or have heard, Louis Armstrong will be to jazz as Elvis was to rock, and Michael Jacskson was to pop. He will be the king of Jazz forever - greatesttop10s
*Louis Armstrong's instrument of choice that he performed insane solos on was primarily a coronet and not a trumpet, as I had mistakenly suggested in an earlier comment.
I can't believe he's not on this list! Ever heard What a wonderful World? - Alpha101
4
Duke Ellington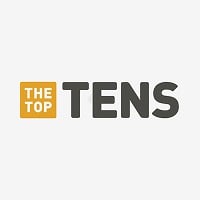 Edward Kennedy "Duke" Ellington was an American composer, pianist, and bandleader of a jazz orchestra, which he led from 1923 until his death in a career spanning over fifty years.
he is just awesome. I can't stop listening to him. Whenever I open Itunes, the first song I listen to is always one of Duke Ellington's songs.
Duke Ellington is the sound of interwar, the sound of the classiest jazz. So many greats out there but Duke will always be the true icon.
He's the best of the best his music is inspiring and he composed and played his whole life like 50 years
Sir Duke should be 1 or 2. A great pianist and composer. Surely better than 5 on list.
5
Frank Sinatra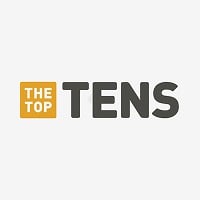 Francis Albert "Frank" Sinatra was an American singer, actor, and producer who was one of the most popular and influential musical artists of the 20th century. He is one of the best-selling music artists of all time, having sold more than 150 million records worldwide.
Yes, I am a huge Sinatra fan, but he just does not have a place on this list. For those of you who do not know what jazz is, vote for him on some other list, such as greatest singers of all time (he would be my number 1) - HerbiQuintus
Don't understand why he is not at number one?
Frank Sinatra is timeless, he truly deserves the top place
I expected him at number 1? I mean his voice is very unique. - Userguy44
6
Herbie Hancock
My new favorite jazz artist (with me being a saxaphonist Bennie's work is the key element for me). - fireinside96
7
Return to Forever
Absolutely! One of Jazz's all-time best groups. Their first album, "Return to Forever," is a gem and one of my very favorites.
Their album "Romantic Warrior" is jazz fusion at its finest. - BrideiMacBella
Sorry. I had not heard of this group, vut will look it up
8
Ella Fitzgerald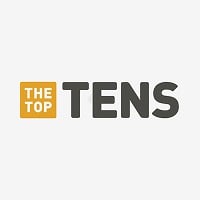 Ella Jane Fitzgerald was an American jazz singer often referred to as the First Lady of Song, Queen of Jazz and Lady Ella.
Ella Fitzgerald should be right at the top of this list. No one does ballads and up-tempo numbers with the same fluency and consistency as Ella. Even fellow greats like Bing Crosby, Duke Ellington and Ira Gershwin have praised her beyond themselves
It's hard to believe that this lady is so low down on this list. I love Amy Winehouse, she had an incredible Jazz voice but to place her above Ella? Come on! - Britgirl
One of the best singers ever and a queen of jazz
I adore this woman. She's just amazing. - Britgirl
9
Tony Bennett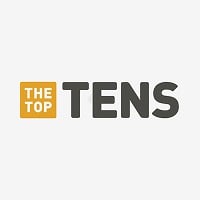 Anthony Dominick Benedetto, known professionally as Tony Bennett, is an American singer of traditional pop standards, big band, and show tunes.
He's still got it. Don't belive me? Listen to the album Cheek To Cheek he made with Lady Gaga, who, by the way also has an incredible rich voice for Jazz. - Britgirl
10
Billie Holiday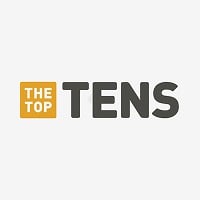 Eleanora Fagan, professionally known as Billie Holiday, was an American jazz musician and singer-songwriter with a career spanning nearly thirty years.
I have extremely eclectic taste. I love jazz, classic rock, indie pop and a thousand things between, but my favorite artist of all time is, hands down, Billie Holiday. No one has ever sung their soul like she did. You feel her pain, her joy, her frailty in every note. There's no better rainy day soundtrack, wedding theme or breakup anthem than Lady Day.
Are you guys kidding me? Billie Holiday is one of the jazz greats! Everything about her is amazing... Her signature style of singing half a beat behind but never off tune and the obvious pain and experience in her voice as she sings. Honestly... When she sings it lets you know that no one will ever sing like that again... The era of great jazz singers is over...
Lady Day! How in hell is my Billie so far down this list? Yes, improv is fun, and Davis and Mingus (Mingus is also shamefully low) are geniuses, but Billie Holiday is beautiful music, unmatched.
She should be #1
The Contenders
11
Charlie Parker
Definitely should be above Sinatra and Django for the simple reason that he fits into the category "jazz artist". The other two are questionable
Parker was a God! His album BIRD was one of the best I've ever heard... I'm astounded that he's not higher... I don't even know who Django Reinhardt is. I don't even know one of his songs. But I could list off Charlie Parkers songs and albums fast than you could look them up
A comet passing by! BIRD changed the sound of jazz. Even at his worse at that infamous and controversial recording, he still influenced players for generations. Even Miles was seduced
Really, #9... Name any jazz musician who could solo as good as "bird"... Still can't think of one? Exactly!
12
Weather Report
What talent in one group. Still miss Jaco.
13
Charles Mingus
Classical compositional elements with such a free sound. Duke's only composer peer.
Crazy and weird, yet not free chaos. Structured chaos is Mingus
The liner notes on one of his albums are from his physcologist. That tells you how good he is!
If you don't think he's the best, listen to hatian fight song. The End
14
Mahavishnu Orchestra
Maybe more on the rock side than jazz, but the styles and purely insane masturbation produced in the music makes them one of the best in all jazz rock/fusion.
15 Dizzy Gillespie
16
Django Reinhardt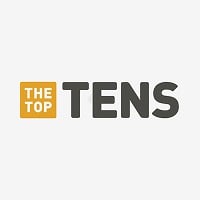 Django Reinhardt is a famous guitarist in the genre of jazz. He lost 2 of his fingers in a fire but carried on with his playing. He later inspired Tony Iommi, the original guitarist of Black Sabbath, to continue playing after he lost his fingertips in a factory accident. His guitar is an acoustic gypsy. ...read more.
I love stand-alone acoustic-guitar jazz solos.
Greatest guitarist of all time
A Gypsy Jazz Man. Who'the thunk it? Only in America. We are blessed.
He is my idol!
17
Chet Baker
Has so much tenderness and emotion in his voice and trumpet playing. Genius!
Such beautiful music. Chet deserves a higher place on this list!
Brilliant and very talented trumpeter/singer who lived through his music. His music could completely wrench your heart but sound so sweet and heavenly all at the same time.
Dreamy... He bleeds through his music and all you can hear is his raw emotion. Brilliant!
18
Amy Winehouse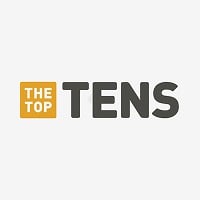 Amy Jade Winehouse was an English singer and songwriter known for her deep expressive contralto vocals and her eclectic mix of musical genres, including soul, rhythm and blues, and jazz. She is also a well-known member of the 27 Club, as she overdosed on alcohol at age 27.
Amy Winehouse absolutely does not get the credit she deserves. What my generation, and even some of the older generations seem to have an extremely difficult time understanding is she LIVED the jazz lifestyle! Our greatest jazz vocalist and other jazz musicians have been through some of the same things (i.E. - Billie Holiday, Charlie Parker) The difference is, following her horrid relationship with her ex husband and her bad decision to engage in hard drugs she was "raped" for lack of better word by the ridiculous tabloids. There are no words good enough to describe how huge her talent is, as both a singer and song writer. The standards she has sang are impeccable and her own material is original, thought provoking and beyond a pleasure to listen to.
She had just something special. If you only listen to the sound if her voice (and not to the lyrics) you know what she's singing about.

And her lyrics: I haven't understood yet how a person can put so many emotions in a few words... she was a personality, there isn't another person who is as 'different' as her.

She is THE jazz musician for me, I'll never forget her! - AllRockMusicGirl
She isn't jazz. More like R&B.
Amy was an incredible talent with a totally unique voice who was enjoyable whether drunk or sober. Too bad she said no, no, no.
19
Al Di Meola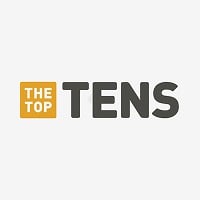 Al Di Meola is an American jazz fusion and Latin jazz guitarist, composer, and record producer of Italian origin.
20
Chick Corea
Unbelievable keyboard player... The melodic lines he thinks of on the spot are inconceivable!
21
Cab Calloway
Not on list! - Opium_Den
22
Dave Brubeck
He should be in top 5. incredible charisma and unbelievable beauty.
23
Thelonious Monk
His style of piano playing is unique. Each person in his quartet is so talented. He has the best jazz quartet I have ever heard in my life.
Perhaps my favorite jazz pianist
24
Kamasi Washington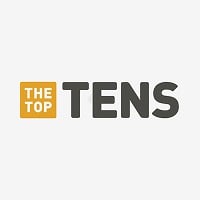 A more modern Jazz artist but he's great. Just listen to The Epic and tell me how it's not good. - DarkBoi-X
25
Norah Jones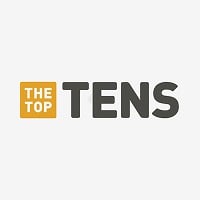 Norah Jones is an American singer, songwriter, pianist & actress. She won several awards and sold more than 45 million records worldwide. Billboard named her as the top jazz artist of the 2000–2009 years.
Norah Jones is one of the best new age Jazz muscicians, not has good as Ella Fitzgerald, Miles Davis, and other artists of the height of Jazz music, but does deserve credit her and Amy Winehouse to maintain popular with a Jazz style when Jazz was losing it popularity - germshep24
Norah Jones as 6? No offense, but this must be a joke. - classick
I am one of Norah's biggest fans and also surprised to see her this high and above Billie Holiday, but I think her position is justified, though in a different way, and I believe she created more of her own genre incorporating jazz elements than a full-on Jazz artist, specifically Vocal Jazz. In short, Jazz Artist is not the best description of Norah. Contemporary Jazz Singer-Songwriter is a better description. Norah did enrapture audiences with her album Come Away With Me, and definitely introduced people to a side of Jazz they never saw before, and she continues to be an underrated artist today, with her albums Day Breaks and Feels Like Home being very underrated. Her soft, mellow, relaxing, and soulful voice is like a most beautiful pearl of warmth and pulchritude. Norah is an incredibly creative artist that sings and incorporates everything from Vocal Jazz, Soul, Country, Pop, and so many more genres into her music. She has a masterful sense of dynamics, emotiveness and register ...more - Grandiloquence
26
Bill Evans
One of the best jazz pianist
Deserves top 10 at least, GREAT artist
27
Marcus Miller
Amazing bassist - emilk
28 Sonny Rollins
29
Nat King Cole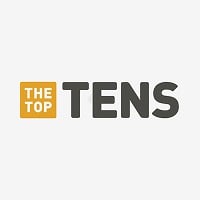 Nathaniel Adams Coles, known professionally as Nat King Cole, was an American singer who first came to prominence as a leading jazz pianist.
He should be way higher
Should more higher - juanjaramillom
30 Dexter Gordon
32 The Modern Jazz Quartet
33
Robbie Williams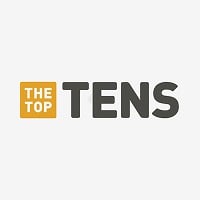 Robert Peter Williams is an English singer, songwriter and actor. He was a member of the pop group Take That from 1990 to 1995 and again from 2009 to 2012. He has also had commercial success as a solo artist.
Swing When You're Winning
34
Sun Ra
Aw yeah I love his space themed music! How was this not on the list?! Atlantis, Lanquidity and Space is the Place are amazing albums. - SammySpore
35 Wayne Shorter
36
George Benson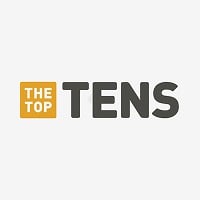 George Benson is an American guitarist, singer, and songwriter. He began his professional career at the age of 21 as a jazz guitarist. Benson uses a rest-stroke picking technique similar to that of gypsy jazz players such as Django Reinhardt.
I'm thinking George Benson should be a lot higher then 17 not only does he hum the solo but plays it. Very gifted note for not guitarist (Plus he plays clean undistorted for the most part lead AND RYTHEM Guitar simultaneously. Goerge for #1
come on guys. George is a great fusion of jazz and soul. Just take a listen to Give Me The Night. he is the king. - fireinside96
31? Really wow you have to be kidding me. I expected him to be in at least the top 5 - Sabbath
37
Vagif Mustafazadeh
His works... Life itself... I can't describe. Just listen, dream and enjoy the harmony of music... - Yunis
38
Jaco Pastorius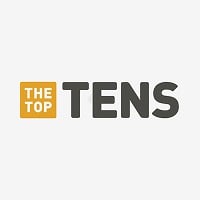 John Francis Anthony "Jaco" Pastorius III was an American jazz bassist who was a member of Weather Report from 1976 to 1981. He worked with Pat Metheny, Joni Mitchell, and recorded albums as a solo artist and band leader.
John Coltrane, Duke Ellington, and Miles Davis are my favorites, but Jaco is the greatest bassist ever.
absolutely genius!
39 Diana Krall
40
Julie London
Best Female singer in my opinion... I love her song called, Cry me a river it is soft and relaxing and is full of great emotion with her voice and the lyrics in the song... The song will give you strong emotional feel I guarantee it.
41
Michael Buble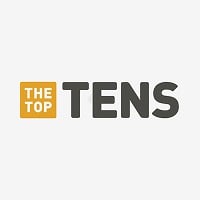 Michael Steven Bublé is a Canadian singer, songwriter, actor, and record producer. He has won several awards, including four Grammy Awards and multiple Juno Awards.
He's #1 no questions
42
Jamie Cullum
Momentum is his momentum on Jazz
43
Benny Goodman
Benny Goodman is obviously the best. His jazz band was the first jazz band to ever play at carnegie hall.
Best jazz music I've ever listened to. So melodic upbeat and catchy.

Listen to the wang want blues!
44
Max Roach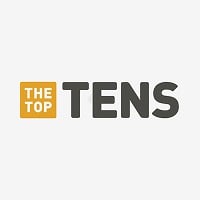 Maxwell Lemuel "Max" Roach was an American jazz drummer and composer. A pioneer of bebop, he worked in many other styles of music, and is generally considered alongside the most important drummers in history.
Max actually has INTERSETING music! Think of that!
45
Wes Montgomery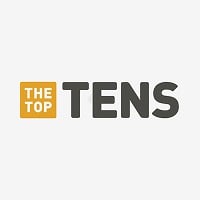 John Leslie "Wes" Montgomery was an American jazz guitarist. He is widely considered one of the major jazz guitarists, emerging after such seminal figures as Django Reinhardt and Charlie Christian and influencing countless others.
He helped introduce jazz to popular music.
Destroys everyone on this list

Sorry Louis Armstrong
Easily the greatest Jazz guitarist who ever lived. And when you think that he just played with his thumb for picking and three fingers for fretting... damn. Spectacular
46
Snarky Puppy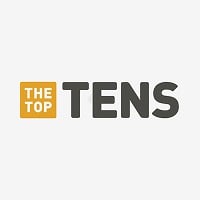 Snarky Puppy is a Brooklyn, New York-based instrumental ensemble led by bassist, composer and producer Michael League.
Underrated!
Snarky puppy is a collection of incredible jazz performers who make even more incredible music. Their most recent album "We like it Here" has a whole list of amazing funk jazz songs that will make you sing hallelujah! They've been around forever but somehow they just keep getting better and sound like a choir and DJ came together and made a bunch of freaky babies who know how to rock.
47 Count Basie
48
Nikki Yanofsky
Incredible, vote! She sung the 210 Olympic theme song! - Bigpickleman
Amazing Artist, deserves to be in the top 20!
49
Glenn Miller
58th, you must be kidding
50
Bing Crosby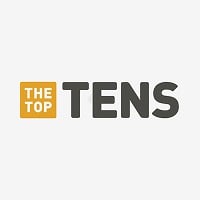 Harry Lillis "Bing" Crosby, Jr. was an American singer and actor. Crosby's trademark warm bass-baritone voice made him the best-selling recording artist of the 20th century, having sold over one billion records, tapes, compact discs and digital downloads around the world.
Influential
PSearch List