Top Ten Best KoRn Songs
chirkoman
The Contenders: Page 3
41
Mr. Rogers

I listen to this song everyday (for the record, I do not at all hold a grudge against Fred Rogers) to remind me that I should be more careful about what my kids watch. I grew up on really scary and inappropriate kids shows like Billy & Mandy, iCarly, Mr. Meaty, etc.
Agreed! It should be in the top 10! Needs more votes!
One of the best songs by Korn!
How is this not top 10?
This song can tell a stranger what koRn is all about!
42
Never Never
This song is so amazing and his voice...so awesome. Should be in the top tens to be sure
Not traditional Korn... Fantastic change up. Personal top 10!
Can't believe its no. 49
43
Helmet in the Bush

Probably their darkest song ever... Should be in top 20 AT LEAST
El paco. YA know you can call me el paco right? Love this song! I love all of the KoRn songs created. Makes me excited for the new CD later in 2016!
44
Hater

How is this song so low on the list? I think that is is an amazing song, it's relatable and motivational, and it reminds people like me that we're not alone. I think that I love this song so much because I relate so well to it. I was bullied frequently throughout my primary and High School years, and I know that I am not the only one. This is by far my favourite KoRn song, and I'm shocked that so few people share the same opinion.
This song just reignite my interest for korn.. After a very long time
This song is awesome because it tells people that self harm and suicide are never the answer
This is my favourite tracks by Korn, just for the electronic section alone.
V 3 Comments
45
Dirty

By far the most powerful song, specially regarding lyrics and guitars. It's just raw emotion, bringing a tear out... And when the song's over, you just need to listen to it again.
I hurt so bad inside... I wish you could see the world through my eyes, each day is the same... I just want to laugh again.
Best KoRn song of all time!
Emotion, Emotion, Tearjerker, Emotion.
V 1 Comment
46
Souvenir

Love the lyric, simply an awesome song. Should be somewhere in the top 15.
The best KoRn song ever!
47
I'm Hiding

48
Oildale (Leave Me Alone)

This went from 18 to 35!? Truly a shame. Deserves at least number 5.
One of their most underrated songs, it's so good!
The title says it all."WHY DON'T YOU JUST LEAVE ME ALONE?!?!?!? My heart's gonna break from the fall! Holding on to petty things, giving all the hate it brings! WHY DON'T YOU JUST LEAVE ME ALONE! "Kick butt song! Jon has a lot of anger in this song. Geez, I need singing lessons from Jonathan. Ha, I got the lyrics right!
I love this album cover *o*
V 2 Comments
49
Predictable

Epic ending.. I'll live forever!
50
A Different World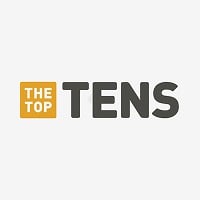 The older stuff is better, but this is a damn good song. And, come on, Corey Taylor. That should be a good enough reason on it's own to listen to this great song.
Such an underrated song it's so good
51
Seed

What! This sucks how is this song not higher this is song in my opinion is one of korns up beat but heavy songs, and is very catchy, people please rate this higher, or at least listen to this song.
0.3! Spot 50! Come on! This song should be higher on the list
52
Counting on Me

The bass in the intro leads perfectly into the rift. This is another KoRn song about being fed up, but if you "take a look in the mirror", this song could be about overcoming self-doubt Definitely my favorite song.
This song is SO UNDERRATED Johnathon davis's voice gives me chills and this and did my time are my favorites
This song is amazing. For me it is a toss up between this and hereto stay as the best song. Can't believe counting on me is 66. So underrated yet so good.
Raw, emotional, heavy, and beautiful
V 1 Comment
53
Are You Ready to Live?

54
Here It Comes Again

Really great song, specially the chorus, whilst songs like freak on a leash and twisted transistor are still great songs, this is still my personal favourite.

KoRn for the win... I will wear my band hat with pride. - Giusti97
55
Twist

beatboxing has reached new levels of epicness due to this song.
Very good intro song to an amazing album
I've listened to this for hours on end. Somebody help I can't stop.
Probably the best intro to any album ever.
V 2 Comments
56
Another Brick in the Wall Pt. 2

Best Of The Best Cover You Can Hear Of Pink Floyd! Hates Off Korn.. Must Must Listen I Am surprised That The song IS Not On Top 5 Song
57
Tearjerker

A very sad song that tells a story
I don't know how many times I've put on this song and cried my guts out to it. Absolutely love it
Beautiful and sad song with a great ending
One of Korns saddest and emotionally heavy songs
V 1 Comment
58
Everything I've Known

How is this song so low? It is so underrated! It has a dark entrance and an epic lead on to one of the best choruses in the world!
Should be higher, at least in the top 20. :3
My favorite off of this album
59
Insane

One of my all time favorite songs of not just KoRn but ever!
Finally it's on the list!
I love my life insane just like this song
One of Korn's heaviest song, amazing song!
V 3 Comments
60
Embrace

PSearch List
Recommended Lists
Related Lists

Best Songs From Korn's Debut Album

Best Songs from Korn's Issues

Best Songs From Korn's Follow the Leader

Best Songs On Korn's The Paradigm Shift

Best Songs from Korn's the Serenity of Suffering
List StatsUpdated 20 Sep 2017
8,000 votes
160 listings
9 years, 32 days old

Top Remixes (106)

1. Freak on a Leash
2. Blind
3. Twisted Transistor

htoutlaws2012

1. Freak on a Leash
2. Rotting in Vain
3. Love & Meth

EvilAngel

1. Lies
2. Blind
3. Freak on a Leash

dragger
View All 106
Posts
Error Reporting
See a factual error in these listings? Report it
here
.