Best Melodic Death Metal Bands
truemetal
The Contenders: Page 4
61
Dominia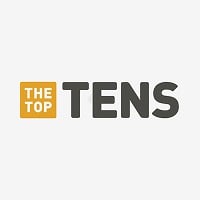 Awesome Melodic Death Metal band with symphonic and neo-classical influences. Some of their songs are fierce and evil, some others are really beautiful! - Flav
Best melodic death metal band from russia... I don't know why they are not in the list... They sound good... Just listen them to vote...
Their first album is amazing- brutal yet beautiful. The song Mountains of Gods Depression really is just brilliant and one of my favorite songs
V 1 Comment
62
Scar Symmetry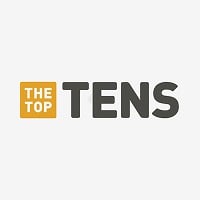 Scar Symmetry is a Swedish metal band from Avesta in Dalarna County, Sweden, formed in 2004. The band has released six albums, with seven released singles.
Scar Symmetry definitely is something very unique! If you want something a cut above the rest and something truly unique they are the way to go! Their vocalist kicks ass too! They have a sound all their own!
Scar Symmetry truly has a sound of their own which makes it hard to categorize them. They are on a completely different level compared to the rest of these bands because they are melo death/ Power metal in my opinion. They truly combine my 2 favorite genres into a one of a kind band! Love their music, and Per Nilsson is literally one of the best metal guitarists out there! I recommend listening to every album, but if I had to pick one, it would be eitherThe Singularity (Phase I - Neohumanity) or Holographic Universe! Just amazing!
Listened to all the bands on the top 10 list and I gotta say scar symmetry is the best, their solos, vocals, lyrics and riffs are just beautiful and so unique. Listen to holographic universe album and you will think the same
Should be Top 10. Great solos, vocals, everything. - NuMetalManiak
V 5 Comments
63
Immortal Souls
This band is what you can call PERFECT... More melody than kalmah... Themes better than DT... Vocals better than IF... All and all awesomest... Their music is very hard to find... But, if you find it you will never ever delete a single song of it... Because all of them are awesome! I'm rocks! Another band to watch out is Mercenary!
V 1 Comment
64
The Unguided
Amazing band, should be placed much higher than Sonic Syndicate, they're the new and proved version!
Should be in top ten at least! Awesome Band one of my favorites!
Definitely a good band lots of talent
65
Hallucination
One of the best Melodic Death acts of Bangladesh
Best melodic acts from South east Asia
Melodic Death Giant of Bangladesh
The Smile of Death song is amazing m/
V 3 Comments
66
Swallow The Sun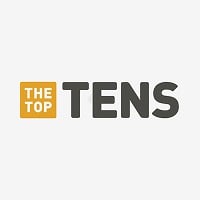 Swallow the Sun is a Finnish melodic death/doom metal band. They have a melodic, atmospheric doom metal sound.
Melodic Death Metal + Doom Metal, very cool and atmospheric stuff there! - Juli
Dark depressing mind blowing guitar riffs, vocal is just awesome! Dark deep growling with deep lyrics.clean vocal is also awesome! Mikko is legend! I love this band
V 3 Comments
67 Crematory
68
Threat Signal
One of the few band ever to include melodic tapping while still sounding metal as hell, should definitely be given a listen to. For a first song use Inane.
These guys r really great. One of the best unpopular death metal bands.
69 Armageddon
70
Antim Grahan
Awesome.. Awesome.. They don't have synthetic sound as others do. But Real metal listeners should hear them. Hallowed be thy name cover,300 are brutal and fast..
71
Caladan Brood
They have only been about for a few months, but they are the BEST! They got me into melo death, and they are awsmoly talented people. Inspired by the great Malazan Book of The Fallen, this band is a MUST!
72
Amaranthe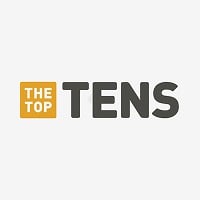 Amaranthe is a Swedish heavy metal band notable for having three lead vocalists: Elize Ryd, Jake E. Lundberg, and Henrik Englund Wilhemsson, each presenting a different vocal style. Their second album, The Nexus, reached 6th on Swedish charts, 4th on Finnish charts, and reached a peak of 12th on the ...read more.
Best band ever; unique vocal combination offers great vocal harmonies.
Worst band ever; radiofriendly vocals and generic riffs make them sound like pop metal - Juli
73
Imperial Circus Dead Decadence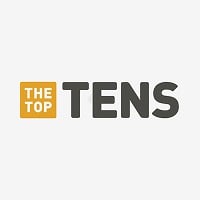 Imperial Circus Dead Decadence (ICDD) is a Japanese metal band with a lot of different influences. The band was formed in 2007 in Fukuoka. They have released 2 EPs and 2 full-length albums so far, which are received well among fans of Japanese extreme metal, especially their second full-length "Kuruoshiku...". ...read more.
Really Cool band! They mix melodic death meal with black, symphonic and many other things.
74
Obscura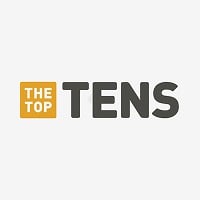 Obscura is a German technical death metal band from Landshut, Germany, founded in 2002. The band became prominent when members of Necrophagist and Pestilence joined Steffen Kummerer to release the critically acclaimed second full-length album, Cosmogenesis. The band was named after the Gorguts album ...read more.
Obscura is NOT melodic death it's Technical Death at their best level... but it's good to see them in any list!
75
Make Them Suffer
The vocalist is absolutely amazing!
Uncle is apart of that band
76
Dark Lunacy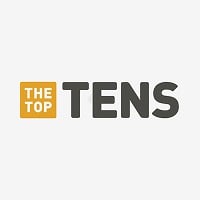 Dark Lunacy is an Italian melodic death metal band, often using a string quartet and Red Army choirs.
Very awesome band! Their first 3 albums are very unique and have excellent Melodic Death mixed with classical instruments, symphonic/orchestra-elements or even choirs.
The following albums are sadly just average/okay and nothing special... - Flav
Can't believe no one added this band. For me one of the best. Listen to their song "Serenity"... it's just too awesome!
The diarist is a very cool album by them. Worth checking out!
66? They should be top 10, their first 3 albums are so artistic and evocative!
V 1 Comment
77
Parasite Inc.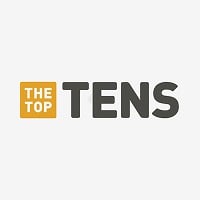 Parasite Inc. is a melodic death metal band from Aalen, Germany. Formed in 2007 the band currently consists of Kai Bigler, Dominik Sorg, Stefan Krämer and Benjamin Stelzer.
Parasite INC. I'm dissapointed to see it in 72nd position when it comes to melodic death meatal you must not just see ear busting music but also the sync between lyrics music and the energy of the song. I had hoped to see Parasite Inc in top 10
They are sweet, but not THAT good in my opinion. Their sound is cool, but not very original. It's merely a well-executed mix of Arch Enemy and Heaven Shall Burn. - Flav
78
Gates of Ishtar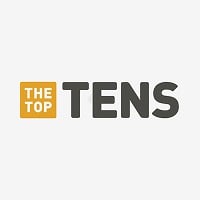 One of best melodic death metal bands.
Pretty much "In Flames Worship".
They do not contribute anything new, but they make great melodic death metal! Definitely check out, if you like Jester Race era In Flames and want more! - Isaax
79
Noumena
One of the best bands of all time, and the very best of melodeath, along with Avatar and Kalmah.
V 2 Comments
80
DevilDriver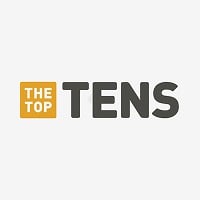 DevilDriver are an American heavy metal band from Santa Barbara, California, formed in 2002, consisting of vocalist Dez Fafara, guitarists Mike Spreitzer and Neal Tiemann, bassist Diego "Ashes" Ibarra and drummer Austin D'Amond.
Such an underrated band that always impresses.
Basically it's Lamb of God meets At the Gates
I never considered them melodic death, but there are definitely influences. cool band, but definitely not in a top50 list
PSearch List
Recommended Lists
Related Lists

Best Non-Melodic Death Metal Bands

Most Influential Melodic Death Metal Bands

Top Non-Melodic Death Metal Bands from the Nordic Countries

Top 10 Swedish Melodic Death Metal Bands
List Stats
6,000 votes
165 listings
6 years, 282 days old

Top Remixes (43)

1. Be'lakor
2. Quo Vadis
3. Serpent
Flav

1. At the Gates
2. Caustic Euphony
3. Ensiferum
damianichabod

1. Children of Bodom
2. Insomnium
3. Kalmah
nooreldeen
View All 43
Posts
Error Reporting
See a factual error in these listings? Report it
here
.