Top Ten Best Metal Drummers
The Contenders: Page 3
41
Zbigniew Robert "Inferno" Prominski (Behemoth)
Seriously like why is he not on here? Song slaves shall serve he drums at 280bpm. Shemhamforash he clocks in at just under 290. Please I beg you if you like drumming look him and his band up on youtube.
Um, top 10. Fast isn't always best but he's extremely skilled. He should be many many many many many slots higher up on the list.
What! He is without doubt in the top 3 of all time metal drummers. Listen and actually watch him play is just mind blowing
One of the best, without doubt!
V 3 Comments
42
Mike Wengren (Disturbed)
Sure mike may not be the fastest drummer but his use of all the drums and cymbols are so well placed and the kicks as simple as they sound are sometimes in such obscure spots because he's following the guitar but he does it seamlessly. Not to mention the tribal drumming like a beast. How can the drummer who came up with one of the most recognizable beats (Down With The Sickness) be so low on the list?
Are you serious? How can you listen to "Down with the Sickness" or any other Disturbed song and not recognize how skilled and hard-hitting this guy is.
The drum beats are what gives away Down With The Sickness. He deserves to be much higher on the list.
Can someone explain to me why is Mike this low?
V 2 Comments
43
Shannon Lucas (The Black Dahlia Murder)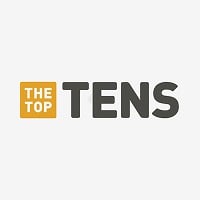 This guy is a beast. Listen to Nocturnal (especially What a Horrible Night to Have a Curse) and I think you might vote for him.
I played in a band with shannon lucas called killing cycle and he is by far one of the best sickest drummer out there! John panzino
Best drummer out there, hands down. Stupid limit lololololol
Ignore the Black Dahla Murder crap and listen to Lucas on All That Remains album The Fall Of Ideals. Crazy footwork
V 1 Comment
44
Arin Ilejay (Avenged Sevenfold)
He is a great drummer. He really knows how to drum. He is a replacement for The Rev. He needs to be on higher position!
People only think of speed
Amazing obsessive chops are important
And this guy delivers
And he's still young
GReat drummer as a replacement of REV... Nyc style of drumming... He will be one of the top 10 drummers...
V 1 Comment
45
Nick Augusto (Trivium)
One of the best drummers ever. Filled in perfectly for Travis smith (who is also one of the best drummers ever) and was able to raise the bar for trivium with his clever beats, amazing footwork and incredible blast beats. This man is a real life god. TRIVIUM ALL THE WAY!
I agree that he is a great drummer, but what about Travis Smith, he was there before Nick.
46
Christoph Doom Schneider [Rammstein]
He has so much passion for what he does. Christoph respects and loves the fans. He loves what he does. I can't even tell you how much Rammstein has saved my life, and Christoph is a big part of that. He deserves a spot in the Top 5.
Maybe the best drummer. THe reason I started to listen to Rammstein
Schneider is my favorite!
Listen to his drum beats in Mein Teil, Keine Lust, Die Riechst So Gut. He's really good at what he does
V 6 Comments
47
Abe Cunningham (Deftones)
Caffine Beats, He has been able to adapted to all of Chino and Steph's different musical lines. He is so consistant.
V 3 Comments
48
Michael 'Moose' Thomas (Bullet For My Valentine)
You must be kidding just listen to scream aim fire and you ll see - thierryrs
Amazing drummer. Can play songs very well. If you listen to Bullet for My Valentine's albums like Scream Aim Fire or Temper Temper you'll notice how solid the drumming is. Same with all of their albums.
Man he is the best! You guys should hear the songs - waking the demon, scream aim fire, last fight!
The best is on 55! Listen to songs like-ashes of the innocent,waking the demon,your betryal,you want a battle? (here's a war) and you will know how drumming should be like
V 9 Comments
49
Snowy Shaw (Dream Evil)
Amazing drummer but better singer.
50
Mike Smith (Suffocation)
WANTED - great comments and mentions for brutal technical death metal's groove master,naysayers need not comment,cause there is nothing bad to say about him anyway.
51 Chris Reifert (Autopsy)
52
Shannon Larkin (Godsmack)
Saw him from the time he first started playing the clubs around Maryland and even at the age of 16 you couldn't take your eyes off him. I saw Wrathchild every single time I was able to. I'm not a drummer but the guy is fun to watch... And very fast when needed.
Come on guys. Just watch his playing style and you will be looking your jaws on the ground. He is really talented and my personally favorite drummer, because of his playing style but for his technique too!
Incredible style! Non-stop energy! One of the best drummers that you will ever see live!
He is amazing to watch, mesmerizing even. Other than that, just listen to him play!
V 4 Comments
53
Clive Burr (Iron Maiden)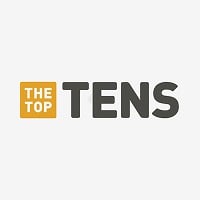 Drumming is not just about difficulty of tracks but the groove or feeling of a drum track the winner is easily Clive Burr just listen to Run To The Hills or The Prisoner (Which Nicko can't play as well as Clive, with all respect to Nicko) Clive is the best drummer for Iron Maiden.
Clive was a amazing drummer, contributed to some of Maidens greatest albums. Why is Lars Ulrich higher than him on this list? - LadyBanshee
Four words: Phantom Of The Opera. With all do respect to Nicko, he doesn't come even close to Burr's speed and technicality.
So underrated. Better than lars ulrich and joey jordison. Should be in the top 10 for sure.
V 4 Comments
54
Nick Menza (Megadeth)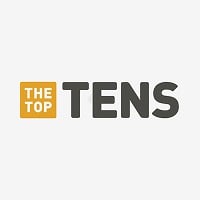 Nick Menza (1964-2016) was a professional drummer best known for his work in Megadeth from 1989-1998 and in 2004. He recorded drums on four of Megadeth's albums "Rust In Peace", "Countdown To Extinction", "Youthanasia", and "Cryptic Writings".
I wouldn't say he's the best heavy metal drummer out there, but he fits with the band really well, I've never seen anyone who's able to do that, in fact most of metal drummers just playing fast, and doesn't give a crap about what other bands member are playing. I would listen to Menza's more simpler beats and drum fills rather than listening to Joey Jordison's boring solo (joey plays only one drum fill, and repeats over and over again) Another good Metal drummer is Thomas Lang, who is more legendary and more technical than Menza. I vote for Menza because he's work impress me the most
Good drummer from Megadeth. Did a nice job on "Rust in Peace".
Megadeth is my favorite band is my favorite band and rust in peace is my favorite band by them so obviously nick menza is my favorite drummer
I am very dissapointed to see Nick this low. He was a beast of a drummer.
V 18 Comments
55
Shannon Leto (30 Seconds to Mars)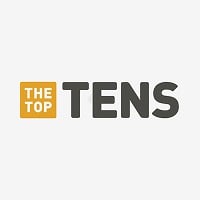 Shannon Leto is an American musician and songwriter best known as the drummer of rock band Thirty Seconds to Mars.
56
Michel Langevin (Voivod)
Whether you love voiovd or not, this guy can come up with odder drum beats and is the best with the tom-tom drum rolls. Perhaps only beaten in the genre by thom Haake and Dave Lombaro.
Away... not fare to see you so underrated in this list... Voiced in the 80 and now in Target Earth and sound equally amazing!
The best!
57
Félix Bronke (Edguy, Avantasia)
He is fantastic! Last night at concert in Santiago de Chile, his drum solo was great! That confirm to me his talent :D
The best drummer! A machine Felix!
Felix is really outstanding!
But his name is Felix Bohnke dudes
V 3 Comments
58
Nick Pierce (Unearth)
He's also in 7 Horns 7 Eyes
59
Derek Roddy (Hate Eternal, Nile Malevolent Creation)
This guy is unbelievable - go to YouTube and rest in awe... Lars Ulrich is outplayed by Derek with just the left foot.
V 2 Comments
60
Ariën van Weesenbeek (Epica)
Speed, power and unbelievable control. Along with some others that spring to mind he doesn't always get the recognition he deserves in this genre in my opinion. Also check out his work with MaYaN, it's seriously good. He deserves to be way higher on this list.
He makes honor to his nickname "The beast", it's totally amazing when you discover at the end of the a show that he is completely wet because of sweating. Is a real monster on stage and he shows tons of energy when he's playing.

Respect for this incredible drummer.
Not because of his energy in epica but also because of his work in Mayan. His touch is remarkable m/
He is a beast on the drums!
V 65 Comments
PSearch List
Recommended Lists
Related Lists

Top Ten Most Underrated Metal Drummers

Fastest Metal Drummers

Best Death Metal Drummers

Top Ten Best Progressive Metal Drummers
List Stats
20,000 votes
234 listings
8 years, 287 days old

Top Remixes (80)

1. Joey Jordison (Slipknot)
2. Chris Adler (Lamb of God)
3. Mario Duplantier
nooreldeen

1. Dave Lombardo (Slayer, Testament)
2. Danny Carey (Tool)
3. Matt Cameron (Soundgarden)
Overclark94

1. Brann Dailor (Mastodon)
2. Jimmy The Rev Sullivan (Avenged Sevenfold)
3. Bill Ward (Black Sabbath)
Ewok_of_destiny
View All 80
Posts
Error Reporting
See a factual error in these listings? Report it
here
.