Top Ten Best Metal Drummers
The Contenders: Page 3
41
Martin Lopez (Opeth, Amon Amarth)
Amazing drummer. It's too bad he had to leave Opeth.
Oh and Lars Ulrich sucks.
Martin Lopez is great, and not many drummers from his time compare. I don't see how half of the drummers on this list made it here. Being popular should not be an indicator of a drummer's skill (Lars Ulrich, Christian Coma, Joey Jordison, etc. ). I love Metallica and Black Veil Brides, but their drummers just don't compare to Mr. Lopez.
Laugh out loud how is Lars Ulrich or even Joey above Martin Lopez, this guy can mix metal drumming with latin/jazzy feel, full of ghost notes, complexity and incredible feel, those 2 are mediocre against him...
Maybe it takes time to know this monster and his skills.
It was unbelievably great listening him playing some real hard jazz technics in the best possible way in ghost reveries like an octopus!
Love him...
V 4 Comments
42
Igor Cavalera (Sepultura, Cavalera Conspiracy)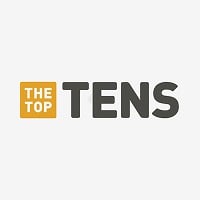 Igor Graziano Cavalera is a Brazilian musician. He is best known as the former drummer for Brazilian heavy metal band Sepultura, which he co-founded with his brother Max in 1984. Max left the band in 1996, and Cavalera himself would depart ten years later, making him the last original member of Sepultura ...read more.
People forgot Igor now, but he reinvented metal drums, mixing thrash with tribal percussion and hardcore. Very influential for nu metal and groove metal.
I agree Igor is amazing as a drummer and does belong on this list. Cavalera Conspiracy Conspiracy and Sepultura have used quite inventive ways of using several forms of percussion.
Igor would rip most of the drummers above him a new one, he definitely deserves higher if not the top
Simply the best. If Max would still be in Sepultura, he would be on top of this list for sure. Sepultura (with Max on vocals) were and are the best metal band on this planet
V 6 Comments
43
Jürgen Reil (Kreator)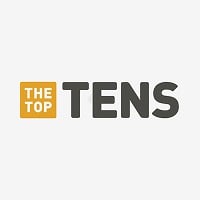 What the hell... this guys should be at Top 20 at least... he did an amazing drumming on popular Kreator song such as Flag Of Hate, Pleasure To Kill, Awakening Of The God and Riot Of Violence ( in this song, he is the vocalist ).. especially on Flag Of Hate... One of the most underrated and talented thrash drummer... - JavaneseThrasher
This guy is great, I may even say he's as good as dave Lombardo, and seriously, the rev? Lars ulrich? Get outta here.
SAD! the people here vote for popularity and not for quality... the legend Ventor in place 41? this is a sick joke! he must be after Lombardo, Portnoy and Perl... by the way where is Gus Pyn form Sacrifice... yeah nobody know him, Ventor it's powerful and fast just take a breath and try to catch him knocking in your desktop; Unbelievable!...
One of those drummers that made me want to rewind the tape back and listen to what he was doing so skilfully without slippin' up.One of the elder statesmen of thrash metal drumming along with Hoglan,Lombardo,Ulrich,
Benante,Samuelson,Hunting and his fellow countryman Chris Witchunter (Sodom).
44
Paul Mazurkiewicz (Cannibal Corpse)
Who cares about speed and technic, Paul sounds better, a lot of CC songs wouldn't be without his sound.
V 3 Comments
45
Chad Szeliga (Breaking Benjamin)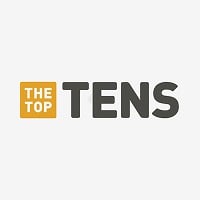 Chad Szeliga is an American drummer and percussionist from Elyria, Ohio. He is best known as the former drummer for the band Breaking Benjamin.
91, like really?! Szeliga is really really good and his work with Breaking Benjamin and Black Label Society is awesome! He doesn't deserve this place!
46
Yoshiki Hayashi (X-japan)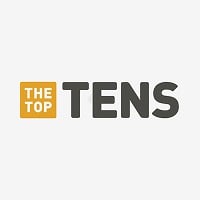 Yoshiki Hayashi is a Japanese musician, songwriter, composer and record producer. Better known by his stage name Yoshiki, he is best known as the leader and a co-founder of the heavy metal band X Japan, for which he is the drummer, pianist and main songwriter. The band achieved breakthrough success ...read more.
Puts so much PASSION and enthusiasm into everything he does, especially drumming. He works so hard especially when he's on stage switching back and forth between drums and piano. Was a PLEASURE to see him at Lollapalooza. I only went to see them

No drummer in the face of Rock plays like Yoshiki! He's brilliant! On Drums & Piano! He's a god on Drums & piano! No one can play like Yoshiki!
A lot of drummers are great but Yoshiki, who can play the piano and the drums, knows music with passion, he's got music in his blood. Listen how he plays the drums, he keeps the heart alive.
Listen to X Japan's song "Art of Life" and you'll know why he's the best.
V 14 Comments
47
Zbigniew Robert "Inferno" Prominski (Behemoth)
Seriously like why is he not on here? Song slaves shall serve he drums at 280bpm. Shemhamforash he clocks in at just under 290. Please I beg you if you like drumming look him and his band up on youtube.
Um, top 10. Fast isn't always best but he's extremely skilled. He should be many many many many many slots higher up on the list.
What! He is without doubt in the top 3 of all time metal drummers. Listen and actually watch him play is just mind blowing
One of the best, without doubt!
V 3 Comments
48
Shannon Lucas (The Black Dahlia Murder)
This guy is a beast. Listen to Nocturnal (especially What a Horrible Night to Have a Curse) and I think you might vote for him.
I played in a band with shannon lucas called killing cycle and he is by far one of the best sickest drummer out there! John panzino
Ignore the Black Dahla Murder crap and listen to Lucas on All That Remains album The Fall Of Ideals. Crazy footwork
V 2 Comments
49
Mike Wengren (Disturbed)
Sure mike may not be the fastest drummer but his use of all the drums and cymbols are so well placed and the kicks as simple as they sound are sometimes in such obscure spots because he's following the guitar but he does it seamlessly. Not to mention the tribal drumming like a beast. How can the drummer who came up with one of the most recognizable beats (Down With The Sickness) be so low on the list?
Are you serious? How can you listen to "Down with the Sickness" or any other Disturbed song and not recognize how skilled and hard-hitting this guy is.
The drum beats are what gives away Down With The Sickness. He deserves to be much higher on the list.
Can someone explain to me why is Mike this low?
V 2 Comments
50
Arin Ilejay (Avenged Sevenfold)
He is a great drummer. He really knows how to drum. He is a replacement for The Rev. He needs to be on higher position!
People only think of speed
Amazing obsessive chops are important
And this guy delivers
And he's still young
GReat drummer as a replacement of REV... Nyc style of drumming... He will be one of the top 10 drummers...
V 1 Comment
51
Mario Duplantier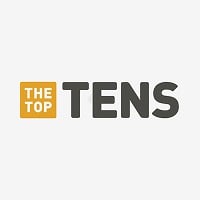 Mario Duplantier is a French musician and artist best known as the drummer of technical death metal band Gojira.
Mario is #16 who in hell is voting here...? I know its a matter of opinion, but chris adler is no awesome drummer!
Mario plays clean and precise a drumming god and should well be within the top 5.
Mario Duplantier should be top 10. I'm assuming the masses haven't heard of him or Gojira. #57 is an insult.
Just started to listen to Gojira guys in 2015. He is now in my top 5 of metal drummers. Not surprised that he's this low considering that his band isn't one of the popular metal bands.
Best!
V 37 Comments
52
Nick Augusto (Trivium)
One of the best drummers ever. Filled in perfectly for Travis smith (who is also one of the best drummers ever) and was able to raise the bar for trivium with his clever beats, amazing footwork and incredible blast beats. This man is a real life god. TRIVIUM ALL THE WAY!
I agree that he is a great drummer, but what about Travis Smith, he was there before Nick.
53
Christoph Doom Schneider [Rammstein]
He has so much passion for what he does. Christoph respects and loves the fans. He loves what he does. I can't even tell you how much Rammstein has saved my life, and Christoph is a big part of that. He deserves a spot in the Top 5.
Maybe the best drummer. THe reason I started to listen to Rammstein
Schneider is my favorite!
Don't get me wrong, Schneider is a great drummer, ( and Rammstein is my favorite band ) but he is not very technical like Joey Jordison for an example
He have some potential, but I feel like the band is holding him back a little bit...
V 5 Comments
54
Matt Greiner (August Burns Red)
Matt Greiner is the best drummer in the world, hands down. Look at the list above and try and tell me he isn't better than anyone up there. His speed, precision, and creativity beats everyone. Not that everyone on the list isn't great, it's just that Matt is better. Watch some of his live videos, it's beyond words
I am going to have to say Matt Greiner is Top 3 if not number one, he is an awesome devoted drummer, he has so much precision and passion. His beats are amazing and will make you go crazy. The guy who said to listen, to those three songs, don't do that, listen to all of their songs! Then you will have a new favorite band.
He should definitely be in the top 20 AT LEAST. Have you heard his how technical all the drumming to their songs are? And all his techniques live and in the studio. I think he is a lot better than plenty of the drummers on here. I think his skill definitely should get him up past judas priest for sure.
I don't know if I can say Greiner is the best Metal drummer of all time but he is certainly top of the class right now. It's just a matter of time and exposure. A talent like Matt can only go so unappreciated for so long.
V 21 Comments
55
Abe Cunningham (Deftones)
Caffine Beats, He has been able to adapted to all of Chino and Steph's different musical lines. He is so consistant.
V 3 Comments
56
Michael 'Moose' Thomas (Bullet For My Valentine)
You must be kidding just listen to scream aim fire and you ll see - thierryrs
Amazing drummer. Can play songs very well. If you listen to Bullet for My Valentine's albums like Scream Aim Fire or Temper Temper you'll notice how solid the drumming is. Same with all of their albums.
Man he is the best! You guys should hear the songs - waking the demon, scream aim fire, last fight!
The best is on 55! Listen to songs like-ashes of the innocent,waking the demon,your betryal,you want a battle? (here's a war) and you will know how drumming should be like
V 9 Comments
57
Snowy Shaw (Dream Evil)
Amazing drummer but better singer.
58
Mike Smith (Suffocation)
WANTED - great comments and mentions for brutal technical death metal's groove master,naysayers need not comment,cause there is nothing bad to say about him anyway.
59 Chris Reifert (Autopsy)
60
Shannon Larkin (Godsmack)
Saw him from the time he first started playing the clubs around Maryland and even at the age of 16 you couldn't take your eyes off him. I saw Wrathchild every single time I was able to. I'm not a drummer but the guy is fun to watch... And very fast when needed.
Come on guys. Just watch his playing style and you will be looking your jaws on the ground. He is really talented and my personally favorite drummer, because of his playing style but for his technique too!
Incredible style! Non-stop energy! One of the best drummers that you will ever see live!
He is amazing to watch, mesmerizing even. Other than that, just listen to him play!
V 4 Comments
PSearch List
Recommended Lists
Related Lists

Top Ten Most Underrated Metal Drummers

Fastest Metal Drummers

Best Death Metal Drummers

Top Ten Best Progressive Metal Drummers
List StatsUpdated 23 Jul 2017
19,000 votes
233 listings
8 years, 105 days old

Top Remixes (78)

1. Dave Lombardo (Slayer, Testament)
2. Danny Carey (Tool)
3. Matt Cameron (Soundgarden)
Overclark94

1. Joey Jordison (Slipknot)
2. Martin Škaroupka (Cradle of Filth)
3. Jason Costa (All That Remains)
Maggot666burn

1. Chris Adler (Lamb of God)
2. Francesco "Scythe" Paoli (Fleshgod Apocalypse)
3. Blake Richardson (Between the Buried and Me)
Gamer1270
View All 78
Posts
Error Reporting
See a factual error in these listings? Report it
here
.