Top Ten Best Metal Drummers
The Contenders: Page 4
61
Clive Burr (Iron Maiden)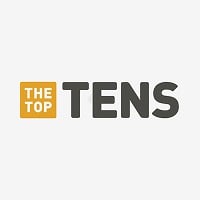 Drumming is not just about difficulty of tracks but the groove or feeling of a drum track the winner is easily Clive Burr just listen to Run To The Hills or The Prisoner (Which Nicko can't play as well as Clive, with all respect to Nicko) Clive is the best drummer for Iron Maiden.
Clive was a amazing drummer, contributed to some of Maidens greatest albums. Why is Lars Ulrich higher than him on this list? - LadyBanshee
Produced great iron maiden songs why not top 50?
So underrated. Better than lars ulrich and joey jordison. Should be in the top 10 for sure.
V 3 Comments
62
Shannon Leto (30 Seconds to Mars)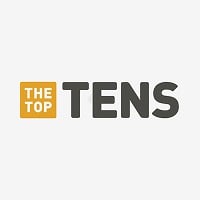 Shannon Leto is an American musician and songwriter best known as the drummer of rock band Thirty Seconds to Mars.
63
Michel Langevin (Voivod)
Whether you love voiovd or not, this guy can come up with odder drum beats and is the best with the tom-tom drum rolls. Perhaps only beaten in the genre by thom Haake and Dave Lombaro.
Away... not fare to see you so underrated in this list... Voiced in the 80 and now in Target Earth and sound equally amazing!
The best!
64
Félix Bronke (Edguy, Avantasia)
He is fantastic! Last night at concert in Santiago de Chile, his drum solo was great! That confirm to me his talent :D
The best drummer! A machine Felix!
Felix is really outstanding!
But his name is Felix Bohnke dudes
V 3 Comments
65
Nick Pierce (Unearth)
He's also in 7 Horns 7 Eyes
66
Derek Roddy (Hate Eternal, Nile Malevolent Creation)
This guy is unbelievable - go to YouTube and rest in awe... Lars Ulrich is outplayed by Derek with just the left foot.
V 2 Comments
67
Hellhammer (Mayhem)
Listening at this guy playing is simply mind-blowing. Even if you don't like all of the projects/bands he has participated in you can't deny his playing is out of this world. Such speed, such technicality, power and everything. He is one of a kind and should be in the top-10 (instead of John Dolmayan).
I've seen hundreds of metal drummers live, including many of the names higher on this list. Easily the most impressive live performance behind the kit I've ever seen came from Hellhammer.
When it's COLD... And when it's DARK... The freezing moon can obsess YOU! Hellhammer shifts tectonic plates with his drumming.

Aside: where is Sean Reinert on this list? Listen to Cynic's "Focus" if you don't know who he is.
That's Not His Real Name.Fastest Drummer Ever.Declaration And Chimera Is Awesome.The Only Legit Member Left.
V 4 Comments
68
David Silveria (Korn)
Deserves to be in top 10
Need to be in top 20!
Amazing and fast drummer with feel and rhytme
Such a great drummer, my favorite! f
V 2 Comments
69
Paul Bostaph (Slayer, Testament, Exodus, Forbidden)
Played the albums "Divine Intervention" "Undisputed Attitude" and "God Hates Us All" with Slayer, and drums for Testament. His drums on Slayers track "Disciple" are unbelievably quick and catchy.
This is always the go to guy we big bands need to have a bad ass album and concert. Every album this guy appears on has awesome sound. His drumming style is my personal favorite. He is a very underrated drummer with great sound and a great drum tech.
Always overshadowed by his thrash peers, Bostaph was just as good. He deserves a place in the top 5 at least his work is on the level of Lombardo and Hoglan
Highly underrated I mean the Rev and Lars way above Paul, please. He is very technically proficient, high energy accurate, great fills and has the speed too. Just listen to Disciple and tell me he shouldn't be in top 5.
V 5 Comments
70
Daniel Erlandson (Arch Enemy)
This dude is just so overpowered, seriously he's got so much skill, his drums parts are so complicated, in term of speed and in term of breaks. This dude is just a genius!
He ist extremely skilled, fast and accurate! He deserves a better Ranking I'm my view.
He has a lot of talent, war eternal has a lot of challenging drumming and he nailed it.
This guy is just so underrated for what he does :/ He's just so skilled
V 3 Comments
71
Martin Axenrot
Most talented metal drummer of today... Should be in top 5 at least!
72
Jordan Mancino (As I Lay Dying)
This Guy Should be on the top 10 not the best but one of the best for sure... Perfect drummer in terms of being Technical & Accurate and named as one of the most talked drummer in modern metal
He has amazing control over his pedals, great speed and technicallity. But he also knows when to hold back and slow things down. Additionally, the chemistry he has with his band mates doesn't hurt him either.
V 3 Comments
73
Timmy Lafayette (The Looking Glass Self)
A true soul drummer!, saw him in (EOS) doom band, just really cool, his double bass is amazing, and odd time signatures.
Very diverse, extreme. I really think some of his other bands are better than TLGS, but none the less, a brutal metal drummer. - sarahgrey
74
Rob Bourdon (Linkin Park)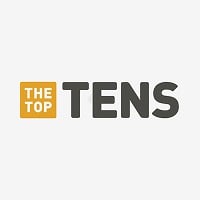 This guy rules! Go listen to the bleed it out drum solo
Rob Bourdon is the best drummer of all time. He shouldn't be no 20. At least he should be in the top five.
After jimmy this drummer is the best
V 1 Comment
75
Mike Bordin (Faith No More, Ozzy Osbourne)
One of the very few drummers where you can recognise his playing, whatever he's playing. He has a style all of his own.
Underrated drummer who was over-shadowed in Faith No More by Patton and Jim Martin.
V 2 Comments
76
Jaska Raatikainen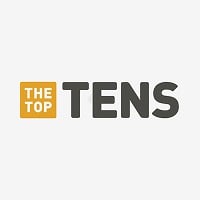 What? Are you kidding me? Jaska at 32? This guy is one of the best double bass drummer in the world and his precision and accuracy is way beyond imagination. You should check out some of his solos and songs like every time I die, in your face, etc where he plays the drums absolutely amazingly.
How come in 32, he should be in top 10
Check out his speedy legs for his double paddle - eklapothik.sidrat
77
Ian Paice (Deep Purple)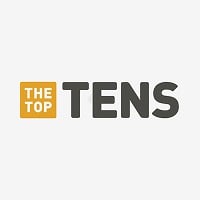 Ian Anderson Paice is an English musician, best known as the drummer of the English rock band Deep Purple.
Can't believe I had to add him. He is amazing. He was one of the founding fathers of heavy metal and invented several drum techniques!
He most likely made double kick drumming popular with the early 70's track 'Fireball' and comes from the school of Buddy Rich (jazz drumming giant) I reckon.I still feel he's overlooked,the drum groove on 'Black Knight' is timeless.
V 1 Comment
78
Jeremy Spencer (Five Finger Death Punch)
I can't believe that I am the first one to think of adding 5FDP's drummer! I have only been listening to them for a little while, but Jeremy Spencer is by far the best drummer ever. I'll admit that Jimmy The Rev Sullivan does deserve to be in the top ten, but he can't match Jeremy Spencer's ability. Jeremy Spencer's best song is Under and Over it.
Jeremy spencer is top 3 for sure. His hits are so clean and his feel and timing are absolutely incredible, and the way he utilizes his bass drum is epic, he also won drummer of the year over some huge names. Only drummer on this list that's better in my opinion is jordinson. Jeremy will get the respect he deserves someday.
This guy must be at least in top five. Just listen to to the drum solo in their new album. And kicks of the way of the fist.
The best drummer ever. Sweet chops, great solo. He rocks in War is the Answer. He deserves to be in the top 3, definitely.
V 10 Comments
79
Fredrik Andersson (Amon Amarth)
Really good drummer, though I never had oportunity to hear him in other styles than "Extreme" metal. It was fantastic to see improvement through years with AA, and see him live couple of times.
This man rocks. One of the best drummers in the whole metal world and the best I've ever seen live.
The best drummer I ever seen!...In Amon Amarth and in This Ending/ A Canorous Quintett too! Thank you Fredrik for your play! :) m/ keep the best drummer...
V 3 Comments
80 Nicholas Barker (Cradle of Filth, Lockup)
PSearch List
Recommended Lists
Related Lists

Top Ten Most Underrated Metal Drummers

Fastest Metal Drummers

Best Death Metal Drummers

Top Ten Best Progressive Metal Drummers
List StatsUpdated 26 Jun 2017
19,000 votes
232 listings
8 years, 78 days old

Top Remixes (78)

1. Joey Jordison (Slipknot)
2. Chris Adler (Lamb of God)
3. Mario Duplantier
nooreldeen

1. Dave Lombardo (Slayer, Testament)
2. Danny Carey (Tool)
3. Matt Cameron (Soundgarden)
Overclark94

1. Brann Dailor (Mastodon)
2. Jimmy The Rev Sullivan (Avenged Sevenfold)
3. Bill Ward (Black Sabbath)
Ewok_of_destiny
View All 78
Posts
Error Reporting
See a factual error in these listings? Report it
here
.