Top Ten Best Metal Drummers
The Contenders: Page 6
101
Phil "Philthy Animal" Taylor (Motorhead)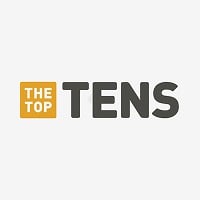 Philip John Taylor, better known as "Philthy Animal" Taylor, was an English rock drummer in the British Rock 'n' Roll band Motörhead from 1975–1984 and 1987–1992 recording eleven studio albums and four live albums, including No Sleep 'til Hammersmith and Nö Sleep at All, between them.
Veru underrated drummer... Aggressive style and fast playing with many fills... Solid time keeper, one of my influences and one of the reasons I started practice
102
Dani Löble (Helloween)
god
the Best!
103
Yuki (Versailles)
Awesome skill, I like he's played in song ascended master, after cloudia, revenant choir, aristocrat shymphoni, and new song and new band jupiter blessing in the future
V 1 Comment
104
JP Millenix
Great enough for the drummer Indonesia
105
Alan Cassidy (The Black Dahlia Murder,The Breathing Process)
Needs to be in the top 10 - Mikbiter15
106
Peter Wildoer
Seen Wildoer live with Pestilence. Absolutely amazing technique. Top ten drummer no doubt.
107
Brandon Saller (Atreyu)
Brandon Saller is one of those drummers who can eat a pie while drumming plus he sings too. Brandon Saller also has helped me get out of a rough patch in my life with his phenomenal music with Atreyu and Hell Or Highwater. Brandon is a very underrated musician that should get all kinds of awards because how amazing he is musically and humanity wise. He should be deemed as one of those rare musicians that while he is music man he also inspires others with his kindness and other qualities he carries. If I were you I vote for him without a blink of an eye because he is the almighty God of Drumming and Singing with kindness. No puns intended. -Mariah Hanna founder of Atreyu Fans-USA and Idaho HoH Street Team Leader
This guy is an awesome person. I got to talk with him for 30 minutes or so and have a beer with him when he came to my town and he is just an awesome guy, let alone he is one of the best drummers around ANNDd one of the best singers of our generation. HIs voice is so intoxicating and he is just so passionate about what he does and he makes it look easy! He deserves at lead top 10 I would think! DO IT! Vote for him!
Brandon can kick ass on drums when he wants to! He mainly concentrates on keeping a solid beat and playing a few fills! Mainly so it can fit for his singing! He keeps it simple on the chorus's and rips out the rest!
It's hard to sing while playing drums. But Saller showed how easy he do it. The best.
V 4 Comments
108
Oliver Fokin (Ensiferum)
Listen to "Ensiferum" and "Iron" albums, especially songs like "Hero In A Dream", "Windrider", "Battle Song", "Iron" and "Into Battle".
109
Ken Owen (Carcass)
Maybe not the fastest, or heaviest in metal but I think he has the most interesting style.
V 1 Comment
110
Vyl (Keep of Kalessin)
Vyl is a beast! Top notch drummer, fast and furious! - spooky714
112 Rocky Gray (Evanescence)
113
Tony Castanza (Machine Head)
Another underrated drummer. Anyone who knows machine head knows that they are fast and loud so to keep pace with that you gotta be a rock steady drummer. And in Tonys case, VERY steady. Listen to Beautifull Mourning
114
Steve Asheim (Deicide)
114? How Disrespectful,And The Drummer From Deftones is Rank Higher?
V 1 Comment
115 Amilcar Christofaro (Torture Squad)
116
Ted Kirkpatrick (Tourniquet)
This list made me laugh out loud so much. But I'll add a vote for Kirkpatrick. You could switch him with almost any thrash drummer, and people would never know the difference. Great speed and precision. Check out Psycho Surgery and Pathogenic Ocular Dissonance.
Ted is one of the most underrated, yet highly revered drummers of all time. If he were a secular drummer, I am almost certain his name would be synonymous with Danny Carey, Carl Palmer, John Bonham, Mike Portnoy, 'Rev', Neil Peart, Buddy Rich, Simon Phillips, or Terry Bozzio. As the OP mentioned, give Psycho Surgery a quick listen and you'll wonder why you've never listened to Tourniquet before. Ted is truly gifted and blessed.
Very much underrated, simply because of his choice of music (Christian metal) in my opinion... If people would listen to their CD - Tourniquet (band) - Psycho Surgery I think some opinions may change.
My personal favourite drummer.
V 8 Comments
117
Aaron Kitcher (Infant Annihilator)
Extremely technical drummer, very fast. Amazing player, deserves to be higher.
Inhuman speed, laser precision and blasting brutality. Enough said.

Should be much, MUCH higher on the list than this.
Listen to the song "Decapitation Fornication" by Infant Annihilator. The first minute will blow you away. No triggers were used in the recording of the song, but many infants were annihilated.
Needs to be higher - Mikbiter15
V 7 Comments
118
Frost
People are truly retarded to not have Frost within the top 15. The man has amazing skill in all his different bands show casing his style. But I guess Norwegians who play Black Metal aren't as popular as Dutch drummers in a American band. So I see this is obviously a popularity contest, not a best drummer contest.
Huh? Frost should be on the top 10, not here. Frost is the best drummer I've ever seen live. He is unique!
When Black Sabbath's drummer is "better" then frost.. What is happening to this world?
Best drummer!
V 2 Comments
119
Thomas Stauch (Blind Guardian)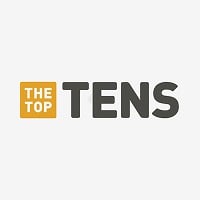 Thomas ("The Omen") Stauch, also known as Thomen Stauch, is a German metal drummer best known as the drummer for the metal band Blind Guardian (1984-2005) and one of the founding members. He worked with various bands and is the current drummer for Serious Black.
Hands down one of the best metal drummers of all time.
He has the whole package, technique, speed and creativity.
Just listen to tracks like "Welcome to Dying", "The Script for my Requiem" or "Battlefield".
His performance is especially impressive on the album "A night at the Opera".
120
Tetsu Kikuchi (D'erlanger)
better drummer than yoshiki, more complex drumming styles - ronluna
PSearch List
Recommended Lists
Related Lists

Top Ten Most Underrated Metal Drummers

Fastest Metal Drummers

Best Death Metal Drummers

Top Ten Best Progressive Metal Drummers
List Stats
19,000 votes
234 listings
8 years, 252 days old

Top Remixes (80)

1. Joey Jordison (Slipknot)
2. Chris Adler (Lamb of God)
3. Mario Duplantier
nooreldeen

1. Dave Lombardo (Slayer, Testament)
2. Danny Carey (Tool)
3. Matt Cameron (Soundgarden)
Overclark94

1. Brann Dailor (Mastodon)
2. Jimmy The Rev Sullivan (Avenged Sevenfold)
3. Bill Ward (Black Sabbath)
Ewok_of_destiny
View All 80
Posts
Error Reporting
See a factual error in these listings? Report it
here
.