Best Modern Metal Bands
The Top Ten
1
Avenged Sevenfold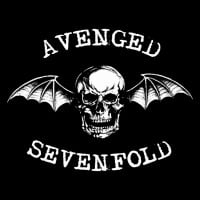 Avenged Sevenfold is an American heavy metal band, that was formed 1999 in California. Their longest lineup of members was M. Shadows (Vocals), Synyster Gates (Lead Guitar), Zacky Vengeance (Rhythm Guitar), Johnny Christ (Bass Guitar), and The Rev (Drums). ...read more.
avenged sevenfold its the best band of melodic heavy metal, synyster gates solos are always perfectly amazing, lyrics fits perfectly, I like shads voice and the band style its so cool, I only miss the rev, one of the greatest drum player of ever, so amazing live... R.I.P the rev
Avenged Sevenfold is without a doubt the best modern metal band. I mean imagine being in their position, losing your drummer who was not only one of the best drummers but also your best friend. And they still play just as good as ever. People don't always give Avenged Sevenfold the credit they deserve and I think it's about time they get it. R.I.P The Rev
What is wrong?
How did Bullet for my valentine get before a7x? Bullet For My Valentine is good, but they are no where near A7x.
They get a lot of flack from the older generation of metalheads (I know I was one that use to bash them all the time). But when you sit down and listen to their music you cannot deny the talent. Sinister gates solo on The stage (song) is one of my all time favorite guitar solos in any genre. That being said, if I were to give the mantle of best modern metal band I would have to go with Gojira. Theyve done more to shake things up in the genre In my opinion. But A7x is a great band and I can't wait till their next album.
2
Mastodon

Mastodon is an American heavy metal band from Atlanta, Georgia, formed in early 2000 and composed of bassist Troy Sanders, guitarists Brent Hinds and Bill Kelliher and drummer Brann Dailor.
Recently I've been getting into Mastodon and I must say I'm happy to call myself a fan now.
Skilful and broad in terms of music styling, Mastodon mix an uncompromising metal sound with a sweet and technical progressiveness. Their ability to switch from heavy riffs to intricate guitar and drum work never ceases to amaze me. No album sounds like the previous, they epitomise the meaning of progression. Brann Dailor's drumming style and fills are easily one of the best I have ever heard from any drummer and Mastodon are unrivalled in being the best metal band to rise to fame in the new millennium. The fourteen bands that precede them are not even in the same league (Avenged and LOG are cool though).
Mastodon are, in a word, unique. The fact that three of the band members sing keeps their music fresh all the time. Also, their music has clean and NOT growling vocals like most modern metal bands and this sets them aside from the majority of metal bands. Their song structures vary from song to song and this also contributes to distinguish them from the norm. Mastodon have progressive rock elements in their music and this also is a positive factor which ensures they maintain that unpredictability in their music. In not so many words: they're not a boring band.
I believe that people haven't listened to enough Mastodon to appreciate them. Other bands that are mentioned here are so one sided and do the same thing over and over again. Their discography simply doesn't have one bad song. Most are killer and a few are at the very least medio
3
Slipknot

Slipknot is an American Alternative/ Nu Metal band formed in 1995 from Iowa. The band is best known as one of the pioneers of the New Wave of American Alternative Metal during the late 1990s - 2000s and are distinguishable by the band's clothing choices, consisting of black/red jumpsuits and horror ...read more.
Unique, powerful and brutal metal band that always deliver and embrace there fans as brothers. Maggot 4 life!
Avenged are good, but have become overrated since The Rev died. Joey Jordison is a much better drummer.
Slipknot was needed to bring heavy music to the masses. Iron Maiden brought needed melody to metal. Metallica brought speed and catchy rhythms to mainstream metal. Slipknot brought heaviness and break neck ferocity back into metal which was featured a lot in the underground. Slipknot was able to bring extreme metal elements to mainstream fans and make more expansive metal heads. What other band today has done that to their scale?
Best modern metal band I mean limp bizkit is like it's name. Limp. Long live slipknot
4
Lamb Of God

Lamb of God is an American heavy metal band from Richmond, Virginia. Formed in 1994, the group consists of vocalist Randy Blythe, guitarists Mark Morton and Willie Adler, bassist John Campbell, and drummer Chris Adler.
Lamb of god is the absolute epitome of metal. They are the most metal metal band in history, picking up where pantera left off. They're so heavy they make death metal sound like rock, and rock sound like nursery rhymes. I love A7x, but I'd put them on the top of the rock list. I'd put Bullet For My Valentine on top of the steaming pile list where it belongs
When Randy opens his mouth, a portal to Hell is opened and the screaming voices of a thousand demons enter this world via his throat. When I think METAL, I think Lamb of God. They're heavy, they have grooves, their lyrics are meaningful and intelligent, they shred and basically, they just rock. There is nothing better in the metal scene, past or present.
lamb of god by far. of this list I would have to say mastodon, then opeth. then I guess korn because this list is messed up in the head. disturbed and dragonforce? thats just embarrassing. "metalheads" who like dragonforce are cheating themselves because dragonforce speeds up their music. they have no talent. LAMB OF GOD WINNNN
Who the F.. CK wrote A7x and bullet they're not metal, they're more rock and core then metal. Can't believe what people call metal these days
5
Gojira

Gojira is a progressive metal band from Bayonne, France. The band was known as Godzilla until 2001. Gojira is composed of Joe Duplantier on vocals and rhythm guitar, his brother Mario Duplantier on drums, Christian Andreu on lead guitar, and Jean-Michel Labadie on bass.
Gojira is on their own level right now, when I think about newish fresh metal I think of them. Definitely one of my favorite bands out. I'm a huge Opeth fan, but they have gone progressive rock now (which I love as well) for the past 10 years so I can't really consider them modern metal, but those two bands (I would add mastodon as well) have done more for metal than any of these blast beat emotionless growl nonsense that's taken metal by the balls. I love A7x as well but no way are they number 1.
A peerless level of soul and atmosphere mixed with sheer aggression and brutality. Gojira ' rules
As an old school Metallica fan just discovering this band... Wow! Metal will never die.
Very unique! Gojira are amazing in their ability to make simple, melodic, and heavy music.
6
System of a Down

System of a Down formed in 1994 as an Armenian-American Alternative Metal group from Glendale, California. The band name is sometimes shortened to System or SOAD. ...read more.
This is the 23rd best band in existence (i know at least 14,000 bands/artists)
System of a Down is a band, that when you actually hear it, you will know why they are the best Musicians, best singers, and best band of all time! Slipknot and A7X are very good, but they aren't System of a Down. System of a Down, Tool, RATM, and Slipknot are the only bands whose messages are real! Go METAL FOREVER!
With Serj Tankian on vocals, Daron Malakian on guitar and occasional vocals, Shavo Odadjian as bass guitarist and backing vocals, and John Dolmayan on drums is a well known band. Serj Tankian has a very recognizable voice and the band has a very diverse form of music seen in "Chop Suey! " and "Toxicity". This band continues to go strong. They have only made 5 studio albums, but a large amount of singles.
This band is amazing, it's the most unique band I have ever listened to, every song they make is different from the other so you never get bored of them and everything is perfect in this band, the vocals, the guitar, drums, bass, and their songs are amazing and has true meaning, they're just perfect, VOTE FOR System of a Down!
7
Opeth

Opeth is a Swedish progressive death metal band from Stockholm, formed in 1990 by David Isberg, who invited Mikael Akerfeldt into the band as a bassist. Isberg ended up leaving the band, which lead to Mikael becoming the band's vocalist, guitarist, principal songwriter, and driving force. Along with ...read more.
Unique sound and song writing...a balanced combination of grunge and melodic vocals. Thoughtful Progressive tones & Swedish Metal collide.
I voted for them best I'm a massive fan but theyve taken a different direction now so I can see why they wouldn't be number 1 for modern metal bands since they technically don't do metal anymore. But that doesn't mean they don't make beautiful music anymore, in fact the opposite, their new album is a proggy rock masterpiece.
Opeth is the best modern metal band. They are extremely talented musicians, with extremely complex and intricate yet crushing and awesome riffs. Their guitar work is incredible. Their singer hands down has the best death growls of all time while also having an absolutely beautiful singing voice. Listen to their songs Blackwater Park, Ghost of Perdition, Reverie/Harlequin Forest, Baying of the Hounds, Leper Affinity, etc and tell me they aren't the best. Lamb of God, Avenged Sevenfold, Disturbed, and Trivium are amazing as well. Linkin Park shouldn't even be mentioned on this list.
Opeth is the best band till date... absolutely fabulous... lyrics, vocals, names of songs, musical quality and detail, innovation, album art, themes, depth, overall impression-everything is the best... those who haven't heard there songs don't know what they're missing... every one of their songs are in perfect sync with their themes... a truly mature band consisting of true maestros.
8
Disturbed

Disturbed is an American nu metal/ alternative rock/ alternative metal band from Chicago, Illinois. The band comprises vocalist David Draiman, bassist John Moyer, guitarist Dan Donegan, and drummer Mike Wengren. They are known for songs like "Down With the Sickness" and "Stricken" .
I got the album evolution for $6 canadian because the store didn't know they still made new music lol!
With David Draiman on vocals, Dan Donegan on guitar, Mike Wengren on Drums and John Moyer on bass, this band proves to be one of the most influential bands of all time. With their very unique style of music and covers such as "Shout 2000" and "Land of Confusion" still haven't been topped. Even though they are on a temporary hiatus since 2010, they still prove to be one of the greatest metal bands of all time. They started off with the name of brawl, but in 1996 changed to Disturbed. David Draiman formed a band called Device in 2012 with Will Hunt (drummer of Evanescene), Virus (guitarist of Dope), and Geno Lenardo (guitarist of filter) and have written "Haze" featuring M. Shadows (singer of Avenged Sevenfold), "Vilify" and "You think you know". They have produced 5 studio albums and one compilation album, 4 of the albums were #1 on the billboard 100 and 3 received platinum.
This is one of the best bands of all time. David Draiman's vocals are some of the best of this time. Dan Donegan is so underrated and is a top 5 guitarist. Mike Wengren is a monster on the drums, and John Moyer is an amazing bassist. Listen to any of their albums with an open mind. You'll be blown away
Indestructable... Enough said. Plus all the other bands don't even compete with the quality and power behind the disturbed music!
9
Black Label Society

Black Label Society is an American heavy metal band from Los Angeles, California formed in 1998 by Zakk Wylde.
Black Label Society should be number 1. Why? Because they are the very thing a metal band should be. Guys playing for the fans and not caring about money, fame or selling out. They have stayed true to the metal genre without selling out or going commercial. Also Zakk Wylde is basically one of the modern metal kings. Black Label Society is definitely the best modern metal band
Because Zakk Wylde is an absolute beast. You really need to listen to Godspeed Hellbound and In this River.
These guys should be in the top ten for the riffs alone! Plus zakk wilds unique vocals
Super underrated band definitely deserves to be in top 5 at least.
10
Trivium

Trivium is an American Heavy Metal band from Orlando, Florida, formed in 1999. Their frontman, Matt Heafy, lead guitarist Corey Beaulieu and Bassist Paulo Gregoletto are the band's most consistent members and have appeared in every album since. ...read more.
Trivium has never made bad albums. They are amazing and their live performances are stronger than ever. I expect them to reach the top in years to come for sure. They deserve to be up there without a doubt!
Nobody can compare to Trivium's combination of brutality, melody, and instrumentalism. Matt Heafy can sing with the best, and his growls and screams rival anyone today. Matt and Corey's twin guitar leads are face-melting, especially on Shogun where they use seven string guitars. Every album they progress in a new way. No other contemporary metal band out there competes.
TRIVIUM FOR THE WIN!

They have not written a weak song despite changing their sound consistently. Every album sounds different but still has that core, distinctive Trivium sound!

Long live Trivium!
Either this band or Opeth really deserve to be number one. They just define epic. I love how they combine extreme technicality with emotion and soulful playing. Their album "Shogun" is easily one of the best metal albums I've ever heard, and I've heard a LOT. I love all the bands on this list, but these guys are truly something else. Give their song "Into the Mouth of Hell We March" a listen.
The Contenders
11
Ghost

Ghost is a Swedish heavy metal band that was formed in Linköping in 2008. Ghost consists of 5 masked instrumentalists, known as The Nameless Ghouls, and a demonic anti-pope known as Papa Emeritus. They have released 4 studio albums, 1 live album and 2 EPs. Each album brings in a new version of Papa ...read more.
One of the best bands in general. Forge is a genius. Love their music, their lyrics and their show.
Unique sound. Pretty fresh to the metal scene but give it a year or two and they will be big. Probably in my top 10 metal bands.
Surprised that they are so low here, they are so popular. Their music so original, like a blend of Venom and Queen.
Saw Ghost live recently and have to say they were possibly the best band I've ever seen live. Cardinal Copia controlled the crowd like no other and the whole audience sang along with every lyric. These guys deserve to be way bigger.
12
Meshuggah

Meshuggah is a Swedish progressive metal band from Umeå, formed in 1987. They are often considered the fathers or founders of the djent metal sub genre due to their use of downtuned guitars. They are also known for their song "Bleed", which is known for its extremely complicated instrumentation, ...read more.
R you crazy? Meshuggah must at least among top 10 if not in top 5! And how on earth breaking benjamin be a Metal band?
All I see is just Hard Rock kids taking the top positions. Meshuggah has been in the scene for more than 26 years. And this is sufficient enough to showcase the virtuosity and experience they command.
Meshuggah is "modern"? Are you kidding me? AMAZING band, but they're almost as old as Megadeth and Metallica, how can they be considered new by any means?
They should be among the top 5. Compared to A7x, they are far more better
13
Linkin Park

Linkin Park is an American rock band formed in Agoura Hills, California, in 1996. The members currently include Mike Shinoda (vocals, keyboards, rhythm guitar), Brad Delson (guitar), Dave "Phoenix" Farrell (bass), Joe Hahn (DJ) and Rob Bourdon (drums). Linkin Park are associated with a mixture of Alternative ...read more.
They are the best metal band ever.
Chester is an Amazing vocalist and his screams are awesome. They deserve to be first, although I'm happy to see avenged sevenfold on the top
I don't dislike this band or anything, it's just that THEY'RE NOT METAL. Rap-rock/electronic rock/heavy alternative is what they are.
Those aren't even metal. They're far from metal, hard rock at best.
I don't care what genre Linkin Park is, but for me Linkin Park will always be a nu-metal band. The first three albums + hunting party are really good. Without LP I wouldn't listen any "real" or "aggressive" metal.
It amazes me that people still think and ever thought this band was metal, It isn't.
14
Amon Amarth

Amon Amarth is a Swedish melodic death metal band from Tumba, formed in 1992. The band takes its name from the Sindarin name of Mount Doom.
Amon amarth should be #1
#2 behind Machine Head
One of the more talented metal bands out there that aren't metalcore
Come one this makes a True Metalhead sad to see all this crappy Metalcore and Nu Metal bands up there.
15
Alice in Chains

Alice in Chains is an American rock band formed in Seattle, Washington, in 1987 by guitarist and songwriter Jerry Cantrell and original lead vocalist Layne Staley.
Alice in Chains is grunge...
16
Tool

Tool is an American progressive/alternative/post-metal band, that was formed in 1990. ...read more.
Modern metal - Watch Danny Carey live on the drums during a performance of "Pnuema" and you can begin to appreciate the raw talent these guys bring to the table. TOOL always challenge their audience to use their brains. Some seriously difficult time signature changes & poly-rhythms few bands can master.
This BORING band deserves no place on this list. They are not metal but, they suck anyway. Maynard James Keenan along with his idiotic band's fanbase are the worst kind of people on this earth. This is an uncreative, bland, and downright horrible band.
One of the best progressive metal bands ever! Every song is really unique and cool, making them one of my favorites of all time. Everything they do continues to impress me with sensational lyrics, drumming, guitars and singing. What can I say? Singing is masterful, drums are insanely good, guitars are continuously impressive and the bass is outstanding. I respect these guys so much
Well, Tool is something else. They don't follow any rules. They just deliver their song in their own way. Their bass parts are better than any modern or classic metal bands. Their songs are like drugs, you can't help falling in love with those. Rain is the best way to listen Tool song. I remember, it was raining so hardly, then I started to listening 'Righ In Two'. It felt just like I got out from this world and went to a different galaxy and that song is showing me the way
17
Between the Buried and Me

Between the Buried and Me is an American progressive metal band from Raleigh, North Carolina. Formed in 2000, the band consists of Tommy Giles Rogers, Jr.
Between the Buried and Me are the greatest modern progressive death metal band, who also are the greatest progressive death metal band of all time already. They are the Metallica of progressive death.
24th? These guys are doing what a lot of metal isn't doing nowadays: being creative. Listen to Parallax II, Colors or Alaska to see what I mean!
They are MODERN metal
They have great drummer
Just listen them they'll impress you for sure
Really heavy
18
Killswitch Engage

Killswitch Engage is an American metalcore band from Westfield, Massachusetts, formed in 1999 after the disbanding of Overcast and Aftershock.
This is one of the best bands to see live! saw them with; pop evil, I prevail, in this moment, and five finger death punch.
Love killswitch great guitar riffs My Curse is an awesome song.
Did you ever listen to When Darkness Falls by Killswitch Engage? Try it then...
The best band in the world in my opinion. With utterly brilliant and unique drumming and guitarist skills they blow minds of many metalers around the world to this day.
I agree on this one!
19
Pop Evil
This is the best band in existence. Saw them in london ontario with 4 other bands a leigh kakaty (the lead singer) jumped in the crowd right in front of me and my dad.
What is this band not doing in the top 10? And what IS Trivium doing in the top ten? They suck and pop evil has many good songs such as deal with the devil and last man standing.
This band is awesome! Some of their songs are softer, but they also have some harder rocking songs, like Trenches.
TRENCHES IS AMAZING! Last Man Standing and Boss's Daughter are also great songs and Pop Evil is by the best modern metal band, followed by Slipknot and Avenged Sevenfold.
20
Five Finger Death Punch

Five Finger Death Punch, often shortened to Five Finger or Death Punch, also abbreviated as 5FDP or FFDP, is an American Alternative Metal/Alternative Rock band from Las Vegas, Nevada. Formed in 2005, the band's name comes from the kung fu movie The Five Fingers of Death.
This is one of the best bands of all time with songs like under and over it
These guys are underrated. they are way better live than just hearing blue on black get overplayed on some out of town radio station
Ivan moody combined with zoltan barthony and jason hook with chris kaels bass it just doesn't get better than that
Five Finger Death Punch is a killer metal band. If you have never heard of them you should really listen to some of my favorite songs "100 Ways to Hate", "Remember Everything", "No One Gets Left Behind".
21
Volbeat

Volbeat are a Danish heavy metal band formed in Copenhagen in 2001. They play a fusion of rock and roll, heavy metal and rockabilly.
So many different types of songs. Really written for music lovers. Brilliant writing!
Fantastic songwriting, heavy dual guitar attack, a great rhythm section and a very talented vocalist. It's a shame they're so low on the list, check out anything off their latest album and you won't be disappointed. Great live, too.
Have you seen these guys live? Worth every penny!
A must see live. They sound the same on the radio as they do live. Very rare
22
Breaking Benjamin

Breaking Benjamin is a American post-grunge/alternative metal band formed in 1998. The bands members all changed in the time between 2010 to 2014, with the exception of Ben Burnley (Vocals). The Ex-Members included Chad Szeliga (Drums), Aaron Fink (Guitar) and Mark Klepaspi (Bass). ...read more.
Are you kidding me, bb is the best should be in the top tens. They have about 50 songs, each one is breath taking. Every song is amazing, not one song you won't like. Why are they 23?
Whats wrong! This is an amazing band deserves to be in top 10, the melody, with metal in the chorus and touching lyrics the best combination ever!
Breaking Benjamin has been shifting through this list. I feel like they should, at least, be in the top 15. They haven't made a single bad song (that I've heard) and are my second favorite band (not that my opinion matters, but I just thought I'd point that out).
This is my favorite band. Their songs will make your mouth drop
23
Cattle Decapitation

Cattle Decapitation is an American Deathgrind band from San Diego, California formed in 1996. Cattle Decapitation's songs protest the mistreatment and consumption of animals, the abuse of the environment and touch subjects such as misanthropy and genocide of the human race. Much of their music is based ...read more.
24
Havok

Havok is an American thrash metal band from Denver, Colorado. Formed in 2004, their members currently consist of David Sanchez, Nick Schendzielos, Pete Webber, and Reece Scruggs.
I remember the first time I listened to Havok, instantly fell in love with them. They're probably the best modern thrash band in my opinion.
25
Nile

Nile is an American technical death metal band from Greenville, South Carolina, United States, formed in 1993. Their music and lyrics are inspired by Ancient Egyptian/Near Eastern mysticism, history, religion, and ancient art, as well as the works of H.P. Lovecraft.
PSearch List