Top Ten Best Online Time Tracking Software
Where does the time go? Whether you need to know for billing purposes or just want a better idea of how your work day is split up, you can always answer that question with a good time-tracking application.

The Top Ten

1 FreshBooks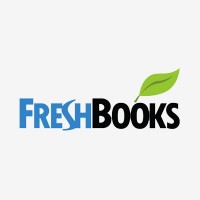 FreshBooks is a cloud-based accounting software service designed for owners of the types of small client-service businesses that send invoices to clients and get paid for their time and expertise.
Stop dreading timesheets and start keeping track of your and your team's time as you go.
Visit Website
3
ClickTime
WAY more powerful than some of the "prettier" hosted services out there. Substance is more important than gloss! Great reporting capabilities and the depth of the job and task capabilities is very impressive.
We're just a small company and I've tried a lot of options and this is the only one that has all the right features for us... actually more features than we can use right now, but it's nice to know we can grow into it.
The product is great, however, their service is what really sets them apart from the competition. From their training and onboarding team to their support department ClickTime's service is stellar across the board!
We've evaluated a lot of time tracking systems. ClickTime is by far the best one we tried. It's a great mixture of powerful features, but still easy to use. Very pleased so far.
Visit Website
4
Invoicera
Since there are hundreds of online invoicing and time tracking tools available now a days and it is quite hard to decide what application would best suite your business requirements. I personally reviewed several applications and finally selected Invoicera for my business needs. I am highly satisfied with the quality of product and would recommed you all to give it a try.
I am a lawyer and it's very important for me to track the time accurately in order to bill the clients. Invoicera helps me to track the billable hours and invoice clients. Now, if I am going for client's meeting, I track the time and bill it to the clients.
Invoicera is very simple and feature rich application and an appropriate solution for legal professionals.
Inspite of all the online invoicing softwares I've worked on, I must say, Invoicera is one of the best. With online invoicing, it serve various other features like expense management, financial management and credit note management that helps to improve the cash flow and strengthen the financial aspect of the business.
There are various time tracking tools our their in the market. But Invoicera provides me a great User Interface and experience and helps me to calculate the billable hours to invoice clients. I can even track accurate time spent on each task and manage tasks more efficiently.
Visit Website
5
Harvest
Time tracking is simple and lightning fast with Harvest. Set up takes seconds, and there's nothing to install. We've simplified the time tracking and approval process so you can stay focused on work.
6 Timely
7 Time Clock Wizard
8 Hubstaff
9
TimeCamp
TimeCamp helped me when I had needed it - my time management skills were terrible. But it increased my productivity almost immediately - now I know where I wasted my time most!
Automatic time tracking option is the best thing I've ever have. I check my productivity and watch main sites which I lose my time.
Easy and fully automatic time tracking to improve your team's profitability.
Best software ever. You will be surprised how you spend your time each day.
I found out that I spend 10 hours on Gmail every single month
10
Yanomo
Compared to other time tracking tools: yanomo works... it triggers people to actually use the tool. And that's the fundament of every time tracking tool and the hardest to achieve. Apparently, Yanomo has found a key solution to this.

I 'no' mo' 'cause of yanomo
Great tool, does exactly what I need a time tracking tool to do. Very easy to use even for more complex approaches.
Great time tracking and project management tool, very user-friendly, very easy registration on the fly, provides the basic info that you need and you can expand the infofields according to you need
The Contenders
11
Toggl Track
Track time with a single click, switch easily between different tasks and create reports.
12
Timeneye
When they updated the software I was a bit afraid but I had to change my mind has now it's more intuitive and simple: I simply love its usability.
Great product! They have just released a new app and I love their new integration with Google Calendar.
Timeneye makes time tracking easy and fast.
You can track time directly from Basecamp
Using comments or an embedded form.
It's free, it's simple and it has loads of integrations. Best time tracking software in the market!
13
Nutcache
I recently switched to nutcache for my invoicing and time tracking, best move ever!
Nutcache is so easy to use and is totally free... thumbs up!
Very nice, user friendly, easy to use and features rich application. I advise to make a try of it.
Finally, and easy to use time tracking application, plus it's totally free! Good job Nutcache!
Easy to use, good looking, and free! I really recommend you try it!
14
14Dayz
14Dayz is about to launch an entirely renewed version of 14Dayz Simple Time Tracking this spring. They also added on the instigation of users a numerous greater and little changes in the software.
14Dayz is hassle free online time tracking. It is easy to get into because there is nothing to install. All you need is a web browser and an Internet connection.
It is fast to set up an account and see your business at a glance. Perfect for teams.
15
Paymo
I run a small business that is hourly contract based, so I needed something to allow me to track multiple employees (users), and the time being spent on contracts. Paymo fit that bill very well. The invoicing features are awesome as well. It does have a pretty robust project management setup that is more than adequate. You can track clients, projects and tasks with fairly decent organization. Some detailed reporting and a few light dashboard graphs top off a nice package.
We use Paymo as an online time tracking & billing software. It's a great, affordable tool used by thousands of freelancers.
Great app, use it daily yo track my team, manage my online projects and invoice clients! Highly recommended.
Really great app for time tracking, time management, billing and invoicing. Good for large companies and freelancers as well
16
Time Doctor
The simple little nudges that it gives when you're not doing anything makes me feel aware that productivity is always a must when you are working from home. I really love this software! Kudos to Time Doctor!
The most accurate. So many others are browser based, but Time Doctor is desktop software which gives it access to critical OS resources to verify time tracked.
Time Doctor is one of the best time tracking software today!
The app is very accurate and reliable, actually I'm using this to track my time and productivity.
I am using this app. It's really a great tool for productivity! I would highly recommend this for freelancers/work-at-home employees.
17
Syncd
Syncd is trusted by thousands of businesses around the world to track and analyze their time and expenses. Freelancers and large corporations alike use Syncd to improve accountability, productivity and profitability.
18
cronsync
Web based time tracking and invoicing

Flexible time tracking settings, easily adjustable to your company's and clients' needs. Supports time tracking and invoicing on a time and material or on a flatrate basis.

Invoices are automatically generated based on time tracking and project data. You choose what level of invoice detail you want to grant your client, you have flexible VAT settings, your logo and company data can be embedded into the invoice design.
19
Replicon
Being in the sales industry, I am very much confined to the time management and practically that is what drives the overall process to be streamlined. Making all those necessary arrangements to be confined with, I believe that any advanced version of tool would literally make out the things more practical. Looking out at all the possible ways, I found out Replicon to be the best tool to work with. The different modules in the tool helps make a total package for the office administration.
Replicon did help us do a quick turn around and helping us get over all errors we faced using paper based and spreadsheet. Implement pay rules, handling varied shifts, multiple level supervisory approvals and specially getting us in compliance of all necessary labor laws.
The Product demo and implementation support provided by the team at Replicon brings a wealth of knowledge in the Time and Labour space, and the ease with which they did manage the cross product implementations of Time, HR, Payroll products is truly appreciated.
Compatibly works with iOS and android as well. This tool is one of the leading brand in terms of time tracking in the cloud based platform and help manage the time and keep track of it with a seamless effect to manage the work.
20
clockodo
Clockodo is an online time tracker for freelancers and small companies. With clockodo you can instantly track working times categorized by customers, projects, and occupations.
The times are recorded online on the web, by using the desktop software, or if you are out and about, a smartphone.
21
primaERP
Nice design, really easy to use, free for 3 users and offers the option of creating reports and exporting them to excel. Can also see how efficient your projects, tasks, activities are. Can only recommend it!
Combines time tracking (in detail or not, you chose), reporting, billing and attendance features. Highly recommend it.
It has intuitive design with many useful features. It's surprising how much of my time a had been wasting. Love it!
I think it is a great app, easy to use, free for 3 users, automatic reports. You can set a price to your different activities and then use the reports as invoices :)
Totally recommend it!
22
SpringAhead
We've used for over 2 years with good results, very little problems and quite happy with their product. We use Quickbooks and can export timecards directly from Springahead. It's also very flexible for Administrators to control.

Julie
An inexpensive Time and Expense Tracking software that integrates with Quickbooks, Peachtree, and Microsoft Great Plains. Very easy to use interface while still allowing a good number of options.
23
AccountSight
It is most affordable and user friendly online time and expense tracker. It is a cloud based application for small businesses for maintaining weekly time sheets and billing online. It helps to reduce your work and make it easy.
AccounSight is an excellent time tracking software for freelancers, contractors and small businesses mainly because of its user friendly interface, unique features and affordable price.
AccountSight is so easy to use!
24
Timedock
Timedock.com transforms your existing smartphones into barcode-scanning and rfid-swipe-card punch clocks. Scan stuff onto site and see GPS of their in/out location, view job costing and export to payroll software.

Connect any number of smartphones through your cloud based web portal, or purchase wall-mounted TimeTablets to add to the mix.
Very intuitive. Licking it so far!
25
EfficientTime
EfficientTime is a simple cloud-based timesheet solution that lets users easily enter timesheet and leave application data and lets managers export such data into Excel spreadsheets. It uses a freemium model which means basic features such as entering and exporting timesheet data are free!
PSearch List