Best Progressive Rock Bands
fortnight
The Top Ten
1
Pink Floyd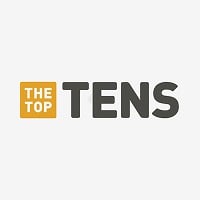 Pink Floyd was an English progressive rock band formed in 1965 in London, England. They achieved international acclaim with their progressive and psychedelic music. The band consisted of 5 members - David Gilmour (Vocals and Guitar), Syd Barrett (Vocals and Guitar), Nick Mason (Drums), Roger Waters ...read more.
Pink Floyd... Pink Floyd.. Pink Floyd. Pink Floyd. Pink Floyd. Pink Floyd. Pink Floyd. Pink Floyd! Pink Floyd! Pink Floyd! One of these bands in wich you see all the members of the group, that make they job really good. Very underrated band, for me they should stay at the same place were everyone put Led Zeppelin, cause this band really deserves it. All knew the "Another Brick in the Wall", "Comfortably Numb" or "Wish You Were Here" but not only on this songs Pink Floyd ends. They made so many excellent albums like: Meddle, Dark Side of The Moon, Wish You Were Here, Animals, The Wall, A Momentary Lapse of Reason, Division Bell- all of them have something unusual something special. Without this special thing, I feel my world would be more empty then it's now. Long live the Pink Floyd!
Dark Side of the Moon, Wish You Were Here, Comfortably Numb, Shine On You Crazy Diamond and many more. Pink Floyd is a legend! It got so many histories. It got songs so meaningful. Pink Floyd is the best progressive rock band in the world!
No doubt that Pink Floyd is the band with the most successful concept albums - stillwater
Not only my favourite progressive rock band but also one of my favourite bands ever! Their music is just so relaxing and beautiful - UltraLunalaX
V 93 Comments
2
Rush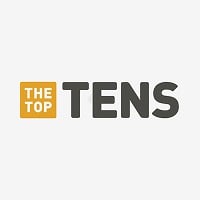 Rush was a Canadian progressive rock band that was formed in 1968. Even though the only founding member still in the band is Alex Lifeson (Guitar), the band is most well-known for their current members Neil Peart (Drums) and Geddy Lee (Bass, Vocals). ...read more.
Rush will always be my favorite band of all time. Their style of rock that blended hard rock anthems with progressive lyrical themes and compositions helped make them (in my opinion) the greatest of all rock bands. You've got Geddy Lee, the greatest of all rock bassists who did triple duty with singing, bass, and keyboards. Neil Peart, who is the greatest drummer in all of rock over John Bonham and Keith Moon (And I will fight you if you disagree). And then there's Alex Lifeson, a masterful guitarist who has contributed to some of the greatest riffs in all of rock. Though they are now done, Rush will live on forever as masters of rock. They don't deserve number one over Pink Floyd because Floyd IS progressive rock, but in my eyes, Rush is better. Long live Rush! - CaptDeadeye
Most talented band to ever walk the face of the earth
There isn't a band that can touch Rush in the Prog Rock Field, period. They are in a league of their own.
La Villa Strangiato is just one example of the complex compositions that Rush can play their instruments to; the sheer instrumental talent alone propels this band. Neil Peart is an absolute drum god, and Geddy Lee multitasking while putting down amazing bass lines that match Alex Lifeson's wailing guitar are feats in themselves. Put together, you get one hell of a talented and progressive band. Not to mention the crazy time-signatures that some of their earlier work is set in is one of the reasons why they are so perfect as a progressive band. Though, Neil Peart's lyrics may not be top notch all the time ("I Think I'm Going Bald" off of Caress of Steel), once you listen past the lyrics you will always find instrumentals that are consistently full of talent and creativity, while still sounding good. Take note of their exuberant fan base (arguably the most die-hard and most devoted in rock). Definitely one of the finest bands in prog, and one of the best in rock. Period.
V 106 Comments
3
Genesis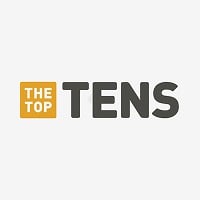 Genesis are an English rock band formed at Charterhouse School, Godalming, Surrey in 1967. The most commercially successful and long-lasting line-up includes keyboardist Tony Banks, bassist/guitarist Mike Rutherford and drummer/singer Phil Collins.
The Band released their first album back 1969. It was called as From Genesis to Revelation. And I thought it was repetitive and dull. Around this time the band focused more on music related to religion. They started prog a year after 1969 joining Fripps unique sound. The Band members are Peter Gabriel, Phil Collins, Mike Rutherford, Steve Hackett and Tony Banks. Peter Gabriel helped provide strange lyrics and outfits with masterpieces such as Selling England by the pound, foxtrot and Nursery Cryme. He left the band in 1975 after being offered a role in a film and his wife was pregnant. Though Gabriel left, Collins agreed to sing vocals. They released albums such as Trick of the tail and Wind And Wuthering with songs like Earl Of Grey and Dance on a volcano, which both had reprises. He invented guitar tapping but some people say Van Halen did. Hackett left the band after the Wind and Wuthering sessions. The band continued to perform without him. I felt like Collins got too involved ...more
This band is absolutely incredible. They've made so many masterpieces, including The Knife, The Musical Box, Supper's Ready, Firth of Fifth, The Lamb Lies Down on Broadway, In the Cage, and SOOO much more. If I didn't list one of your favorites, don't be upset, as I listen to everything Genesis makes and chances are I love it to death also and didn't forget about it. However, it doesn't stop there. Once Peter Gabriel left, the band turned more to the pop style, and many fans of the band's early works hate this and believe they sold out. This can't be though, since they made so many good songs in that style too (I guess they're just amazing at everything) and also made many songs that pay homage to their earlier ways. Don't believe me? More &quotpop-like&quot songs like Abacab, Home by the Sea, and Land of Confusion are amazing as well as so many others, and many songs like The Lady Lies, One for the Vine, A Trick of the Tail, and Dodo/Lurker are more unique, slightly longer pieces ...more
Nobody can touch Genesis, the real Genesis, Gabriel, Hackett, Banks, Rutherford and Collins. They made two great album after the dissolution of this epic lineup ( Trick of the tail and Wind and wuthering) but nothing to compare with the four albums released with the legendary roster. Classical tales, classical music.
Few bands can boast the varied musical repertoire, both instrumentally and vocally.
V 58 Comments
4
King Crimson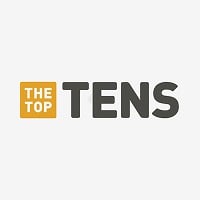 King Crimson is a British progressive rock band that was formed in 1969. While the band has had numerous lineup changes, the head of the band has always been Robert Fripp (guitar). However, the most notable lineup is between 1972-75, consisting of Fripp, John Wetton (bass/vocals), Bill Bruford (drums), ...read more.
Pink Floyd is my favorite band and has been for years, but no band has done as much for progressive rock as King Crimson. Fripp is a genius and this band should have the recognition they deserve.

And Dream Theater, really guys? Also Porcupine Tree over Yes, ELP, and King Crimson? Hahaha and Grateful Dead even on the list? Oh wow, my sides.

Oh no Jethro Tull or Gentle Giant? I am so disappointed.
The only Prog rock band that was always progressive.
It just works - Murphdog405
I personally like Pink Floyd a lot better, but these are the definitive prog rock band
V 46 Comments
5
Yes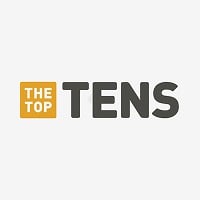 Yes is an English progressive rock band formed in 1968 by bassist Chris Squire and singer Jon Anderson. They first achieved success in the 1970s with a progressive, art and symphonic style of rock music. Their best known song is their 1971 hit "Roundabout" off of their album Fragile.
Now and forever number one on this list. The Yes Album to 90125 is an unmatched run of prog genius. Not the inventors of the form, the apex of the form. PERIOD.
The Yes albums of the '70s are the best prog albums ever. Only 'Dark Side' comes anywhere near them for quality.
3 compositions (Close to the Edge, The Gates of Delirium and Awaken) are the best prog rock suits ever composed. They are perfect and cannot be even compared to each other (each of the 3 is a different one). The other songs are also remarkable. The 80s did not affect the band so much as the other prog bands since 90125 is a very good album. The later works showed the return of the old quality (especially in the Key to Ascension) - Mind Drive, That That is, Homeworld, Dreamtime and Fly from Here (and even Endless Dream) are still very good pieces of music.
I consider The Revealing Science of God to be Yes' best prog rock suite. The other suites on Tales from Topographic Oceans are also contenders. - Crwth
Should be number one... End of.
V 73 Comments
6
Dream Theater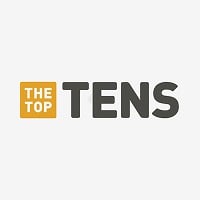 Dream Theater is an American progressive metal band from Boston, Massachusetts. The band was formed in 1985 under the name of "Majesty", only to change its name to Dream Theater later. ...read more.
Simply the best!
This band shouldn't even be on this list. Couldn't write an original ( or even good ) song to save their lives. If you want to hear a bunch of boring musicians solo constantly, this is the " band " for you! Come on people, broaden your horizons a bit.
Solo constantly? Listen to Animals as Leaders and tell me that Dream Theater is nothing but solos.
Dream Theater introduced me into the world of progressive metal/rock and I will be thankful forever for that. I would like to say that Dream Theater is one of the best bands in the progressive music scene, incluiding complex song structures and beauty flowing between every arrangement. For instance, the song A change of seasons introduces you completely into DT's world and it really seems as if it was shifting seasons. And the wonderful Octavarium... If I had to choose one song to listen to for the rest of my life, I would choose this masterpiece. So please, don't be scared because of its 24 minute long duration, and don't give up if the first time you don't like it! And if you don't like it after several listens, just check up the lyrics... They are so moving!
Simply put, incredible band!
V 61 Comments
7
Porcupine Tree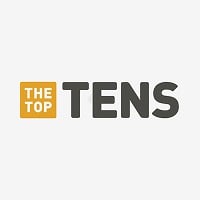 Porcupine Tree were an English rock band formed by musician Steven Wilson in 1987. The band began essentially as a solo project for Wilson, who created all of the band's music.
Porcupine Tree should be second to Pink Floyd. Given that Pink Floyd was the definitive best Prog Rock band ever, Porcupine Tree deserves to be at #2 for being the band that defined the future of the genre post Pink Floyd and consistently put forth music that has the ability to touch the soul and feel anew no matter how many times you listen to and gives us something which will be remembered generations later.
Has anyone even listened to this band?
How can this be at rank 7?

This deserves to be on the top 3.
Oh come on this band is pink floyd #2 deserves number 2 for sure better than genesis, yes and of course rush just listen to anesthetize
Best band ever. - abhash
V 59 Comments
8
Emerson Lake And Palmer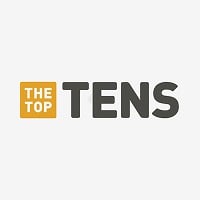 The power and precision is why these guys were pure Prog Rock royalty.
These were the most technically skilled, and they basically invented prog rock.
No question that although the arrangement of Jerusalem was originally virtually banned in England, it should become the English national song. A very powerful and beautiful arrangement worthy of national status.
I've always thought that ELP was in a class by themselves. Their album Brain Salad Surgery is almost a concept album.
V 25 Comments
9
Jethro Tull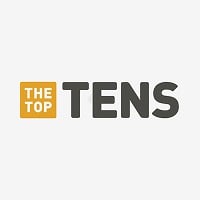 Jethro Tull were a British rock group, formed in Luton, Bedfordshire, in December 1967. Initially playing blues rock, the band soon developed its sound to incorporate elements of British folk music and hard rock to forge a progressive rock signature.
They Started off as a folk band 1967 and the singer/ piper Ian Anderson has been with them ever since. The band started progish on the second album and have carried on this style ever since. It was 1967 Anderson started playing the flute and quickly taught himself how to play. In 1970 the band had reached success with aqualung, a concept album about a tramp. Ian Anderson said that the album was never intended to be a concept album and still says it isn't till this day. Glenn Cornick left the band after the aqualung sessions to go on and do other things, he would eventually become a member of Bob Welsh's Paris band. After hearing people say that aqualung was a concept album Anderson decided to make one. Thick as a Brick was released in 1971 and is one of the best concept albums to listen. Both sides of the albums where one song each, split into several sections. Most Progressive rock bands do this anyway such as Emerson, lake and palmer's Tarkus, pink floyd's Atom Heart Mother and ...more
There is no one like Ian Anderson and no band like Tull then or now. There is no middle ground here - you either love or hate this music. Like Yes and to a lesser extent Genesis, the greatness diminished with the onslaught of the 80's but up to A they were my favorite band of the genre. Ian is the auteur of Prog in my useless opinion up until his voice abandoned him, but even after that unfortunate occurrence there were gems to be mined. Watch their live performances from the 70's and bow down to breathtaking oddity and greatness. Och Aye!
I love Jethro Tull. Very professional band. - LightningStrike
ELP- #1
Jethro Tull- #2
Renaissance #3
V 26 Comments
10
Tool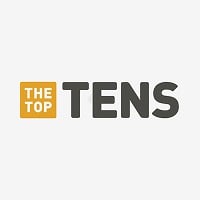 Tool is an American progressive/alternative/post-metal band, that was formed in 1990. ...read more.
Tool should be AT LEAST behind rush fort progressive rock. I would put them at number one followed by rush and then Floyd but I know that's not for everyone but def should be in the top 3 for this category if not for all rock categories. New Album in like 20 DAYS! new single is awesome!
Tool should be a bit higher because they are so unique - Ljubo1950
Aside from the fact that they've held off on releasing their 5th album for over 10 years, Tool is an amazing band. Despite only releasing 4 albums in a career spanning almost 30 years, their music is timeless and incredible. Songs such as Sober, Aenima (Apologies for any spelling errors), Lateralus, Vicarious, or Schism are only small examples of their musical prowess. - CaptDeadeye
A Perfect Tool
V 41 Comments
The Newcomers
?
Nevermore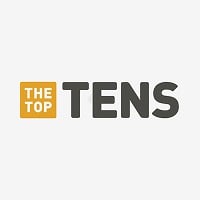 Nevermore is an American progressive metal band from Seattle, Washington. Formed in 1991, they are known to incorporate elements from various styles such as power metal, modern hard rock, classic heavy metal and technical thrash metal. The band has been on hiatus since 2011, due to personal issues between ...read more.
? Threshold
The Contenders
11
Moody Blues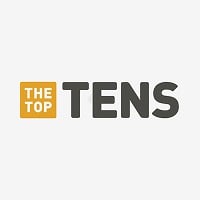 The Moody Blues are an English rock band. They first came to prominence playing rhythm and blues music, but their second album, Days of Future Passed, which was released in 1967, was a fusion of rock with classical music and established them as pioneers in the development of art rock and progressive ...read more.
The Moody Blues expanded their minds then went on to expand ours. For those of us who viewed psychedelics as a way to attain expanded consciousness, there was only one way to travel and that was with the Moody Blues as your soundtrack/guides.
First, psychedelic and progressive are not exactly the same; the Moody had multi-level meaningful themes--from individual to national to global to cosmic levels of analysis and a variety of sounds--which should place them next to Pink Floyd. To put such boring or little or irrelevant bands as Yes or Emerson ahead of the Moody Blues is a great injustice, just like their extremely late entrance into the RR Hall of Fame--silly or ignorant black-balling similar to Hollywood.
Enduring while others disbanded or stopped producing, the Moody Blues established, then reinvented themselves time and time again. Their melodies, harmonies and lyrics are mesmerizing.
Moody Blues is one of the bands with the most successful concept albums - stillwater
V 17 Comments
12
Kansas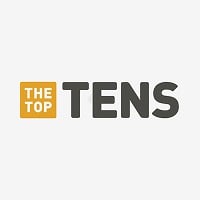 Kansas is an American rock band that became popular in the 1970s initially on album-oriented rock charts and later with hit singles such as "Carry On Wayward Son" and "Dust in the Wind".
I Love Kansas. Not quite like any other Prog band. They have a violin and a more orchestral sound than most prog bands. They aren't early enough to be a Prog pioneer, so they just sort of took the concept in a different direction. Sort of like Pink Floyd but in a different direction. They are certainly the first good American Prog group and somehow that is perceived as bad by some. I won't lie and say the Kansas kept making the best music ever into the 80s and 90s, although some of their later stuff is fine. I just like Kansas in the 70s more than any other band at any other point. Choosing a longer standing band with a less impressive peak is like picking a sour candy over a chocolate. Who does that?

And I don't think they get enough credit for their hot period because A. they started in nowhere America.B. They started in the mid 70s as opposed to late 60s. And they had cooled off a few years after people had finally caught on to how great they were. Listen to their first 3 ...more
This band never gets the credit it deserves!
70's Kansas is a must-hear band for prog-rock fans. Leftoverture, Point of Know return... All amazing albums... - MaxPap
Some of their songs to me are the best I have ever heard - my favourites are "The Wall", "Dust in the Wind" and "The Coming Dawn". They have created loads of other quality tracks too though. One of my favourite bands - they deserve a high ranking.
V 25 Comments
13
Gentle Giant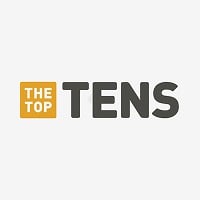 Gentle Giant was a British progressive rock band active between 1970 and 1980. The band was known for the complexity and sophistication of its music and for the varied musical skills of its members.
There's no beating Gentle Giant. They've gotten inspiration from numerous different genres of music, and you really hear it in their songs. Incredible compositions and lyricism that really captures the spirit and diversity that progressive rock truly is. Pink Floyd's great, but they're a lot more psychedelic. Dream Theater's very technical, but they haven't been able to keep it together recently. Rush is great, but isn't as diverse in instrumentals. Gentle Giant is the best of prog.
Caught them live in 1970 playing to a sparse crowd, not ready for what we were about to hear! Unlike any band heard before. Totally enthralled with their multi-instrument skill and complexity of the music. Some of the songs take a second, third or forth listening but once you " acquire the taste" you're hooked. "Playing The Fool" may be the best live prog album.
I haven't listened to too much by this band, but what I have heard proves one thing. They have an amazing sense of effect, as in they truly see how their music will make someone think and feel. Listening to one of their songs at my friends earlier made me realise just how sombre and beautiful prog can be
When you really think about it, any real prog rock rock fan cannot deny the incredible musical dexterity of the Giant. Overlaying rhythms and vocals with the most complex compositions of any of the prog groups ever in existence. I am a big fan of the obvious proggers such as Yes, Tull, Crimso, UK and ELP, however GG is unmatched in many ways and each album offers a new height that the band reached at the time of release. While each album from 1970 through 76 were at one time my favorite, nearly 4 decades later my vote goes to Octopus for being the quintessential Giant offering. Check them out if you haven't yet indulged and acquire the taste! Eric Haubner
V 5 Comments
14
Opeth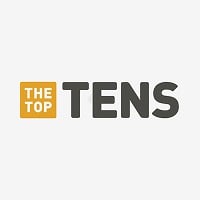 Opeth is a Swedish progressive death metal band from Stockholm, formed in 1990 by David Isberg, who invited Mikael Akerfeldt into the band as a bassist. Isberg ended up leaving the band, which lead to Mikael becoming the band's vocalist, guitarist, principal songwriter, and driving force. Along with ...read more.
Not sure who places Tool above Opeth, Tool are so over-rated. There's a rare brilliance to Opeth, not only in their time and key changes, but also in the way they know a catchy riff and draw it out where most bands play their best riffs only for a few bars. Best works are Blackwater Park and Deliverance albums
OPETH ARE GENIUSES NOT ONLY IN PROGRESSIVE METAL but also have the sweetest progressive rock ballads like Harvest, Burden, In My Time Of Need, Benighted and more and more...
18?!?! This band should be much higher. There is tons of variety in their music, with some of it being very heavy and containing death growls, and some of it is very soft with clean vocals. They have been very prolific over the years with 11 studio albums since 1995. One of the best prog bands out there.
Opeth Rules
V 14 Comments
15
Van der Graaf Generator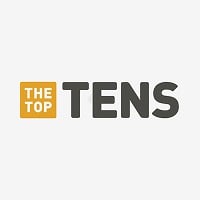 Van der Graaf Generator are an English progressive rock band, formed in 1967 in Manchester by singer-songwriters Peter Hammill and Chris Judge Smith and the first act signed by Charisma Records.
I guess this is what people call "full prog". So progressive it's closer to experimental atonal music than to normal psychedelic rock. - JoLeKosovo
Genesis is prolly n1 but this is just too daamn good. Five excellent albums. My all time favourite next to Genesis and King Crimson...
I'm not even sure VDGG should be called prog, given that they bear no resemblance to any other famous prog band of the classic prog era, neither in line-up nor in outlook. But I suppose we have to put them somewhere and since prog means pushing the boundaries, it'll do. The thing the Van Der Graaf Generator have over all the other groups is that once they suck you into one of their best songs (no, they aren't all masterpieces but boy are there still a lot), they take you on a roller coaster ride of emotions and spit you out pretty much exhausted at the end. They-just-do-not-let-up. No long solos, just an avalanche of relentless, often maniacal riffs and barely a guitar in sight, and of course the voice and lyrics of Peter Hammil who needs those riffs to have something to outdo, which he unerringly does.
Deserves to be higher. The Least We Can Do Is Wave to Each Other, H to He Who Am the Only One, Pawn Hearts, Godbluff, Still Life - true classics of the genre. Their style is complex, but if you are into them, they are becoming very interesting to listen to. - Merkwurdigliebe
V 18 Comments
16
Camel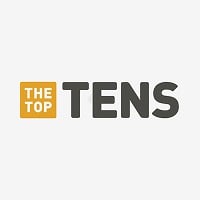 Well there are other very good prog artists: Pink Floyd, Genesis, King Crimson, Yes, VDGG... But Camel is the most emotive prog band. Apart having good musicians (Peter Bardens, Andy Ward and Doug Ferguson at the beginning; then Richard Sinclair, Mel Collins, Kit Watkins, Colin Bass, Ton Scheerpenzel... ), the leader, guitarist and composer Andy Latimer is one the best musician ever: everything is in his guitar playing emotion (Lady Fantasy, Ice, Never Let Go), power (Rhyader goes to Town, Lunar Sea) and virtuosity (Candle Hour, Rajaz, Air Born). This could definite the whole band!
Camel's music is melodic and beautiful. Although they use 5/4, 7/4 and other time signatures the music is never complex just for its own sake. Quite a few talented musicians have been part of the band over the years, including Peter Bardens who did much to establish the distinctive Camel sound and Andy Ward, the wonderful drummer on all their 1970s material. But its the peerless Andrew Latimer, a wonderfully emotional guitar player and flautist and talented composer, who is the heart and soul of this fantastic band.
What can I say. Like The Beatles use to do, Camel capitalized on. In most of their songs, you get Rock, Classical, Orchestra, and other aspects of music all in one song. Loved how they could do a 9 min song and make it seem like only a few minutes. You hear the effort, and great care of the band in all their music. They used a lot of instruments and the small details really stand out. Not overdone either. The Vocals few though they are, do give a haunting feeling that goes with the music.
Insanely underrated prog band.
V 15 Comments
17
Radiohead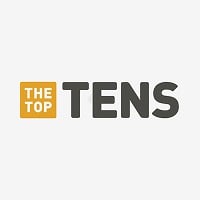 Radiohead are an English rock band from Abingdon, Oxfordshire, formed in 1985. The band consists of Thom Yorke (lead vocals, guitar, piano, keyboards), Jonny Greenwood (lead guitar, keyboards, other instruments), Colin Greenwoood (bass guitar), Phil Selway (drums), and Ed O'Brien (guitar).
This isn't even prog rock. It's alternative/experimental/electronic rock.
Paranoid Android was prog. But that was about it. They should do more progressive sounding stuff. Paranoid Android is probably my favorite Radiohead song. - Slipperyjack40
Radiohead are so underrated as a prog band, yeah they may lean more towards the alternative/experimental side of things but prog isn't defined by it's sound but by its progression and complexity. And Radiohead have that. Ok Computer is the best example of this. And they still have prog elements in their later stuff but not as much. They are such an inventive band but I certainly don't think their the best. Pink Floyd will always be the most loved and dominant Prog Group.
It is actually defined by the sound too but whatever. Radiohead have some prog rock songs. - PanagosBoi17
This is a really beautiful band. Songs like karma police, last flowers, videotape are so underrated and they're just packed with so many feels. If you give radiohead a fair chance it will become a part of your emotional journey.
V 6 Comments
18
The Police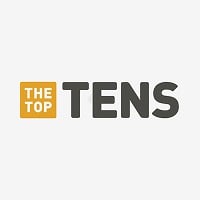 The Police were an English rock band formed in London in 1977. For the majority of their history, the band consisted of Sting, Andy Summers and Stewart Copeland. They are most known for their songs "Message In A Bottle", "Don't Stand So Close To Me", "Every Little Thing She Does Is Magic", "Roxanne", ...read more.
They're not prog, they're post punk
Best Band ever...
So many comments of "they're not prog, they're *extremely obscure subgenre*" - AdamDestructorJr.
They're reggae and post punk
V 1 Comment
19
Supertramp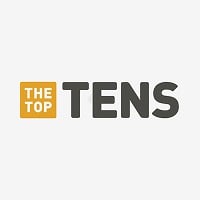 Supertramp are an English rock band formed in London in 1969. Though their music was initially categorised as progressive rock, they later incorporated a combination of traditional rock, pop and art rock into their music.
This is pure Art. Top 3 Bands ever
Crime of the century, Crisis? What crisis? , Even in the quietest moments... Come on Supertramp deserves to be at least top 10!
Who compiled this lists?
Doesn't make sense!
Yes, Genesis, Supertramp
Close to the Edge, Selling England by the Pound.. and Crime of the
Century
That's the definitive prog rock collection to bring to a desert island
There are many more albums by same bands. But there the perfect ones... Think about it!
Best that ever did it
V 11 Comments
20
Frank Zappa and The Mothers Of Invention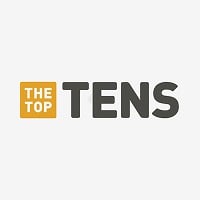 The Mothers of Invention were an American rock band from California that served as the backing musicians for Frank Zappa. Their work is marked by the use of sonic experimentation, innovative album art, and elaborate live shows.
21
Queen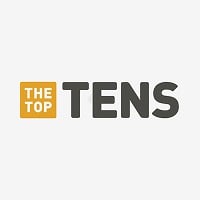 Queen are an English rock band formed in 1970. Members were Freddie Mercury (Vocals and Piano), Brian May (Guitar, Vocals), Roger Taylor (Drums, Vocals), and John Deacon (Bass Guitar, Vocals). Before forming into Queen, Brian May and Roger Taylor had played together in a band named Smile. Freddie Mercury ...read more.
Queen is Hard Rock and Pop Rock, not Progressive Rock. It doesn't mean they're not awesome, they're just not prog rock. - CaptDeadeye
Queen may not have been a prog band, but they loved growing some prog flair into their music. Queen II, A Night at the Opera, and Innuendo can all be considered prog albums. They don't deserve top 10, but they're certainly more progressive than The Smashing Pumpkins.
22
Smashing Pumpkins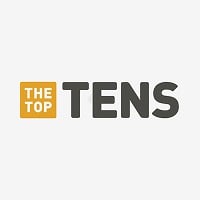 The Smashing Pumpkins is an American alternative rock band from Chicago, Illinois, formed in 1988. Formed by frontman Billy Corgan and James Iha, the band included D'arcy Wretzky and Jimmy Chamberlin in its original incarnation.
This is a grunge band
They are NOT PROGRESSIVE
Not progressive. They are cool nonetheless.
Billy corgan got a nice head?
23
Deep Purple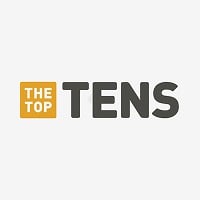 Deep Purple are an English rock band formed in Hertford in 1968. They are considered to be among the pioneers of heavy metal and modern hard rock, although their musical approach changed over the years. Originally formed as a progressive rock band, the band shifted to a heavier sound in 1970. Deep Purple, ...read more.
They are prog rock. they hopped genres a bit...sure, but John Lord is prog. Child in time, Lazy, Hush...not to mention deeper cuts. AND, they are great, deserve top 10.
They aren't prog. They are classic metal - CaptDeadeye
Love this band. But they are not a progessive rock band. Maybe close to a heavy metal blues band or just a metal band. However that being said it is one of the greatest bands of all times.
I agree. Child in time is prog, and try listening to April from 1969 and tell me that is anything but prog. Absolutely awesome but mostly lost as Deep purple fans are oblivious to the early stuff on the whole.
V 6 Comments
24
Primus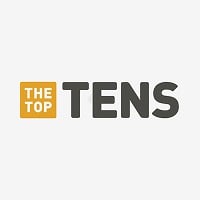 Primus is an American rock band based in San Francisco, California, currently composed of bassist Les Claypool, guitarist Larry LaLonde and drummer Tim Alexander. Les Claypool is regarded as one of the best bassists of all time for his slap-bass ability in notable songs like "My Name Is Mud", "The Toys ...read more.
Les claypool is a genius.

-agus gojeg
You just can't deny their progressive elements, aka fusing so many genres and such unorthodox writing.. It's just how it is..
Weird but awesome
THEY SUCK(no they rock - EvilMangoes
V 2 Comments
25
The Who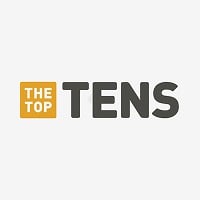 The Who is an English rock band formed in London, England in 1964. The most recognizable lineup was Roger Daltrey (lead vocals), Pete Townshend (guitar), John Entwistle (bass guitar), and Keith Moon (drums). They are best known for their live performances and hit songs Baba O'Riley, My Generation, and ...read more.
The made the album tommy, which was a rock opera, an idea that would be influential for progressive rock groups, and in turn their album quadrophenia was influenced by progressive rock, but they are not a prog rock band themselves - RecklessGreed
The Who brought the synthesizer to the rock world in the one of the greatest rock albums of all time - Who's Next? Pete Townshend is a music writing genius.
Who?
One of the best band of all times but they can't be in this list. Pure rockers like them have nothing to do with prog's epicness. They are epic in their own way
26
Soundgarden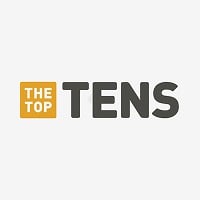 Soundgarden is an American rock band formed in Seattle, Washington, in 1984 by singer and rhythm guitarist Chris Cornell, lead guitarist Kim Thayil, and bassist Hiro Yamamoto.
Not progressive rock.
27
Queensryche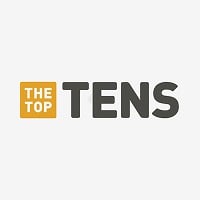 Queensrÿche is an American progressive heavy metal band formed in 1982 in Bellevue, Washington, out of the local band the Mob. They released their self titled EP in 1984, but didn't gain notoriety until the release of their critically acclaimed album Operation: Mindcrime in 1988. As of now, they ...read more.
Way overlooked!
I'm not a big fan of Progressive Rock but damn, Queensryche is just so awesome.
~Kat
I am uncertain why this was not on the list.
So overlooked
28
Mastodon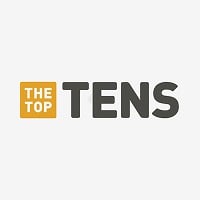 Mastodon is an American heavy metal band from Atlanta, Georgia, formed in early 2000 and composed of bassist Troy Sanders, guitarists Brent Hinds and Bill Kelliher and drummer Brann Dailor.
I love Prog Metal bands, as with Dream Theater and Opeth, I think it is unfair to rank them against the bands that influenced them. They are a great band, but Prog Metal is a genre big enough to be considered on its own separately along with all their bands
Crack the skye, listen to this album and you'll wonder why mastodon aren't number 1
The best prog rock metal has had to offer. Ex-aequo with Opeth. Musicians made of what the Rush' guys are made.
They are very underrated. Crack the Skye just shows you how much amazing their conposition is. Their use of effects is fenomenal and the amount of amazing riffs is outstanding. Hearts Alive, This Mortal Soil, The Czar, The Last Baron, Joseph Merrick, etc are just one of the most incredibly songs. If they manage to pump out an álbum that outdoes the others and rise to popularity wr can very well see them getting to Rush status.
29
Electric Light Orchestra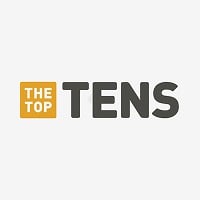 The Electric Light Orchestra are an English rock band from Birmingham. They were formed in 1970 by songwriters/multi-instrumentalists Roy Wood and Jeff Lynne with drummer Bev Bevan.
Electric Light Orchestra is one of the bands with the most successful concept albums - stillwater
There's a weird passage right now from number 17 to number 24 most bands are not really prog...
There are people who are closeted ELO fans, but I happen to be an open ELO fan.
ELO, without a doubt, has the biggest cult following of any underrated band from the 70s.
V 8 Comments
30
Devin Townsend Project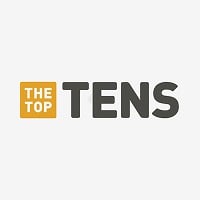 Devin Townsend Project was a Canadian progressive metal band founded in 2008 and another venture of Devin Townsend, considered separate from the material released as Devin Townsend.
31
A Perfect Circle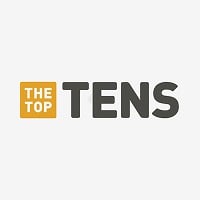 A Perfect Circle is an American rock supergroup formed in 1999 by guitarist Billy Howerdel and Tool vocalist Maynard James Keenan.
Yes.
Can't believe you would leave them out folks, they along with Tool should be in the top five with Pink Floyd Led Zeppelin and Yes! Really. EP Old Hippie
32
Spock's Beard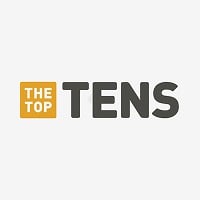 Number 1 in my opinion... there are few better than Neal Morse
"What makes a dream so many different from the other dreams? " Maybe Spock's Beard! Starting a career with a 16 minutes long song ("The Light" in an album where all the tracks are as long easy, but Neal and Alan Morse (the beautiful voice and the killing guitar), Dave Meros (the virtuosic bass) and Nick D'Virgillo (the drummer everyone dream of) succeed. And later joined by the fantastic keyboardist Ryo Okumoto they followed a bright career!
33
Transatlantic
Hands down the best prog supergroup of modern prog rock.
Some of the greatest musicians in modern prog deserve better than this position.
Transatlantic definitely deserve more attention. Epic 26 minute+ tracks like stranger in your soul and all of the above are amazing.
Maybe not #1, but should be in the top 10 in my humble opinion.
V 2 Comments
34
The Mothers of Invention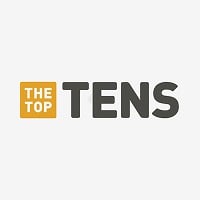 The Mothers of Invention were an American rock band from California. Formed in 1964, their work is marked by the use of sonic experimentation, innovative album art, and elaborate live shows.
They're already here under Frank Zappa. - AdamDestructorJr.
Frank Zappa and the Mothers produced some of the most far-out and intricate records of the 60s and 70s. The wide scope of Frank Zappa's work cannot be denied as impressive. By 1975, Zappa had taken progressive rock to new heights (unmatched by most English prog bands, except for Gentle Giant and maybe King Crimson). Even though Zappa was never traditional prog, coming at his music from a different way than, say, Yes or Genesis, Zappa definitely contributed to the medium in a very significant and very American way.
35
Roxy Music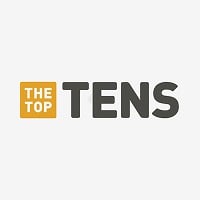 Roxy Music were an English rock band formed in 1970 by Bryan Ferry, who became the band's lead vocalist and chief songwriter, and bassist Graham Simpson.
They started the "Art Rock" progressive movement. - JervisTetch
They're one of my favourite bands. However, there is no earthly way they can be considered progressive rock. - PetSounds
36
Renaissance
Female Lead Vocalist. Progressive Music, when at it's best is ethereal. Ethereal music needs and ethereal voice, and that is what Annie Haslam provides.
Whilst not the greatest progressive rock band (That belongs to either Genesis or Yes), these 5 fantastic musicians created some of the Genre's finest material, including the 8 minute masterpiece, "Ocean Gypsy" and the 24 minute "Song of Scheherezade" which is one of the most underrated epics of the genre. These classically trained musicians are unique among the genre and Annie Haslam's voice is possibly one of the finest voices of the 20th century. The rest of the band weren't that bad either... - theodorestone
I love this band not just for their music (though that is a big reason) but also because of how amazing Annie Haslam is as both a singer and a person in general. She brings a unique sound to the Prog world, but also a new light and energy.
Although this probably isn't the BEST band of all the time and wasn't much influential, I feel that Renaissance is so underrated. Almost nobody knows them, and it's easy to see their greatness, just listen to the whole Ashes are Burning, Mother Russia, Song of Scheherezade or anything. It is quite epic.
V 5 Comments
37
IQ
Magic group - keisersose
IQ possibly the greatest band of all time, defining progressive rock to the letter, the only band with enough balls as to make their first song an epic, and a vocalist who's vocal cords age like a fine wine, topping themselves creatively with every album they make, and still keep a loyal fan base that only gains fans, and never loses them
Have you all forgotten this one? A band going strong for over 30 years, that delivered with "Frequency" one of the best albums of the past decade.
One of the most interesting bands I have ever listened to. You may listen to one of their songs a hundred times in a row, and still discoover something new. Amazing albums, complex and sublime songs.
With a suble mix of talent and skills, these guys manage to express nearly anything in the best possible way.
And after over 30 years, they still manage to evolve, never remaining stuck in their old ways. It's very interesting to notice their evolution over the decades.
I just won't leave the house without their music on my player!
V 1 Comment
38
Saga
Kings of prog.
Should be top ten.
So consistently great it's amazing. And they kill it live!
Music just doesn't get any better for me than tracks like Careful Where You Step, Ice Nice, Tired World, Mouse In A Maze, It's Time, Don't Step Out Of Line, Don't Be Late...just got listen to the self titled album, or Silent Knight, or all the Chapters in sequence...
V 3 Comments
39
Gong
Must be higher
This band definitely needs to be higher up on this list. What an incredible band! They brought such a unique and interesting sounds to progressive rock or music at all. Amazing use of synthesizers, really tasty bass lines, incredibly goofy but great lyrics in it's own way and much more. This band is at least in the top 10 prog-bands ever in my book and I am sure that many can agree.
They moved around various styles but surely they should be included in progressive rock - AndyBasic
40
Barclay James Harvest
This highly under-rated band deserve to be up there. Still making new music and touring, their hey-day was the 1970s - great mellatron influenced prog rock albums such as "Once Again", "Time-Honoured Ghosts", "Octoberon", "Gone to Earth" (3rd most successful album of all time in Germany, 1st being Pink Floyd's "Wish You Were Here") and "Everyone is Everybody Else". A Lancashire band but immensely successful all over Europe - played a free concert to a live audience of 250,000 people in West Berlin and were the first UK rock band to be invited to perform (to 175,000 people) in East Berlin. Currently touring in Japan.
Fully deserve a high placing in this list. Saw them live in their 'John Lees Barclay James Harvest' guise (the other 'splinter band' being 'Barclay James Harvest featuring Les Holroyd') as recently as December 2013, following the release of their excellent new album, "North", and they were even more impressive than I expected. Also, imagine my surprise when I switched on my television on Christmas Day, whilst on holiday in Germany, to find that they were putting on a special Christmas Day concert for the channel in question - all this 47 years after they were formed! A much bigger British band than people realise!
I find it incomprehensible that it has been necessary for me to add BJH to the bottom of a long list of lesser-known bands. Still going (in 2 different guises) after 45 years, they were in the forefront of the prog rock trail blazers of the late 60s and 70s. They achieved prenomenal success all over Europe (if not the UK) and played a free concert to 250,000 people in West Berlin. They were also the first western rock band to be invited to perform in pre-Glasnost East Berlin - to an audience of 175,000 people. Their album, "Gone to Earth" is officially the third most popular album since records began in Europe's biggest music market - Germany (Pink Floyd's "Wish You Were Here" being number one). Their classic albums, particularly those made in the 60s and 70s are sublime.
BJH are indeed a truly great band, and also one of the most under-rated of bands, particularly over here on their own soil. Albums such as 'Gone to Earth', 'Once Again', and 'Time Honoured Ghosts' are amongst the finest produced by any band and over the last 40+ years songwriters John Lees, Les Holroyd, and Woolly Woolstenholme have built up an extensive catalog of superb songs.
V 8 Comments
41
Soft Machine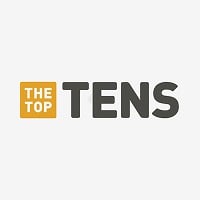 Soft Machine are an English rock and jazz band from Canterbury formed in mid-1966, named after the novel The Soft Machine by William S. Burroughs.
Tender Machine - Murphdog405
Drifted between Rock and Jazz but I would have thought they counted as progressive rock and should be included among the top prog rock groups (certainly high up my list) - AndyBasic
42
Uriah Heep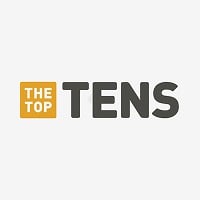 Uriah Heep are an English rock band formed in London in 1969 that was one of the top rock bands in the early 1970s. Twelve of the band's albums have made it to the UK Albums Chart (Return to Fantasy reached No. 7 in 1975). Uriah Heep's distinctive features include a massive keyboard sound, strong vocal ...read more.
Why is this found only in the seven page? This band made such masterpieces such as "July Morning" and "The Magician's Birthday," that they deserve a spot in page 4 at least.
Mainly rock but lots of excellent Prog songs make Uriah Heep a band that needs to be much further up this list.
Excellent Band in the seventies with original line -up. Now still playing with a very good line-up. Highly recomended, they sound is between the best. Just to recognize Mick Box listen to his various guitars playing. Should be much better ranked.
July morning is a progressive rock classic
V 2 Comments
43
The Alan Parsons Project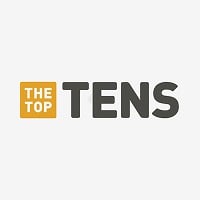 The Alan Parsons Project were a British progressive rock band, active between 1975 and 1990, consisting of Alan Parsons and Eric Woolfson surrounded by a varying number of session musicians and some relatively consistent band members such as guitarist Ian Bairnson, bassist and vocalist David Paton, ...read more.
"Tales from mistery and imagination" is one of the best prog rock albums of all time
UNDERRATED yet famous
Deserves a higher position because is much better than many of those above.
Best band ever, years ahead of their time, loved by the few who know them, unknown to the masses.
V 1 Comment
44
Manfred Mann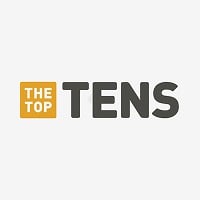 Vry good
45
The Velvet Underground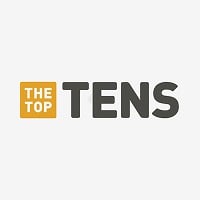 The Velvet Underground was an American rock band, active between 1964 and 1973, formed in New York City.
You know why you never see the velvets weighed against proggressive rockers? Because with one album they had already progressed into a level of creation that no other band or musician will touch.
46
Symphony X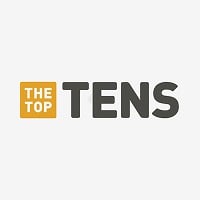 Symphony X is an American progressive metal band from Middletown, New Jersey. Founded in 1994, the band consists of guitarist Michael Romeo, keyboardist Michael Pinnella, drummer Jason Rullo, lead vocalist Russell Allen and bassist Michael Lepond.
Progresss plus classical
This should be way on top of the list. One of the most incredibly mind blowing bands ever to happen to humanity.
43 you must be kidding me, this band are Number one best ever! What happen to your taste in music!
Outstanding band! At the top with Dream Theater! They just needed more marketing to get out there!
V 4 Comments
47
UK
Although short lived, UK should be nearer the top of the list, in my opinion. Seems like few people are familiar with the band, although John Wetton and Bill Bruford are sure to ring a bell with prog rock fans. Good stuff, check 'em out.
The best progrock band ever.
Saw them tour their first lp!
Love em,love em,love em.
48
Chicago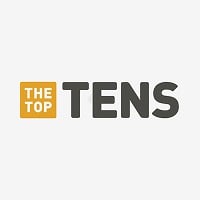 Chicago is an American rock band formed in 1967 in Chicago, Illinois, calling themselves the Chicago Transit Authority in 1968 before shortening the name in 1969. The self-described "rock and roll band with horns" began writing politically charged rock music, and later moved to a softer sound, generating ...read more.
I'm lost as to definition of prog for this chart. AOR at its best - save the early '60s to mid '70s music or by the Carnegie Hall Live era the best jazz rock fusion band around, not prog. Can't recall Robert Lamm ever playing the moog or synthesiser!
49
Aardvark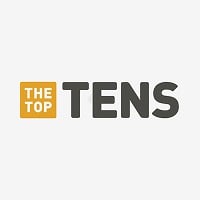 50
Caravan
In the Land of Grey and Pink is my go to prog album... just can't describe how it makes me feel when I listen to it... you just gotta give this album a listen!
In the Land Of Grey And Pink is in my opinion the beat Prog lp ever, and the band are still going strong
From what I've seen when out and about on the web Caravan and Camel share a similar level of popularity within the genre. Little did I know I'd come on here and see 60 odd spaces between them!
Early 70's Canterbury sound (along with Hatfield & the North and, of course, the mighty Soft Machine, who deserve a top-ten place as well. ) Highly influential. "If I could do it all over again... "
V 1 Comment
PSearch List
Related Lists

Top 10 Obscure Progressive Rock Bands

Top Ten Progressive Rock and Metal Bands

Progressive Rock Bands with Underrated Vocalists

Top Ten Progressive Rock Bands Since 1970

Top Ten Most Influential Progressive Rock Bands
List Stats
10,000 votes
213 listings
11 years, 273 days old

Top Remixes (63)

1. Rush
2. Pink Floyd
3. Genesis

Brobusky

1. Porcupine Tree
2. Rush
3. Pink Floyd

stingfire

1. Pink Floyd
2. Rush
3. King Crimson

Merkwurdigliebe
View All 63
Error Reporting
See a factual error in these listings? Report it
here
.