Best Progressive Rock Bands
fortnight
The Contenders: Page 2
21
Primus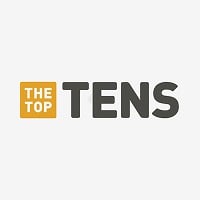 Primus is an American rock band based in San Francisco, California, currently composed of bassist Les Claypool, guitarist Larry LaLonde and drummer Tim Alexander. Les Claypool is regarded as one of the best bassists of all time for his slap-bass ability in notable songs like "My Name Is Mud", "The Toys ...read more.
Weird but awesome
THEY SUCK(no they rock - EvilMangoes
Primus has sucked for almost 30 years. I would call their sound Progressive Grunge. Shake hands with beef, fisticuffs, my name is mud, those damned blue collared tweekers, and laquer head. all groovy. check it out.

also, don't miss out on any of Les Claypool's side projects, such as flying frog brigade and colonel claypool's bucket of bernie brains. Mmmm
22
Soundgarden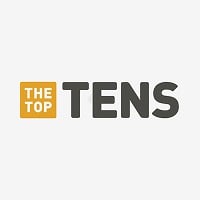 Soundgarden is an American rock band formed in Seattle, Washington, in 1984 by singer and rhythm guitarist Chris Cornell, lead guitarist Kim Thayil, and bassist Hiro Yamamoto.
Not progressive rock.
23
Riverside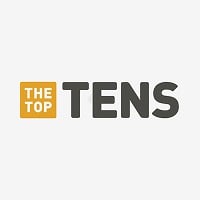 Riverside is a progressive rock/metal band from Warsaw, Poland. It was founded in 2001 by friends Mariusz Duda, Piotr Grudziński, Piotr Kozieradzki and Jacek Melnicki, who shared a love for progressive rock and heavy metal.
Riverside is amazing. Everything they do is good. Plus don't forget their "side project", Lunatic Soul.
Astounding. Breathtaking. Awe inspiring. One of my favourite bands now. Just listen to the entire Love, Fear and the Time machine album. Beautiful. RIP Piotr.
Delicatessen...
This band really does deserves the top ten.
Marius duda is a genius.
Especially the mini-album menories is really amazing
V 2 Comments
24
The Pineapple Thief
Just discovered this band. Good stuff!
Beautiful songs and truly progressive, this band is just amazing, especially their latest album "Your Wilderness".
How exactly are The Police, Smashing Pumpkins, Soundgarden, and Radiohead above this band? - naFrovivuS
Amazing band, can listen to them for hours. True prog rock.
V 2 Comments
25
Mastodon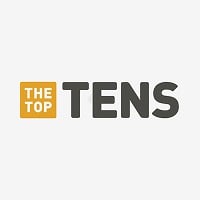 Mastodon is an American heavy metal band from Atlanta, Georgia, formed in early 2000 and composed of bassist Troy Sanders, guitarists Brent Hinds and Bill Kelliher and drummer Brann Dailor.
I love Prog Metal bands, as with Dream Theater and Opeth, I think it is unfair to rank them against the bands that influenced them. They are a great band, but Prog Metal is a genre big enough to be considered on its own separately along with all their bands
Crack the skye, listen to this album and you'll wonder why mastodon aren't number 1
The best prog rock metal has had to offer. Ex-aequo with Opeth. Musicians made of what the Rush' guys are made.
V 1 Comment
26
Electric Light Orchestra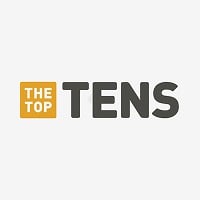 The Electric Light Orchestra are an English rock band from Birmingham. They were formed in 1970 by songwriters/multi-instrumentalists Roy Wood and Jeff Lynne with drummer Bev Bevan.
I find it hard to believe that ELO hasn't hit this list yet. Some of their prog rock songs are the best I've ever heard, and they continue to be one of my favorite bands today.
What?! ELO is gotta be my favorite band along with The Who and Pink Floyd but what are The Who, Queen and Smashing Pumpkins doing here?
I've always thought of ELO as outside of the mainstream, but not necessarily my definition of prog rock. Still, I love 'em.
Holy hell these guys should be in the top 10 and they're just a newcomer? Damn man.
V 1 Comment
27
Queensryche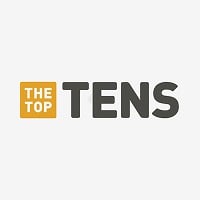 Queensrÿche is an American heavy metal band formed in 1982 in Bellevue, Washington, out of the local band the Mob.
I am uncertain why this was not on the list.
V 1 Comment
28
Roxy Music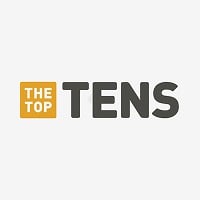 They started the "Art Rock" progressive movement. - JervisTetch
They're one of my favourite bands. However, there is no earthly way they can be considered progressive rock. - PetSounds
29
Pendragon
Listen to not of this world. Delightful from start to finish everything that progressive rock should be but avoid men who climb mountains. A right duffer.
Recently started listening to this band, window of life is a fantastic album
Fantastic band along with arena and marillion
30
IQ
IQ possibly the greatest band of all time, defining progressive rock to the letter, the only band with enough balls as to make their first song an epic, and a vocalist who's vocal cords age like a fine wine, topping themselves creatively with every album they make, and still keep a loyal fan base that only gains fans, and never loses them
Have you all forgotten this one? A band going strong for over 30 years, that delivered with "Frequency" one of the best albums of the past decade.
One of the most interesting bands I have ever listened to. You may listen to one of their songs a hundred times in a row, and still discoover something new. Amazing albums, complex and sublime songs.
With a suble mix of talent and skills, these guys manage to express nearly anything in the best possible way.
And after over 30 years, they still manage to evolve, never remaining stuck in their old ways. It's very interesting to notice their evolution over the decades.
I just won't leave the house without their music on my player!
V 1 Comment
31
A Perfect Circle
Can't believe you would leave them out folks, they along with Tool should be in the top five with Pink Floyd Led Zeppelin and Yes! Really. EP Old Hippie
32
Barclay James Harvest
This highly under-rated band deserve to be up there. Still making new music and touring, their hey-day was the 1970s - great mellatron influenced prog rock albums such as "Once Again", "Time-Honoured Ghosts", "Octoberon", "Gone to Earth" (3rd most successful album of all time in Germany, 1st being Pink Floyd's "Wish You Were Here") and "Everyone is Everybody Else". A Lancashire band but immensely successful all over Europe - played a free concert to a live audience of 250,000 people in West Berlin and were the first UK rock band to be invited to perform (to 175,000 people) in East Berlin. Currently touring in Japan.
Fully deserve a high placing in this list. Saw them live in their 'John Lees Barclay James Harvest' guise (the other 'splinter band' being 'Barclay James Harvest featuring Les Holroyd') as recently as December 2013, following the release of their excellent new album, "North", and they were even more impressive than I expected. Also, imagine my surprise when I switched on my television on Christmas Day, whilst on holiday in Germany, to find that they were putting on a special Christmas Day concert for the channel in question - all this 47 years after they were formed! A much bigger British band than people realise!
I find it incomprehensible that it has been necessary for me to add BJH to the bottom of a long list of lesser-known bands. Still going (in 2 different guises) after 45 years, they were in the forefront of the prog rock trail blazers of the late 60s and 70s. They achieved prenomenal success all over Europe (if not the UK) and played a free concert to 250,000 people in West Berlin. They were also the first western rock band to be invited to perform in pre-Glasnost East Berlin - to an audience of 175,000 people. Their album, "Gone to Earth" is officially the third most popular album since records began in Europe's biggest music market - Germany (Pink Floyd's "Wish You Were Here" being number one). Their classic albums, particularly those made in the 60s and 70s are sublime.
Synonymous with all that is good about prog rock. A very loyal and devoted fan base, even in the UK where they were criminally under-rated. Google and you will find three separate fan club websites, since they now continue as two separate bands. Like so many bands that have splintered, including the Beatles and the Moodies, they failed to realise that together they were greater than the sum of their individual parts. However their music lives on and never grows stale.
V 8 Comments
33
Transatlantic
Transatlantic definitely deserve more attention. Epic 26 minute+ tracks like stranger in your soul and all of the above are amazing.
Maybe not #1, but should be in the top 10 in my humble opinion.
This band is the epitome of progressive rock! An all star band. These guys diserve to be at number one with their amazing combination of melodies, heavy riffs, harmonies and outstanding musicianship.
V 1 Comment
34
Renaissance
Whilst not the greatest progressive rock band (That belongs to either Genesis or Yes), these 5 fantastic musicians created some of the Genre's finest material, including the 8 minute masterpiece, "Ocean Gypsy" and the 24 minute "Song of Scheherezade" which is one of the most underrated epics of the genre. These classically trained musicians are unique among the genre and Annie Haslam's voice is possibly one of the finest voices of the 20th century. The rest of the band weren't that bad either... - theodorestone
I love this band not just for their music (though that is a big reason) but also because of how amazing Annie Haslam is as both a singer and a person in general. She brings a unique sound to the Prog world, but also a new light and energy.
Although this probably isn't the BEST band of all the time and wasn't much influential, I feel that Renaissance is so underrated. Almost nobody knows them, and it's easy to see their greatness, just listen to the whole Ashes are Burning, Mother Russia, Song of Scheherezade or anything. It is quite epic.
The best prog band EVER.
V 4 Comments
35
Can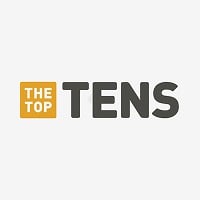 Their music is very uneasy, but that makes them an extremely interesting to listen to. They should be in the top 5
Less prog more krautrock and psychedelic... - Mcflupy
Tago Mago is great! - SammySpore
36
The Who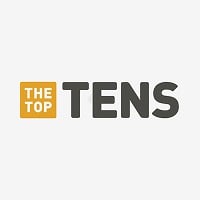 The Who is an English rock band formed in London, England in 1964 . The members are Roger Daltrey (lead singer), Pete Townshend (guitarist), John Entwistle (bassist), and Keith Moon (drums). They are best known for their live performances and hit songs Baba O'Riley, My Generation, and Won't Get Fooled ...read more.
The Who brought the synthesizer to the rock world in the one of the greatest rock albums of all time - Who's Next? Pete Townshend is a music writing genius.
One of the best band of all times but they can't be in this list. Pure rockers like them have nothing to do with prog's epicness. They are epic in their own way
37 Captain Beefheart & His Magic Band
38
Gong
This band definitely needs to be higher up on this list. What an incredible band! They brought such a unique and interesting sounds to progressive rock or music at all. Amazing use of synthesizers, really tasty bass lines, incredibly goofy but great lyrics in it's own way and much more. This band is at least in the top 10 prog-bands ever in my book and I am sure that many can agree.
They moved around various styles but surely they should be included in progressive rock - AndyBasic
39 Twelfth Night
40
Supertramp
Crime of the century, Crisis? What crisis? , Even in the quietest moments... Come on Supertramp deserves to be at least top 10!
Who compiled this lists?
Doesn't make sense!
Yes, Genesis, Supertramp
Close to the Edge, Selling England by the Pound.. and Crime of the
Century
That's the definitive prog rock collection to bring to a desert island
There are many more albums by same bands. But there the perfect ones... Think about it!
Best that ever did it
Supertramp should be higher on the list
V 9 Comments
PSearch List
Recommended Lists
Related Lists

Top Ten Most Underrated Progressive Rock/Metal Bands

Top 10 Most Progressive Songs by Bands That Aren't Progressive Rock

Top Ten Progressive Rock and Metal Bands

Best Progressive Rock/Metal Bands of the 21st Century
List Stats
6,000 votes
177 listings
9 years, 343 days old

Top Remixes (49)

1. Pink Floyd
2. Genesis
3. The Mothers of Invention
mwinstanley

1. Genesis
2. Yes
3. Pink Floyd
Diablobub666

1. Rush
2. Pink Floyd
3. Genesis
Brobusky
View All 49
Posts
Error Reporting
See a factual error in these listings? Report it
here
.