Best Rappers From Texas
diddyk
The Top Ten
1
Z-Ro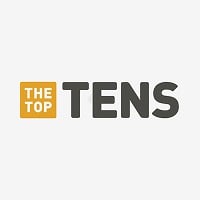 Joseph Wayne McVey IV, better known by his stage names Z-Ro and The Mo City Don, is an American rapper from Houston, Texas.
Greatest rapper ever to live
He should be at the top of the list number one
Z-ro is one of the realist rappers left. I only put him behind Tupac & boosie.
I like him because he is from texas
V 14 Comments
2
Big Mello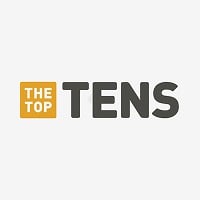 3
K-Rino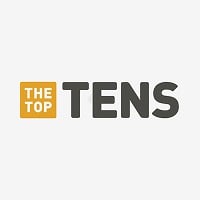 Garbage rapper
sick!
Over 30 albums over 30 years G.O.A.T.
G.O.A.T. over 30 albums over 30refill wreckin
4
Bun B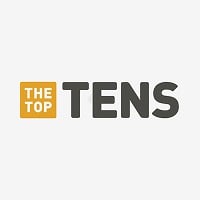 Bernard Freeman, known by his stage name Bun B, is an American rapper and was one half of the southern rap duo UGK.
Bun B nor UGK started Texas rap, all the respect is to Scarface and ghetto boys, but hands down Bun B has the best lyrics, when it comes to multi culture understanding and respect, it is to UGK.
Bun b is hands down the best rapper from Texas... him and pimp c started this! Long live the pimp.
There is none better in the south than Bun B
I'm questioning why we're even votin... too trill. UGK for life.
V 8 Comments
5 Big Hawk
6
Fat Pat
Fat Pat Killed 25lighters and Wanna be a Balker!
Only if he was still living! Rest in peace FAT PAT! 4 ever throwed!
7
Chamillionaire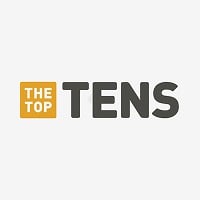 Hakeem Seriki, is an American rapper, entrepreneur, and investor from Houston, Texas, better known by his stage name Chamillionaire.
Cham is the truth!
How is this a question honestly...
Best rapper from Texas
Whered yo money go
V 1 Comment
8
Trae tha Truth
Amazing flow, amazing beats, great lyrics
Best rapper alive spittz only fire if yu haven't heard him check out strapped up
The best feestylist
9
South Park Mexican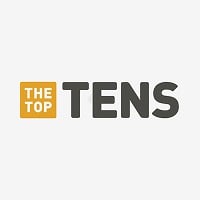 Best ever in my eyes but had a short stretch could have accomplished way more then he did
Best Mexican rapper super creative
Very Creative and he is my inspiration for making music. My by far favorite rapper
SPM beats bun b and kill Keke 100 I love them 2 but SPM better and I think he also beats Zro but I can why he's there
V 14 Comments
10
Slim Thug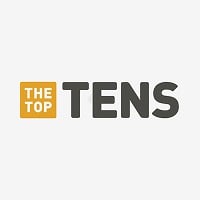 Slim Thug gained mainstream attention for his contribution to the popular single from rapper Mike Jones, "Still Tippin'".
V 1 Comment
The Contenders
11
Scarface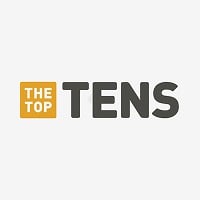 Brad Terrence Jordan, better known by his stage name Scarface, is an American rapper, music producer, and author.
MY BLOCK... Sums it all up for me! Pioneer of Southern Hip hop Hands down. He patiently waits and makes sure his is as dope as can be when it's dropped!
He's the Forefather of All. He's your favorite rapper's favorite rapper.
He is a pioneer. He was in Geto Boys and your favorite rapper bites their rap. He is by far the most influential rapper from Texas
No question he should be higher you young cats just don't know.
V 9 Comments
12
Lyrical
Man this girl in a league of her own I could not believe what I heard when I heard this girl music she ain't playing with none of these rappers she serious bout hers everybody better watch out for her next thing I know she gone be all over T.V. well I voted first
Queen of Texas hands down. She has great metaphors in all of her music, and she also represent what real music is all about when it comes to hip hop.
Dallas tryna have some fire lyricists now I had to go listen to her to see who she was and after I heard her I had to vote!
Cold den a mf for real ain none like he right now mane forget these new chics that can't rap
V 14 Comments
13
Lecrae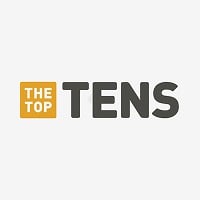 Lecrae Devaughn Moore, mononymously known as Lecrae, is an American Christian hip hop artist, songwriter, record producer and actor.
Best rapper ever. Why? Because God is working through him every day, every album, every song. His skill is amazing, and the lyrics are powerful. Don't Waste Your Life
Battle Song
Blow Your High
High
Just Like You
Desperate
Gotta Know
Truth (the Rebel one)
And my favorite lyrically- Prayin for You.

Check em out.
Best rapper with real meaningful lyrics!
Simply has the best message in his songs
One of the best rappers out there!
V 2 Comments
14
Baby Bash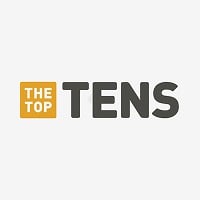 Should be up top with SPM
15
Lil KeKe
HIs album don't mess with Texas was a classic
Yes so true the don
Ehhh he okay
DJ screw
PIMP C
Big Moe
Zro
Sauce Walka(Going to be at the top)
Slim thug
Trea the Truth
Bun B
Paul Wall
16
Lil Flip
Flip is #1 no doubt. He sold the most records and has the best flow.
Such hype songs and great flow. Deserves top 3
The FreeStyle King
Lil flip is finally free he is a nice rapper
17
Dorrough
Another O.G from the triple D
18
DJ Screw
What? 15? He deserves at least top 5. No one will be as great as Dj Screw and I Don't think any Dj has done what he did. Dj Screw the creator of Chopped and Screwed Music genre. R.I.P. Dj screw. Texas Legend from that 713
How the hell is he not number one the all dedicate songs to him he is the best behind Juan gotti and spm
He was the one who started all of this
Best DJ straight outta Texas! S.U.C.
V 2 Comments
19
Geto Boys
Old school none better back then
20
Twisted Black
Black should be #1 everybody sleep on him ain't real only a small percentage of people can really feel him Funky Town Stand Up
145 heavyweight champion black money best trap rapper best story teller hands down funky town stand up
He is definitely a fool wit it
21
Chase B
East Texas Rapper by far one of the best at keeping hip hop alive...
Check out the "So Gone" challenge on Facebook... dude is the TRUTH.
For Sure Chase B! Don't sleep on him
Dude is the TRUTH. Hands down.
V 1 Comment
22
Sauce Walka
This guy is absolute trash! He's like the Texas Migos. Nobody cares about how you have "the sauce! " - DaWyteNight
Sauce Walka is Texas most feared artist in the game,(he and his twin of course) making their own lane with TSF and starting a huge movement been seen on T.V. and Sports.
No
23
Paul Wall
Better than this other trash
He should be top 10
Boss
24
Devin the Dude
Ya tripping leaving O.G. out...
25
Kirko Bangz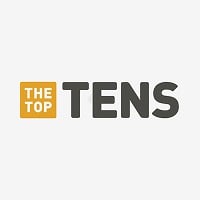 Kirk Jerel Randle (born August 20, 1989), better known by his stage name Kirko Bangz, is an American rapper, singer, songwriter and record producer signed to Atlantic Records. He is best known for his single, "Drank In My Cup" which was released in 2011 and peaked at number 28 on the US Billboard Hot ...read more.
I like this rapper a lot
26 Mr. Lucci
27 T-Wayne
28
DJ Premier
not well known but he's good - diddyk
29
Luni MoFo
This dude is the truth
30 Juan Gotti
31
Big Moe
Big Moe had a very unique style describing the ghetto
32 Chriss Versatile
33
Will Lean
Will Lean of the SUC
34
Carlton Zeus
Dude gives new life to Texas rap
GIANT in the making
35 Tedashii
36 Short Dawg
37 Miss Juicy 44
38 Yung Texxus
39 Don the Swagger
40 Thug Mafia
41 Mic Rogers
42 Marcus Manchild
43
Lil' O
Fool on the mic out that lonestar!
Didn't he snitch>?
44
Choz-N Dollas
@chozndollas most slept on for real...
45
Big Mike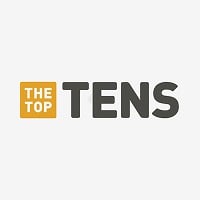 If u from Texas he should be top 10
46
Bigg Third
He doing it big right now for Houston
47 Scooby of the Grit Boys
48 Yung Redd
49 Mr. Lawton
50
Pimp C
Best rapper die r alive
Pimp C put all these other rappers on SIMPLE...
Long live the pimp
Realist in the game. period
V 4 Comments
PSearch List
Related Lists

Top 10 Rappers Born in Texas
Top Ten Best Lyrical Rappers In Dallas Texas
Top 10 Best Cities In Texas
Best Places to Visit In Texas
List Stats
700 votes
56 listings
8 years, 38 days old

Top Remixes (4)

1. South Park Mexican
2. Bun B
3. Pimp C
mikedeezy
1. Fat Pat
2. Lil KeKe
3. DJ Screw
TrillThompson94
1. Twisted Black
2. Lil KeKe
3. Trae tha Truth
gonzo6137
View All 4
Error Reporting
See a factual error in these listings? Report it
here
.