Best Record Labels
The Top Ten
Warner Bros.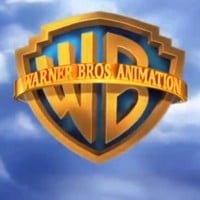 Green Day, Never Shout Never, Disturbed, My Chemical Romance, Blake Shelton, Taking Back Sunday, The White Stripes, Red Hot Chili Peppers, The Maine, Mastodon, Metallica, Muse, Linkin Park, IYAZ, Faith Hill, HIM, Paris Hilton, Adam Sandler, Goo Goo Dolls, and so many more. How can you compete?
Warner Bros is one of the most successful record labels and with the artists it has signed I bet you it will keep on rising
WarnerBros is the best. Sorry everyone else who thinks otherwise, but you can't really have too much of an argument. Just look: Green Day, Red Hot Chilli Peppers, The White Stripes, Metallica, Muse, Linkin Park, My Chemical Romance and IYAZ. They have like every big name in music
Linkin Park, Metallica, RHCP, my chemical romancE, how can you compete?
Island/Def Jam
great staff helps you create an image for yurself
Has the best of the best artists ever really good record label
Island Records and especially Chris Blackwell brought us some of the best music of all genres and popularized genres others wouldn't have.

Some of the biggest artist have been signed to this label and they all help your voice in the artist world but I think if you want a big start in the world and want your image to be shared fast around the world and want to share your talent then this the record label to be in.
Aftermath
Names like 50 Cent & Eminem, I don't need to say more
They are tight. Not only do they have new game artists like G-Unit, and Slim the Mobster, Shady till the dying day. It's run by ONE OF THE GREATEST PRODUCERS OF ALL TIME! DR. DRE. Keep it real.
50 cent, Eminem, and Dre are amazing they each have great qualities. Eminem is one if not the best of all time every album is different but are all amazing. Dre is one of the best producers of all time and he's been rapping for 30 years! Let's no forget that he discovered Eminem and Kendrick Lamar. 50s get rich or die trying was a major hit and he has more than 300 million dollars. Kendrick Lamar is also very promising
Will aftermath success is mainly been Dre introducing people like Eminem, The game, and Kendrick Lamar so yay Dre makes bank with Aftermath
Atlantic
Atlantic is known as the house that Ahmet built they have made a name for them self as the best in the industry!
It has Artists like My Chemical Romance, The Clovers, Aretha Franklin, Bruno Mars, and several others (one of which I am addicted to, but won't name because she is MINE.)
Without a doubt, Atlantic has the best catalog in the world by delivering more great music from different areas than anyone else.
They have or had the legends like modern stars diggy past stars led zepplin
Epic
Rihanna, Chris rene, Kanye west, Jay-z etc.
They had some great artists: Michael Jackson, Pearl Jam, Cheap Trick, REO Speedwagon, etc.
Natasha Bedingfield sure looked cute as a Epic Records artist. If you haven't listened to her songs, it could be a good idea. Also from the Epic Records catalog is the soundtrack to Aquamarine (the 2006 children's film).
I HAVE GREAT THINGS ABOUT THIS LABEL AND I AM HOPEING THAT THIS LABEL WILL WANT MY HUSBAND HE IS HOT RELLY FRESH HE WILL BLOW IT UP
Interscope Records
This record label provides heaps of freedom for the artist and does not push them to do things that they don't want to do, they allow artist to express their work freely and have their own image. If you are ever offered a deal with Interscope Records, I advice that you say yes
5 Seconds of Summer just got signed in there recently. They are really giving them a full promotion for their upcoming new song "EASIER"
A lot of good artists came out of this label such as Eminem, Mindless Behavior and 50 CenT
Do a great job promoting their large, as well as smaller artists.
Young Money Entertainment
I would love to sign with them... I can rap and sing and I love MONEY... So YOUNG MONEY must be the best
I think there great but I don't want to brag I got a good voice and my name is sky and um 11
Young money billionaires BEST LABEL IN THE WORLD better than Birdman
This record is so amazing and they have nothing but the greats in it.
Cash Money Billionaire Records
Cash money is one of the most productive record label at present, and yet comprises of artists that are the most selling artists in the hip hop industry. And is yet one of the record label with numerous members. Brian Williams aka Birdman is doing a really good job with this record label
This record label is the best ever, because the rappers are so damn good.
they all are legends.
weezy is so talented
and I even talk about nicki, birdman, drake, tyga
The company is getting better and better.
It will make it some day, because it has artists Like; Drake; Tyga; Lil Wayne;. Who all take swag to a new level.
Yolo
Lil Wayne, Nicki Minaj, Birdman, Drake, Tyga, what's to love? These rappers are so horrible it's a miracle that this record label even made in to the top 100.
Columbia
Columbia are responsible for signing the two greatest songwriters of all time: Leonard Cohen and Bob Dylan. No other label can compete with that.
Columbia has a great sound stage that I like. Number eleven that's absurd. Get real, Hip Hop ain't music. Get rid of that sorry label.
Yep! Totally the best! Always show us some amazing work.
This this the best record label so far... They produce the best of the best!
Shady Records
Slim shady himself
50 cent
Yelawolf
Slaughterhouse
D12
Probably the most powerful record label out there these artists remind us what PAC and biggie died for and lived for REAL RAP unlike young money with lil wayne and drake and nicki minaj
Yo ain't nobody compare with Eminem in the Rap game. He is Legend and will remain as the king of rap forever! And I know he is doing good in his record label too. He is finding real talents and brought them out to the main stream. Every artist in shady records label know what they actually Rap about, they ain't spit like other artists do in other labels. Salute LEGEND!
This Label is flawless. Every single rapper is a true lyricist, just listen to their cypher. Not to mention they owned the Game from 99-06. Plus, they have 3 of the best selling Rappers ever.
The slim shady Eminem is the realest and is the best white rapper out there no scratch that he is the best rapper in the game and he will always be. And this is coming for a black person,most black rappers aren't happy with there own greed and dumbass success and are jealous of him,only because he speaks the truth and don't take no from people that will only be around you because of your fame. Eminem will always be my fave rapper.
The Contenders
Motown
Best label ever, with the most talented songwriters and greatest vocalists!
This should be number one. Legends such as Michael Jackson, Marvin Gaye, Stevie Wonder, Diana Ross, Smokey Robinson, Lionel Richie, Rick James, Gladys Knight, just to name a few.
Mj started out here as well as marvin gaye, stevie wonder, diana ross, smokey robinson and a whole lot more.
MOTOWN IS THE ONLY LABEL IN THE WORLD THAT ANYONE CAN NAME ARTIST AN SONG 50 YEARS FROM NOW MOTOWN IS THE ONLY LABEL IN THE WORLD THAT ANYONE CAN NAME ITS FOUNDER 50 YEAR FROM NOW ANYONE CAN HEAR A MOTOWN SONG AN RECOGNIZE THE LABEL THE MOTOWN SOUND
Capitol
They have K-pop know to add to the list of great performers SuperM
This record label has been around longer than many of the others in the top 10 and has a wider variety of artists than any other label on here.
They are affiliated with 5SOS and Hi or Hey Records which is some of the most amazing things I've seen.
The Beatles, The Beach Boys, Pink Floyd, The Yardbirds, David Bowie, Diana Ross, Tina Turner, Iron Maiden, Beastie Boys, Queen, Radiohead, Snoop Dogg, Coldplay, Megadeth and the list just goes on and on
RCA
Amazing label. The likes of Miley, elvis, bing, Justin timberlake, chris brown.

One day I would like to be signed here.
Quite frankly this should be in the top 10
Home of Disney legends Christina Aguilera, Britney Spears, Justin Timberlake, Miley Cyrus and etc. Definitely top ten worthy
Kesha, Britney Spears, adam lambert, all the hottest singers right now!
Chris brown is there so... IT MUST BE AMAZING
Strange Music
This label consists real raw lyrical and flow ability. The artists on the label, hands down, put every other rapper out there to shame.
Lyrically insane people in here
Best independent label ever #GOAT
Tech 9 is the king of Kansas City
Fueled By Ramen
Panic! At the disco, Paramore, fun., Fall Out Boy, Gym Class Heros, twenty one pilots, the academy is..., a rocket to the moon and many more
Twenty one pilots... Lyrically the best any record label could get nowadays
Come on Panic! At the Disco
Against the current, Paramore, Twenty one pilots, Panic! At the disco
Grand Hustle
Cife Money Music is the new up and coming label in the industry from Georgia. Grand Hustle should've been at least top 5. Who better than the King himself.
It's one of the most growing record labels out there right now, many young rappers and legendary rappers like, young dro and B.O. B and killer mike and dj drama and of course the king himself T. I known as (TIP)
T.I. one of the best rappers in the game hand down, he is in the top five
With the unity and diversity they bring to our ears in the music industry, they must be big
GOOD Music
This is one of the most musically diverse record. How many tracks do you hear today with create beats and tracks. They never follow the standard order of a song and know how to stimulate their listeners experience by introducing new and diverse songs.
It has the best producer in the world (Pablo) and one of the best lyricists (Pusha)
Get out yo dreamz
You guys are ill spwcially kanye
Universal Music Group
Universal has one of the biggest Artists in the game right now, they include Ariana, Drake, Nicki, Lil Wayne, The Weeknd, Post Malone, Demi Lovato & they signed with Taylor Swift. Their Artists are always on the top of the charts and doing so well. Plus, they bring Artists to work together & collaborate, Ariana & The Weeknd on "Love Me Harder", Ariana & Nicki on " Side to Side", "Bang Bang" & more, Nicki & Drake, & more!
They control like 28-29% of the music industry. Should be at the top of the list if we're honest.
This company now has the richest female personality Taylor Swift
This is the biggest label, its gains are always superior.
Roadrunner Records
In this label you can find every kind of metal
Heavy
Alternative
Death
Metalcore
Deathcore
Grove
And also there are post-grunge artists in this label
It got awesome bands like :-
Opeth, Korn, Slipknot, Lamb Of God, Gojira, Stone Sour, Nightwish, Mastodon, Dream Theater, Motley Crue, Murderdolls, QueenSyrche
And in past it got awesome bands like
Fear Factory, Death, Bihazard, Rob Zombie, Soulfly, Ill Nino, Cardle Of Filth, Megadeth, Hatebreed
It got best metal bands and also Warner deserve 2nd spot after roadrunner it got artists like
Disturbed, Linkin Park, A7X
And others but no label will ever defeat Roadrunner and that is it!
Dream Theater, Megadeth, Machine Head, Opeth, Obituary, Annihilator, Fear Factory... A lot of great bands and excellent musicians.
over 25 years these guys have been rocking it out GET THEM ON HERE
These guys know how to do this job
Walt Disney Records
They often did soundtracks to Princess Diaries, Ice Princess, Narnia, High School Musical, Cheetah Girls, The Little Mermaid, Frozen, Brave and Wreck-It Ralph.
The way to go they have produced lots of artists and helped them get thir start the definite way to go
Gotee Records
Nuclear Blast
Nuclear Blast should be WAY higher on this list. They have too many good artists, like Overkill and Anthrax.
I love nuclear blast, they have a lot of the metal bands that are not giants, such as Metallica and slayer, but still pretty well known. Some examples are enslaved and sonata arctica.
I'm just curious to how a label can be #36 on a list with the following bands: Slayer, Hammerfall, Nightwish, Sabaton, Anthrax, Iron Maiden, Kreator, Epica, Sonata Arctica, Soulfly, Dimmu Borgir, Behemoth, Sepultura, Black Sabbath, Immortal, Children of Bodom, Amon Amarth, Blind Guardian, Motörhead, ACDC, Meshugga AND Metallica, to name a few. How is this not number one?
How this is not in top 5 at least? It got one of the best bands of all time!
Monstercat

Monstercat is a Canadian-based independent electronic dance music record label located in Vancouver, British Columbia.
How is this not #1 on the list? Heck they made Crab Rave haha. This is the most interactive label when it comes to the fanbase. The CEO listens to the fanbase and has a Twitter. They've done more community events than any other labels on this list and are still one of the few major labels left that are independent. I can't wait to see what this label can get to in the next 10 years. The empire can't be stopped. Amazing signature artists the fanbase has known with the new debuts the label is picking up almost every week, we have no idea how big the community will be within even the next 2-3 years. All in all, I can at least say this is the most humble and honest label out of the options. Everyone be sure to subscribe to both of their channels on YouTube and turn on post notifications. Follow them on their Instagram and Twitter too. All hail Mike Darlington.
An amazing label with awesome artists that signs artists on a single track basis, meaning they can freely move between labels and brands. It has one of the most amazing communities surrounding it. How often do you see a community around the label itself?
Monstercat has some awesome music
Bringing up and coming artists with music to be shared! Amazing!
Elektra
They steal less from the artists
The Doors. enough said
En Vogue was one of those Elektra artists whom they fall under the Eastwest Records America sublabel.
Beoncè signed with them!
Word Records
PSearch List