Best Record Labels
1
Warner Bros.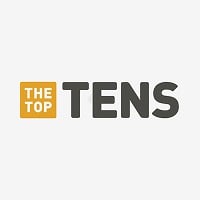 Green Day, Never Shout Never, Disturbed, My Chemical Romance, Blake Shelton, Taking Back Sunday, The White Stripes, Red Hot Chili Peppers, The Maine, Mastodon, Metallica, Muse, Linkin Park, IYAZ, Faith Hill, HIM, Paris Hilton, Adam Sandler, Goo Goo Dolls, and so many more. How can you compete?
WarnerBros is the best. Sorry everyone else who thinks otherwise, but you can't really have too much of an argument. Just look: Green Day, Red Hot Chilli Peppers, The White Stripes, Metallica, Muse, Linkin Park, My Chemical Romance and IYAZ. They have like every big name in music
Now they're just Warner Records. - thomwim
Linkin Park, Metallica, RHCP, my chemical romancE, how can you compete?
2
Island/Def Jam
great staff helps you create an image for yurself
Has the best of the best artists ever really good record label
Island Records and especially Chris Blackwell brought us some of the best music of all genres and popularized genres others wouldn't have.

Some of the biggest artist have been signed to this label and they all help your voice in the artist world but I think if you want a big start in the world and want your image to be shared fast around the world and want to share your talent then this the record label to be in.
3
Aftermath
Names like 50 Cent & Eminem, I don't need to say more
Will aftermath success is mainly been Dre introducing people like Eminem, The game, and Kendrick Lamar so yay Dre makes bank with Aftermath
They are tight. Not only do they have new game artists like G-Unit, and Slim the Mobster, Shady till the dying day. It's run by ONE OF THE GREATEST PRODUCERS OF ALL TIME! DR. DRE. Keep it real.
50 cent, Eminem, and Dre are amazing they each have great qualities. Eminem is one if not the best of all time every album is different but are all amazing. Dre is one of the best producers of all time and he's been rapping for 30 years! Let's no forget that he discovered Eminem and Kendrick Lamar. 50s get rich or die trying was a major hit and he has more than 300 million dollars. Kendrick Lamar is also very promising
4
Epic
I wanna be apart
lebron
Suck
Rihanna, Chris rene, Kanye west, Jay-z etc.
5
Atlantic
Atlantic is known as the house that Ahmet built they have made a name for them self as the best in the industry!
It has Artists like My Chemical Romance, The Clovers, Aretha Franklin, Bruno Mars, and several others (one of which I am addicted to, but won't name because she is MINE.)
Without a doubt, Atlantic has the best catalog in the world by delivering more great music from different areas than anyone else.
They have or had the legends like modern stars diggy past stars led zepplin
6
Young Money Entertainment
Check my music out on sound cloud karolina kush hole things
This record is so amazing and they have nothing but the greats in it.
I would love to sign with them... I can rap and sing and I love MONEY... So YOUNG MONEY must be the best
I think there great but I don't want to brag I got a good voice and my name is sky and um 11
7
Cash Money Billionaire Records
Cash money is one of the most productive record label at present, and yet comprises of artists that are the most selling artists in the hip hop industry. And is yet one of the record label with numerous members. Brian Williams aka Birdman is doing a really good job with this record label
This record label is the best ever, because the rappers are so damn good.
they all are legends.
weezy is so talented
and I even talk about nicki, birdman, drake, tyga
The company is getting better and better.
It will make it some day, because it has artists Like; Drake; Tyga; Lil Wayne;. Who all take swag to a new level.
Yolo
Lil Wayne, Nicki Minaj, Birdman, Drake, Tyga, what's to love? These rappers are so horrible it's a miracle that this record label even made in to the top 100.
8
Columbia
This label signed the next big star that all the others will be regretting very soon! Zhavia is going to be the next big pop idol! No doubt
Columbia are responsible for signing the two greatest songwriters of all time: Leonard Cohen and Bob Dylan. No other label can compete with that.
Great record Zhavia got in
Columbia has a great sound stage that I like. Number eleven that's absurd. Get real, Hip Hop ain't music. Get rid of that sorry label.
9
Shady Records
This is the record label I wanna sign to SHADY RECORDS
Its just the best
Slim shady himself
50 cent
Yelawolf
Slaughterhouse
D12
Probably the most powerful record label out there these artists remind us what PAC and biggie died for and lived for REAL RAP unlike young money with lil wayne and drake and nicki minaj
Yo ain't nobody compare with Eminem in the Rap game. He is Legend and will remain as the king of rap forever! And I know he is doing good in his record label too. He is finding real talents and brought them out to the main stream. Every artist in shady records label know what they actually Rap about, they ain't spit like other artists do in other labels. Salute LEGEND!
10
Motown
Best label ever, with the most talented songwriters and greatest vocalists!
This should be number one. Legends such as Michael Jackson, Marvin Gaye, Stevie Wonder, Diana Ross, Smokey Robinson, Lionel Richie, Rick James, Gladys Knight, just to name a few.
No label has had the impact on the music industry that Motown has had. Legends came from Motown
Mj started out here as well as marvin gaye, stevie wonder, diana ross, smokey robinson and a whole lot more.
The Contenders
11
Interscope Records
This record label provides heaps of freedom for the artist and does not push them to do things that they don't want to do, they allow artist to express their work freely and have their own image. If you are ever offered a deal with Interscope Records, I advice that you say yes
5 Seconds of Summer just got signed in there recently. They are really giving them a full promotion for their upcoming new song "EASIER"
Do a great job promoting their large, as well as smaller artists.
A lot of good artists came out of this label such as Eminem, Mindless Behavior and 50 CenT
12
RCA
Amazing label. The likes of Miley, elvis, bing, Justin timberlake, chris brown.

One day I would like to be signed here.
Quite frankly this should be in the top 10
Home of Disney legends Christina Aguilera, Britney Spears, Justin Timberlake, Miley Cyrus and etc. Definitely top ten worthy
Chris Brown and its not at top 3?! You guys gotta be kidding me. RCA is dominating Pop and RnB music out there. It has the best artists, definitely a top 3.
Kesha, Britney Spears, adam lambert, all the hottest singers right now!
13
Strange Music
I need a sponsor I can publish my music on YouTube, SoundCloud and Apple Music but I don't have sponsors
This label consists real raw lyrical and flow ability. The artists on the label, hands down, put every other rapper out there to shame.
Lyrically insane people in here
Tech 9 is the king of Kansas City
14
Grand Hustle
Cife Money Music is the new up and coming label in the industry from Georgia. Grand Hustle should've been at least top 5. Who better than the King himself.
It's one of the most growing record labels out there right now, many young rappers and legendary rappers like, young dro and B.O. B and killer mike and dj drama and of course the king himself T. I known as (TIP)
T.I. one of the best rappers in the game hand down, he is in the top five
With the unity and diversity they bring to our ears in the music industry, they must be big
15
GOOD Music
It has the best producer in the world (Pablo) and one of the best lyricists (Pusha)
This is one of the most musically diverse record. How many tracks do you hear today with create beats and tracks. They never follow the standard order of a song and know how to stimulate their listeners experience by introducing new and diverse songs.
Get out yo dreamz
You guys are ill spwcially kanye
16
Fueled By Ramen
Just got ADTR my favorite band ever.
BEST ONE PANIC! AT THE DISCO HIS VOCAL RANGE IS INSANELY AMAZING
Panic! At the disco, Paramore, fun., Fall Out Boy, Gym Class Heros, twenty one pilots, the academy is..., a rocket to the moon and many more
Twenty one pilots... Lyrically the best any record label could get nowadays
17
Walt Disney Records
They often did soundtracks to Princess Diaries, Ice Princess, Narnia, High School Musical, Cheetah Girls, The Little Mermaid, Frozen, Brave and Wreck-It Ralph. - playstationfan66
The way to go they have produced lots of artists and helped them get thir start the definite way to go
18
Universal Music Group
The best
Universal has one of the biggest Artists in the game right now, they include Ariana, Drake, Nicki, Lil Wayne, The Weeknd, Post Malone, Demi Lovato & they signed with Taylor Swift. Their Artists are always on the top of the charts and doing so well. Plus, they bring Artists to work together & collaborate, Ariana & The Weeknd on "Love Me Harder", Ariana & Nicki on " Side to Side", "Bang Bang" & more, Nicki & Drake, & more!
This company now has the richest female personality Taylor Swift
This is the biggest label, its gains are always superior.
19
Roadrunner Records
In this label you can find every kind of metal
Heavy
Alternative
Death
Metalcore
Deathcore
Grove
And also there are post-grunge artists in this label
It got awesome bands like :-
Opeth, Korn, Slipknot, Lamb Of God, Gojira, Stone Sour, Nightwish, Mastodon, Dream Theater, Motley Crue, Murderdolls, QueenSyrche
And in past it got awesome bands like
Fear Factory, Death, Bihazard, Rob Zombie, Soulfly, Ill Nino, Cardle Of Filth, Megadeth, Hatebreed
It got best metal bands and also Warner deserve 2nd spot after roadrunner it got artists like
Disturbed, Linkin Park, A7X
And others but no label will ever defeat Roadrunner and that is it! - nooreldeen
Dream Theater, Megadeth, Machine Head, Opeth, Obituary, Annihilator, Fear Factory... A lot of great bands and excellent musicians.
over 25 years these guys have been rocking it out GET THEM ON HERE
These guys know how to do this job
20 Gotee Records
21
Capitol
The beatles
They have K-pop know to add to the list of great performers SuperM
They have Katy Perry what can be better than that!
This record label has been around longer than many of the others in the top 10 and has a wider variety of artists than any other label on here.
22 Word Records
23
XL Recordings
May I please buy your record label to add to my umbrella corporation? Sincerely, -Eric William Dawson
Radiohead
Adele
The White Stripes
The Prodigy
Vampire Weekend
MIA
The Avalanches
Dizzee Rascal
Basement Jaxx
Tyler The Creator

All of them are/were on this wonderful label. - djpenquin999
24 Parodudes Records
25
Elektra
They steal less from the artists
The Doors. enough said
En Vogue was one of those Elektra artists whom they fall under the Eastwest Records America sublabel. - playstationfan66
Beoncè signed with them!
26
Cash Money
CASH MONEY TAKING OVER FOR THE 99 AND THE 2000
27
Dreamville
J cole, Lute, JID, Bas, Ari, Earthgang, Omen, Cozz, all amazing artists.
28
Geffen
Love this label. Bring back the ROCK!
Geffen, is an amazing Rock label! Nirvana, Aerosmith, Guns N' Roses, Blink-182, Weezer, Papa Roach. There's so much more, I honestly believe it's the best record company ever created! Oh and there's Elton John, John Lennon, Eagles... No big deal, right?
Honestly, I only know three bands that I like signed in this label: Guns N' Roses, Aerosmith and Nirvana... - rock2metal
Good Bands and Artists were signed; Nirvana, both Rob Zombie and his original band White Zombie, and many others.
29
Roc Nation
Roc nation roc nation roc nation I can say that name a 100 times I will never get tired roc nation no1
A class above the rest.
I love roc nation caz they have the best singers
30
Se7enth Fury Grammaton Records
This has got to be one of the most exciting labels around! They're not afraid to support the newcomer, and that gets a 10 from me!
Great releases on this label!
Awesome label. good luck on getting to the top ten!
La creme de la creme
31
Spinnin' Records
Best label for electronic music
Uber-commercialised, engineered and lifeless sludge made for low budget soft porn music video's. A real disgrace to music.
I love house music, keep up the good work!
It all starts with good music.
32
Bad Boy Records
Best label out here!
#1 label ever!
Bad Boy Records is also the official home of Dream (a fairly popular artist made up of 4 cute girls). - playstationfan66
Biggie smalls is enough to prove it's a good label, despite its recent decline
33
Death Row Records
Death row should be top 10 on this they had some much great rappers and business
Home of many great rappers but an awful manager
Three of the greatest rappers in history, should be a top ten label for sure
In my eyes it was the best black owned record label of all time.
34
Nuclear Blast
Nuclear Blast should be WAY higher on this list. They have too many good artists, like Overkill and Anthrax.
I love nuclear blast, they have a lot of the metal bands that are not giants, such as Metallica and slayer, but still pretty well known. Some examples are enslaved and sonata arctica.
I'm just curious to how a label can be #36 on a list with the following bands: Slayer, Hammerfall, Nightwish, Sabaton, Anthrax, Iron Maiden, Kreator, Epica, Sonata Arctica, Soulfly, Dimmu Borgir, Behemoth, Sepultura, Black Sabbath, Immortal, Children of Bodom, Amon Amarth, Blind Guardian, Motörhead, ACDC, Meshugga AND Metallica, to name a few. How is this not number one?
How this is not in top 5 at least? It got one of the best bands of all time! - nooreldeen
35
Rise Records
Just got such brilliant and dedicated talent. Crown the Empire is one of the most dedicated bands out there.
Hands like Houses, Crown the Empire, Of Mice & Men, Memphis May Fire, Chelsea Grin. The list goes on and on you guys.
Rise puts out the best bands, Memphis May Fire, Knuckle Puck, and Sleeping with Sirens make real music.
Thank you for voting
36
T-Series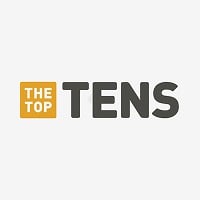 World most subscribed Chanel
Best music label
cool
Nice
37
Roc-A-Fella Records
Jay Z la familia
Responsible for kanye west and many artists involved with other labels on the list
Home to the best pure rapper alive shawn carter
38
G-Unit Records
Top 10 record label in the industry
50, Banks, Buck, Game, Yayo, Mobb Deep.. Epic
50 Cent, Lloyd Banks, Tony Yayo, Young Buck, Game, Mobb Deep, Ma$e, M.O.P., Olivia... - erikvandermeer
39
Epitaph
Epitaph has got to be the best record label out there, there may be record labels with bands and artists that are widely more popular than some of the bands Epitaph have, but Epitaph are mainly based around rock and punk bands and if you look at the Epitaph artist list, it's just full of rock and punk based bands.

So many other record labels say they are based around a certain genre of music, yet they have so many bands that are completely opposite to what they say they look for.

Epitaph is also one of the best record labels purely because they don't just sign bands that are around the genre they look for, but some of the best and biggest bands around the genre. These bands can consist of Green Day, BMTH (Bring Me The Horizon), Bad Religion (OBVIOUSLY), Sleeping With Sirens, Escape The Fate, Architects AND GOD DAMN FALLING IN REVERSE. You can't get any better. Along with these bands, Epitaph also signs some artists that go solo that are also in Epitaph Signed bands, E.G. ...more
REFUSED! They are an amazing band that was signed by Epitaph, and I just love them! Refused is a great hard core band, so if you like that sort of thing, CHECK THEM OUT NOW! New Noise is my all time favorite Refused song, so I highly recommend that one! The Shape of Punk to Come was my favorite album by them, and it all came true because of Epitaph!
Great bands with great diversity from weezer to the metal band bring me the horizon. And they cover everything in between.
Legendary punk bands like Bad Religion. pennywise and many more
40
Dominion Worldwide Entertainment
The newest and best label out with artist like Locust, Her Majesty, Real $ Money, Ben G, Big Rich and K.O.G.W.
They are taking the game to a whole new level! Soon Dominion Worldwide Entertainment will be a household name.
They have the Hottest artist and best production and promotion
Urban Indie Radio-Los Angeles
41
Sub Pop
Nirvana and Soundgarden. 'enough said.
Nirvana, soundgarden, the postal service, the album leaf, the shins, fleet foxes...
Best independent label out there.
Beach house, the notwist, modest mouse, built to spill, sleater-kinney, the white stripes, dinosaur jr, sonic youth, death cab, afghan whigs...
42
OVO Sound
OVO baby come on
It's Drake, do I really have to say more?
This is the best label ever period. I wanna sign to this label
Ovo crew night thought I told you
43 Hell, etc.
44
Majik Ninja Entertainment
Twiztid's independent label. Artists include Alla Xul Elu, Axe Murder Boyz, Bizarre (of D12), Blaze Ya Dead Homie, Boondox, G-Mo Skee, Gorilla Voltage, House Of Krayzie's, L.A.R.S. (Last American Rock Stars) with King Gordy, Lex The Hex Master, Bonez Bubb, The R.O.C., The Underground Avenger's, Triple Threat, Young Wicked, and Zodiac Mprint.
45 Filthy Hands
46 Ipecac Recordings
47 Tips Industries Limited
48
Apple
Beatles late works were the best
This one was created by the beatles this one is one of the greats why isn't it top 5 at the very least
This record label is the prettiest label I've ever seen. I am infatuated with it. By far the most beautiful record label on Earth by the greatest band of all time.
The Beatles made this record label. There was even a small part of Apple records that lasted for 3 months called Zapple Records, which had only 2 albums, The 2nd John and Yoko avant Garde album, and George Harrison's Electronic Sound

Apple is awesome
49 HR Musik
50 ETC
PSearch List