Best Record Labels
The Top Ten
1
Warner Bros.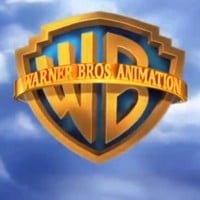 Everyone is missing one key aspect of record retail. Catelogue albums, albums that are more than a year old, account for 30% of a labels sales. This puts Warner Brothers at the top since their catalogue is so rich. If you through in their whole distrubution arm (WEA) Warner, Elektra, Atlantic, you have almost all of the great albums of the past 50 years, Albums that still sell every day...Led Zeppelin, The Eagles, Fleetwood Mac, Metallica..WEA accounts for 30% of all record sales in the US mainly on their strength of their catelogue sales.
WarnerBros is the best. Sorry everyone else who thinks otherwise, but you can't really have too much of an argument. Just look: Green Day, Red Hot Chilli Peppers, The White Stripes, Metallica, Muse, Linkin Park, My Chemical Romance and IYAZ. They have like every big name in music
I think aftermath is the king of all music labels they have signed majority of the greatest rappers of this decade undeniable no label can compete with having the best rap of a whole decade on one label.
Can't forget about the older bands on Warner Bros, such as Black Sabbath, King Crimson, Jethro Tull, Kraftwerk, Deep Purple, Fleetwood Mac, Van Morrison, the Doobie Brothers, Devo, The Ramones, The Talking Heads, Madonna, The Smiths, Depeche Mode, The Cure, Elvis Costello, Prince, Miles Davis, R.E.M. and like others have said many, many, many, many more. Definitely the single most important label in the industry.
2
Island/Def Jam
Some of the biggest artist have been signed to this label and they all help your voice in the artist world but I think if you want a big start in the world and want your image to be shared fast around the world and want to share your talent then this the record label to be in.
I like a lot of artist this label works with and I would love to share some of my music to get it out into the open world but just go to my Facebook page (Dashawn Steele) and one of my songs will take you to my YouTube page and thank you for the best music and I'm just trying to get an opportunities to be someone.
Island Records and especially Chris Blackwell brought us some of the best music of all genres and popularized genres others wouldn't have.
Island/definitely Jam has done such a great job. Just look at Justin Bieber. He is a great singer with a highly respectable image
3
Aftermath
50 cent, Eminem, and Dre are amazing they each have great qualities. Eminem is one if not the best of all time every album is different but are all amazing. Dre is one of the best producers of all time and he's been rapping for 30 years! Let's no forget that he discovered Eminem and Kendrick Lamar. 50s get rich or die trying was a major hit and he has more than 300 million dollars. Kendrick Lamar is also very promising
This record label has proven track record with all their artistes in regards to success... Dr.Dre, Snoop Dogg, Tupac, Eninem, Lady Gaga. Gwen Stefani, Elton John etc and most recently Jamaican dancehall female sensation who is gonna be the next Rihanna...Shenseea. She recently has her first hit with Tyga released.
Aftermath is one label I would certainly advocate my 14 year young "clean" lyric daughter to one day sign with. We need more young female artists that loves and appreciates the old school hip hop.
Tara's Hicks 1 love
To only have four acts and still be mention in any top five, really say something about this label. My number one still. And to see that one act has been relatively dormant for almost fifteen years.
4
Atlantic
Atlantic Records I don't know how to explain that label even when I was in Primary School my dream was to get signed to Atlantic Records it is the best Record Label ever and it has the most popular artists like NBA YoungBoy, Cardi B,Bruno Mars ...and others even now as I'm in Secondary School I still do my best to be recognised by this Label🙏💚
From Ray Charles to Aretha Franklin to Led Zeppelin to Wiz Khalifa, Atlantic Records is pretty much the dominant and most influential label of modern music (from all corners). And with Atlantic absorbing some of Parlophone's catalogue (because of WMG purchasing some of EMI) to be distributed in the US, the record label will become more influential than ever.
It has Artists like My Chemical Romance, The Clovers, Aretha Franklin, Bruno Mars, and several others (one of which I am addicted to, but won't name because she is MINE.)
The moment Atlantic signed on Led Zeppelin, they became worthy of being in the top ten. There are some other good artists, but if not for Zep no one would even bother to sneeze at it.
5
Epic
Natasha Bedingfield sure looked cute as a Epic Records artist. If you haven't listened to her songs, it could be a good idea. Also from the Epic Records catalog is the soundtrack to Aquamarine (the 2006 children's film).
Rihanna, Jay Z Michael Jackson things rarely get any better they make Stars
It is amazing and I love all the artists that signed the record label
Thank you for the entertainment wishing you for more great artist
6
Interscope Records
This record label provides heaps of freedom for the artist and does not push them to do things that they don't want to do, they allow artist to express their work freely and have their own image. If you are ever offered a deal with Interscope Records, I advice that you say yes
5 Seconds of Summer just got signed in there recently. They are really giving them a full promotion for their upcoming new song "EASIER"
Gives us some of the best alternative artists like Ryn Weaver and Lana Del Ray and Melanie Martinez. Definitely one of the more intimidating record labels.
These guys really take time with new artist to fine area. Also I feel very comfortable sending them fresh new faces
7
Young Money Entertainment

Young Money has Nicki Minaj, Drake, Lil Wayne, and etc. they are the label. They have the queen of rap which should put them higher on this list.
I also want Young Money to sighn me up if they think I have a good voice am 14 years old and lives in germany. I love singing I sing all the time also sometimes at school it's my dream to work fo Young Money Label (YML)
I think there great but I don't want to brag I got a good voice and my name is sky and um 11
Young money billionaires BEST LABEL IN THE WORLD better than Birdman
8
Cash Money Billionaire Records
Cash money is one of the most productive record label at present, and yet comprises of artists that are the most selling artists in the hip hop industry. And is yet one of the record label with numerous members. Brian Williams aka Birdman is doing a really good job with this record label
The company is getting better and better.
It will make it some day, because it has artists Like; Drake; Tyga; Lil Wayne;. Who all take swag to a new level.
Yolo
This company has some of the best artists ever, but I still have to admit its not that big as definitely JAIDJMG. Seriously, I think they brag about it too much in every song they do.
Lil Wayne, Nicki Minaj, Birdman, Drake, Tyga, what's to love? These rappers are so horrible it's a miracle that this record label even made in to the top 100.
9
Columbia
AC/DC, Bob Dylan, Aerosmith, David Bowie, HAIM, Adele, Foster the people, David Gilmour and much more great artists. Columbia has got people who will be considered great musicians in over 100 years!
Columbia are responsible for signing the two greatest songwriters of all time: Leonard Cohen and Bob Dylan. No other label can compete with that.
Columbia for decades ruled the charts. No doubt. Look at the america's best selling albums. The top 20 have at least got 7 albums released by columbia.
Columbia has a great sound stage that I like. Number eleven that's absurd. Get real, Hip Hop ain't music. Get rid of that sorry label.
10
Shady Records
Yo ain't nobody compare with Eminem in the Rap game. He is Legend and will remain as the king of rap forever! And I know he is doing good in his record label too. He is finding real talents and brought them out to the main stream. Every artist in shady records label know what they actually Rap about, they ain't spit like other artists do in other labels. Salute LEGEND!
The slim shady Eminem is the realest and is the best white rapper out there no scratch that he is the best rapper in the game and he will always be. And this is coming for a black person,most black rappers aren't happy with there own greed and dumbass success and are jealous of him,only because he speaks the truth and don't take no from people that will only be around you because of your fame. Eminem will always be my fave rapper.
This Label is flawless. Every single rapper is a true lyricist, just listen to their cypher. Not to mention they owned the Game from 99-06. Plus, they have 3 of the best selling Rappers ever.
Eminem is choosing only the best to join his label, that's why they consists only of the best lyricsts and that's why it makes them unique and the best!
The Contenders
11
Motown
Motown at the time made the diference breaking racial barriers and taking famous names to the fame like MJ, stevie wonder, the supremes, Marvin Gaye, The four tops they are all BLACK the Funk Brothers were amazing each musician in that group influence millions of people that today they are their heros to them and they devoleped the Motown Sound that time was something new what about their CEO the great Berry Gordy he was the man behind Motown he could found talents out of nowhere artits, songwriters,musicians,staff HE DID IT.
This should be number one. Legends such as Michael Jackson, Marvin Gaye, Stevie Wonder, Diana Ross, Smokey Robinson, Lionel Richie, Rick James, Gladys Knight, just to name a few.
I hate the roll call argument but; Diana Ross, The Supreme's, Diana Ross & The Supremes, Jackson 5, Stevie Wonder, The Velvelettes, Martha Reeves & The Vandellas, Smokey Robinson & The Four Seasons, Aretha Franklin, Marvin Gaye, The Marvelettes, The Temptations, Four Tops - that's just off the top of my head!
Under young money? The best rap labels were roc a fella, death row, and bad boy. So young money should not be above Them, let alone motown
12
Capitol
Coldplay, Pink Floyd are signed to Parlophone (some Pink Floyd albums are under Columbia in the US, if I'm not mistaken). Beyoncé is signed to Columbia, as is Bob Dylan. Though Capitol has significance in early jazz and pop/rock, there are barely any great artists signed to this label since 1980.
The Beatles are better than all these new artists you name. So is Pink Floyd. Only Bob Dylan and the Doors are close. Katy Perry, Hip hop, you've got to be kidding me.
This record label has been around longer than many of the others in the top 10 and has a wider variety of artists than any other label on here.
They have some of the greates pop artits now a days I mean they have Katy Perry what else would you want guys... And also they have really prepared producers to work with
13
RCA
No they don't help young artists, they are subject to the moods of Simon Cowell, they are under his thumb, the UK one bad label, a bunch of scared unprofessional.
Amazing label. The likes of Miley, elvis, bing, Justin timberlake, chris brown.

One day I would like to be signed here.
Quite frankly this should be in the top 10
Home of Disney legends Christina Aguilera, Britney Spears, Justin Timberlake, Miley Cyrus and etc. Definitely top ten worthy
Chris Brown and its not at top 3?! You guys gotta be kidding me. RCA is dominating Pop and RnB music out there. It has the best artists, definitely a top 3.
14
Strange Music
This label consists real raw lyrical and flow ability. The artists on the label, hands down, put every other rapper out there to shame.
I like how you guys produce the songs that trippie redd makes
Lyrically insane people in here
Tech 9 is the king of Kansas City
15
Fueled By Ramen
Panic! At the disco, Paramore, fun., Fall Out Boy, Gym Class Heros, twenty one pilots, the academy is..., a rocket to the moon and many more
Twenty one pilots... Lyrically the best any record label could get nowadays
VersaEmerge! They and Paramore are the best female bands ever so they should be at the top dude
Against the current, Paramore, Twenty one pilots, Panic! At the disco
16
Grand Hustle
Hustle gang music and it's trap enabled a lot of other rappers to be viewed and seen by the masses as artists, it still continues to shake the whole game with new talents and unexpected competition that levels with the giants of the Hip Hop industry, actually they are the other giants at present in the Hip hop game with the most recognized, admired and listened to artists, DJ Drama's ghetto Ft caspper Nyovest increased hustle music's viewership. B.O.B And TI are the solid foundation that concretes the growth of the label and it's artists
Cife Money Music is the new up and coming label in the industry from Georgia. Grand Hustle should've been at least top 5. Who better than the King himself.
It's one of the most growing record labels out there right now, many young rappers and legendary rappers like, young dro and B.O. B and killer mike and dj drama and of course the king himself T. I known as (TIP)
With the unity and diversity they bring to our ears in the music industry, they must be big
17
GOOD Music
This is one of the most musically diverse record. How many tracks do you hear today with create beats and tracks. They never follow the standard order of a song and know how to stimulate their listeners experience by introducing new and diverse songs.
It has the best producer in the world (Pablo) and one of the best lyricists (Pusha)
Get out yo dreamz
You guys are ill spwcially kanye
18
Universal Music Group
Universal has one of the biggest Artists in the game right now, they include Ariana, Drake, Nicki, Lil Wayne, The Weeknd, Post Malone, Demi Lovato & they signed with Taylor Swift. Their Artists are always on the top of the charts and doing so well. Plus, they bring Artists to work together & collaborate, Ariana & The Weeknd on "Love Me Harder", Ariana & Nicki on " Side to Side", "Bang Bang" & more, Nicki & Drake, & more!
They control like 28-29% of the music industry. Should be at the top of the list if we're honest.
This company now has the richest female personality Taylor Swift
This is the biggest label, its gains are always superior.
19
Roadrunner Records
In this label you can find every kind of metal
Heavy
Alternative
Death
Metalcore
Deathcore
Grove
And also there are post-grunge artists in this label
It got awesome bands like :-
Opeth, Korn, Slipknot, Lamb Of God, Gojira, Stone Sour, Nightwish, Mastodon, Dream Theater, Motley Crue, Murderdolls, QueenSyrche
And in past it got awesome bands like
Fear Factory, Death, Bihazard, Rob Zombie, Soulfly, Ill Nino, Cardle Of Filth, Megadeth, Hatebreed
It got best metal bands and also Warner deserve 2nd spot after roadrunner it got artists like
Disturbed, Linkin Park, A7X
And others but no label will ever defeat Roadrunner and that is it!
Dream Theater, Megadeth, Machine Head, Opeth, Obituary, Annihilator, Fear Factory... A lot of great bands and excellent musicians.
A record company for all metalheads. Whether you like soft metal or hard and rough metal. Summed up: A LOT of great metal bands in this label.
Best artists are in here.
Great labels when speaking of quality albuns. This record label is one of the best 5 around the World, I'd say.
20
Walt Disney Records
They often did soundtracks to Princess Diaries, Ice Princess, Narnia, High School Musical, Cheetah Girls, The Little Mermaid, Frozen, Brave and Wreck-It Ralph.
The way to go they have produced lots of artists and helped them get thir start the definite way to go
21 Gotee Records
22
Nuclear Blast
I'm just curious to how a label can be #36 on a list with the following bands: Slayer, Hammerfall, Nightwish, Sabaton, Anthrax, Iron Maiden, Kreator, Epica, Sonata Arctica, Soulfly, Dimmu Borgir, Behemoth, Sepultura, Black Sabbath, Immortal, Children of Bodom, Amon Amarth, Blind Guardian, Motörhead, ACDC, Meshugga AND Metallica, to name a few. How is this not number one?
I love nuclear blast, they have a lot of the metal bands that are not giants, such as Metallica and slayer, but still pretty well known. Some examples are enslaved and sonata arctica.
Nuclear Blast should be WAY higher on this list. They have too many good artists, like Overkill and Anthrax.
How this is not in top 5 at least? It got one of the best bands of all time!
23
Monstercat

Monstercat is a Canadian-based independent electronic dance music record label located in Vancouver, British Columbia.
How is this not #1 on the list? Heck they made Crab Rave haha. This is the most interactive label when it comes to the fanbase. The CEO listens to the fanbase and has a Twitter. They've done more community events than any other labels on this list and are still one of the few major labels left that are independent. I can't wait to see what this label can get to in the next 10 years. The empire can't be stopped. Amazing signature artists the fanbase has known with the new debuts the label is picking up almost every week, we have no idea how big the community will be within even the next 2-3 years. All in all, I can at least say this is the most humble and honest label out of the options. Everyone be sure to subscribe to both of their channels on YouTube and turn on post notifications. Follow them on their Instagram and Twitter too. All hail Mike Darlington.
An amazing label with awesome artists that signs artists on a single track basis, meaning they can freely move between labels and brands. It has one of the most amazing communities surrounding it. How often do you see a community around the label itself?
Why the hell isn't this number one? Damn good EDM with very different styles of music and artists. My dream is to be signed to them one day.
We all know there are cult movies, but if there cult labels, this is one.
24
Elektra
En Vogue was one of those Elektra artists whom they fall under the Eastwest Records America sublabel.
They steal less from the artists
The Doors. enough said
Beoncè signed with them!
25 Word Records
PSearch List