Top Ten Best Singer/Songwriters
1
John Lennon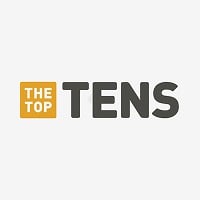 John Winston Ono Lennon, MBE was an English singer and songwriter who rose to worldwide fame as a co-founder of the Beatles, the most commercially successful band in the history of popular music. He was assassinated by Mark David Chapman on December 8, 1980 at age 40.
I often wonder people's knowledge on songwriting and what do they base their songwriting on. John Lennon is the greatest songwriter ever and wins by a country mile, no one comes close to him not even Dylan. He made the Beatles in to prophets and took them foreward. Maccartney's greatness shined through only when he was led. Every other songwriter were limited and predictable. Lennon was much more diverse and had more in his locker. I get so fed up hearing about Dylan being a songwriter, he was not, he used music to convey his poetry. He basically was a protest writer and became an icon with that movement. I don't understand why the music industry is obsessed with him. What else did he have... Nothing... He was envious of Lennon's Intellect and pulling power. Some of Dylan's songs lacked chorus and bridge. Hie version of Norwegian wood was a joke and his Christmas album was embarrassing. In the 80's he produced nothing. Lennon was more prolific and consistent with lyrics and melody. So ...more
Hey dude dd369 you don't know anything about song writing and a Lennon hater. What is the question, song writer. One song that kills Dylan... Imagine, It is sung all around the world. Dylan a genius don't make me laugh, it shows you are limited, you can't even spell genius. Song writing is not just lyrics. If Lennon wanted he could easy write like Dylan but he was to advanced and much more diverse. Dylan's songs didn't exactly touch people's inner self like Lennon's did. What did he do in the 80's, nothing, he is a joke, didn't know what faith to follow and kept chaining. Musically, lyrics, singing Lennon wins easy. Dylan's word play was predictable, Lennon's word play was much more clever. Dylan had to write a whole verse to make a point, Lennon could do this with few words, Lennon was a superior human being. You can back to me with anything you like and I promise you I will counteract it.
Oh and Lennon never changed? There is a good case for placing Lennon ahead of Dylan as a songwriter but your argument is way off base on many points. Furthermore, Dylan wrote many more songs, and I'd venture to say Lennon may have given him the crown. The Beatles adored him. Also, since John was killed in 1980, Dylan was much more prolific in that decade. - Billyv
I tell you that; if you however have chance to ask Bob Dylan(one of the most genious when it comes to write masterpieces) that logically who's the best songwriter ever?.. The answer my friend is (blowin' in the wind :-p :-)) ; there's no problem with me but I think John Lennon is 1 or 2 bottom better than me... :_) - dd369
Lennon/McCartney by a country mile. Dylan 2nd? Don't make me laugh. If you think I'm wrong then explain how he sold 10 times the number of records and had 30 times as many #1 hits as Dylan. Oh by the way how many of Dylan's songs have been used in T.V. commercials and how many Lennon songs have been used? People vote with their wallets. By every metric Lennon crushes everyone except McCartney
2
Bob Dylan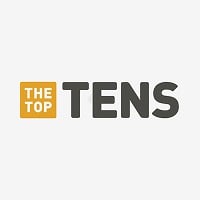 Bob Dylan is an American singer-songwriter, author, and artist who has been an influential figure in popular music and culture for more than five decades.
John Lennon over Dylan? Lennon was an embarrassing human being and I would argue, the worst beatle too. Paul and George were the heart and soul of that band. Incredibly overrated writer and author of that popular song "imagine" that pretty much just states "If you'd think like me, the world would be a better place" without evidence to sustain that point at all. As if non believers hadn't ever done wrong in our history... Just a rambling hippie.

That said, nothing comes close to Dylan. Maybe Cohen. But that's about it.
Is obviously the greatest singer/"songwriter" of all time. Bob Dylan actually wrote his songs, and didn't rely on other people to create them. I honestly have no idea how Josh Groban is even on this list!
Should clearly be first. Josh Groban the greatest singer-songwriter of ALL time? You are all patently complete morons.
Why Bob Dylan?

Because there was no other artist that has performed this consistently over the course of over 50 years? I will generously ignore his "Reborn Period" in the 80's and even during that time he wrote "good mainstream music", it just wasn't anything extraordinary or interesting. The only two artists who rival his songwriting are obviously Lennon and McCartney. But neither of them performed this consistently. Lennon died too soon (Roll On John), but even he had a bad period and McCartney just wasn't the same after the Beatles breakup.

Because Dylan keeps reinventing himself over the years, moving from Pretest Folk singer to Rockstar, back to Folk, to Country, to Blues, to Gospel and then even to some kind of music style, just to release a Sinatra cover album and move to a more jazzy style? Yes, the Beatles music was more diverse and Dylan never touched the really freaky stuff (Looking at you I Am The Walrus), but the Beatles were just ...more
3
Paul McCartney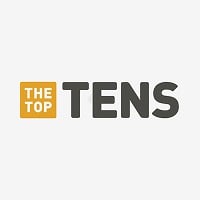 Sir James Paul McCartney is an English singer-songwriter, multi-instrumentalist, and composer . With John Lennon, George Harrison, and Ringo Starr, he gained worldwide fame with the rock band the Beatles, one of the most popular and influential groups in the history of pop and rock music .
I love his songs so much. I don't understand; Why is he worse than Bob Dylan? This guy is the king of blues and I also wonder why didn't he create I'm blue. Har Har Har.
The most successful singer/songwriter of all time! it's in the Guinness book of world records! and of course he was the other half of the famous songwriting duo Lennon/McCartney, he should be here it's so obvious
Better singer and instrumentalist than Dylan and Lennon, a bit worse lyricst. For me he is the best.
Paul is considered to be in the greatest writing duet of all time (Lennon-McCartney). He was also part of the biggest band of all time and he is the world's most successful artist. Why is Paul all the way down here? HOW DOES JOSH GROBAN EVEN BEAT PAUL?!
4
Paul Simon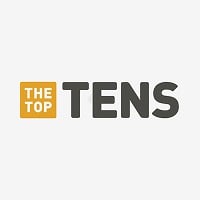 Paul Frederic Simon is an American musician, singer-songwriter and actor. Simon's fame, influence, and commercial success began as part of the duo Simon & Garfunkel, formed in 1964 with musical partner Art Garfunkel.
The quality of work produced by Simon has been outstanding for over 50 years, many of his songs having become timeless standards. His body of work now stands comparison with any of the world's great composers or poets throughout history. His lyrics are exceptional, poetic, moving and profound, and his melodies have shaped the development of popular music in the post 1960 world. His work consistently has something interesting to say about the human condition, and has at its heart a love for mankind.
Yes Paul Simon what a fine body of work as a solo artist, with Art Garfunkel and other great musicians. Bridge Over Troubled Water one of the greatest songs ever - right at the very top with Danny Boy! Because Art Garfunkel had the lead on Bridge Over Troubled Water I did not realise how great a singer Paul is until I saw him on YouTube with David Crosby and Graham Nash on stage together singing George Harrison's Here Comes The Sun - now that is as good as it gets! What a combo and beautiful guitar playing by Paul too. Been a fan since about 1975! Rock on!
Greatest diversity jn lyrics and arrangements, amazing career,spanning 6 decades.
VERY, VERY, VERY WELL PUT! Love Paul Simon's VERY IMPORTANT body of work! Beautiful marriages of melody and lyric! Poignant subject matter throughout his wonderful carrier!
However he still needs to be ranked behind McCartney, Lennon and Dylan... I know it SUCKS... But the completion was fierce! Just look at these composers (including Simon)... AND they were ALL from the same ERA! What a magical period in popular song! - frank
5
Freddie Mercury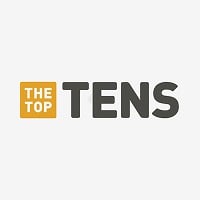 Freddie Mercury (born Farrokh Bulsara, 5th September 1946 - 24th November 1991) was a Zanzibari-born British singer of Indian descent, songwriter and record producer, known as the lead vocalist and songwriter of the British rock band Queen. He also became known for his flamboyant stage persona and four-octave ...read more.
Have you ever heard the march of the black queen? That song is one of the greatest musical creations.
Dylan is above Freddie? Oh come on! Dylan is a good songwriter but a horrible singer, he has no singing voice, he is just talking. This list is singers who are good songwriters, too. Dylan is very far from the others, especially Freddie in singing.
AlexZoraj:

No this list is best singer/songwriters, and not the best songwriters. Read the title again! So this list is the best singers who are also best songwriters. So you have to watch the singing and songwriting skills together.
He is good song writer and singer, he should be in the top 10 list.. I didn't like the singer in number 1 list.. Maybe some people who vote to him maybe a teenager or young and he's famous at this time that is why he is in the no. 1 in the list.. For me I will vote for the vocalist and song writer of 60s 70s 80s and 90s because the song that they write are beautiful and meaningful than the songs the are come famous for now.. I'm 24 years old but I like the song from the past than now.. Philippines
6
Bruce Springsteen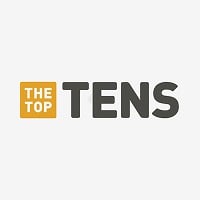 Bruce Frederick Joseph Springsteen (born September 23, 1949) is an American musician, singer, songwriter, and humanitarian. He is known for his work with the E Street Band. Nicknamed "The Boss", Springsteen is widely known for his brand of poetic lyrics, Americana, working class and sometimes political ...read more.
I hate the fact that everywhere I see the top songwriter list, I see Bob Dylan. Now I'm a Dylan fan. But this whole Dylan is the greatest thing is pissing me off. I like "Blowing in the Wind." I like "The Times They Are a Changing." I like "Tambourine Man," but I don't know what the hell it means. And I love "The Hurricane." But what are his top songs? Why are they the greatest ever?

Every time I see one of these lists, people expect me to believe that these Dylan songs are superior to "The River? " "Darkness on the Edge of Town? " "Stolen Car? " "Born in the USA? " "My Hometown? " "Nebraska? " "Reason to Believe? " or any regular old Springsteen song?

We're just supposed to believe that Dylan is the greatest?

Anybody who's a music lover, probably loves Dylan. I do too. But anybody who's ever tried to write a song, knows who he or she is trying to copy.

This Dylan = number1 is just ridiculous.
Springsteen has released 17 studio albums, and 2 compilations of songs that were unreleased. That is a hell of a lot more of what some of these singers ahead of him have done. Bruce's songs have meaning in them, just listen to "Atlantic City" "The River" "Born To Run". Not everyone has heard of him he is very underrated in this generation, that's probably why he's so far down the list
I've gone through dozens of list of this nature and this guy is in the top 10 on all of them. Seriously just read the words to any of his stiff from the 70's and 80's. Deep songs about normal everyday problems. Other than Bob Dylan I don't know who would be a better contender for best singer songwriter in the history of modern music
Springsteen? Dylan? Hey, they're both great and there's room for both. I love Springsteen's lyrics, especially Brilliant Disguise, The River, My Hometown, and If I Should Fall Behind.
7
Roger Waters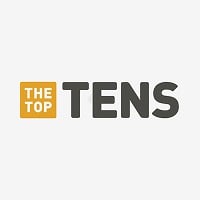 George Roger Waters is an English singer, songwriter, multi-instrumentalist, and composer. He is mostly known for being the secondary lead vocalist and bassist of Pink Floyd.
Pink Floyd became the biggest rock band of all time because
1. The inspiration of Syd Barrett
2. The guitar work of David Gilmour
And 3. The brilliant songwriting of Roger Waters
Actually, the Beatles are the biggest one. They made it all possible. - waldo
Roger Waters wrote entire legendary albums like The Dark side of the Moon and The Wall
I like Bob, John and Paul more, but I can't believe how low Roger is! Gotta vote him up, he deserves it. - Donut
Amazing songwriter and great poet!
8
Elton John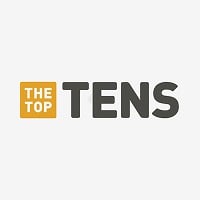 Sir Elton Hercules John CBE is an English singer, pianist, and composer. He has worked with lyricist Bernie Taupin as his songwriting partner since 1967; they have collaborated on more than 30 albums to date.
Absolutely! His wealth of songs is EXTRAORDINARY! Sure Bernie wrote the lyrics but then Elton composed the whole within 30 minutes... AMAZING!
Greatest pop musician/songwriter of all time. You can pick his voice & his songs anywhere at any time. He's 71 AND HE'S STILL PERFORMING! In fact, he's going to embark on a 3 year world tour!
The melody is far more important to me than the lyrics. If I don't like the melody, it doesn't matter how good the lyrics are, I won't like the song & Elton John writes the best melodies ever.
He didn't write the lyrics to most of his songs. Shouldn't be on here
But he wrote the music itself, which I think is more important. And he's an incredible singer! - Deathtoy4444
9
Michael Jackson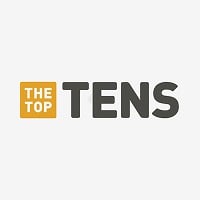 Michael Joseph Jackson was an American singer, dancer, and songwriter born on August 29, 1958 in Gary, Indiana and passed away on June 25, 2009. He donated (at least) a remarkable 500,000,000 dollars to charity. Michael is also known as The King of Pop (a title given to him by Elizabeth Taylor) or under ...read more.
He did write most of his songs and if you say he didn't, then go do some research. Here are just some of the songs written by him entirely: Smooth Criminal, Beat It, Billie Jean, Earth Song, Will You Be There, Speechless, Don't Stop 'Til You Get Enough, Bad, The Way You Make Me Feel, Wanna Be Startin' Something, Workin' Day and Night, Morphine, I Just Can't Stop Loving You, Do You Know Where Your Children Are, Much Too Soon, Stranger in Moscow, D.S., Who Is It and Another Part of Me. He wrote 4 out of 9 songs on Thriller and 9 out of 11 songs on Bad. Not to mention, he co-wrote songs like: Black or White (only the rap part wasn't written by him), Remember the Time, Ghosts, Unbreakable, You Rock My World, Hollywood Tonight, Xscape, Love Never Felt So Good, Keep the Faith, Is It Scary, Scream, Tabloid Junkie, Break of Dawn, Whatever Happens, Dangerous and Blood on the Dance Floor. Sure, he has hit songs that weren't written by him, such as: You Are Not Alone, Thriller and Man in the ...more
Michael created a depth to his songs like no other. He sang with true emotion and feelings providing the listener with a connection to him personally. He meant what he sang and I love him for that. He was believable with the songs that he wrote and as a singer. love him xo mj - love4mjj
Someone said "Michael just writes, but Dylan is an intellectual thinker and is the most creative songwriter on earth". ARE YOU INSAANE! You OBVIOUSLY DON'T have intelligence if you think THAT! Listen, Michael wrote songs that touched the MASSES AND CHANGED OUR POINT OF VIEW OF THIS WHOLE WORLD FOR BETTER OR WORST! I mean we're talking Billie Jean, Wanna be starting something, Dirty Diana, Heal the World, Keep the Faith, Tabloid Junkie, D.S. , Is it Scary, Earth Song, Little Susie. And he's written some of the BEST and MOST BEAUTIFUL AUTOBIOGRAPHICAL music I have EVER HEARD such as Childhood, Stranger in Moscow, and Scared of the Moon. And the EMOTION HE BRINGS to those songs when he sings them is out of this UNIVERSE! I mean don't get me wrong I think Bob Dylan IS a TREMENDOUS songwriter undoubtably one of the GREATEST EVER But I say Michael is either tied or over him!
There's no other option except putting this genius of a guy into the top 3. Michael Jackson is was and will be the greatest pop artist, and not only that, he was just an epic and full of quality songwriter. Listen to Earth Song, Heal the world, man in the mirror, billie jean. Such devil masterpieces.
10
James Hetfield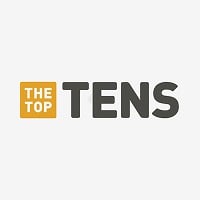 James Alan Hetfield was born on August 3, 1963. He is an American musician, singer and songwriter known for being the co-founder, lead vocalist, rhythm guitarist and main songwriter for the American heavy metal band Metallica.
What an amazing musician. Metallica wouldn't exist without him. He is the main songwriter, guitar riffs writer, and an great guitarist and of curse a great vocalist. He started to creat legendery metal songs since he was 18.
Yep, so true, his songwriting skills are sublime, (Roamer? One? The unforgiven trilogy? , I don't know where to start :S ) - Psykosauron
Hear songs like one, Fade To Black, Enter Sandman, UnForgiven, The Day That Never Comes, Master Of Puppets. And you will know that he is the best lyrics writer with deep meanings inside his mind - nooreldeen
No no no, james should be in the top 10 he's a kick ass singer and a great songwriter you people should know better than to put james at 11
The Contenders
11
Neil Young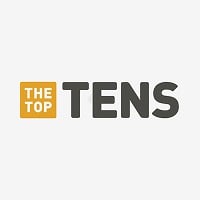 Neil Percival Young is a Canadian singer-songwriter and musician, producer, director and screenwriter.
Great to see Neil crack the top 20. What I like about this top twenty, with the exception of Groban, is that the people on it are not only great songwriters but have also influenced other great songwriters in most cases. No flash in the pans on this list. Aside from the inexplicable Groban error, good list.
Neil Young is the closest to Bob Dylan anyone will ever come. He's still light years behind but he definitely deserves a higher spot
Yes, should be higher but honestly, he's a lot higher on this list than he is on some of the others. One has him behind Nick Jonas, for crying out loud.
He should be at least second to Bob Dylan and defiantly ahead of kurt Cobain; no offense but even he said his lyrics where throwaways
12
Billy Joel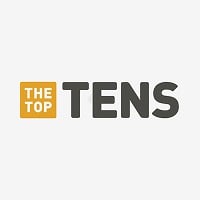 William Martin Joel is an American singer-songwriter, composer and pianist. Commonly nicknamed the "Piano Man", he has been making music since the 1960s, releasing popular albums throughout the '70s, '80s and '90s.
Billy Joel is great! My favorite songs that he made are Piano Man, Angry Young Man, The Entertainer, Say Goodbye to Hollywood, We didn't Start the Fire, Honesty, My Life, Seen the Lights Go Out on Broadway.
I don't know what you posters ages are but Billy Joel wrote and performed some of the greatest songs ever. He also wrote many songs for other singers.
He's amazing! Harmonica, piano, and singing! He has made so Many amazing songs that have lasted through time. He is the piano man.
Billy Joel is awesome.
13
Kurt Cobain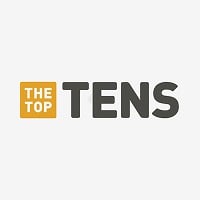 Kurt Cobain was born February 20, 1967, in Aberdeen, Washington. In 1987, he started the grunge band Nirvana, which became one of the most successful bands ever. He was a talented yet troubled grunge performer. Kurt Cobain became a rock legend in the 1990s with his band. He committed suicide at his ...read more.
He is simply one of the creates songwriters of all time, he established a genre and became the voice of an entire generation. He voiced all the angst that covered teenagers he accomplished many things in his life. Kurt Cobain is amazing.
Kurt doesn't deserve 17th. He was one of the most original songwriters ever. Every single one of Nirvanas songs as proof - Danielsun182
Nobody can write a song like Kurt! RIP. Find me one songwriter better than Kurt Cobain (Kurdt Kobain). What did he ask to be rememberd as?
What he was best at! Writing songs! Vote for him! Or else...
When I first heard lithium I thought it was just random nonsense but after finding out lithium is an antidepressant I made so much more sense. He wrote other great songs like old age which didn't even make an album which shows how talented he is.
14
Barry Gibb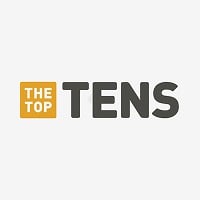 Barry Alan Crompton Gibb is a British singer, songwriter and record producer who rose to worldwide fame as a co-founder of the group Bee Gees, one of the most commercially successful and critically acclaimed groups in the history of popular music.
History speaks for itself. They didn't always make my kind of music, but you can't argue with their success. Actually, the Bee Gees wrote some beautiful acoustic type ballads before they went disco. To Love Somebody, Gotta Get a Message to You, First of May, Massachusetts, Holiday, we're all beautiful ballads.
One has to remember that Barry didn't write these songs alone but with his brothers-Robin and Maurice.
In objective terms, based on hits and record sales, Barry Gibb should be #2 behind McCartney/Lennon. Gibb's song were more intricate than the Beatles songs. He also wrote numerous hits for other people in diverse styles. He tends to be dismissed as "disco" but he had great success both before and after that period.
I vote for Barry Gibb on for the Bee Gees for the many years of music and songwriting that this man has done throughout his whole life. As a part of his group, I know he doesn't see any of my postings or maybe not even anyone else but he still number one of the best singer and songwriter in history
15
Pete Townshend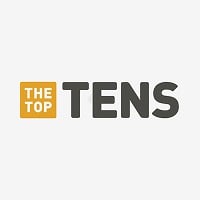 Peter Dennis Blandford "Pete" Townshend is an English musician, singer, songwriter, and multi-instrumentalist, best known as the lead guitarist and songwriter for the rock band The Who.
I can't believe he's not in the top ten. My favourite song writer of all time! He writes from the heart! Expresses all the anger he has through his songs. Angry with the world, angry with himself.
Why isn't he in the Top 10? Just listen to his songwriting on albums like Tommy, Who's Next, Quadrophenia, and The Who Sell Out. This list is an insult!
He's one of many very good writers but there are dozens that are/were much better - Billyv
Baba O'Riley, Won't Get Fooled Again, My Generation, I Can See For Miles (first metal song), and having written well more than 100 songs for band's. And where is Mick Jagger/Keith Richard? They should be at least, 5.
Inspired the rock opera, and he's currently ranked 16th.
16
Jackson Browne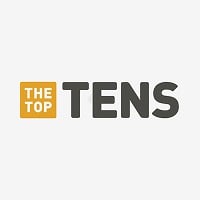 Clyde Jackson Browne is an American singer-songwriter and musician who has sold over 18 million albums in the United States.
Yes, Dylan is a Master songwriter, and George, Paul and John, to, but Jackson gets my vote for having the most diverse body of work. His lyrics are profound, hopeful, personal, and politically and emotionally aware. His singing and arrangements are beautiful. His guitar and piano playing are great. His personal and humanitarian ethics are top notch. He is Number One and it is strange that he does not get the recognition that he deserves.
Jackson Browne is among a handful of top singer-songwriters. To look at those ranked above Jackson Browne reveals that at least someone does not understand what it means to be a singer-songwriter. His body of work is extensive and widely recognized. Further, there are very few more influential singer-songwriters who have influenced the careers of other singer-songwriters. Browne certainly influenced Glen Frey and Don Henley, as well as Warren Zevon, Bonnie Raitt, JD Souther, among others.
Speaking of "Running on Empty", that album is one of the most amazing live albums ever. Listen to how tight his band is--it sounds like they're in the studio! Another accomplishment of Browne's was co-writing the Eagles song "Take It Easy" with Glenn Frey. Yes, I've heard that he and Hannah had a problem or two. We're voting for songwriters, though, not choir boys.
Jackson should be at the very top of this list. He's a wordsmith like no other. Go listen to Late For the Sky, For Everyman, The Pretender or I'm Alive. In fact all his albums and songs are noteworthy. He puts words to feelings you never knew you had until he described it.
17
David Bowie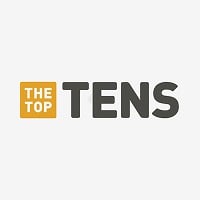 David Robert Jones, known professionally as David Bowie (January 8, 1947 - January 10, 2016) was an English singer born in London, the son of a fundraiser and a waitress. He is credited for his experimental and creative musical discography which has won praise and accolades for many critics and fans. ...read more.
-Life on Mars
-Changes
-Ashes to Ashes
-Space Oddity
-Wild Eyed Boy From Freecloud
-Loving the Alien
-The Man Who Sold The World
-Ziggy Stardust
-Lady Stardust
-Lady Grinning Soul
-Bewley Brothers
-Oh You Pretty Things
-Five Years
-Rock n Roll Suicide
-All The Young Dudes
-Heroes
What is wrong with people? David Bowie is clearly one of the best, he should be at least top ten.
The fact that Bowie is so low on this list makes the entire list irrelevant. Ridiculous
Better than Bob Dylan, Paul McCartney, John Lennon and everyone on the top 77... He's the best song-writer of all time
18
Beck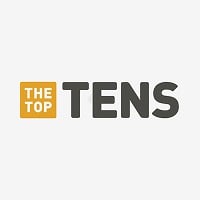 Beck Hansen, known by stage name Beck, is an American singer, songwriter, producer and multi-instrumentalist. He is mostly known for his musical composition, as well as a palette of sonic genres.
19
Tom Petty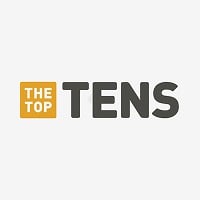 Thomas Earl "Tom" Petty was an American musician, singer, songwriter, multi instrumentalist and record producer.
That's what I like about this list. You finally see people like Lightfoot, Taylor, Petty, Van Morrison, and Denver get their due. People who have established that they are among the all time great songwriters, and not a bunch of people who have just had a hit or two. With maybe a couple exceptions, this is a very intelligent top twenty.
109

He #1 with me he should at least be top 50 On this list hard to believe

Running Down a Dream, American Girl, Breakdown, Free Fallin, Last Dance with Mary Jane
Almost 60 & got a NEW 2disc CD out-it's great-did you guys forget him just cause he's softspoken? -
Tom Petty is an amazing human being. There is a lot of heart and soul in his music.
20
John Denver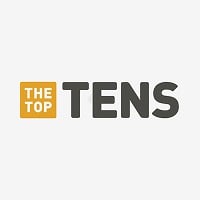 Henry John Deutschendorf Jr., known professionally as John Denver, was an American singer-songwriter, actor, activist and humanitarian, whose greatest commercial success was as a solo singer, starting in the 1970s.
Good to see a list that gives Denver his due. Maybe his songs don't have any deep, dark meanings to them, but that's not who the man was. He wrote simple, heart touching melodies. I've heard that the melody and words to Annie's Song came to him in fifteen minutes while he was riding up a ski lift. That is a talented man with a special gift. Not a bad actor, either, if you've ever seen Oh God with he and George Burns.
An exceptional talent in both singing and writing! I can't think of better love songs than "For You", "Never a Doubt" and "Perhaps Love".
A simply brilliant songwriter
John Denver OWNED the 70s. Love to see JD on this list. His songs reflected his deep convictions. He was ahead of his time. A genius singer songwriter.
21
Carole King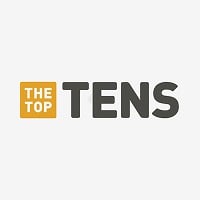 Carole King is an American composer and singer-songwriter. She is the most successful female songwriter of the latter half of the 20th century in the USA, having written or co-written 118 pop hits on the Billboard Hot 100 between 1955 and 1999. King also wrote 61 hits that charted in the UK, making ...read more.
You can tell a real good songwriter by how many others want to do his or her songs. Aretha Franklin, the Osmonds, the Beatles, James Taylor, the Drifters, the Everly Brothers, Steve Lawrence, and Grand Funk Railroad are just a few of the many and diverse artists who have recorded Carloe King songs. In this category, I believe Ms. King can only be matched by Bob Dylan and the Beatles, or possibly Buddy Holly.
I'm not saying this list is sexist, but why is the top 20 all male? Women have their fair share of experience in songwriting. - 445956
My sister turns 50 and can sing all her songs
22
James Taylor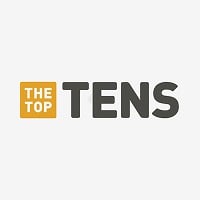 James Vernon Taylor is an American singer-songwriter and guitarist. A five-time Grammy Award winner, he was inducted into the Rock and Roll Hall of Fame in 2000. He is one of the best-selling artists of all time, and he has sold more than 100 million records worldwide.
My all-time favorite. This list is a breath of fresh air compared to the crappy songwriters list Top Tens has out. Seriously, go visit that site if you want to see rankings that will make you puke.
This man is very understated.
Not only does he play beautiful guitar but he writes lyrics that are loved and sung by everybody. - Metalman173
He's the best. Haven't heard his new album yet. Have seen him twice live, go see him if you haven't, you'll be in for a treat.
I saw him live in a solo performance in a small old theater with great acoustics. Perfect setting, perfect art. - Billyv
The best singer songwriter of all - nobody matches his lyrics and melodies
23
Gordon Lightfoot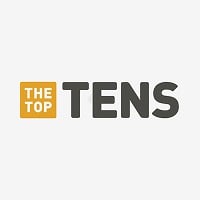 Gordon Meredith Lightfoot Jr. is a Canadian singer-songwriter who achieved international success in folk, folk-rock, and country music. He is credited with helping to define the folk-pop sound of the 1960s and 1970s.
Very meticulous songwriter and still a good live performer even in his late seventies. Really researched the Wreck of the Edmund Fitzgerald to the point where everything in the song is pretty much accurate. Also did great ballads like Beautiful, If You Could Read My Mind, and Early Morning Rain.
Yes! Thanks to whoever added him to this list. Very underappreciated artist - Billyv
Should be on the top ten list.
If people listened to his earliest few albums before he went mainstream pop, they would
probably agree with Dylan that he is one of the best ever.
Also what happened to Neil Diamond who wrote more hit songs than anyone except
Lennon and McCartney.
24
Leonard Cohen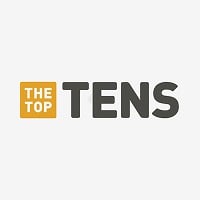 Leonard Norman Cohen was a Canadian singer-songwriter, poet and novelist. His work explored religion, politics, isolation, sexuality and personal relationships. Cohen died on November 7, 2016 at the age of 82.
The greatest living poet and singer songwriter of the last 50 years and still performing to vast worldwide audiences
The more I listen the more it grows on my - the perfect lyrics and the harmonies.
When it comes to lyrics Cohen is the best hands down
Obvious top 10 material right here. It is disgusting that talentless losers like Bon Jovi are ahead of him.
25
George Harrison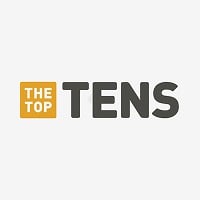 George Harrison (1943 - 2001) was an English guitarist, singer, songwriter, and music and film producer who achieved international fame as the lead guitarist of the Beatles.
Just imagine, he was given only two or three songs per album when he was with the Beatles. Yet three of his most popular beatles songs almost always acquire spot in top ten list. Had he got gotten more songs, then John-Lennon songwritering duo would be seriously under threat.

But then George Harrison's solo career is also the proof he was equal to John and Paul. All Things Must Pass is still greatest album by solo beatles. He may not have given hits after hits like Paul when four for them were in their prime. But it's George Harrison who gave first and last US number one hit. So take that!

Many still argue that George Harrison has best solo career. I also believe.
In the best most influential band in the world, The Beatles, George Harrison deserves #1 instead of 17. He was the best songwriter of the Beatles, and equally as good a singer as Lennon and McCartney, George has had many influential songs including Something, While My Guitar Gently Weeps, My Sweet Lord, Isn't it a pity, Apple Scruffs, What is Life, and many more. Something, written by Harrison, has been sung by hundreds of musicians after him, and he IS still the most influential Beatle, in the most influential band, in the most influential era of music
Very underrated, he wrote many of the beatles' best songs including Something, While My Guitar Gently Weeps, Here Comes The Sun, If I needed someone, Taxman... he was a really talented man.
Hard to believe some people vote thumbs down on comments like this - then again it's not so hard, the world's full of people who don't understand brilliance - Billyv
I believe that George's songwriting ability was often unappreciated during the time of the Beatles! Don't forget that it was George who wrote Here Comes The Sun, Something, While My Guitar Gently Weeps, Taxman, I Need You, etc.
26
Ed Sheeran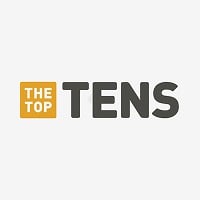 Edward Christopher "Ed" Sheeran is an English singer-songwriter and musician. He was born in Hebden Bridge in Yorkshire and raised in Framlingham, Suffolk.
Pure genius.

The guy who wrote: Castle on the Hill, Sunburn, Lego House, Happier, How Would You Feel, Thinking out Loud, Cold Coffee, Give Me Love, Tenerife Sea and You Need Me, I Don't Need You. Ed Sheerann is obviously the greatest songwriter of all time. He has written the 4 1D songs, Songs for Justin Briber, Rudimental and more.

Ed knows how to write a love song/ ballad making them feel as though they are directed towards you.

Also, the song Small Bump had taken 1 and a half years to write.
Ed Sheeran really knows how to write a good song. I think some people don't really appreciate what he has achieved at such a young age. Plus, Ed Sheeran has also written songs for other major artists. I feel that a lot of artists get a lot of accreditation for just being around for a long time however I feel that there are other artists, such as Ed Sheeran, that have had a bigger impact and will have a bigger impact in years to come. Personlly the only person that I feel can sing Ed's songs with enough emotion, passion and meaning is the man himself. He has written numerous of songs that have more meaning and depth than any of the artists that are higher up than him on this list. For me some of his Ed Sheeran's deeper cuts such as Sunburn and Autumn Leaves have so much depth to them. Ed Sheeran really knows how to write a love song and touch the hear. You feel as if every verse is directed to you.
His lyrics and vocals are beyond amazing. He is easily a greater songwriter than those higher such as Taylor Swift. In this generation it seems like great songwriters are dying out but Sheeran is bringing back that singer songwriter style with his amazing love songs and sometimes even hip/hop tracks.
I enjoy Ed Sheeran a lot, but how is he higher up the list than Prince, Bono, and Bob Marley? Sheeran isn't quite a classic artist yet.
27
Noel Gallagher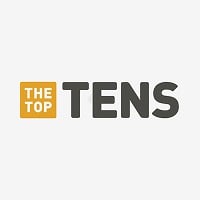 Noel Thomas David Gallagher is an English musician, singer, songwriter and guitarist. He served as the lead guitarist, co-lead vocalist and principal songwriter of the rock band Oasis.
The fact that he wrote don't look back in anger and wonderwall (both of which was back to back on the same album) is amazing
Should be a lot higher on the list than 59! One of the greatest lyricist for a very long time. definitely needs to be in the top 10 of all time.
Surely should be in top 5, write some of the best songs ever made, I'm suprised he's not in here already
Noel Gallagher is, undisputedly, one of the best songwriters in music history. UNDISPUTEDLY. But I'm not even gonna argue about this, this chart is clearly not a thing to take too serious since Noel Gallagher is here at 78th while above there are people like Avril Lavigne, Beyoncé, Taylor Swift, etc. Like, what? Nothing against these artists, but people should get a musical culture and get to know who Noel Gallagher is. - sethcarmichael
28
Sam Smith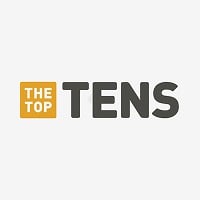 Samuel Frederick "Sam" Smith is an English singer-songwriter. He rose to fame in October 2012 when he was featured on Disclosure's breakthrough single "Latch", which peaked at number eleven on the UK Singles Chart.
29
Jimmy Page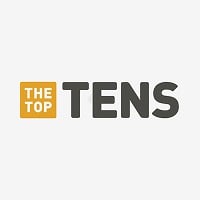 James Patrick Page is an English musician, songwriter, and record producer who achieved international success as the guitarist and founder of the rock band Led Zeppelin.
This guy is a literal angel from the sky
30
Stevie Nicks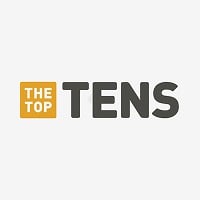 Stephanie Lynn "Stevie" Nicks is an American singer and songwriter, best known for her work with Fleetwood Mac and an extensive solo career, which collectively have produced over forty Top 50 hits and sold over 140 million albums.
A Singer/Songwriter with few peers. There are few like her that writing is like breathing.
She's lower than Taylor Swift. Huh? Taylor could not write deep songs with such great lyrics as Stevie. Stevie's songs are Masterpieces and will always and forever be classics. Have to mention some. Dreams, Gold Dust Woman, Rhiannon, Outside the Rain, Sara and I could keep going. Song writing so much more meaning and depth and sheer powerfulness than anything T.S. could ever write. People need listening skills.
Awesome - solo and with fm...
31
Bryan Adams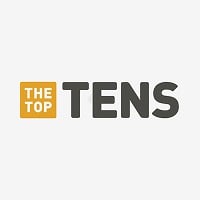 Bryan Guy Adams is a Canadian singer, songwriter, record producer, guitarist, photographer, philanthropist and activist.
32
Bruce Dickinson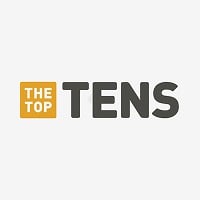 Paul Bruce Dickinson, known professionally as Bruce Dickinson, is an English musician, airline pilot, and broadcaster. He is most well known for being the lead singer in heavy metal band Iron Maiden and his solo career.
To have the huge success they have and play to some of the largest crowds ever amassed without main stream radio pushing them down your throats and not glamorized in mainstream press. That is truly remarkable if you ask me.
Steve harris write iron maiden's songs not bruce
Bruce Dickinson should have credit because he writes a lot of the songs as well and he wrote Empire of The Clouds by himself which even couldn't do. - lntxp01
33
Billy Corgan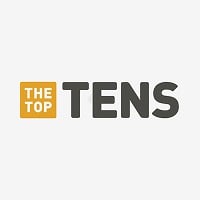 William Patrick "Billy" Corgan Jr. is an American musician, songwriter, producer, television writer, poet, and professional wrestling promoter best known as the lead singer, guitarist, and sole permanent member of The Smashing Pumpkins.
There is endless good songs, I could spend an hour telling you
So many songs that are timeless. so GOOD! Amazing and influential lyrics
Tristessa
Drown
Cherub rock
Disarm
Today
Mayonnaise
Soma
Hummer
Geek. U.S.A
Bullets with butterfly wings
Thirty three
Tonight Tonight
Zero
Muzzle
1979
Eye
Ava Adore
Stand Inside Your Love
And tons of deep cuts
34
Bob Seger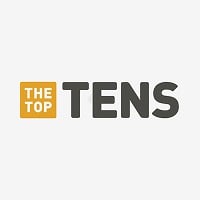 Robert Clark "Bob" Seger is an American singer-songwriter, guitarist and pianist. As a locally successful Detroit-area artist, he performed and recorded as Bob Seger and the Last Heard and Bob Seger System throughout the 1960s.
For sure this list is waked, 178 and so far not a single blues artist; Muddy Waters had some songs that were pure blues poetry, same for many others of the genre. Amy Winehouse in the list, why, 'cause she died in the last ten years? Prince, yes belongs on the list, but not for dance choro, multi-instrumentalist (impressive, yes but this list is about songwriting). Bruno Mars, let's see in ten years how many of his songs people can remember.
Another proof that Bob Seger is the most underrated singer/song-writer/ musician of all times. As a song writer, he is UNIQUE! There's no explainable way for BSeger not to be in the top 25 song writers. It really discredits the visions of those making a list like this one.
Something is definitely wrong with Seger being this low.
Bob Seger should be in the top 75 at the very least.
35
Paul Stanley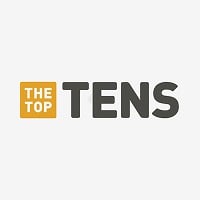 Stanley Bert Eisen, known professionally by his stage name Paul Stanley, is an American musician, singer, songwriter and painter best known for being the rhythm guitarist and co-lead singer of the rock band Kiss.
This is way too high. Ahead of Robert Plant and Barry Gibb? Sorry, no.
36
Brian McKnight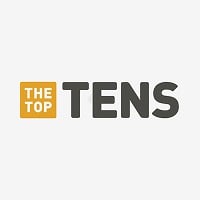 Brian McKnight, born June 5, 1969, is an American R&B singer-songwriter, arranger, producer, and musician. He is a multi-instrumentalist who plays eight instruments including piano, guitar, bass guitar, percussion, trombone, tuba, flugelhorn and trumpet. He is one of the very few leggiero tenors in ...read more.
It should be a crime that he wasn't here originally. - DaWyteNight
37
Stevie Wonder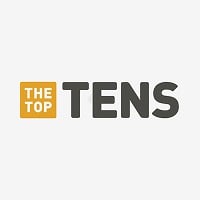 Stevland Hardaway Morris, known by his stage name Stevie Wonder, is an American musician, singer, songwriter, record producer, and multi-instrumentalist.
People of different generations loved his many classics... They sound as fresh and soulfully good now as ever. He not only was an extremely gifted songwriter. He recorded and performed live superbly with that God given voice... It is between him and McCartney bottom line.
Stevie Wonder and Paul McCartney! Melody JUST doesn't get ANY BETTER! - frank
Stevie is one of the greatest. Top 10.
If you don't believe he ought to be higher, listen to Songs in the Key of Life or Innervisions, two of the greatest albums ever.
38
Steve Perry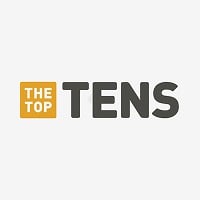 Stephen Ray "Steve" Perry is an American singer, songwriter, and record producer. He is known as the lead singer of the rock band Journey during their most commercially successful periods from 1977 to 1987 and again from 1995 to 1998.
Steve Perry was the lead singer for Journey from 1977 to 1996. During that time he cowrote most of the band's music. He also released two solo albums, one in 1984 and the other in 1994. He is an amazingly talented singer, with a huge range and a beautiful voice.
The Voice... Enough said
He is just an angel when it comes to music
the voice!
39
Van Morrison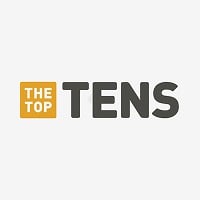 Sir George Ivan Morrison OBE is a Northern Irish singer, songwriter, instrumentalist and record producer. In 2016, he was knighted for services to the music industry and to tourism in Northern Ireland.
Van writes and sings timeless music. He will influence other musicians for ever.
This guy has been turning out awesome music since he was a teenager in Them. He is as fresh and relevant now as he was almost 50 years ago. Nobody sounds like him and nobody writes like him-Brown Eyed Girl, Jackie Wilson Said, Queen of the Slipstream, Have I Told You Lately, etc. Check out the number of films that have used his music.
Listen to the multitude of music this man has produced it's pure poetry about everyday life.
How Van Morrison isn't in the top 10 of all time is just a mystery. I think because of his quiet, away from the public lifestyle and his refusal to try and write "Top 40 BS" songs, he is under appreciated in todays world of over the top electronic, rap and bland pop music. It's a damn shame.
40 Joe
41
Ellie Goulding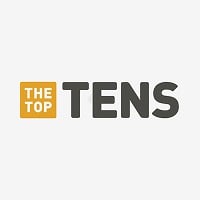 Elena Jane "Ellie" Goulding is an British singer, songwriter and multi-instrumentalist, born on December 30th, 1986 in Hereford, England . She is most well-known in the U .S. for her singles "Lights," "Love Me Like You Do," "Burn," and has been featured in other songs with Calvin Harris and others . ...read more.
42
Mick Jagger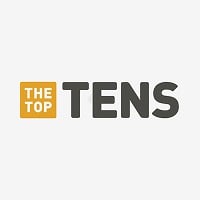 Sir Michael Philip "Mick" Jagger is an English singer, songwriter, and actor, best known as the lead vocalist and a co-founder of the Rolling Stones.
This isn't a terrible list, but Mick Jagger behind Ellie Goulding? Really?
Some of the best roadhouse songs ever and Scorsese loves them!
Really underrated as a song writer
43
Joni Mitchell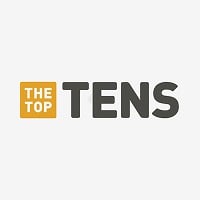 Roberta Joan Mitchell, professionally known as Joni Mitchell, is a Canadian singer-songwriter. Drawing from folk, pop, rock, and jazz, Mitchell's songs often reflect social and environmental ideals as well as her feelings about romance, confusion, disillusionment, and joy.
Once again you idiots know nothing! Joni is one of the five greatest songwriters of all time! To have her way back here behind Kelly Clarkson, Taylor Swift, Shakira, whore Madonna, and Bryan Adams, are you on crack! Taylor dreams that she's Joni at night! Go ask Prince, Herbie Hancock, Morrissey, Tori Amos, Alanis, James Taylor, Crosby Stills Nash Young, Robert Plant, and many others from that era who the best female songwriter and guitarist ever was. They'll tell you its Joni, period. Most of the artists I just named have written songs about her. Zep's "Going to California" is an ode to Joni. But she's an artist's artist so she gets overlooked for pop crap.
Blue is an all time classic, and my secound favorite album(my first is blood on the tracks). she incoporated jazz into her later recordings. she deserves top 10, 5 or even 3. trust me, I listen mostly to singer songwriters, and she's amoung the very best - RecklessGreed
44
Lindsey Buckingham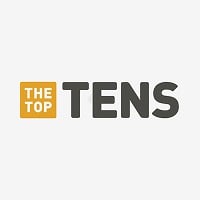 Lindsey Adams Buckingham is an American musician, singer, songwriter, and producer, best known as lead guitarist and one of the vocalists of the musical group Fleetwood Mac from 1975 to 1987, and then 1997 to the present day.
This man is multi talented and made Fleetwood Mac much more than what they could of become. Tusk was a very important album for that band. Not just Rumours. Rumours catapulted them. Tusk was a fresh start after the craziness that surrounded Rumours it was time for a change. Tusk was it. Lindsey Buckingham is unique.
45
Paul Heaton
Always underrated - but then he likely likes it that way...
46
Austin Mahone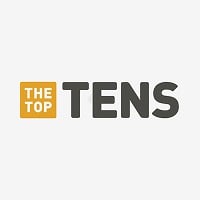 Austin Carter Mahone is an American singer and songwriter. He is currently signed to Young Money Entertainment, Cash Money Records and Republic Records.
47
Tori Amos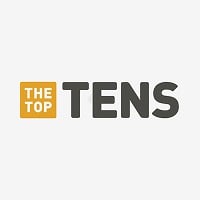 Tori Amos is an American singer-songwriter and pianist. She is a classically trained musician with a mezzo-soprano vocal range.
48
Raphael Saadiq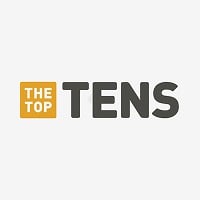 49
Jim Croce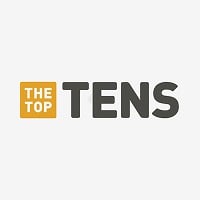 James Joseph Croce was an American folk and rock singer-songwriter. Between 1966 and 1973, Croce released five studio albums and singles. His songs "Bad, Bad Leroy Brown" and "Time in a Bottle" reached No. 1 on the U.S. Billboard Hot 100 chart.
I can't believe that Jim Croce is below Beyonce, Taylor Swift or Madonna... His songs were and will be eternal, he is one of the best songwriters of all time, he doesn't deserve the top 58, he deserves to be in the top 10 or even top 15 or 20 but not below!
Makes you wonder just how many more great songs he would have written had he lived longer. Songs like Time in a Bottle, Operator, I Got a Name, and I'll Have to Say I Love You in a Song are gorgeous, and Croce had a great sense of humor with songs like Roller Derby Queen, Rapid Roy, and of course Leroy Brown...
Are you people serious? Jim Croce sang about the common man, his hits are timeless and his voice is one of a kind. Very few are better than him
My man from San Diego... I was born half year after his death, but love all of his songs. Playing along with the guitar is so nice.
50
Garth Brooks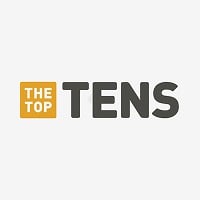 Troyal Garth Brooks is an American singer and songwriter. His integration of rock and roll elements into the country genre has earned him immense popularity in the United States.
PSearch List