Within Temptation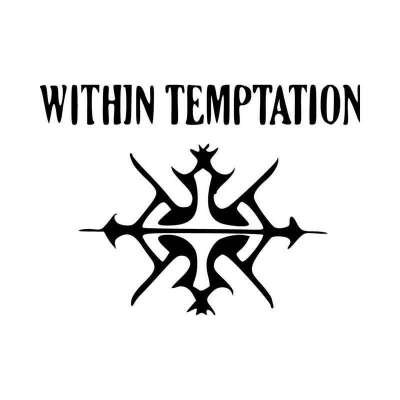 Found on pinimg.com
Info
Within Temptation is a Dutch symphonic metal band founded in April 1996 by vocalist Sharon den Adel and guitarist Robert Westerholt.
Comments
Top
Popular
Newest
This band is willing to keep the reign of Sharon den adel with as long as Nightwish. Nightwish has damaged their reputation with all the drama in the past year while Within Temptation, they seem to improve their image. This is the best Symphonic Metal band ever since they are one of the starters of Symphonic Metal abs also the most Respected.
Words seem inadequate to describe the effect Sharon den Adel's heavenly voice has on me. She is such a brilliant emoter of lyrics, the best I've heard. I'm a 50-something guy, and she brings tears with the passion and feeling that she pours into her singing - I adore her so much. WT as a band are brilliant, with strong songwriting (something else that Sharon contributes to as well). I love that each album experiments with styles, and that they don't stay stuck in one genre. From "Enter", which is raw, mystical and powerful and makes the hair stand on the back of your neck, to "Hydra" which is a great metal/rock triumph - I love it all! This band deserves to be known around the world, as they are the COMPLETE package and are fronted by the finest, classiest and most beautiful vocalist that I've heard and seen in my life!
Within Temptation were the masters of the symphonic rock genre. However as a paradox they have moved away from their symphonic roots and became more successful. Although I like their new sound I loved their old symphonic style better. Sharon is still an excellent vocalist but she sounded much better in the early days. I watched the Silent Force DVD recently and this is what it is all about, a band at the top of their game. Candles was awesome (Sharon's best live vocal performance in my opinion). Sharon just oozes class throughout the whole performance and I love the way she used to dress and dance. I realize a band needs to develop & grow to remain successful and it is never a good idea to go backwards but for me the old symphonic WT is what defines them.
Within temptation should be the second after Nightwish I didn't like the order of this list but Nightwish deserves number 1 but Therion should be number 4 because Delain deserves third after within temptation
I really enjoy many of the bands on this list, but for my money Within Temptation is the best. I love their music and Sharon's voice. However, Floor Jansen is my favourite singer. She has pipes from hell and an amazing range, like combining Annette's mid range and Tarja's high range into one divine voice. In my opinion she is the singer Nightwish should have had originally. With her in the band Nightwish may move to number one on my list.
An angel called Sharon Den Adel
In my opinion, there's no comparison between nightwish and within temptation... Sharon's voice is simply mind blowing and extremely beautiful but also powerful...
She's versatile and doesn't restrain herself to only one type of musical genre like tarja, whose voice is also very good, but I believe much inferior to sharon's angelical one...
I really like Nightwish, and they deserve a spot up high. But Within Temptation belongs up at number two. Sharon's voice has got me through more days at work (I drive for a living). The drive and power just is indescribable, and I can relate more to their lyrics, especially "Iron." You can't go wrong with "You can't live without the fire, it's the heat that makes you strong."
Within Temptation is a band that takes peoples breaths away. It makes them shut up and listen to whatever they have to say, or -well, sing. I think they can't be compared to any other band/singer/musician, because they are unique and make all the styles so amazing, you just sit down and listen to Sharon's voice, like you're in a trance.
Within Temptation has been my favorite band ever since I first heard of them. It's rare that there is a band where I like literally all of their songs and within temptation was pretty much the first one where I did. I love almost all of their songs and I'd be lying if I said I didn't sing them in the shower most mornings with my speakers on loud
Sharon is the best female singer out there, and her appreciation for real music is a rarity. Anyone can scream in a song or have an electric guitar louder than their own voice, but it takes true talent to add beautiful symphonic music like within temptation does.
Within Temptation is the best band I have ever heard. Sharon's voice gives me chills every time I hear her... You can see how close the band members are and I love the fact that her husband and her are so close to each other
Sharon Den Adel has a voice that is Pure, Powerful, Angelic, Pitch-Perfect, and she puts so much Feeling in every word she sings. Within Temptation constantly push boundary's, in the way the other bands here don't.
Within Temptation is amazing... I've never heard anything as amazing as them... I don't think there's much I can say to describe them... they're just... they're just wonderful and beyond that.
Everyone who I introduce to Within Temptation has the same comment. How have I never heard of them and how can a band be so talented and not be more popular?
Just listened to Enter & The Dance again after many years. I had forgotten how hauntingly beautiful Sharon's voice was back then. This was Within Temptation at their best. I would love to see them return to this style of music.
Enter is one of the greatest albums ever made, in my eyes. Nightwish may have the most consistently good music, but when Within Temptation hits one, they really hit it.
Whilst I like Nightwish, I prefer Within Temptation. Most of the bands on this list have excellent female singers but not one of them can compare to Sharon.
Within Temptation now are no longer considered a symphonic metal band. But they were the best of the genre when they were. Sharon den Adel's voice suited their older songs better than the newer stuff.
Within Temptation should deserve to me number one or two, because nightwish is good too. Within Temptaion the best band EVER in the history of best symphonic metal bands.
I love Within Temptation and am personal fan of Sharon Den Adel. She has the most beautiful voice I have ever heard.
Whilst I think Nightwish are good. Within Temptation are miles better. Sharon is absolutely awesome, what a voice! What a Woman!
They might don't have the complexity of Metallica, the appeal of evanescence to pop audience, but they rock harder than 90% musicians these days
Great live act! Amazing voice, amazing songwriting, amazing band!
Symphonic Metal = Within Temptation. No more comments required.
Related Lists

Best Within Temptation Songs

Best Songs From Within Temptation's the Silent Force
Best Songs From Within Temptation's the Heart of Everything

Best Songs From Within Temptation's the Unforgiving