Best Web Sites for Tween Girls
1
GirlsGoGames.com
It's a tad inappropriate because of all the kissing games but it's a great site! I'd recommend it.
The best web site for online games - oliviapinky
This site is something that I go on very rarely but love it I'm not really a gamer tween I'm very active and love to go outside
I, a tween, think this is great!
Visit Website
2
American Girl
I was one who wrote about having 16 dolls if anyone really cares. American girl books help more than the website. The website just convinces you to spend 500$ to get Graces bakery. The Books help learn about history, feelings, growing up, and other things
You can look at a bunch of dolls and maybe buy one - oliviapinky
You should read the books. It is a great series.
Ugh. THe American girl. Bye our dolls subscribe to our magazine!
Visit Website
3
Stardoll.com
When I'm trying to buy something and I know I have enough money there telling me to by more star dollars this game sucks
I love this game, you get a doll, a suite and lots of more cool stuff
AWESOME thanks for idea now me and my friends can finally hang online!
I think this game is great. You get your own Doll, Suite, and a lot of nice stuff to start off with.
Visit Website
4
Quotev
It's a great site for your tween, since most of the quizzes and stories show warnings for cussing and etc, etc. I am a member of this side, a proud 11-almost-12 year old female, and I love it!
Yes, this site is addicting. However, there is cussing and sex. Also, they go on "deleting sprees", ever since then my account is no longer up.
I LOVE this site! You have to be at least 13 to sign up, but you take quizzes at any age!
I love Quotev, they have quizzes and and stories that you can take/read or make/write!
5
MovieStarPlanet
I love this game, its amazing!
It's a Awesome game
I love this game, my user bemybesties45
I love my user is macylala8824
6
Miss O & Friends
Love this site. I have made friends and can talk to them and my parents are cool with it. Tons to do and great articles, all written by girls
This website is great! It is super fun! But when they got a new website I lost a prize I won!
A site with games, puzzles, quizzes and more! - oliviapinky
7
DorkDiaries.com
Dork Diaries rocks!
Based on the books
I love this website! It gives me something to do in my free time😀
8
Roblox
I play roblox ALL THE TIME, there are some model games and other people judge you, the roblox owners try to block out anything that may be bad like curse words or other nasty comments, also if someone says anything bad you can report them or block them. There are thousands of games and I suggest it to anyone.
It is really fun you can customize your character and play with other people.
Roblox is the most fun game I ever played
An amazing game and I play it all the time
9
Bratz
A bunch of games and some doll info - oliviapinky
10
Webkinz
You can adopt cute animals and unlock your stuffed animals that you purchase with the secret code that they include with every webkinz stuffed animal. You feed, dress, and clean your animals and then you get to play with them. There is a catch though. Even though it's free to play you have to pay a fee every month to get cool things, like some games and things like that but, honestly it's worth it.
Actually had a virus in its' website. Austin tried it but the virus infected his mom's computer. - monsterhigh200
You can adopt really cute animals!
That sounds fun
The Newcomers
?
Wizard101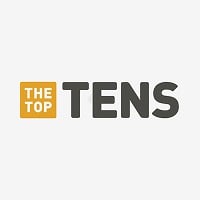 The Contenders
11
Woozworld
The word find love and marry in the future you do other things with people and if there perverts on there it could cause danger
It was all right but it wasen't for me really
This a great site
U go on dates find love
Marry and maybe have children
I love it
It is a tween site for boys and girls
I like it
12 Dressup
14 Girlscene
15
Bored.com
Not my highest recommendation but it has a few tween games - oliviapinky
16
Egg Cave
Eggcave is a fun, enjoyable, unknown site, that should be more known!
So much fun should be on the top 10
Egg cave is fun find eggs reseach them in the archives and see how they grow.
17
Animal Jam
Best game ever played it since I waz like 10 love it so much try it
This is my fave website ever. I totally recommend it! And yes, it is totally appropriate.
I looove this web
It is wonderful because u cannot be inappropriate very monitered site, it is fun there are many games and parties and a large world to explore the game is still good if u are not a member almost stupidly fun
18
Clubpenguin
I am ten years old almost 11 and it is a fun game for girls and boys.
19
Tweenyouandme
This is a Christian blog that is written by famous Christian girls author Nancy Rue. She gives advice about common girls problems. I give this 10 out of 10 stars
20
Girlslife
I went on it and I spent hours doing quizzes, diys and just reading funny stories ;0
Sure but it talks about periods
Very good website for young teens, it has recipes,fashion, tips, and more!
21
Poptropica
I used to play with my siblings day and night. Best game that ever happened to me.
22 Tweenworld.com
23
Haloobie
Everything a girl needs! Site completely in spanish.
24
Star Stable
I love this game I think it is amazing +゚*。:゚+凸(◕‿◕✿)+゚*。:゚+
25
Friv
There is lots of games to play
Amazing
26 DressUpWho.com
27
Magic Tree House
One Million Boys Agree That the Magic Tree House Website is Awesome. - playstationfan66
28
Playbuzz
Awesome website! Super fun and you will never get bored of it.
By far the best quiz or personality trivia website ever.you can find any quiz you want on there. Vote for play buzz. Its awesome
29
MoshiMonsters.com
It is very fun addicting cute animals every thing try this site
30
Moshi Monsters
It is a fun game
31
Stardoll
Stardoll is the best you have to try it its awesome your gonna love it
32 qmpeople
33 JumpStart.com
34 Igirlsgames
35
BeingGirl
Its something about your period and puberty for girls
36
Transformice
A great game for girls customize you mouse with a differant virioty of accessories!
37 I Dressup
38
Kidzworld
A social networking site that's made with kids in mind? That's Kidzworld! Unleash your free-spirited self in KW's community - there's something for everyone.
39
PopJam
An awesome app that's super safe and cute! Draw art, play games, and quizzes. Tons of celebs are on their.
40 Libragirl
BAdd New Item