Top Ten Fictional Characters That Would Support Donald Trump
Which fictional characters are stupid/evil enough to support Donald Trump?

The Top Ten

1 Mr. Krabs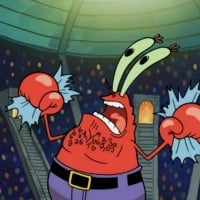 Eugene H. Krabs, or simply Mr. Krabs, is a fictional character in the American animated television series SpongeBob SquarePants.
I agree! If Mr. Goodman would be on this list, I would gladly vote him! He, Trump and Mr. Krabs are greedy, but Mr. Krabs and Goodman are horrible and deserve to die (Reason: Seven Words. One Coarse Meal and Jeffy's Drivers License)!
They both like money. I can see why Mr. Krabs would support Donald Trump.
So your saying Mr. Krabs in his poor Human disguise would support himself.
Both of them team up to build a wall...

Wait it's August 2021?
2
Peter Griffin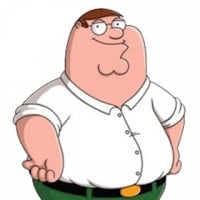 Peter Griffin is the main protagonist and titular character of the American animated sitcom Family Guy.
3
Eric Cartman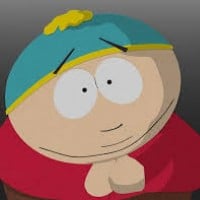 Eric Theodore Cartman, often referred to just by his surname, is a main character, as well as a major antagonist and occasional antihero in the animated television series South Park, created by Matt Stone and Trey Parker, and voiced by Parker. He is one of four central characters in South Park, along with Stan Marsh, Kyle Broflovski, and Kenny McCormick. Cartman first appeared, originally in prototypical form in a 1992 animated short Jesus vs. Frosty, and a 1995 animated short Jesus vs. Santa, and first appeared on television in the pilot episode of South Park, "Cartman Gets an Anal Probe", on August 13, 1997.
Would love his racist politics.
4
Mr. Burns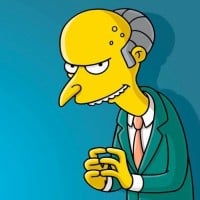 Charles Montgomery Plantagenet Schicklgruber "Monty" Burns, usually referred to as Charles Montgomery Burns or simply Mr. Burns, is a recurring character in the animated television series The Simpsons, voiced initially by Christopher Collins, and currently by Harry Shearer.
5
Guzma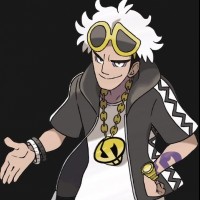 Guzma is a fictional character introduced in Pokémon Sun and Moon. He is the leader of Team Skull. He specializes in Bug-type Pokémon.
Guzma is like a mini trump.
6
George Liquor - Ren & Stimpy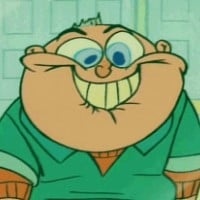 This one makes the most sense.
7
Princess Clara (Drawn Together)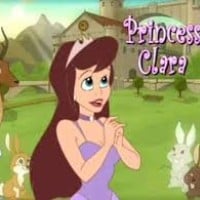 Princess Clara is a bible-thumping "Christian" who is outwardly racist, homophobic, and anti-semitic. If you want an example of her viewpoint about the world, just look at this song where she sings about bullies:
"Now, who's afraid of a bully?
Not me.
For there are much better things to be frightened of
like people of color and gay homo love.
So stand up to the bully stand tall and true
just like Jesus stood up to those misguided Jews."

She's exactly the kind of person that I would expect to vote for Donald Trump.
She's very racist, and she hates gay people.
8
Patrick Star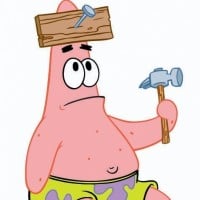 Patrick Star is a fictional character in the American animated television series SpongeBob SquarePants, and he is one of the 10 main characters in the show. He is voiced by actor Bill Fagerbakke, who also voices numerous other characters on the show. Created and designed by marine biologist and cartoonist Stephen Hillenburg, the series creator, Patrick first appeared on television in the show's pilot episode "Help Wanted" on May 1, 1999. ...read more.
But he does support trump...
9
Aloysius O'Hare (The Lorax)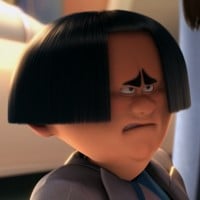 This is accurate since they both hate the planet so much.
10
Peppa Pig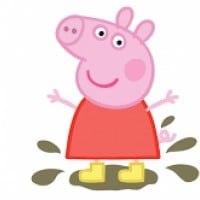 The Contenders
11
Sonichu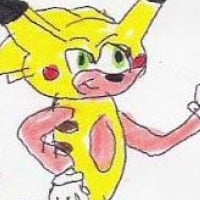 Sonichu is allegedly the most powerful anime character of all time. He was created by Christine Weston Chandler, mostly well-known as Chris-Chan in the Sonic the Hedgehog community. It's a combination of Sonic and Pikachu, which makes him unstoppable.
12
Barney The Dinosaur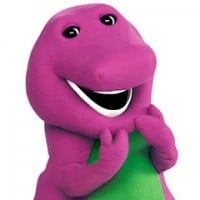 Barney The Dinosaur is a purple dinosaur from the TV series "Barney and Friends", as well as the VHS series before that known as "Barney and the Backyard Gang". He was created by Sheryl Leach in 1987, to entertain her 2 year old son. He is infamously known for his "I Love You" song, and his TV series was hated by many people, and even voted by TV Guide as the 50th worst TV Show of all time.
Oh another Barney insult...
13
Batman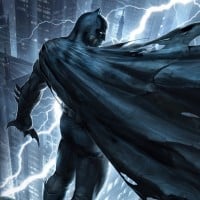 Batman aka Bruce Wayne is a fictional superhero appearing in American comic books published by DC Comics. The character was created by artist Bob Kane and writer Bill Finger, and first appeared in Detective Comics #27. In film, he has been portrayed by Lewis Wilson, Robert Lowery, Adam West, Michael Keaton, Val Kilmer, George Clooney, Christian Bale and Ben Affleck. He has been voiced by a variety of voice actors, including Olan Soule, Kevin Conroy, Rino Romano, Diedrich Bader, and Jason O'Mara.
Batman wouldn't support him. The Joker might, though.
14
Judge Claude Frollo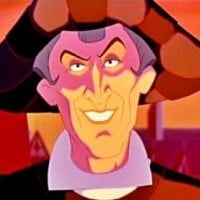 Apparently 69% of christians support Trump. I say Frollo represents 1/2 of those Christian supporters
He resemble mike pence
15
Wario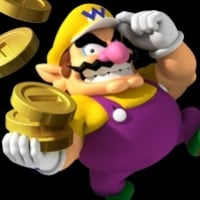 Wario is a character in Nintendo's Mario series who was originally designed as an antagonist to Mario. His motives are driven by greed and he will take the side of whoever will give him the most pay. Although he may seem like just a mean man with no heart, he does have a very tragic past.
The share the same brain cell.
16
Timmy Turner's Dad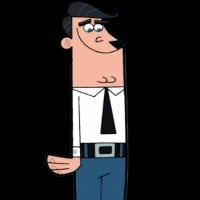 17
Beast Boy (Teen Titans Go)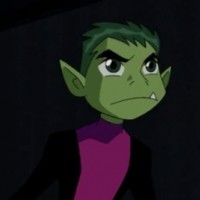 Beast Boy is a fictional superhero appearing in American comic books published by DC Comics, usually as a member of the teams Teen Titans and Doom Patrol. Created by writer Arnold Drake and artist Bob Brown, he first appeared in The Doom Patrol #99.
Someone added a Teen Titans Go character to this list. Honestly, I think any Teen Titans Go character would support Donald Trump.
18
Mr. Garrison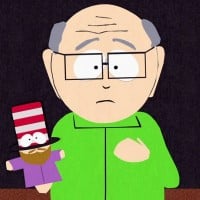 Herbert Garrison is a recurring character in the American animated television series South Park. He is voiced by Trey Parker.
This one is rather obvious, especially if you've watched Season 20.
19
Lola Loud (The Loud House)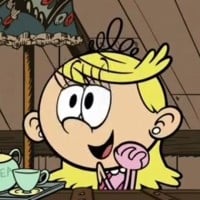 Lola Loud is a fictional character from The Loud House and the third youngest child of the Loud Family and Lana's younger twin sister, Lola is arrogant, smart mouthed, spoiled, and is a tattle-tale, like Lori despite her selfish behavior deep down she's compassionate, she shares a room with her twin ...read more.
20
Voldemort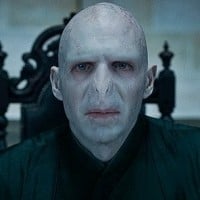 Lord Voldemort is a fictional character and the central main antagonist in J. K. Rowling's series of Harry Potter novels. Voldemort first appeared in Harry Potter and the Philosopher's Stone, which was released in 1997.
Voldemort is racist
21
Tammy Larsen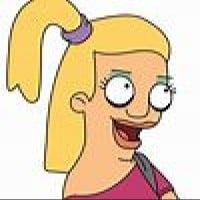 22
Stan Smith (American Dad!)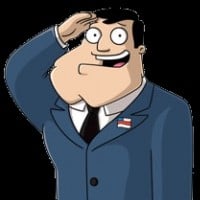 Stanford Leonard "Stan" Smith is the main protagonist of the adult animated sitcom American Dad!. He is voiced by the series' co-creator and executive producer, Seth MacFarlane.
Come on, people! How is he not number one! He's a conservative republican who is racist, sexiest, and homophobic. Heck, even he, himself, would be proud to be number one on this list!
Literally the only entry other than Cartman that makes sense on this list.
A pure racist bastard!
23
Syndrome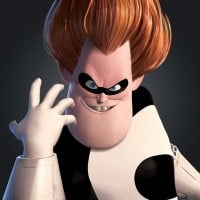 Syndrome (born as Buddy Pine) is the primary antagonist in The Incredibles. He wanted to be super like the others, even though he had no powers. He was Mr. Incredible's #1 fan, and dubbed himself "Incrediboy," but he was rejected by Mr. Incredible. Angered after being refused, he developed an evil plan ...read more.
24
The Grinch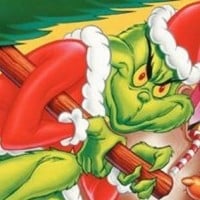 The Grinch is a fictional character created by Dr. Seuss. He first appeared as the main character of the 1957 Christmas story How the Grinch Stole Christmas! In 1982, he appeared in a crossover with the Cat in the Hat, with the 25 minute episode 'The Grinch Grinches the Cat in the Hat' and in 2018 will ...read more.
They're both greedy
25
Minnie Mouse (Disney)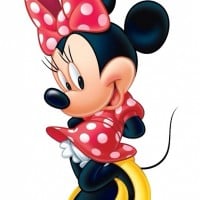 Minerva "Minnie" Mouse is a cartoon character created by Ub Iwerks and Walt Disney. She was first drawn by Iwerks in 1928, as was Mickey Mouse. Her former voice actor Russi Taylor (1944 - 2019) voiced her for 30 years & also married Wayne Allwine (1947 - 2009), the former voice of Mickey Mouse. Minnie Mouse is currently being voiced by Kaitlyn Robrock
PSearch List