Top Ten Christian Guitarists
lcjlf
Well there're many Christian Bands so there comes a question as to who's the top guitarist in all of them.
Given below is the list of guitarists whom I consider are the best.
The Contenders: Page 2
21
Joshua Perahia (Joshua)
I also like Tony Palacios, Oz Fox, Bob Hartman and Rex Carroll (in that order), but I want to keep classic and stand by Mr. Perahia this time... By the way, these 5 guys are great songwriters too!
Another no brainer. Once called the fastest guitarist in the world!
22
Ken Tamplin (Shout)
Ken is a pure lead vocalist with a sound not far from the great David Coverdale. Being a bonafide front man, you wouldn't expect him to be a very good guitar player, but this guy SHREDS! Check out anything on Shout's In Your Face record. Ken handles all the lead work! Go on youtube and listen to Borderline by Shout. You won't be disappointed!
Another guy in the running for best guitarist that's also a lead singer. This guy can shred!
Ken is in my top ten for sure. All the guitar players listed are immense
V 1 Comment
23
Jeff Scheetz
Not only did this guy put out excellent instrumental records, but his lesson books/guides are fantastic... He was virtually my first guitar teacher. He is the King of Theory over anyone on this list.
24
David Zaffiro (Bloodgood)
He had the look, the riffs, and even the voice-check out his solo discs
25 Bruce Swift (Sacred Warrior)
26
Jon Foreman (Switchfoot)
A person with a beautiful soul, who writes and plays beautiful songs that have the ability to change people's lives and give them hope. Switchfoot is the most beautiful band ever.
27
Juninho Afram (Oficina G3)
A top 10-worth player. Afram is one of the best brazilian guitar players, side by side with Megadeth's Loureiro and Angra's Bittencourt.

His "DDG Experiment" album has the best christian prog metal you will listen.
28
Stu G (Delirious?)
Stu G of Delirous? Is seriously one of the best guitar players in Christian music that I have ever heard. His tone and his technicality are better than most others on this list by far.
The most creative guitarists to date. Give him a gold medal for his pedals and effects that transformed the sound of Delirious and brought us yanks the British modern sound without having to smoke pot
Stu G can play music other guitarist only dream about being able to play...
I would go with the creativity thread, and he trained as an electrition!
V 5 Comments
29
Nigel Hendroff
Worship is not virtuoso. Its bringing skill and heart to the song. No electric guitarist does better than nigel in my opinion.
THis guy inspired to leave the piano and now I play the guitar. He's such a blessing to the me and my worship
The best for me, so blessed and He uses this gift accordingly!
He is also an inspiration to me from the Hillsong Band
V 5 Comments
30
Ty Tabor
He is a legendary player and virtuoso. Few guitarists have been able to combine blues, soul, progressive rock, and metal as seamlessly as Ty.
I love a lot of these guys, especially Oz.. But, when you listen to the "Moanjam" form the Album faith hope love... I think it surely speaks for itself.
31
Jeffrey Kunde (Jesus Culture)
Very himble, incredible tone and musicality
32
David Roxx
You're simply the best! Better than all the rest :) can't wait for his solo album
He is also known as David Reite, or David 77 he is simply an amazing blues, blues rock glam rock player, who deserves the biggest stages :) check him out on you tube
My absolute favorite. You are the best of 'em all David and I love you
Yes
V 12 Comments
33 Mick Jelinic (Mortification)
34
Torbjörn Weinesjö (Veni Domine)
Torbjorn Weinesjo has some of the most creative soloing I've heard. His guitar work in Veni Domine is truly inspired!
35
Seth Morrison (Skillet)
Seth is my fave guitarist. His shredding really kills! In the song "Circus for a Psycho", he really rocks. His solos in "Not Gonna Die" and "Freakshow" are heavenly, while the "Salvation" solo is wicked! Seth is a guitarist who can really rock one's face off. Go Seth! You rock!
Seth Morrison is Skillet's new guitarist on their "Rise" album. Morrison is a very good young guitarist, and if you listen to Skillet's new song "Circus For A Psycho", you can see his skills in soloing very well!
Seth is AMAZING! How about you try going and playing lead in circus for a psycho! Then you'll see why he belongs in top 10.
Seth is awesome he started out young and is just an awesome shredder man. He's also wick awes his style is amazing
V 1 Comment
36
Michael Sweet (Stryper)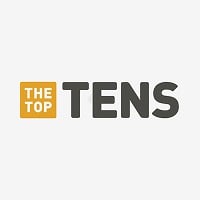 Michael Harrison Sweet is a singer from Whittier, California; he is the co-founder, writer, lead guitarist, lead singer and front man of the Christian metal band Stryper. He was also singer and guitarist for Boston from 2007 to 2011.
Best singer of all time with his 4 octave voice and quite the guitar player as well.he can produce full albums himself cause of his ability to play any instrument, put in front of him and has
Stryper Live in Japan 1986 "Loving you" guitar solo, YouTube it.
Michael Sweet is just as good as Oz Fox is. Michael deserves to be put higher than 31st place on this list. End of story.
37 Ray Parris (Barren Cross)
38
Isaque Soares (Krig)
Isaque Soares was my first guitar teacher! We studied in a small room on Isaque's house. He's a good guitarist and a good man. He's a man that God is proud.
Isaque is the best death guitar of the extreme Christian scene!
Isaque Soares knows how to mix music styles and has a solid rhythm.
39
Jason Truby
Amazing guitarist! Look up his rendition of Carol of the Bells on YouTube. Watch and learn.
40
PK Mitchell
Awesome guitar player, a true servant of the lord as many of the guitar players listed here.
Simply... awesome player, great shredder. You can hear feeling an technical skills in his performances. God be with you.
Solo artist ex Neon Cross, amazing player, deservs to be in that list! - nebgp
PSearch List
Recommended Lists
Related Lists

Best Guitarists Ever

Best Metal Guitarists

Best Rhythm Guitarists

10 Most Influential Guitarists
List Stats
1,000 votes
105 listings
7 years, 45 days old

Top Remixes (5)
1. Landon Tewers (Before Their Eyes)
2. JB Brubaker (August Burns Red)
3. Brad Noah (Disciple)
bentherunner
1. Stu G (Delirious?)
2. Phil Keaggy
3. Ben Kasica (Skillet)
guitarmizter
1. Rex Carroll (Whitecross)
2. Carl Johan Grimmark (Narnia)
3. Chris Impellitteri
PureMetalFan
View All 5
Posts
Error Reporting
See a factual error in these listings? Report it
here
.