Greatest Swedish Bands
The Top Ten
1
Opeth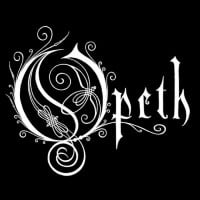 Opeth is a Swedish progressive death metal band from Stockholm, formed in 1990 by David Isberg, who invited Mikael Akerfeldt into the band as a bassist. Isberg ended up leaving the band, which lead to Mikael becoming the band's vocalist, guitarist, principal songwriter, and driving force. Along with ...read more.
Few other Swedish bands are on the same technical level, e.g. Meshuggah but Opeth are a level above all other Swedish progressive/metal/rock bands when it comes to songwriting. Start softly with "Damnation" and let yourself be drawn in..
2
Meshuggah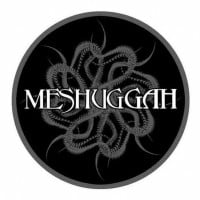 Meshuggah is a Swedish progressive metal band from Umeå, formed in 1987. They are often considered the fathers or founders of the djent metal sub genre due to their use of downtuned guitars. They are also known for their song "Bleed", which is known for its extremely complicated instrumentation, ...read more.
3
ABBA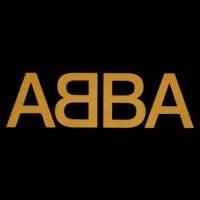 ABBA are a Swedish pop group formed in Stockholm in 1972 by members Agnetha Fältskog, Björn Ulvaeus, Benny Andersson, and Anni-Frid Lyngstad.
At the top of their game at the end of the 1970's, the only business that had more sales than ABBA was Volvo. Obviously they did something right, which means that they should be high up on this list.
ABBA were something original. They came from Stockholm, Sweden but were so serious about their music. They had so much character.
This is definitely a joke. ABBA was Sweden's first international pop group! This has to be on #1 or in the top 5! Unbelievable!
You can dance, you can jive!
Having the time of your life!
See that girl, watch that scene!
Digging the dancing queen!
4
Bathory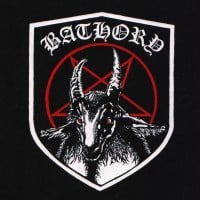 Bathory was a Swedish Black/Viking Metal band formed in 1983 by Quorthon and Jonas Åkerlund. Bathory's first 4 albums layed the blueprint for Scandinavian Black Metal. Quorthon is often credited with creating the "shrieking" vocal style of Black Metal. Their 5th album, Hammerheart (1990) displayed ...read more.
How on Earth Bathory are on 4th ? Sure I know about Opeth and Abba but there are very little number bands in history of music with a firm impact on their subsequent genre than Bathory. Quorthon literally created the Scandenevian black metal and Viking metal sub genres of metal music. Bathory had a huge impact in both first wave and 2nd wave of black metal.Inspired countless of future black metal and other extreme metal bands. #Hail_Quorthon. ❤️
One of the greatest bands of all time!
The best swedish band ever!
Bathory yess the creators of black metal and Viking metal. "Blood Fire Death" is a perfect album
5
Amon Amarth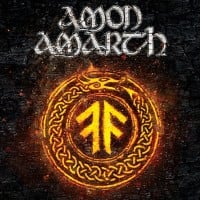 Amon Amarth is a Swedish melodic death metal band from Tumba, formed in 1992. The band takes its name from the Sindarin name of Mount Doom.
6
Ghost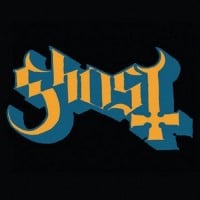 Ghost is a Swedish heavy metal band that was formed in Linköping in 2008. Ghost consists of 5 masked instrumentalists, known as The Nameless Ghouls, and a demonic anti-pope known as Papa Emeritus. They have released 4 studio albums, 1 live album and 2 EPs. Each album brings in a new version of Papa Emeritus. However, in 2018 the Emeritus lineage was replaced with Cardinal Copia. Ghost gained mainstream success in 2015 with the release of their 3rd album, Meliora, which won them a Grammy.
Mesmerizing when I first heard them, cherishing live, I was scrolling to see Ghost on the list.
A national treasure for Sweden.
7
Sabaton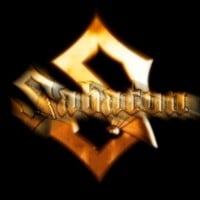 Sabaton is a power metal band from Falun, Sweden formed in 1999. The band's main lyrical themes are based on war and historical battles.
With their power metal genre while making historical references, this Swedish band is ultimately creative & is my favorite band of the 21st century. ROCK ON THROUGHOUT HISTORY! Somewhat reminds me of Europe, but I haven't really listened to much Swedish metal bands. Probably why I like Sabaton so much.
Very good band! I love there songs.
8
Europe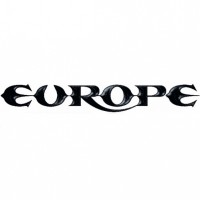 Europe is a Swedish rock band formed in Upplands Väsby, Stockholm in 1979 under the name Force by vocalist Joey Tempest, guitarist John Norum, bassist Peter Olsson and drummer Tony Reno.
Europe is one of the absolute groups to ever come out in the 80s. They are one of the definitive Arena Rock Bands.
Europe were and still are one of the most underrated but still kickass Arena Rock bands of all time.
When you put on The Final Countdown album, you feel like everything is gonna be awesome.
Living legend no doubt,just listen up their songs from 1983 to present day. I don't even understand this position.
9
Katatonia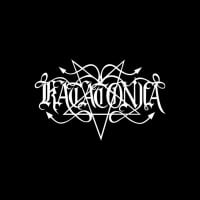 Katatonia is a Swedish metal band formed in Stockholm in 1991 by Jonas Renkse and Anders Nyström. The band has released nine studio albums spanning the course of three decades, and their tenth studio album, The Fall of Hearts was released on May 20, 2016.
10
Soilwork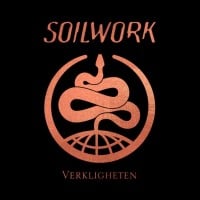 Soilwork is a Swedish melodic death metal band from Helsingborg. They are signed to Nuclear Blast. Formed in late 1995 by Björn Strid and Peter Wichers, originally under the name Inferior Breed, the band changed their name in late 1996 to Soilwork.
Easily the best melodic death metal band. Every album is unique, yet they still have more consistency than almost every other band on this list (I'm looking at you In Flames.) And Björn Strid is definitely one of music's best vocalists.
The Contenders
11
Arch Enemy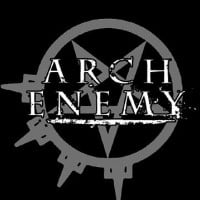 Arch Enemy is a Swedish melodic death metal band, originally a supergroup, from Halmstad, formed in 1996. Its members were in bands such as Carcass, Armageddon, Carnage, Mercyful Fate, Spiritual Beggars, and Eucharist.
I love the way Alissa White-Gluz growls! Amazing! No more regrets!
12
Pain of Salvation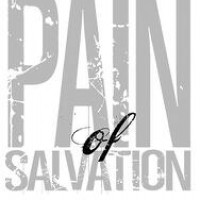 Pain of Salvation is a Swedish progressive rock band led by Daniel Gildenlöw, who is the band's main songwriter, lyricist, guitarist, and vocalist.
13
Candlemass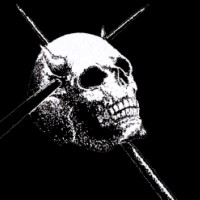 Candlemass is an influential Swedish doom metal band established in Stockholm 1984 by bassist, songwriter and bandleader Leif Edling and drummer Matz Ekström.
I always get a bit more than annoyed when I see a band that pioneered or were a defining band in a certain genre that isn't at the very least in the top 10. Aside from Black Sabbath, Candlemass are easily the biggest influence on modern doom metal, and the utter lack of respect they get is dumbfounding. These guys seriously need to be higher on this list, certainly higher than Amon Amarth and Abba.
14
In Flames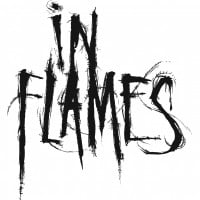 In Flames is a Swedish melodic death metal band from Gothenburg, Sweden, formed in 1990. ...read more.
15
Dark Tranquillity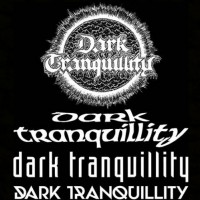 Dark Tranquillity is a Swedish melodic death metal band from Gothenburg formed in 1989. They are one of the longest-standing bands from the original Gothenburg metal scene.
16
Scar Symmetry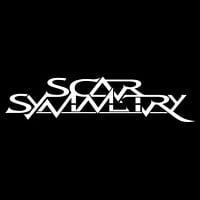 Scar Symmetry is a Swedish metal band from Avesta in Dalarna County, Sweden, formed in 2004. The band has released six albums, with seven released singles.
17
Draconian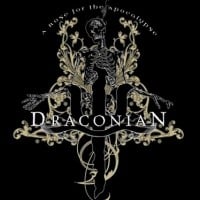 18
Children of Bodom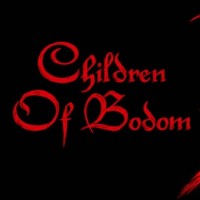 Children Of Bodom was a melodic death metal band from Espoo, Finland. Formed in 1993, the final lineup consisted of Alexi Laiho, Janne Wirman, Henkka Seppälä, Jaska Raatikainen and Daniel Freyberg.
19
Roxette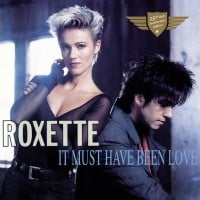 Roxette was a Swedish pop rock duo, consisting of Marie Fredriksson (vocals) and Per Gessle (vocals and guitar). Roxette went on to achieve four US number-one hits with "The Look," "Listen to Your Heart," "It Must Have Been Love," and "Joyride", and nineteen UK Top 40 hits. Other hits include "Dangerous," ...read more.
One of the all-time greats from the early 90's. Roxette cannot be overlooked as a major list-item on the Swedish Pop-charts.
Both Roxette and Ace of Base MUST be in the top 10 of all time!
20
Bloodbath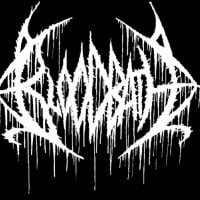 Bloodbath is a Swedish death metal supergroup from Stockholm, formed in 1998. The band has released four full-length albums, two EPs and two DVDs depicting their performances at Wacken Open Air and Bloodstock Open Air.
21
Entombed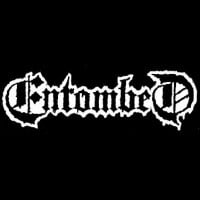 Entombed is a Swedish heavy metal band formed in 1987 under the name of Nihilist. Entombed began their career as an early pioneer of Scandinavian death metal which initially differed from its American counterpart by its distinct "buzzsaw" guitar tone.
22
HammerFall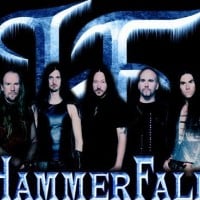 HammerFall is a Swedish heavy metal band from Gothenburg, Sweden. The band was formed in 1993 by ex-Ceremonial Oath guitarist Oscar Dronjak.
Why, just why hammerfall are that low in this list? They are a great power metal band and definitely one of the most iconic Swedish bands.
One of the best power metal bands ever.
23
Hypocrisy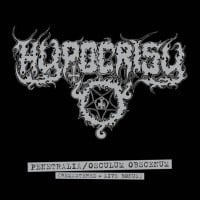 Hypocrisy is a death metal band from Sweden. It was formed in 1990 in Ludvika, Sweden by Peter Tägtgren.
24 The Cardigans
25
The Hives
2000 Punks salvation
PSearch List