Top Ten Most Diverse Cities In the World
The Top Ten
1
New York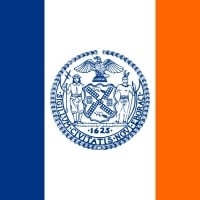 The City of New York, often called New York City or simply New York, is the most populous city in the United States. New York City is also the most densely populated major city in the United States.
The "Capital of the World" is home to so many different cultures. You can hear any language spoken on the street, from Spanish, Chinese and French to Ojibwe, Zulu and Lao.
A city which nearly 40% of it's population is foreign born and over 500 languages are spoken. It is truly the capital of the world.
Actually, I've been to New York and despite its diversity, it's a very racist city.
Diverse city with so many different cultures!
2
London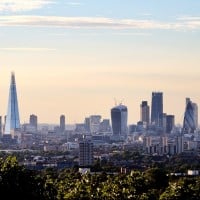 London is the capital and most populous city of England and the United Kingdom. Standing on the River Thames in the south eastern part of the island of Great Britain, London has been a major settlement for two millennia. London is one of the world's most important global cities. It exerts considerable influence upon the arts, commerce, education, entertainment, fashion, finance, healthcare, media, professional services, research and development, tourism and transportation
Where I live in London, there is a large Polish community, and I live adjacent to a street with two Polish delis right next to each other. Competition between them is pretty hot. And I have a friend who lives in Southall, which is more commonly called "Little India".
Just to prove how diverse London is, New Malden suburb in greater London (approx 10 miles from Central) and it is not easy to get into town from there. It is also said to have the largest South Korean population in the world outside of Korea which is on the OTHERSIDE OF THE WORLD, and for clarity that is just an example of how diverse the city is.
White British people make up a minority of Londoners - 45%. More than 40% of the city's population were born overseas, and 300 languages are spoken on streets and playgrounds.
Filled with people all over the world, especially former British colonies like Jamaica or Trinidad but a lot of others like Poles and Arabs.
3
Toronto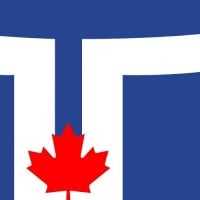 Toronto is the most populous city in Canada, the provincial capital of Ontario, and the centre of the Greater Toronto Area, the most populous metropolitan area in Canada. Toronto is an international centre of business, finance, arts, and culture, and is recognized as one of the most multicultural and cosmopolitan cities in the world.
Toronto is Canada's largest city not only with ethnic diversity from over 200 countries but unlike most other cities in the world including the US, Toronto's ethnic minorities (correction ethnic majority) live and work together side by side. They are no really black or Latino neighborhoods. There are little pockets in the city like Little India, China town and Little Italy where initial immigrants settled initially in the cities infancy... but for the most part you will find an Indian family living next to a Greek family next to an Iranian family next to a Korean family etc. Now that's true diversity in harmony!
Statistically speaking. Toronto is the most culturally diverse city in the world. Not only with more than 50% immigrants, but immigrants from more countries and speaking more different languages than any other country in the world. (Yes it's possible for a city to have 40%+ immigrants, but if those immigrants are primarily from 5-10 other countries, that's not diversity.)
This list needs to be higher up. People say New York or LA is more diverse, though in New York and LA, there are only Latinos, Blacks and Whites. Here, you can find languages like Chinese and Korean, German and Russian, Afrikaans and Zulu, Cree and Dene! How can New York or LA compete!?
About 50% is foreign born in Toronto! Vibrant mix of cultures! People from all around the world unlike New York which is mainly Jewish or Latino or Black minorities
4
Los Angeles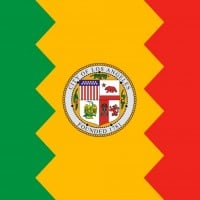 Los Angeles, officially the City of Los Angeles and often abbreviated as L.A., is the largest city in California. It has an estimated population of nearly 4 million, and is the second-largest city in the United States, after New York City, and the third-largest city in North America, after Mexico City ...read more.
Los Angeles is diverse in so many ways other than just races or languages. It's the richest and the poorest, the prettiest and the ugliest. It has the most stereotypical, annoying people in the world, but it also has some of the coolest people you'll ever meet. There's drug-addicts and health-lovers. These can be found in any city but it's so extreme in Los Angeles. Los Angeles is so big that you can't just call it one city (and Los Angeles, Santa Monica, Venice, Beverly Hills and Calabasas are all actually separate cities, to name a few). LA has all types of landscapes close by: beaches, deserts, valleys, rugged coasts, mountains, pine forests, etc.
Los Angeles is like a giant globe, integrated into may districts with different people and different cultures. It's quite significant to witness the people who are of different background, including the Mexican communities being more prevalent in the city. It's although the worst city to even live in because I suspect some issues with the Homeless people and especially the concern for gangbanging. I appreciate visiting LA because the people are just friendly and generous
I've lived in Venice, Santa Monica and Culver City practically my whole life.

I've also traveled to Canada, Europe and China (including the SARS) and I must say we're the most diverse!

For example, my friend had a wedding at a Korean/Spanish speaking church! How cool is that?

All my friends from around the world want to visit LA at least once in their lives.

LA thrives off its diversity and I hope to welcome more people in the future!
Los Angeles is diverse, as you can find many races here, from Vietnamese, to Armenian, to Ethiopian.
5
Paris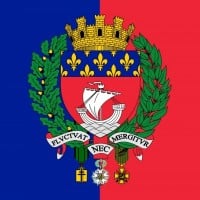 Paris is the capital and most populous city of France, with an area of 105 square kilometres and an official estimated population of 2,140,526 residents as of 1 January 2019. Since the 17th century, Paris has been one of Europe's major centres of finance, diplomacy, commerce, fashion, science, and the ...read more.
In France 117 Nationalities are represented, that makes the European country with the highest number of different nationalities (before London) and one of the firs in the world.
And more then 80% are not coming from ex-colonies, which ended 60 years ago for last ones in North Africa.
Paris is so small yet filled with so much diversity. Way better than any other cities in the world. its also a beautiful place with so much history unlike new york
A lot of immigrants from former colonies like Niger or Morocco.
6
Houston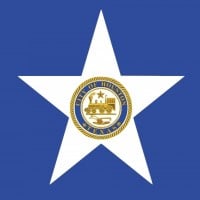 Houston is the most populous city in the U.S. state of Texas and the fourth most populous city in the United States, with a census-estimated population of 2.312 million in 2017. It is the most populous city in the Southern United States and on the Gulf Coast of the United States.
People clearly don't know Houston... It should be right up there with NYC. Largest Vietnamese and Indian populations. Let alone every nation is represented here.
Houston is the fourth largest city in the US, and home to a huge foreign born population.
I live in Houston
7
Chicago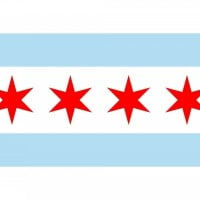 Chicago, officially the City of Chicago, is the third-most populous city in the United States. With over 2.7 million residents, it is also the most populous city in both the state of Illinois and the Midwestern United States. Chicago is considered one of the most important business centers in the world. ...read more.
The other list sites ignore Chicago because they're biased, ignorant, and just don't get it. Chicago has been very diverse for 100+ years. The people of the world know a good thing when they see this WCC.
I am Polish but I was born there and 55% of my class was Polish, 25% Latino, 10% Arab, 5% Other Countries, 5% American.
8
Amsterdam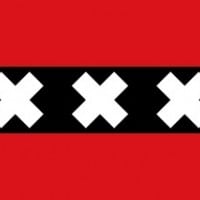 Should be in the top. I travel a lot and have never been to as place as diverse as Amsterdam. And it feels so natural.
9
San Francisco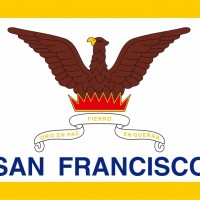 San Francisco, officially the City and County of San Francisco, is a city in, and the cultural, commercial, and financial center of, Northern California.
Very diverse. Chinese, Mexicans, Italians, Germans, Greeks and so many more ethnicities have a presence here.
10
Sao Paulo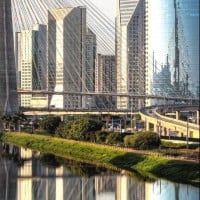 Many people here. Japanese, Italians, Lebanese, Portuguese, Armenians, Chinese, Koreans, Irish, British, Greeks you name it. So many ethnic groups here. Name any of these and you'll find at least one of these groups in the streets of São Paulo.
The Newcomers
?
Miami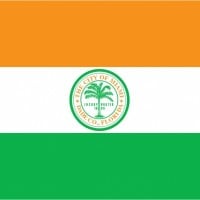 Miami, officially the City of Miami, is the cultural, economic and financial center of South Florida. Miami is the seat of Miami-Dade County, the most populous county in Florida.
The Contenders
11
San Jose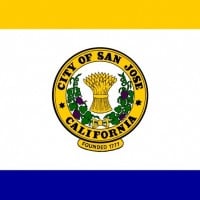 12
Brussels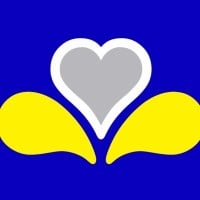 Brussels, officially the Brussels-Capital Region, is a region of Belgium comprising 19 municipalities, including the City of Brussels, which is the capital of Belgium. ...read more.
An amazingly diverse city. There are people here from every country imaginable and the number of languages spoken are too many to even count!
It has one of the largest Islamic populations in Europe, also a lot of Jains which is unusual for Europe.
13
Istanbul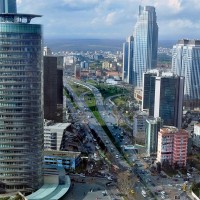 Istanbul, formerly known as Byzantium and Constantinople, is the most populous city in Turkey and the country's economic, cultural and historic center. The city straddles the Bosphorus strait, and lies in both Europe and Asia, with a population of over 15 million residents, comprising 19% of the population ...read more.
14
Sydney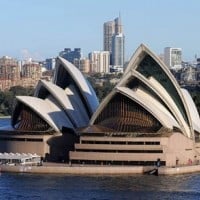 The Sydney Opera House is a multi-venue performing arts centre on Sydney Harbour located in Sydney, New South Wales, Australia. It is one of the 20th century's most famous and distinctive buildings. ...read more.
15
Singapore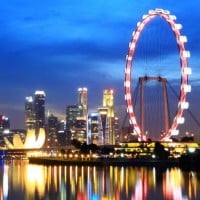 16
Montreal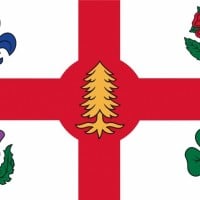 Montreal is the most populous municipality in the Canadian province of Quebec and the second-most populous municipality in Canada. Originally called Ville-Marie, it is named after Mount Royal, the triple-peaked hill in the heart of the city. The city is centred on the Island of Montreal, which took ...read more.
So many neighborhoods for minorities like Little Greece, Little Portugal, Chinatown and even a Gay Village.
Well I live there and I admit there's a lot of Italians, Haitiens, Chineses, some Brazilians, Koreans, Japaneses, Americans, Mexicans, Arabs!, Russians, Ukrainians and even Pakistanis! Montreal have a lot of immigrants like Toronto as in Canada.
17
Moscow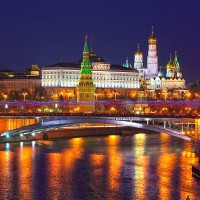 18
Johannesburg
Why do people always have something bad to say about South Africa.Johannesburg is one of the world's most diverse cities.
19
Vancouver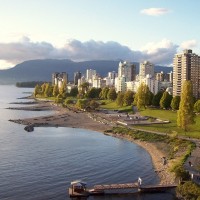 Vancouver is a coastal seaport city in western Canada, located in the Lower Mainland region of British Columbia.
Vancouver is one of the most Diverse cities in the WORLD. With many different languages, cultures, and religions. Vancouver is not only diverse, but also very accepting.
20
Dallas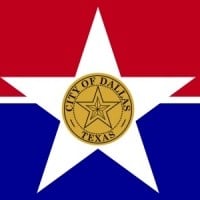 21
Tokyo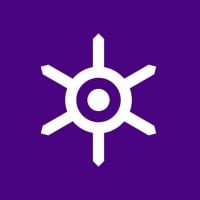 Tokyo, officially Tokyo Metropolis, one of the 47 prefectures of Japan, has served as the Japanese capital since 1869. Located at the head of Tokyo Bay, the prefecture forms part of the Kantō region on the central Pacific coast of Japan's main island of Honshu. Tokyo is the political and economic center ...read more.
22
Kuala Lumpur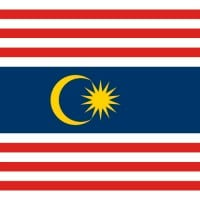 Kuala Lumpur, officially the Federal Territory of Kuala Lumpur, or commonly known as KL, is the national capital and largest city in Malaysia.
Having travelled to many of the cities in the list, I find KL to be the most multicultural I've seen so far. Any western city is nothing in comparison.
This should be the top choice. Diversity isn't 70% white European people like those other choices are.
Kuala Lumpur is best
23
Birmingham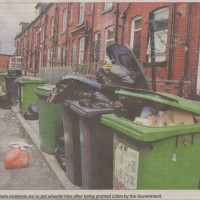 This photo symbolises Birmingham.
24
Melbourne
Beautiful, diverse, livable, egalitarian with a hipster DNA- this city is an ongoing love affair for a world traveler.
25
Mumbai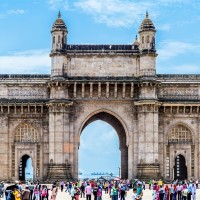 Mumbai is the capital city of the Indian state of Maharashtra. Mumbai lies on the Konkan coast on the west coast of India and has a deep natural harbour. In 2008, Mumbai was named an alpha world city. It has the highest number of millionaires and billionaires among all cities in India. Mumbai is home ...read more.
PSearch List