Top 10 Cities in Canada
The Top Ten
1
Toronto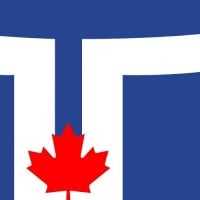 Toronto is the most populous city in Canada, the provincial capital of Ontario, and the centre of the Greater Toronto Area, the most populous metropolitan area in Canada. Toronto is an international centre of business, finance, arts, and culture, and is recognized as one of the most multicultural and cosmopolitan cities in the world.
" It is amazing, no conflicts happens on the street, nor any other robbery or murderous happened in the city. It is amazing, the tower glows beautifully in the night city, lights up the sky, with an amazing view of the river! reflections of light in the river, making the night view as bright as day, buildings, small lights, seen from dark is like a ant farm light, a shinning dot for each, stars clearly seen, and quiet in the midnight.
Close first against Niagra falls. Both are great, but just pushing to first place is toronto with the skyline, everything for everyone like what one commentator on the montreal section said: "It has something for everyone. It is good for sports lovers, animal lovers, foodies, beach lovers, nature lovers, and amusement park lovers" - Mono. Amazing city, and I wish I was rich enough to live in downtown.
Probably the dream place I want to visit and especially live, because of the natural quality of life. The diverse population, the generosity amongst the people and totally the cosmopolitan background they are heavily known for.
This city is amazing. It's a cooking pot of every kind of people's culture on Earth AND it's friendly as hell. If more cities were like Toronto, World Peace wouldn't be just a dream.
2
Vancouver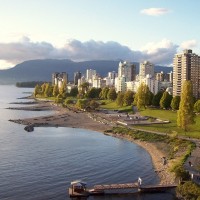 Vancouver is a coastal seaport city in western Canada, located in the Lower Mainland region of British Columbia.
I am so moving to Vancouver when I'm older. After high school I'm gonna be one of those international university students. I can't wait to get to Vancouver. All my life I've wanted to go to Vancouver. I love it when a city is considered beautiful by everyone and that is exactly what Vancouver has achieved. I love you, Vancouver!
Vancouver has better rapid transit, infrastructure and food than Toronto. Plus, unlike Montreal and Toronto there are actually things to see outside of the downtown core like Metrotown, South Surrey, Lynn Canyon, and much more.
Vancouver is the most statistically peaceful, accepting and friendly city in the Americas. I can see why. I love the sound of Vancouver, and would love to go any time.
Only some areas look nice. The other parts of Vancouver like East Hastings street look rundown and are full of miserable junkies and homeless people.
3
Montreal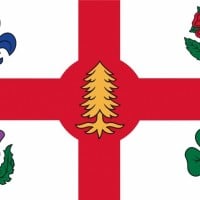 Montreal is the most populous municipality in the Canadian province of Quebec and the second-most populous municipality in Canada. Originally called Ville-Marie, it is named after Mount Royal, the triple-peaked hill in the heart of the city. The city is centred on the Island of Montreal, which took its name from the same source as the city, and a few much smaller peripheral islands, the largest of which is Île Bizard. It has a distinct four-season continental climate with warm to hot summers and cold, snowy winters.
Montreal is a good place to live. Live in a good neighborhood safe and clean at Montreal and you gonna love Montreal to life I swear. Montreal have some things that should be set like some parts of the city, the road is nasty, graffitis in old buildings, abandoned buildings in the airports areas and this made tourists a bit afraid of Montreal, this are the bad thing about Montreal. But otherwise, Montreal is really a good place to live. Mount-Royal, Old Montreal, Notre-Dame Basilica, Montreal Olympic Stadium + Tower, La Ronde and etc.
I've lived in Toronto, Vancouver and Montreal. Montreal is by far the most socially dynamic and exciting city to live in. Incredible food, incredible history and an atmosphere that makes the city "feel" like Paris. I know this because I went to Paris and I noticed it had the same "feel" as Montreal. I thought I was imagining things so I closed my eyes and just stood there taking in the sounds and smells. It really did feel the same. To have that in common with the most visited city on earth is simply incredible. Montreal also has things that nobody would expect like the largest Jazz festival on earth with an average attendance of 2.5 MILLION people and the world's largest international comedy festival. In the summertime, the international Symphony of Fire fireworks festival has a fireworks display every weekend from different countries with Canada's display at the end of the season. Despite what people may think about Quebec being separatist, Canada Day is a HUGE ...more
Montreal is very diverse and a fun place to visit. Very historical as well. If I had the choice, I would definitely live there. I have been to montreal numerous times and it's great. The malls are amazing, the food is great! There is so much to visit, the jazz festival is very cool. Plus there is this awesome french fries place. Lovely lovely lovely! French and english people everywhere. Best shopping and food ever.m
The most cosmopolitan city in Canada. There's a reason why Alfa Romeo named a car after Montreal and no other Canadian city. There's a reason why Formula 1 chose Montreal. Montreal is the most adored Canadian city in Europe and also Russia. With the rich cultures that the European countries possess, their opinion should count for A LOT.
4
Calgary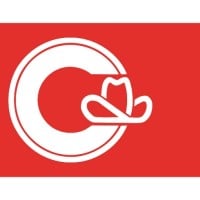 Calgary is a city in the Canadian province of Alberta. It is situated at the confluence of the Bow River and the Elbow River in the south of the province, in an area of foothills and prairie, about 80 km east of the front ranges of the Canadian Rockies.
Calgary is just the best! Good work in all industries, super nice people, close to the mountains, most sunny days of any city in Canada, warm chinooks during winter, beautiful massive parks, including a provincial park that runs pretty much across the entire south(Fish Creek Park). Great downtown life, good bars, lots to do anytime of the year!
I live in Calgary and it is a really nice city they have the greatest stampede in America. Also there is barely any crime compared to other cities.
How did Ottawa pull ahead of Calgary? I've lived in both cities for equal amounts of time and Calgary is ten times better than Ottawa.
Calgary is the best city on Canada. It might not be perfect but it has less crime rate, stampede, and many attractions.
5
Ottawa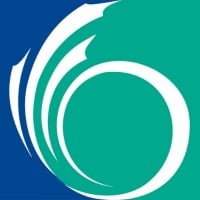 Ottawa is the capital city of Canada. It stands on the south bank of the Ottawa River in the eastern portion of Southern Ontario.
Lived there in early 90's. Visited recently and was not impressed with the downtown area. Was surprisingly dirty and a lot of homeless
Beautiful view of the Capital. I like it there, I prefer Toronto but Ottawa is nice too!
My friend lives in Ottawa and he said it was awesome.
If I went to Ottawa, I would see the Peace Tower!
6
Quebec City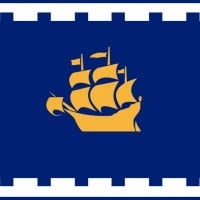 I live in Montreal and have been to Quebec City a couple of times, and I can say it's way better than Montreal. Way more relaxing, beautiful, historical, etc.
A nice town to relax from the capital and its not big as Montreal. By the way, Quebec City is fun, visit the "Vieux Quebec (Old Quebec)"
Definitely better than montreal, especially if you love snow!
It's a good place to live, its safe and its beautiful.
7
Edmonton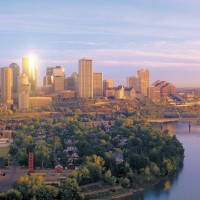 Edmonton is the best city in Canada. Edmonton has all 4 seasons (spring, summer, fall and winter). It also has the largest urban forest in North America, which adds a beautiful scenery to the city. People in Edmonton are very friendly, edmontonians really love their city. We also have the largest mall in North America, which adds a benefit for shopping. Edmonton has plenty of festivals which can keep you occupied in the summer. Edmonton is also Canada's fastest growing city, so that must mean people really like Edmonton. The city also has many bike trails, so if you like bike riding, Edmonton would be the perfect city for you. I must say that I really hate Calgary, Calgary tries to be better than Edmonton but deep down Edmonton is by far better. Calgary says they have easier access to the Rocky Mountains, I pretty sure calgarians don't go to the mountains that often. It's easy to get to jasper from Edmonton. Calgary thinks they're the cleanest city in the world, that's false, ...more
Hey Toronto, you think you are the best? Well edmonton is a beast with North America's largest mall. We have the largest intact urban forest in Canada and elk island national park. This park hosts the original breeding herd for bison in Canada. The North Saskatchewan River runs right threw our city and carves a beautiful valley.
Well actually we have the largest urban forest of any city in the world. Toughest and kindest folks you will ever meet. Also every week-end in sprint / summer is a festival in the parks. Just a great place to bring up kids and enjoy the most effective and robust economy in North America.
Calgary is in another league with everything including money, sorry about your luck.
8
Niagara Falls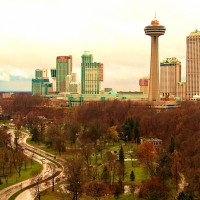 Niagara Falls is a city in Ontario, Canada. It is located on the western bank of the Niagara River in the Golden Horseshoe region of Southern Ontario, with a population of 82,997 at the 2011 census.
This is my favorite place in Canada. And in the world.
The grandeur of the Horseshoe Falls and the rainbows, that appear very often, can't be described.
Best place for vacations! My family has been visiting niagara falls for the past twenty years. It is still as wonderful as it was the first time!
Great destination, close to the wine country, good theatre, cuisine and of course good people and their unique cultures.
We always go there on our holidays because the often you go, the better it is.
9
Halifax
Really good citizens has lakes. Probably number 2! But there is a bad thing with it has a lot of tax and more tax then others.
But I lived here and I recommend a visit!
This is AWESOME city! It is one of the most beautiful. Plus, it is a medium city! Not like cities such as Vancouver, where Justin Beiber hangs out. HALIFAX is best!
A perfect city to experience true Canadians. No metropolitan attitudes like in Toronto or other big cities.
Cool city with a lot of fun, amazing attractions and good shopping.
10
Winnipeg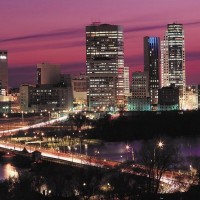 I stayed one month in Winnipeg and it could be the city in which I'd like to settle. It's big, so much things to do (beautiful parks, great malls, lots of restaurants... ) yet public transportation is only by bus.
Winnipeg is one of the most dangerous cities in Canada.
Great city, not to mention very nice people. Great big forests to take hikes on too
Forty above and forty below.
The Contenders
11
London
There's also a London in Canada, you guys! Why don't you just start using Google Maps so you know your geography better!
Small town feel in a medium sized city. What else do you need. Also the most affordable housing in the country.
What is a picture of England doing here? England is my city!
We're talking aboot Canada, not Britain, Canada is my favourite country!
12
Saskatoon
Lived in Saskatoon a few years when I was a kid, it was nice back then, friendly people. but now it seems to be dirty and not like it was. Used to live in River Heights. Only bad thing was trick or treating in the mall since it was already freezing in October !
Whoever says Saskatoon is ass clearly hasn't been there or lived there.
Nobody likes Saskatoon. No one likes saskatchewan. Them and quebec are filled with asss.
I live here! Its amazing
13
Victoria
Great weather and a nice city for walking or biking.
It's my name and the people there are awesome!
Who ever made this is drunk... Victoria is hands down the best place in Canada. (I live inOttawa)
Polite people, great climate, tourist attractions... We got it all
14
Red Deer
Named "Dead Rear" by Albertans. Lots of big, loud trucks, and a liquor store on every corner. Crime is rising. Red Deer College promoted itself as "Plan B" at one point. All the good people are leaving.
15
Moncton
A nice place to live, not too small and not too big. And its working like a big ciy like Toronto, Montreal, Vancouver etc... I love this city.
The most polite city in Canada!
16
Waterloo
We are so lucky to live in this mini-city of universities, pedestrian and bike trails, great 'Uptown shops and bars, and well maintained public parks and spaces. I like how although the city is growing, the planners are keeping the downtown area compact and 'cute'. The ION public transit train links Waterloo with Kitchener.
Waterloo is a very clean and technologically advanced city. It's downtown area is growing rapidly and it has a very strong focus on education as well as being the birthplace of blackberry. Waterloo is truly an amazing city that in 10 years time will be even better.
I want to go to the U.
17
Banff
Best place in Canada. Very Beautiful. Has mountains, Skiing, and lots more
18
Saint. John
Well, it's the best city I've been to. Better than moncton, at least if you disregard the economy. The weather is the best in canada. Rain and fog half of the year! I'd you don't like rain, you're a monster.
19
Jasper
So beautiful and so nice people.
20 Orillia
21
Regina
I'd love to visit this beautiful City!
22
Kamloops
Best climate in Canada. Driest hottest summers and a fairly mild winter. Fantastic skiing close by at Sun Peaks and the best recreational lake in Canada (Shuswap Lake) is a short drive away in the Summer.
23 Thunder Bay
24
Hamilton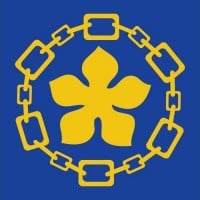 Hamilton is the most diverse city in Canada. Its now transitioning between being a labour steel production city to a leader in Medical advancements. All the while, being the waterfall capital of the world and home of what people call "the mountain", where many street names continue but coin the prefix, Upper. ex. James St and Upper James street. There are no many different communities that co exist where race, class, education level and religion are intermingled and live harmoniously.
Hamilton is an interesting and diverse city. Located between Niagara Falla and Toronto, on the south side of Lake Ontario, close to Wine Country Ontario. It has an older industrial base profile ( steel mills), and lots of diversity.. It went through some tougher times but the people are resilient, optimistic and embracing the future. Watch out for Hamilton...you ain't seen nothing yet!
The only good thing about Toronto is the sign that says "You are now leaving Toronto". Hamilton is making a comeback, and will soon be the envy of Canada.
Has nice beach
25 Fredericton
PSearch List