Top Ten Most High Tech Cities
What city do you think is the most cutting edge. The most state of the art.

The Top Ten

1 Tokyo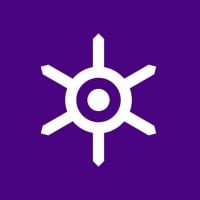 Tokyo, officially Tokyo Metropolis, one of the 47 prefectures of Japan, has served as the Japanese capital since 1869. Located at the head of Tokyo Bay, the prefecture forms part of the Kantō region on the central Pacific coast of Japan's main island of Honshu. Tokyo is the political and economic center ...read more.
Yeah... I really agree that tokyo, japan leads... I love japan than other country... They are well disciplined than korea.. I hate korea cause they always try themselves to be the top, but they forgot that japan cannot be defeated.. Gogogogo japan... And also japan's high technology starts so early than other countries...
Didn't know they had talking billboards. Or robots. Well, see ya America: I'm gonna go get me a robot! BROUHAHA!
Talking billbouards robots and lights everywhere and robot walk around like citizens this is my hevin. (I have family that where born here so ill be here someday)
I really agree with this opinion. Tokyo (and other Japanese cities) is very advanced city. You should visit!
2
London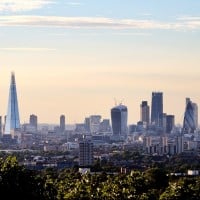 London is the capital and most populous city of England and the United Kingdom. Standing on the River Thames in the south eastern part of the island of Great Britain, London has been a major settlement for two millennia. London is one of the world's most important global cities. It exerts considerable ...read more.
Excellent underground transport network and its first in the world, it is also financial capital of Europe
3
Bangalore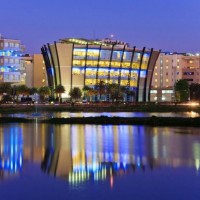 South India has been more urban and industrialized than North India (Although Mumbai and Delhi are quite marvelous). With more impact from Western Influence Bangalore,Chennai, and Mumbai could be the cause for India being a great technological superpower.
Bangalore is the fastest growing city in the world. It is the silicon city of India. & it is the garden city of India. Col Bangalore.
IT is the most high tech city. and it has hundreds of it companies. It has many software technology parks than any other city. it is the best city in the India like the India.
Yes, Bangalore is a fairly high tech city, but it is not even comparable with cities like Seoul or London, so the #2 position is highly inaccurate for Bangalore
4
New York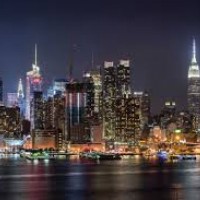 Korea's Seoul is here because is much more advanced in hi-tech than NY. Especially free WiFi everywhere. Bangalore is on the list because it's HQ of many IT companies.
NYC infrastructure is from the 70s that includes roads and subways, now the companies there are high tech and the country NYC is in is high tech
In terms of technology on display, hell no.
Most high tech city, no offense but why is Korea on here and Bangalore
5
San Francisco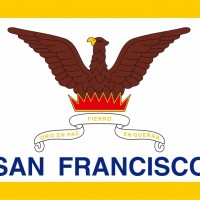 San Francisco, officially the City and County of San Francisco, is a city in, and the cultural, commercial, and financial center of, Northern California.
San Francisco below than Milan, that's a big joke. Those lists are rubbish.
Silicon valley! Actually San Jose is better than San Francisco
6
Singapore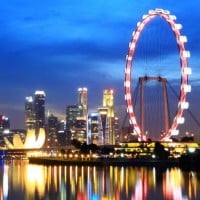 Really smart people
7
Seoul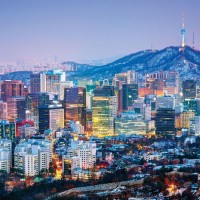 Seoul – officially the Seoul Special City – is the capital and largest metropolis of the Republic of Korea, forming the heart of the Seoul Capital Area, which includes the surrounding Incheon metropolis and Gyeonggi province, the world's 14th largest city and second largest metropolitan area.
Bangalore is hardly even a technologically advanced city. Seoul has the quickest Internet speed in the world and South Korea in fact, has the highest broadband speed in the world. For the case of Bangalore, since it's located in India, it's a complete pain for users who live there suffer internet speeds that can't match South Korea's. This is the birthplace of Samsung and LG electronics. Wow, the population is blind
This is a blog voted by ordinary people who are not even professionals. (The other research webs agreed that Seoul South Korea is the number one most high-tech city in the world, followed by many other countries. 9th place goes to New Songdo City, South Korea also. )
Free wifi almost everywhere. Also I like the fact that even it is a high-tech city but at the same time, it still held its wonderful traditions.
Most people haven't been to these cities. Seoul, korea was already picked the highest tech city in the world... Birthplace of Samsung
8
Los Angeles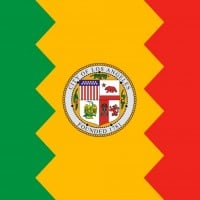 Los Angeles, officially the City of Los Angeles and often abbreviated as L.A., is the largest city in California. It has an estimated population of nearly 4 million, and is the second-largest city in the United States, after New York City, and the third-largest city in North America, after Mexico City ...read more.
9
Paris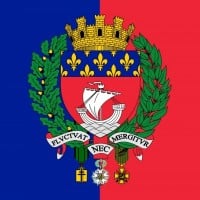 Paris is the capital and most populous city of France, with an area of 105 square kilometres and an official estimated population of 2,140,526 residents as of 1 January 2019. Since the 17th century, Paris has been one of Europe's major centres of finance, diplomacy, commerce, fashion, science, and the ...read more.
Paris will get in 2016 the first incubator of startups in the world,with more than 1000 startups in once incubator.

Currently only in Paris we find more than 40 Incubators.

Sure it's far from he Silicon Valley, but just to remind you that French people are the first foreigners working in the valley with more than 40 000 French.
It will be THE country of High-Tech.
A vast program concerning startups is open.

France is looking for more than half million of jobs in IT and other high tech fields.
Well, I've started working in Paris, I do not think it's the top 1 but it's on the right way to be.
Yes Paris with San-Francisco, Zurich and Tokyo are equal.
10
Toronto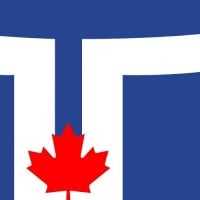 Toronto is the most populous city in Canada, the provincial capital of Ontario, and the centre of the Greater Toronto Area, the most populous metropolitan area in Canada. Toronto is an international centre of business, finance, arts, and culture, and is recognized as one of the most multicultural and ...read more.
Toronto is a very beautiful city. You see skyscrapers throughout the city. On top of that, Toronto is extremely clean and tidy, it is not dirty like or has the smell of new york.
Awesome place because I live here.
The Contenders
11
Boston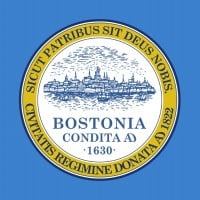 Boston is Massachusetts' capital and largest city. Founded in 1630, it's one of the oldest cities in the U.S.
12
Berlin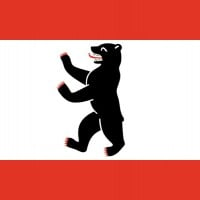 Berlin is the capital and largest city of Germany by both area and population. Its 3.8 million inhabitants make it the European Union's most populous city, according to population within city limits One of Germany's sixteen constituent states, Berlin is surrounded by the State of Brandenburg and contiguous ...read more.
I visited Berlin two years ago and it was my best journey I've ever made, lights everywhere and the Main trainstation is just superb, I've never seen such a great city before!
Should be number 1 or 2.Super high tech like 10 million people live there
13
Oslo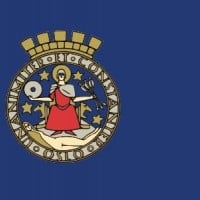 Oslo is the capital and most populous city of Norway. It constitutes both a county and a municipality.
14
Shanghai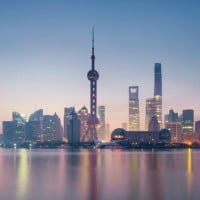 Shanghai is one of the four municipalities under the direct administration of the central government of the People's Republic of China, the largest city in China by population, and the second most populous city proper in the world, with a population of 24.28 million as of 2019, it is the most populous ...read more.
Lots of lights cover the place all night. Most of the buildings look like they're from 100 years from now. Shanghai's one of the most high tech cities in Asia. Or maybe in the world. Who put this as 7? This should be at least 4 or 3.
This city is way more technological than New York, Hong Kong and Tokyo. I've been in all those places to confirm it. I'm surprised it is not in the top 3.
The technological advances plus the level in the top at PISA survey demonstrates why this city most be at the top.
If it's not number 1 now it will be...people obviously haven't seen how fast it is developing
15
Dubai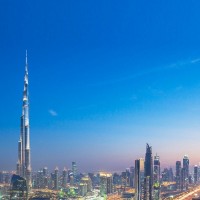 Dubai is the largest and most populous city in the United Arab Emirates. Established in the 18th century as a small fishing village, the city grew rapidly in the early 21st century into a cosmopolitan metropolis with a focus on tourism and hospitality. Dubai is one of the world's most popular tourist ...read more.
Dubai should be on 10th its use of technology is outrageous the technology is pure and good but a Banglore is better in metal so please give a thumbs up.
Dubai government supports innovation greatly, and they started to use robots in many sector in its ministry.
16
Hong Kong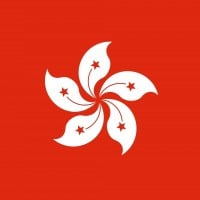 Hong Kong, officially the Hong Kong Special Administrative Region of the People's Republic of China, is an autonomous territory on the eastern side of the Pearl River estuary in East Asia. With over 7.5 million residents of various nationalities in a 1,104-square-kilometre (426 sq mi) territory, Hong ...read more.
Fantastic public transportation, uses one of the world's leading smart card payment systems that can be use for fast food restaurants, supermarkets, vending machines, convenient stores, photo booths, parking meters, car parks and many other retails business. Hong Kong has one of the fastest average household internet speed, and a highly developed mobile network, there are currently five 4G LTE carriers in the region. There are tons of skyscrapers, and lights everywhere.
Futuristic city, but Singapore should be better.
17
Taipei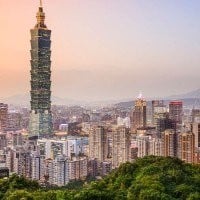 18
Helsinki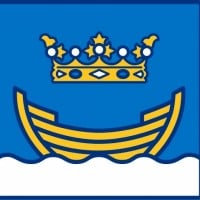 19 Tel Aviv
20
Stuttgart
BMW is located in Munich and VW in Wolfsburg. Stuttgart is HQ of Mercedes and Porsche.
21 Zurich
22
Hyderabad
Hyderabad is a really great place with great infrastructure and many tall buildings.
23
Shenzhen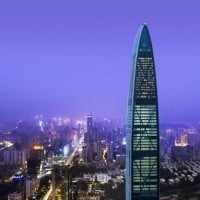 Headquarters of many technology companies, such as Huawei, ZTE or Tencent.
HQ of many hi-tech companies such as Huawei, ZTE, BYD, Tencent and many others.
24
Las Vegas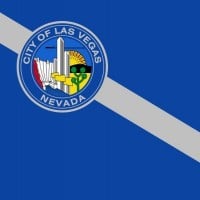 Las Vegas, officially the City of Las Vegas and often known simply as Vegas, is the 28th-most populated city in the United States, the most populated city in the state of Nevada, and the county seat of Clark County.
25
Copenhagen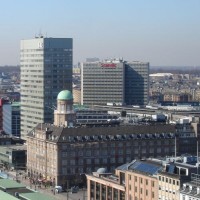 Copenhagen is the capital of the Kingdom of Denmark. At a population of 591,481 inhabitants as of January 2016, it is also the largest city in the country. It is located in the Hovedstaden region of Denmark and is home to the world famous Tivoli Gardens, one of the oldest operating amusement parks in ...read more.
PSearch List