Top Ten Best Cities in New Mexico
Here is a list of cities you should move to. Plus they are awesome cities.

The Top Ten

1 Santa Fe

Santa Fe is a hub of historic, artsy, and cultural events, venues, and architecture (particularly, Hispanic and Indian) with a lot of foodie restaurants!

Fun city! It has great buildings (including old ones) and great stores and restaurants!

2 Los Alamos

Most famous for building the ATOMIC BOMB, it is a fun, charming city that surprisingly has great food, people, school systems, and entertainment! All the schools have great ratings, you can get a family lunch (a big one at that) at the local Smiths market for just $15, and have great, nice, talkative people all around you! It doesn't have much crime at all, and it is just a great city overall.

3 White Rock

4 Sandia Heights

5 Albuquerque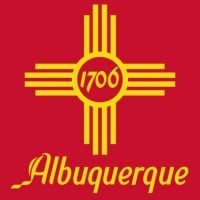 I love it in Albuquerque! Sure, it has it's fair share of crime, but it has so much to do! So much fun! I always love to see people having fun in all the parks, running or taking a jog, and just seeing nice people! Everyone is just relaxed. Performing arts, plays, art, and all kinds of things await anyone here! CNM and UNM are great places to learn anything! So fun to live here, and be in! Great schools, entertainment, and fun things to do!
Stores, malls, museums, tramway, balloon fiesta, airport, science museum, downtown, restaurants! What a great city in the state of New Mexico! So much things to do!
6
Las Cruces
Las Cruces is awesome! Were planning on moving here and get out of Magdalena. Were either going to move to Las Cruces, or Santa Fe. I'm so excited!
It's as fun as Albuquerque! If you come here, you will know what I'm talking about!
7 Corrales
8 Carlsbad North
9
Rio Rancho
So much fun! It is WAY too fun! If you visit here, you will know what I'm talking about. Also, it's the suburb of Albuquerque.
10
Taos
Is McCloud still the Sheriff there?
The Contenders
11 Socorro
12
Gallup
Neat place. So many things to do.
13 Clovis
14
Carlsbad
Grown up here, everyone is definitely a snake. If you have a little flaw they will pick on you for it. I never see racism. Only a good few people here and everyone smokes meth
Carlsbad is a great place, also, the Carlsbad Caverns are awesome too!
15
Farmington
Farmington is a place that cares about its ambiance as well as activities for everyone from youth to the very old. Weather is good all year long and there is skiing nearby, an awesome lake, great golf courses, lots if plays and entertainment, and all types of sports for the young. From team sports to individual sports like motor cross to stock car racing, canoeing and great fishing and water sking.
I am a half black half Spanish hard working man I was born in Farmington and for the majority of my life lived in Farmington, I find it funny that people say that there is a lot to do in that town. As far as outdoors you could say that but overall it has a giant meth issue and DUI issue people are always pissed off if you are not republican you might as well become republican and if you are black and semi successful you better be ready for police harassment... And odd ball looks and for people to say you must not be from here because blacks there don't work which is a lie back water busted up bad road having state period.
It is beautiful there. There is so much to do. Top rated golf course, mountain bike riding, four wheeling, fishing and so much more
Neat city, I think there is a Safeway store there.
16 Anthony
17 Las Vegas
18 Belen
19 San Ysidro
20 Lordsburg
21 Hobbs
22
Grants
I use to spend my summers 30 miles from Grants in the Cibola Forest on 365 acres back in the early 90s as a kid. My grandma and I use to go to the grocery store called Smiths to buy our groceries once a week. I went back to the area in 2014 to attend a wedding and the town has gone to crap. The Smiths grocery store is rundown with a broken sign and the rest of the town is looking the same. It seems that the best businesses in Grants now are all the pit stops for travelers along I40 and the NM State University Grants. Another sad thing that I found out about the area is that my little brother's best friend from the area we spent our summers who was a Native American was murdered by a two want to be gangsters a Mexican and a white due to their hatred towards him. There is defiantly potential for a good life in the Grants area if you are established or have a secure job, but the conditions of the lacking economy is nothing to bat your eye at.
23 Fort Sumner
24
Roswell
When you visit Roswell you should visit the UFO museum. If you visit that place, you'll want to move to Roswell!
25 Silver City
PSearch List