Best Wrestlers of All Time
This is a list of the best greco-roman/freestyle wrestlers of all time.

The Top Ten

1 Alexander Karelin

I love Dan Gable best coach ever hands down but, around 7 best wrestler all time. Cael Sanderson is around 8 or 9 best all time best college wrestler of all time though. I love the USA! The sad part is though Alexander Karelin best wrestler of all time hands down. He should have had four Olympic gold titles but screwed by a bad decision by a referee. Before you dis me I have watched the match he lost to the American and I think he got screwed.

My Top 10 is:
1.Alexander Karelin
2.Buvaisar Saitiev
3.Saori Yoshida
4.Aleksandr Medved
5.Hamid Sourian
6 John Smith
7 Dan Gable
8 Cael Sanderson
9 Valentin Yordanov
10 Arsen Fadzaev

Now some of this could be flipped but Russia is just really good in Wrestling.

1 loss by 1 point to the Rulon Gardner of the USA for the Gold..think that would have been his 4th Olympic Gold...if he had won that match the discussion would not be a discussion because he'd be #1 in everyone's eyes. Karelin did not train nearly as hard for his last Olympics in 2000 when he lost to Gardner in the finals for Gold. Karelin was no longer in kill mode hungry for Gold as he was in prior Olympics (he started his political career). If they wrestled 10 times Karelin would have beat Gardner 9 out of 10 times. Karelin had been undefeated for 13 years. Karelin had not even given up one single point in six years (prior to losing to Gardner). He also underestimated Gardner...hung & chilled with Gardner several times and it's easy to underestimate him with that nice guy look & smiling baby face.

2 Hamid Sourian

Are you guys kidding me? The guy has 6 world championships 2 Asian championships, and is the reigning Olympic champion and he is 5th on your list? Over a bunch of guys that have one or maybe 2 gold medals in total on the world stage?

He won 7 gold medal (6 World Championships and 1 Olympic) from 8 World Championships competitions that he participated and just lost 1 competition.
He is the best world Champion from Iran.

One guy who's not even on your list at all might actually be the greatest ever: Osamu Watanabe. He retired early (before coming back in his late 40's), but in his prime he had the most dominant run ever.

3 Cael Sanderson

Sanderson brought wrestling to an entirely new level. Everyone on this list, I think, would concede that he's the best. Brock Lesnar isn't anywhere close to Sanderson, Gable, Smith, Kurt Angle, etc. He's not even in the top 20 best wrestlers of all time, less number one.

Undefeated in his NCAA career in the US, probably the world's best wrestling country aside from Russia, and an Olympic gold medal. Maybe not number one but definitely top 2.

If he's chosen to go into MMA he would have dominated, he attacked from so far out that trying to box or kick would be negated.

4 John Smith

The best American Freestyle wrestler to date and one of the top freestyle wrestler in the world. His record speaks for itself. Cael Sanderson the best collegiate wrestler of all time.

Just look at the hardware. Certainly not an American that can compete. Maybe #2 on this list at worst. Take out the heavies and he's hands down the #1.

Amazing wrestler and person! His son will soon follow!

5 Valentin Yordanov

Valentin Yordanov is a Bulgarian wresler and he is the best freestyle wresler of 20th century!

7 time World Champion, 7 time European Champion and an Olympic Champion.
Only wrestler to win 10 medals at World Championships.
Also has an Olympic bronze medal.

Is this guy Russian?

6 Dan Gable

I feel this accomplishment is what no other wrestler comes close too. This is what makes him the GOAT! As the University of Iowa's all-time winning-est coach from 1976 to 1997, Gable won 15 NCAA National Wrestling Team Titles while compiling a career record of 355-21-5, He coached 152 All-Americans, 45 National Champions, 106 Big Ten Champions and 12 Olympians, including four gold, one silver and three bronze medalists.

All "top" lists, even made with objectivity (if possible), still include personal opinion, varying "top" traits, age (watching video isn't same and there's more on younger guys), etc... You could argue for anyone on the list for many reasons. Still comes down to personal favorite. So, I went with mine. I went to his wrestling camp and he's a big idol. Are there better? Maybe, possibly probably, but not to me.

The Soviet Union, a country with unbelievable wrestling heritage, knew Gable was coming and spent FOUR YEARS searching the country for a hand-picked person to groom and train; with a sole mission to defeat Gable. He, like all other competitors, could not even score A POINT on Gable. Not a single point. His comrades were not happy, and Gable beat a cold-war USSR and the world!

7 Buvaisar Saitiev

Most of the wrestlers mentioned are worthy all time candidates, but for me Buvaisar Saitiev is number 1. An athlete who physically is not the strongest, nor the fastest or quickest, not the most aggressive, and not even the best conditioned. Six world championships, 4 olympic games, and of those 4 olympic games he won 3 gold medals. The one olympic game he did not medal in, he was upset by the eventual gold medal winner Brandon Slay (American) and his brother Adam Saitiev won a gold, wrestling practically 2 weight classes up.

What is most impressive about Buvaisar is, he was a genius on the matt. Lacking the physicals of most world class wrestlers he was able to produce a career that is unrivalled in a very difficult and competitive weight class, by being the smartest and most creative wrestler of all time.

All due respect to my wrestling brothers.

Peace.

Hardware speaks for itself. When it comes to freestyle world class wrestling, no one has won more. And Olympic freestyle wrestling is the highest level competitive grappling in the world. Arguably second to Karelin, though it is hard to compare because they compete in two different styles. Beloglazov is up there close. But those are the top 3 for sure.

8 Sergei Beloglazov

Cannot be overlooked has to be put on the international scale in the top five. Not taking anything away from the 84 olympic champions. He could have been a 3 time olympic champion. Look at his accopishments. Probably considered to be one of the most technical wrestlers.

He is a 6 time world champion 2 time Olympic champion beat the 84 Olympic champion. He is just as impressive as Karelin.

Best technical wrestler ever, did not have the same accolades as Alexander but was in a tough weight that he completely dominated for nearly a decade

9 Arsen Fadzaev

How 'bout John Smith he's amazing and I'm commenting on this one because Jordan burroughs needs to stay somewhere on this list.

Only lost twice while winning 6 world titles and 2 Olympic titles. Won the 1992 Olympic final by a superiority score.

He did not lose a single battle in seven years. The best athlete of USSR 1991.

10 Jordan Burroughs

Jordan Burroughs is still young, but he will be the best U.S. wrestler in history. Just watching him wrestle, you can see that his athletic ability trumps even the best technicians. When you watch some people wrestle, you think wow that looks hard. But when you watch Burroughs wrestle, you think hey I could probably do that...he makes it look easy. That's how I know he's the best.

Jordan Burroughs will without a doubt be the greatest of all time when it is all said and done. Simply makes things look far too easy.

The best pound for pound wrestler in the world and possibly in US History. Should be in the top 3. Same for Bruce.

The Contenders

11 Saori Yoshida

You would have a hard time combing two men to beat her Gold medals. She is the winningest and most dominant international wrestler of all time. With that being said, she is the best, but I hope Helen Maroulis beats her in Rio!

13 World Golds
3 Olympic golds

Only 2 senior losses since 1998. A decade undefeated. These numbers are better than Karelin. She's the best ever. If you don't agree, you are sexist.

12 Gogi Koguashvili

13 Brock Lesnar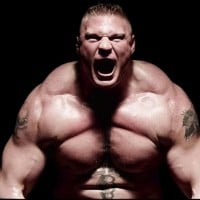 Brock Edward Lesnar is an American professional wrestler and former amateur wrestler, professional American football player, and mixed martial artist who is currently signed to WWE.
I'm a big pro wrestling fan but that stuff has a planned ending. MMA, Wrestling Record, Collegiate Wrestling Titles, and Olympic Awards should go int hat order in my opinion. Brock has no gold, silver, or bronze medals. One Division 1 championship. Good wrestler but number 13 all time? Not even close.
Its kind of embarrassing that Brock Lesnar even made this list. A great athlete no doubt, but his achievements look like child's play compared to anyone else on this list. By the way, WWE is fake... That means it doesn't count.
Wow so much hate. None of you could've beaten him on the mat during his collegiate years. The only thing embarrassing here are the number of keyboard warriors talking trash from their mommies house.
14
Kurt Angle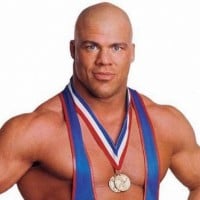 Kurt Steven Angle is an American professional wrestler, actor and former amateur wrestler currently signed to professional wrestling promotion WWE, where he was the on-screen general manager of the Raw brand and an occasional wrestler.
Kurt Angle hands down is the greatest. The fact that Bret Hart and Brock lesnar is ahead of him on this list is a tragedy in it self.
"Maybe as a fake wrestler"...How many gold medals do you have? Yeah, that's what I thought, loser.
Great wrestler and I believe if he had been in the ufc he would of been champion!
15
Aleksandr Medved
How is Medved at #15? You guys are crazy if you think someone like Burroughs should be above him, even Smith and Sanderson haven't come close to Medved's success in international wrestling. College wrestling is good, but the competition in college wrestling comes no where near international freestyle and greco.

Medved should be at 2/3. Alongside Saitiev.
In 1972 I saw Medved winning the gold Medal, outstanding wrestler. I met him in 1985 in Colorado springs, where he was referee. It was Espier World Championship. Very pleasant person. I am surprised to see him at number 10. He won 3 Gold Medals in Olympics.
This list must be based on something silly as this guy is at #15 right now. He won three gold medals. No American has ever done that.
16
Bruce Baumgartner
The most decorated super heavyweight wrestler in American history. Bruce achieved three golds at the Pan American Games, 17 American titles and eight World Cup wins. An NCAA National Championship, 2, NCAA Runner-Up finishes, 2 AAU National Titles and a Junior National title. All of this is on top of the 3 world titles and 2 olympic gold medals he won. Bruce Baumgartner won 4 olympic medals and 9 world championship medals in his career. That is more than any Super heavyweight freestyle wrestler. In his prime I would pick him to beat any freestyle wrestler in history. Kurt angle beat a 300lb roided Brock lesnar in a freestyle wrestling match and Angle wasn't even in his prime. Angle also had neck problems as well and he still beat Brock. Bruce is a super heavyweight Angle is a heavyweight. Bruce is more accomplished than Angle by miles. So imagine what a prime Bruce would do to Brock in a wrestling match. I don't even know why Lesnar is number 1 he has never evewn been to the olympics ...more
Most decorated wrestler in US history. That title speaks for itself. Should be in the top 3.
17
Mark Shultz
It's Schultz not Shultz. Greatest pure athlete ever to step on a mat. Northern California All Around Gymnastics champion. Winner in UFC 9 under no holds bar rules.
Tougher than anyone!
18
Ben Askren
Among the best, but not the best. Love his style the most though.
19
Daniel Bryan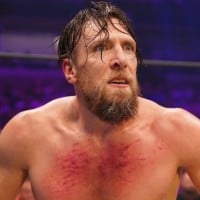 Bryan Lloyd Danielson is an American professional wrestler best known for his tenure in WWE under the ring name Daniel Bryan. He is a five time WWE world champion.
20
Kyle Snyder
Are you kidding me!
Only #20? And behind Brock Lesner?
You folks are on drugs!
Should be ranked much higher.
21
Dave Schultz
How can you have an all time great list without this man? He was phenomenal and would be a 2 time Olympic champ has he not been brutally murderd
Should be top 2... Even without the tragic story, the man was an animal.
22
Great Gama
Seriously? 24?
He should be in top 5. Bruce lee got inspired from his workouts. He challenged to wrestle back to back 10 players in England.
He defeated 7 feet wrestler in minutes
If he is the only undefeated wrestler ever, shouldn't he be the best?
Only one undefeated wrestler. Undoubtedly the best
23
Lee Kemp
>Started wrestling in 9th grade age 14
>undefeated 11th & 12th grade winning 2 State Titles
>beat Legend Dan Gable as 18 year old College Sophomore (Gable was 27)
>won 1st of three World titles at age 21 becoming the youngest World Champion in United States History. Held that distinction for 30 years.
>1st 3 time World Champion. Held that distinction for 7 years.
>won 3 NCAA titles and placed 2nd as a true freshman and held the longest collegiate wins without a loss record of 101 consecutive wins, and held that distinction for 23 years.
>after winning his third World Gold he was the most accomplished American wrestler of all time and held that distinction for 7 years.
Would have been a Olympic Gold Medalist if it wasn't for the boycott of the games in 1980. Top 10 easy!
Won 3 world championships and beat Dan Gable when he was just a sophomore in college.
24
Abdollah Movahed
He started wrestling at 19! Was on the national team 8 months late. 6 straight world title with an Olympic gold in the middle. Gave up no take downs in 6 years! Dan Gable was lucky Movahed injured his shoulder in his first match in the 1972 Olympics and had to pull out.
Dominated the world of wrestling from mid-60s to early 70s never lost at major competition level.
This guy never lost an international match. NEVER. Several world and Olympic golds.
25
Pat Smith
Crazy that this guy is so far down!
PSearch List