Greatest Motocross Riders
The Top Ten
1
Ricky Carmichael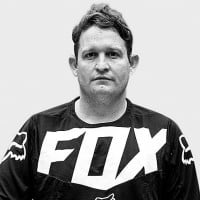 He was the very best in a field where he had to consistently hold of another one of the fastest riders there ever was (Stewart). Both were the fastest ever period, and Stewart probably faster technically, but RC faster on a more consistent basis because he was the smoother and smarter rider. Both fun to watch but if you took these two and matched them against any riders in motocross history they would come out 1-2. You got the feeling though RC could pass Stewart pretty much at will most of the time. RC was the greatest ever.
Ricky Carmichael #1, Jeremy McGrath #2 James Stewart #3 Ryan Villopoto #4 And Chad Reed is Awesome. You have to remember back in the 1970 era, There were a lot of awesome Motocross racers that didn't have the equipment they have today. The suspension travel was much lower, they had no mono shock suspension, no water cooled motors and lower horse power. So, you had Hurricane Hanna, and a lot more. That's just my opinion.
2
James Stewart Jr.
Fastest guy in history around a supercross track, period. 2nd in all time supercross wins only behind Jeremy McGrath. Has untouchable moments in motocross. Invented the "Bubba Scrub" which is now a requirement if you're going to be a top pro. Showed us where the known limits of the motocross bike are and then pushed those.
Bashers, haters, they're everywhere. Stewart's one of the best rider out there yet many people don't understand his efforts. I grew up watching him ride like a real Bubba! Making the "Bubba Scrub" to life makes the new generation riders be much more faster than anyone could think of! Scrub them up Bubbaa! You sure is my IDOL! SEVEN / 7!
Most dominant rider ever, when he was in his prime. Amazing on a 250/450f but was most dominant in his 125 days of outdoor mx when he was with Kawi. No one could even get close to him, plus he threw that 125 around like no one has ever done before, literally never let off the gas, and invented the scrub. Just truly amazing and talented!
3
Ryan Villopoto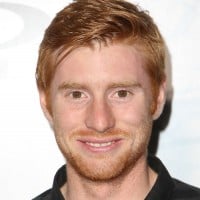 Ryan pick up the bike late in his years and rode like he's been riding Since he was 7. If he could of still raced he would have won the most championships back to back. Villopoto is not one of my favorite racers, but in my eyes the best. My favorite has always been Davey Millsaps and I'm very surprised he did not make it on this top 50 list!
R.V. Is the man he started to bring that talent that basically lets you test your own limits. We I'll know if that means breaking bones. Then RV became the hungriest guy on the circuit, and one back-to-back titles showing everybody what's up! Plus winning a cool million dollars at the monster cup in Vegas!
This needs to be updated. Villopoto easy 3rd best and will over take stewart for 2nd. Should already be2nd but injury stop him from 09 outdoor and 10 supercross and outdoor.
4
Travis Pastrana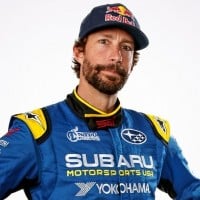 First person to double backflip, first person to tandem backflip, he landed a backflip with 3 people on his bike.. I've seen the guy dislocate his shoulder on a bail, relocate it HIMSELF and get bike on and keep riding. The guys got so much dedication its just nuts. Don't ever stop Trav, and screw this list dude, you'll always be number 1 in my eyes and I'm a thousand percent sure I'm not the only one. And there's millions of people who think the same thing. you made a HUGE impact on freestyle MX and that legacy is yours to keep forever.
I think you should back off even though I'm ten I know a lot of things and one of those things is to be kind to one another! I've been through a lot, you know like stuff like that and it hurt so EVERYBODY should stop being rood (ONLY the ones ACTULLY being rood at least) and give him a chance because we all are beginners and if he's not a beginner it doesn't mean anything, so what if he needs more practice that's him not you. If you were in his shoes would you like it if someone said something like that to you? Just think about that rood people.
5
Jeremy McGrath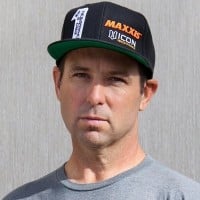 Know the history of your sport before you vote Emig and Henry above this guy (anyone else remember how elated Emig was to beat Mac in the last supercross of 1996; to which Mac had won every previous race? ). For that matter, 8 of the 10 racer above him are in doubt. In number of wins, consecutive wins, etc., he was the man until he retired.
He was absolutely untouchable. His motocross/supercross perfomances increased the sports popularity in the nineties at a time when motocross hype was waning. Also his trick jumps ( the nack nack ) led way to what we know now as freestyle. Thank you Jeremy, I bought a lot of tickets to watch you kick ass. Worth every penny
Jeremy was winning everything when the sport was still younger, I grew up watching him dominate everything, and that was when the field was stacked with mains full of talent like Jeff Emig, Mike Kiedrowski, Mike LaRocco, the list goes on. Hands down, greatest of all time.
6
Ryan Dungey
This guy is amazing, he won 2 back to back supercross and motocross championships in 2015. And a Championship in 2010 in his rookie season. He has over come many things and a lot of people underrate him and talk crap about him but he doesn't let that pull him back he still tries his hardest every time and does an amazing job! He has always been a top 5 rider his whole career and still is. (unless he has a very bad crash and DNF's)
He is an amazing fast rider, he won a 450 championship back in 2010 in his rookie season. He is one of the more fit riders out there he is one of my favorite he beats all the competition, there ever was. I hope he will move up on the charts as his career goes on.
I can see why he doesn't like the nickname the Diesel, and in 2016 it looks like he has shaken that nickname with his strong starts, and being as strong at the beginning of the race as he is at the end. It appears Ryan Dungee has been doing more than just eating his Wheaties!
7
Stefen Everts
Super fast, super smooth raced with him in the British championship and in deep sand his feet never came off the pegs once, his stand up style worked for him because of his superb balance and control. Best rider I've ever seen.
Best ever, period.
Most world titles says it all.
And at a time when there was real competition.
If you want to be considered among the best you can't stay stateside like most of the riders above.
Beat Stewart hands down at the 06 Des nations and didn't really have to try in my opinion the only guys who could run with Everts. Are Carmicheal, Cairoli and possibly Dungey due to his smooth riding style.
8
Chad Reed
Don't know why he's below Stewart. Chad is a class act and one of the few that could be dirty stewart " when he don't crash he wins". Love to watch him race. Especially in the 2000s when dirty stewart would do everything to run him off the track including running into him and Chad just gave it right back.
The only rider to come to America, win and win often. But better yet is The GOATS most respected competitor. Ricky Carmichael always watched for 22 because if anyone was going to challenge for the win it's Chad Reed. Legend!
My favourite rider because puts in effort and knows what he wants because he studies so he knows what he needs to be a master bike rider like he is now go CHAD REED!
9
Ken Roczen
Ken Roczen is the reason I'm confident in my self. Ken Roczen in my opinion is the best rider in whole world. He won Anaheim and had a horrible crash there as well. He never gave up and kept believeing in him self. He rides with confidence. Ken Roczen in my opinion should not be this low in this list and should be #1. I love Ken Roczen
Very decorated competitor he will possibly be the greatest motocross rider of all time. He is very quick and picks his lines around the tracks perfectly.
He crashed super hard and lives the spotlight si much he decided to race again. And he is super fast and trains super hard for what he has
10
Roger DeCoster
DeCoster is generally recognized as the best-known racer in motocross in the first 50 years of the sport. His racing accomplishments are simply remarkable. He won five 500cc Motocross World Championships; tallied a record 36 500cc Motocross Grand Prix victories; was a member of six winning Belgium Motocross des Nations teams; earned four Trans-AMA Motocross Championships; was a Gold Medalist in the International Six Day Trial (Enduro); and earned numerous national championships in his native Belgium, including a national Trials title.
Roger DeCoster was a dominant rider in motocross. Spanned an era of limited travel bikes to long travel suspension and remained super fast. He was tough and determined and as an older rider, beat Bob Hannah straight up multiple times. The Hurricane was in his prime at the time.
Roger was a badass his whole career, not a showboater, but a competitor always. I never remember that damn Euro being better than the day in California in Hollister on his new factory RM ride, in which he broke the triple clamps on the latest and greatest of the machines back hanging with Fred and Wilma in Bedrock! That and Hangtown OG were my favorite Nor Cal tracks at the time, although I did more racing and riding at the OG Sets Point Motocross tracks, including riding the track that was used at the USGP that year! Roger, Magnolia, Mary Smith, Mary Moats, Mary Tripes - yeah, a whole bunch of Mary's - were up in the top for a few quick years as Brockton Glover was kind of the wonder boy for, as I remember, two consecutive years. Who do you, general motocross fan across the board, believe most represents old hard-ass riding styles of Magoo (if possible) or Mr. Marty Smith, no amusing here with three consecutive championships - 125, 250, Open! Sorry, RC, never got that one, and that is just fine! #Live to Ride, Ride to Live. DIRT BIKES!
The Contenders
11
Eli Tomac
Tomac is the fastest guy in sx and when he's on in mx as well. Cairoli is excellent and a true champ. Herlings is the quick kid for now, but until they compete in sx they're just fast mx riders. SX pays the most has the largest TV audience and is technically tougher than mx even though I love mx it's 2nd tier to the stadiums.
Eli Tomac has good potential and should eventually become a champion. However, he is always pushing himself too hard and always gets injured. He always tries his best and is my idol, go Eli.
Eli is a Supercross Superstar! He struggles with consistency, but when he is on his game no one can touch him. He is one of the greats ranking with McGrath, Reed, and Carmichael.
12
Antonio Cairoli
Cairoli is the best, his records are amazing. Sadly americans know very little about motocross outside of US, that's why he is not up there.
Only when you are World Champion, you are it. Toni 5 time champion back to back and counting. And destroyed Anericans on sandy lMotocross of Nations! He's untouchable right now
If he rides in AMA He will win as he does in MX! Do you remember the last Motocross of all Nations! On the sand, as americans like, he won fantasticly!
13
Jeffrey Herlings
If in good health. No competitor has been better the last 3 years or more. Despite the floor surface, in sand even faster yet!
Without his injuries he would have broken every record.
He is the best and will the best for the coming years.
14
Bob Hannah
Bob had an uncanny ability to push himself beyond the bikes limit and not crash. I don't think any other rider could push as hard. Mentally he was focused to win like no other. Fierce competitor beyond compare. If you were there you would understand.
Hannah was from the golden age. Those of us lucky enough to share the track with the Hurricane know that the riders that dominated during the late 70's and early 80's were in a class by themselves.
I raced a yz 250 in 1980 and lived and dreamed of riding like him
He rode when you had to be a real man to ride those bikes, not like kids today with the latest suspension that floats over everything.
15
Rick Johnson
Ricky was my idol growing up. He was just a pure rider. The talent he had was awesome, a shame it was cut short due to injuries. He would have won more titles. Jeff Ward just about always pulled a close second anytime these two were in the same race.
The best motocrossers are the guys who used to hang on to a 500cc two strokes. Johnson's hard riding and come from behind feats were outstanding. Ward is up there with Johnson - so perhaps it is a toss up. But 500cc open class two stroke racers had to be the best to hang on to one of these beasts of a bike.
Hard to tell how many titles he would have won if he hadn't got taken out with the wrist injury. If he got a bad start he still blew through the pack to the front. Always tells it like it is wether you like it or not.
16
Jeff Ward
Wardy and team green, match made in heaven. From 125's to the 500's the guy could just flat out ride. Allways in the hunt and more times than not on top. One of the all time greats, if not the best! Gotta be top 5 for sure. Sure do miss the 80's of motocross. A lot of really great riders and rivalry's. Take me back to the 80's with Ward, RJ, Glover, and Bailey. Miss that a lot!
Ward was one of the best riders I have ever seen 20+ yrs racing in new england. On the Southwick Mass track it felt like thunder when he passed me in practice. True class act!
The flying freckle was one of my all time favorite's. He was always near the front of the pack in every race.
17
Joel Robert
Is this a list of the greatest motocross riders of all time? Because most of these riders are modern era supercross and "outdoor" riders. Nothing against these guys. They are tremendous athletes and highly-skilled. But the sport of motocross changed dramatically in 1975 with the introduction of huge advances in suspension technology. You just can't compare riders of today with the riders of the pre-1975 era. It's like comparing the Beatles with Deerhunter.
This man owned the 250 class, if I remember correctly, for six championships. No special training - just an incredible gift. It's almost impossible to imagine Joel Robert today with all the training aids that accompany our pro riders today. Joel Robert - the REAL GOAT!
The spark that inspired all subsequent generations. A true talent, he willed his machine through the worst conditions to wins. Roger DeCoster has Joel to thank for paving the way.
18
Doug Henry
Doug was both the hardest working and nicest guy in motocross. Doug basically gave away several championships by agreeing to pioneer the four stroke Yamahas during his prime. You couldn't have asked for a better competitor or a racer with a better attitude. The way he came back from several devastating injuries to compete for national titles was unprecedented. His victory in his first ever GNCC is still the talk of legend.
By far the nicest and in my opinion what he did after his back injury, is the best motocross rider there is again that is my opinion...
Had a chance to watch him and John Dowd at Dowd's practice track in West Springfield Massachusetts simply awesome.
19
Ashley Fiolek
I like Ashley Fiolek because she is so good at motocross racing
Angle on dirt...
20
Kevin Wyndham
By far the most naturally smoothest and talented rider ever!
One of the most consistent riders of all time.
21
Jean-Michel Bayle
Won everything he entered until he was bored and went roadracing. Unbelievably fast and smooth. Take Ron Lechien - personal demons + Bob Hannah desire/ego = Jean-Michael Bayle.
Indoor or out, it didn't matter. He rode smoothly, fast and had a fantastic riding style. A great shame he turned to road racing.
This is nuts,this dude is easily top five all time behind only JMc RC Stewart and even with Jeff Stanton any to disagree due to his early switch to road racing didn't see this guy dominate the early 90s with Bradshaw.shame he didn't stay for few more years or I'm sure he'd be recognized as clear no. 2.
22
Dave Thorpe
The most professional in preparation and hugely talented. I saw him at the age of 17 on a Honda 250 floating over bumps that every other good rider hit hard. People said he was boring to watch because he wasn't throwing the bike sideways all the time. He knew that way wasn't going fastforwards, which he was the best at
He road on the fastest bike every made! After 1987 the 500 were slower!
This list is void if Dave Thorpe is not at the top. The most complete racer ever born
23
Justin Barcia
Barcia is a sick rider he has the style and skill. Have you seen him and eli tomac battling.
Even if there was no 41 on his number plate you would still know its barcia because of his style
This guy is a beast!
24 Jeff Stanton
25
David Bailey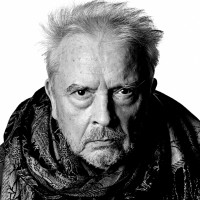 David Bailey listed this low?
He should be listed no lower than #3.
Best rider of all time.
PSearch List