Most Legendary Football Clubs
The Top Ten
1
Liverpool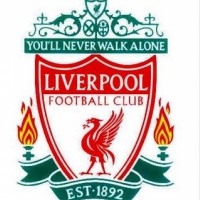 Liverpool Football Club is a Premier League association football club based in Liverpool, Merseyside, England.
Not from liverpool but I fell in love with this club the first time I see them play. The passion that exudes from the fans is second to none, home or away. Greater history than Manchester United and Bill Shankly > Alex Ferguson, that also applies to Bob Paisley. More European Cups than any English team and responsible for one of the greatest come backs in history. Honestly thought that Real Madrid and AC Milan would be the only ones to challenge us for this but seeing Man U as number one does sting a bit.
YNWA. This club has a rich history, but never lost its traditions en passionate fans. Anfield is the biggest example of that. Almost all big European clubs build a new stadium, but liverpool still plays their matches in the most legendary stadium of all.
Why are the Mancs on top? Liverpool's the only team in Premiership and European Championship history to dominate for a successful consecutive period. Best team of the 20th century and one of the best this century, Y.N.W.A.
Liverpool is the best club in the world, because liverpool always said "you'll never walk alone" and they got the king of uk A.K. A kenny dalglish
2
Manchester United

Manchester United Football Club is a professional football club based in Old Trafford, Greater Manchester, England, that competes in the Premier League, the top flight of English football.
Absolutely the best football club, longest history of the best, up and down, crisis and glories, they got all. But they still came back with a legendary leaders, born legendary players...
Win everything they can win, get anything they can get...
Biggest football club
They are the best if man united did not exist none of these legends or plays like cristiano ronaldo would be good! United basically made legends from a Real Madrid fans they should be 1 forever Barca should be tied with real because of maradona he played for Barca for you advice look it up and johan curiff they had legends anyone hala Madrid but hala united! #respect!
Glory Glory Man United!
United have had the pleasure of having legendary players such as Ronaldo, Rooney, Scholes, Giggs, Tevez, Beckham, Goerge Best, Bobby Charlton, Dennis Irwin, Dwight Yorke, Andy Cole, and many more. Under Sir Alex Ferguson, they have won 39 trophies over 26 years. United- the most legendary football club by far.
They have faced bankruptcy, Munich Air Disaster, Relegation but face aversary and come back to achieve. 17 league titles, 3 European Cups, 11 FA Cups. That is with 10 years in the wilderness recovering from the Munich Air Disaster which killed 8 players. A truly gritty world class side that plays fluent, attacking football!
3
Real Madrid

Real Madrid Club de Fútbol, commonly known as Real Madrid, or simply as Real, is a professional football club based in Madrid, Spain.
This is the best team and one of the most best player and proffesional player in this team is Cristiano Ronaldo my prayers are with all of them...
The best ever, if you don't thing so, you haven't probably seen enough football or you are blind
10 champions leagues /European cup. That says all
Because of only cristiano Ronaldo
4
Barcelona

Great team. Especially with messi. Number 1
My list:
1. Barcelona
2. Leicester city
3. Real Madrid
4. Liverpool.
Barcelona can not be beaten win every competition including the spanish la liga numerous times. And have legendary players.
One of the best line up with Messi, Iniesta, Xavi, Villa, Puyol and all my favourites there.
This is because Barcelona has trained a world best player who has 6 ballon d'or
It's the best club I have ever known in my time
5
Bayern Munich

Football-Club Bayern München e.V., commonly known as FC Bayern München, FCB, Bayern Munich, or FC Bayern, is a German sports club based in Munich, Bavaria
Bayern Munich is the reason why German football is in a unique position internationally.
Bayern Munchen have the best chemistry and they are the best German club in the bundesliga.
Best Team Of All Time
Simply the best club every that produces quality football 👌🏻
6
Ajax Amsterdam

Ajax is also one of three teams to win the treble and the Intercontinental Cup in the same season/calendar year This was achieved in the 1971-72 season. Ajax, Juventus and Bayern Munich are the three clubs to have won all three major UEFA club competitions. They have also won the Intercontinental Cup twice, the 1991-92 UEFA Cup, as well as the Karl Rappan Cup, a predecessor of the UEFA Intertoto Cup in 1962.
One of the most legendary clubs ever until big money totally disrupted european football.
7
Inter Milan

3 Cl x 3 WC x 3 UEFA =TRIPLETE! Legends with Helenio Herrera and Facchetti in the 60s, legends again with Jose Mourinho and Zanetti in 2010
8
Juventus

Juventus Football Club S.p.A., colloquially known as Juve, is a professional Italian football club in Turin, Piedmont.
The real legendary Italian club
Juventus is the bigest
Platini, Roberto baggio, DEL PIERO, Zidane, BUFFON, Nedved, Pirlo. They are mirror of Juventus
9
Chelsea F.C.

Chelsea Football Club is a professional football club in London, England, that competes in the Premier League. Founded in 1905, the club's home ground since then has been Stamford Bridge. Chelsea won the First Division title in 1955, followed by various cup competitions between 1965 and 1971.
Best club that u will ever see
AND WHY IS BENFICA IN THE LIST?!
R u crazy,voting for benfica!
Céch, Terry, Lampard, Zola, Guillit, Drogba, Torres,...
10
S.L. Benfica

Sport Lisboa e Benfica, commonly known as Benfica, is a Portuguese sports club based in Lisbon, Portugal.
One of the biggest clubs worldwide! More than 14 million people around the world! Almost 50% of Portuguese population is a fan of SL BENFICA. More than 200 thousand members/partners with their monthly shares on day! It's official by Guiness world records.10 European finals! 7 champions clubs/champions league finals! 34 Portuguese Champions titles! 25 Portuguese Cups! Bi European Champion of football clubs! Eusébio was one of legendary players of BENFICA!
BENFICA THE BIGGEST CLUB IN Portugal!
Benfica has been in 7 UEFA champions league finals! And one of the best players of all time, Eusébio, played and dedicated most of his life to Benfica.
Benfica is a legend!
Vamos renascer das cinzas na europa
The Contenders
11
Arsenal

Arsenal Football Club is a professional football club based in Islington, London, England, that plays in the Premier League, the top flight of English football.
I voted for Arsenal because I support Arsenal! Go Arsenal!
I love thiery henry and he is my all time best player in arsenal
49 Unbeaten! This club should be Legend!
They are the best in the world
12
AC Milan

Associazione Calcio Milan, commonly referred to as A.C. Milan or simply Milan, is a professional football club in Milan, Italy, founded in 1899. The club has spent its entire history, with the exception of the 1980–81 and 1982–83 seasons, in the top flight of Italian football, known as Serie A since ...read more.
We Have Achieved Everything In Futball... From C. L To Club World Cup.. & ARE The Most Succesful Club In The World.. We HAVE 18 Recognise FIFA & UEFA Trophies!
fORZA Milan Forza Rossoneri
Simply Legendary Club!
13
C.R. Flamengo
Largest support base worldwide: 40 Millions.
Um Dos clubes miticos the historia
40 million of fans
Biggest Football Team in Brazil
14
Boca Juniors/River Plate
I think that the person/persons who proposed/voted here don't know that these are two differend football clubs:
- Club Atlético Boca Juniors
- Club Atlético River Plate
I'll write a few things concerning Boca Juniors.
Boca Juniors is an Argentine professional sports club based in Buenos Aires.It is mostly known for its professional football team which, since its promotion in 1913, has always played in the Argentine Primera División, becoming the most successful team of Argentina in number of official titles, with 67 won to date.National titles won by Boca Juniors include 33 Primera División championships,and 12 domestic cups.
Internationally, the Boca Juniors have won a total of 22 international titles,with 18 organised by CONMEBOL.
Consequently, Boca is ranked 4th in the world in terms of number of internationally recognised titles, together with A.C. Milan and behind Real Madrid (25), the Egyptian side Al Ahly and Barcelona F. C.
Boca has always had a fierce ...more
15
Rangers/Celtic
Celtic as they are the first British team to win the European cup as was then they have been in this completion more times than most teams also the Lisbon lions are world famous all over the world plus they have a massive world fan base compared to most British teams and a lot of players produced over the years end up in bigger teams and make great success with them but most of all the team and fans are the most passionate team in the world plus most other big teams like Barcelona Real Madrid etc love playing at paradise for that reason celtic definitely are the number 1 legends of Europe if everyone is truthful and being honest but they aren't because they think the team they support are.
16
Penarol
Club Atlético Peñarol is a Uruguayan sports club from Montevideo. It's focus has always been on football, a sport in which the club excels, having never been relegated from the top division.
In international competition, Peñarol is the third-highest Copa Libertadores winner with five victories and shares the record for Intercontinental Cup victories with three.In September 2009, the club was chosen as the South American Club of the Century by the IFFHS.
Peñarol has won the National championship 49 times, the 3nd highest tally of national top-flight titles won by any club worldwide.
THESE ARE ENOUGH FOR ONE OF THE MOST LEGENDARY FOOTBALL CLUBS IN THE WORLD.
17
Persib
Persib Bandung is Indonesia's football team is doomed to have a rabid fanbase extraordinary..
(Iqbal from Indonesia)
But this club born on year 1933
Persib sampai mati.. Bobotoh
18 Club Nacional de Football
19
Al-Ahly
Al Ahly Sporting Club is an Egyptian sports club based in Cairo, Egypt. It is the club of the century in Africa. It is best known for its professional football team that plays in the Egyptian Premier League, the top tier in the Egyptian football league system, and is the most decorated football club in Africa.Al Ahly has a record of 40 national titles, 36 national cups, and 10 national super cups making Al Ahly the most decorated club in Egypt. In addition, Al Ahly has never been relegated to the second division.
In international competitions, the club has won a record 8 CAF Champions League titles, a CAF Confederation Cup title, a record 6 CAF Super Cup titles, a record 4 African Cup Winners' Cup titles and an Afro-Asian Club Championship title.
THESE ARE ENOUGH FOR THE MOST LEGENDARY FOOTBALL CLUB IN AFRICA.
20
FC Porto
How can FC Porto not be in this list? 2 Champions League, 2 Europa Leagues, 2 Intercontinental Cups, an European Super Cup and tons of quality players like Deco, Ricardo Carvalho, Pepe, Raúl Meireles, Quaresma, Paulo Ferreira, Futre, Madjer and so on aren't enough?
7 International titles! A house for football cracks like Deco, Quaresma, João Félix, Marega, Casemiro, Jamez, Hulk, etc...
Only not the biggest national team because of Salazar! After 25.04.1974, the best Portuguese team!
21
Borussia Dortmund

Borussia Dortmund is a club in North Rhine-Westphaila in Germany founded in December 19, 1909 by unhappy men of a church soccer club at a pub at Dortmund . The name Borussia came from the Latin name of a beer in a nearby brewery there . They used to wear blue and white with a red sash but then started ...read more.
22
Persepolis
40 million fans
23
Leicester City
Winning the league is a legend
24
1. FC Kaiserslautern
Incredible supporters and a long Tradition! This team gave birth to Germany's success in soccer over decades! World Champions 1954
25 Galatasaray
PSearch List