Greatest Boxers of the 1970s
The Top Ten
1
Muhammad Ali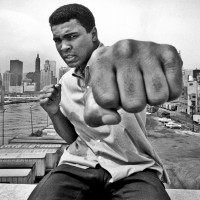 Muhammad Ali, born Cassius Marcellus Clay Jr. (January 17, 1942 – June 3, 2016) was an American professional boxer, activist, entertainer, poet, and philanthropist. Nicknamed The Greatest, he is widely regarded as one of the most significant and celebrated sporting figures of the 20th century, and is frequently ranked as the best heavyweight boxer and greatest athlete of the century.
No doubt about it the greatest in the 1960s had did it again in the 1970s. How he did it is the stuff of legend. After his successful defense against Joe Frazier in The Thrilla In Manila, his boxing skills began to fade. It made it hard to keep the title against his hand pick boxers like Jimmy Young and Alfredo Evangelista, and it soon would catch up to him as he lost his heavy weight title against Leon Spinks on February 15, 1978. But Ali went back to training harder than he had in 5 years and though his skills was fast fading, he made one last great moment in the ring when in front of 63,350 at New Orleans Superdome on September 15, 1978. Ali beat Spinks by Unanimous decision to become boxing's first 3 time heavyweight champion and a pure place in boxing history.
Its Joeysworld
2
Joe Frazier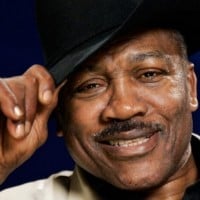 Joseph William Frazier, nicknamed "Smokin' Joe", was an American professional boxer who competed from 1965 to 1981. He reigned as the undisputed heavyweight champion from 1970 to 1973, and as an amateur won a gold medal at the 1964 Summer Olympics.
Yes Joey, it was true but how he set up that epic victory was truly important. On February 16, 1970 he faced Jimmy Ellis for the undisputed Heavyweight Championship at Madison Square Garden. In round 4, after 3 action packed rounds Frazier knocked down Ellis twice including the second one as the bell rang, Ellis got up but Ellis' trainer Angelo Dundee want no more punishment. Frazier's decisive win over Ellis was a frightening display of power and tenacity.
Its Joeysworld
He cemented his place as a legend by beating Muhammad Ali in 1971 to become the true undisputed heavyweight champion.
Its Joeysworld
3
George Foreman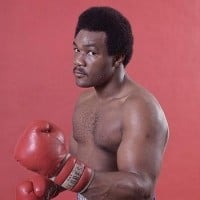 George Edward Foreman is an American former professional boxer who competed from 1969 to 1977, and from 1987 to 1997. Nicknamed "Big George", he is a two-time world heavyweight champion and an Olympic gold medalist.
Boxing's ultimate killer in the 1970s, here's some parts of his Hall of Fame plaque from 2003. He turned pro in 1969 and wasted little time meeting and defeating top opposition including George Chuvalo and Gregorio Peralta. The hard-punching Foreman meet Haevayweight king Joe Frazier on January 22, 1973 and dispatched the champion in two rounds. He defended his title successfully twice against Jose "King" Ramon (KO1) and Ken Norton (TKO2).
Foreman kept piling up the ways all the way into the 1990s. Truly Big George.
Its Joeysworld
4
Roberto Duran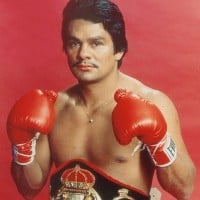 Hands of stone
5
Marvin Hagler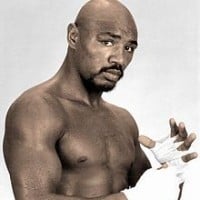 Marvelous Marvin Hagler vs. Thomas Hearns, was a world middleweight championship boxing match between undisputed champion Marvin Hagler and challenger Thomas Hearns, the then reigning world's junior middleweight champion, who had gone up in weight for the bout.
Before Hagler made an name for himself in the 1980s as a dominant Middleweight champion. He was a no fear Middleweight and according to his 1993 Boxing Hall of Fame Plaque, it said: some of his memorable pre-title competition came in Philadelphia. there he met fighters like Bobby Watts, Willie "The Worm" Monroe, Cyclone Hart and Bennie Briscoe. Hagler was finally given a title shot by champion Vito Antuofermo in 1979, but the two combatants fought to a draw. I watched that match and in my book Hagler won.
Its Joeysworld
6
Sugar Ray Leonard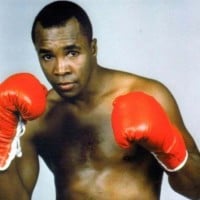 Ray Charles Leonard, best known as "Sugar" Ray Leonard, is an American former professional boxer, motivational speaker, and occasional actor.
7
Larry Holmes
The Easton Assasin began his pro boxing career in 1973 and worked his way up the heavyweight ladder. Holmes was a great powerful fighter who kept piling up the ways from everywhere, including beating Tom Prater onboard the USS Lexington on January 16, 1977. In 1978, he fought Earnie Shavers in a 12-round bout and won by Unanimous Decision as Holmes get ready for his first shot at Ken Norton's WBC Heavyweight Crown. On June 9, 1978 before a worldwide television audience. Both boxers fought a tough, competitive fight. In Round 15, it was a war as Holmes would win that round that turned out to be a difference as Holmes won the WBC Heavyweight Championship and the start of the legend of Larry Holmes.
Its Joeysworld
8
Carlos Monzon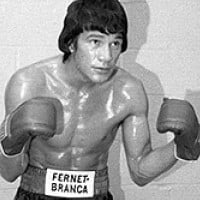 Dale campeon in which in English says go champ. It best described Carlos Monzon's amazing boxing career. During this decade he made 9 successful title defenses as the undisputed middle weight champion of the world. Here are some amazing highlights. On September 24, 1971 he became the second man in boxing history to stop Emile Griffith. He T K O him in round 14. The only time he defended his middle weight champion in America happened on June 30, 1975 in New York City and knock Tony Licata out in round 10 of a 15-round contest.
Its Joeysworld
9 Alexis Arguello
10
Ken Norton
Norton was a fast rising heavyweight in 1973, but boxing fans still didn't know who he was, not even Muhammad Ali. the 2 would meet in San Diego on March 31, 1973 on ABC's Wide World of Sports. At the time of this fight, Norton was a number 6 contender for George Foreman's Heavyweight crown while Ali was a 5-1 favorite to beat Norton. What happened though was one of boxing's greatest Upsets of the 1970s, and in my book the upset of 1973, as Norton broke Ali's Jaw in round 11 of a 12-round bout. when the decision was made it was Norton over Ali by split decision.
Its Joeysworld
The Contenders
11
Jimmy Young
He was one of boxing's forgotten warriors but back in the 1970s he was one of the very best. His shining moment came on March 17, 1977. ABC's Wide World of Sports was there to cover a great matchup involving Young and George Foreman, who is trying to get back in the heavyweight title picture. During the bout Young used his somewhat unorthodox boxing skills and good defense to keep out of harm's way. Then in round 12, it happened Young knocked down Foreman it became important as Young went on to win this bout.
Its Joeysworld
12 Bob Foster
13 John Conteh
14 Rodrigo Valdez
15
Thomas Hearns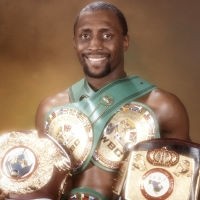 16 Ray Mancini
17 José Nápoles
18 Pedro Carrasco
19 Hugo Corro
20
Earnie Shavers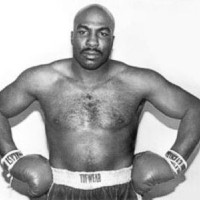 BAdd New Item