Greatest Boxers of the 1980s
The Top Ten
1
Mike Tyson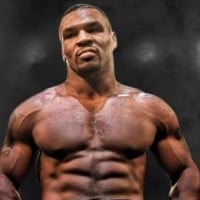 Michael Gerard Tyson (born June 30, 1966) is an American former professional boxer who competed from 1985 to 2005. He reigned as the undisputed world heavyweight champion and holds the record as the youngest boxer to win a heavyweight title at 20 years, four months and 22 days old.
Nobody was even badder than the baddest man on the planet. Yes he WAS overrated in terms of eliminated the heavyweight talent but you forgot the fact that he did it in the way it hasn't been seen since the days of Joe Louis. One of those great Tyson moments happened on January 22, 1988 when he faced Larry Holmes in Atlantic City and before the bout Muhammad Ali told Tyson to win it for him. In the fourth round, Tyson with the look of a raging tiger knocked down Holmes 3 times, the third time happened when Tyson's powerful combinations knocked Holmes down forcing the end of the fight, thus adding the legend of Mike Tyson.
Its Joeysworld
2
Sugar Ray Leonard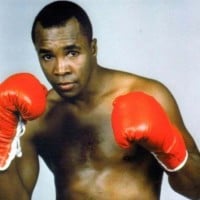 Ray Charles Leonard, best known as "Sugar" Ray Leonard, is an American former professional boxer, motivational speaker, and occasional actor.
The 80s belong to him as he won so many bouts, some of it great including his amazing knockout over Dave "Boy" Green on March 31, 1980 in round 4, a left hook punch that was best described by Chris Schenkel as TIMBER! He won many titles including his biggest when on April 6, 1987 he shocked the boxing world when he defeat Marvin Hagler for thee undisputed Middleweight championship. Even legendary announcer Howard Cosell gave the bout to Leonard (117-112).
Its Joeysworld
3
Marvin Hagler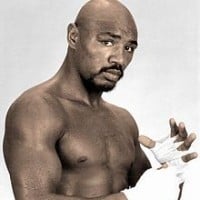 Marvelous Marvin Hagler vs. Thomas Hearns, was a world middleweight championship boxing match between undisputed champion Marvin Hagler and challenger Thomas Hearns, the then reigning world's junior middleweight champion, who had gone up in weight for the bout.
The man who lost to Sugar Ray Leonard, was not something he'll remember, but what he's best remembered as one of the greatest middleweights of this decade. Among his wins include Alan Minter. Before his September 27, 1980 bout with Hagler, Minter said "No black man is going to take my title" Minter would later insist he meant THAT black man. It would come back to haunt him as Hagler knocked out Minter in round 3 to become the new middleweight champion. Another great win was his victory over Roberto Duran on November 10, 1983. It was a tough fight with the decision that could've gone either way, but Hagler earned a close Unanimous decision win to keep his undisputed middleweight championship.
Its Joeysworld
4
Roberto Duran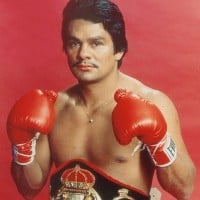 The man who lost to Marvin Hagler, was not something he'll remember, but what he's best remembered as the Hands of Stone. One of boxing's greatest knockout artists. In 1980, he took part in what was in my mind his greatest win ever. It was Duran vs Sugar Ray Leonard at Olympic Stadium in Canada and it was called The Brawl in Montreal for the W B C Welterweight Championship. It was hard fought but Duran was the aggressor often throughout the fight and got an unanimous decision to keep his title and his place in boxing lore.
Its Joeysworld
5
Thomas Hearns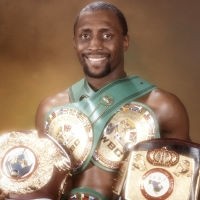 The man that beat Roberto Duran is one of many victories he would have during the 1980s (22 in all). But there was more, he was one of the most powerful lights out punchers of all time, and was involved in the following: 2 Ring Magazine Fights of the Year, 2-time Ring Magazine and BWAA Fighter of the Year (1980 and 1984), won 7 different World titles and yes I watched the Leonard-Hearns II from June 14,1989 and me and Sugar Ray Leonard we're right, Hearns won that bout. Long Live Thomas "Hit Man" Hearns and Long Live his legend.
Its Joeysworld
6
Julio César Chávez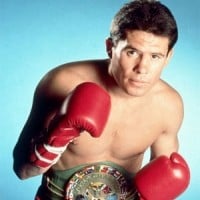 In the 1990s, nobody was ever as good as he is, but the focused here is on the 1980s. This was the decade he broke through as a major player in the ring. After racking up an amazing 43-0 he got his first chance at title glory when he faced Mario Martinez for the W B C Super Feather Weight Championship. It turned into a major mismatch as he won the championship via T K O in round 8. He then held on to the title for three more glorious years, fending off challengers from the likes of Roger Mayweather, Rocky Lockridge, Juan Laporte andso many others. We knew that this man was destined for immortality.
Its Joeysworld
7
Evander Holyfield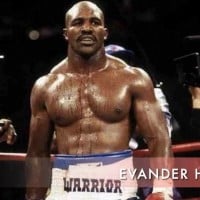 The Pro boxing debut of Evander Holyfield began at the cathedral of Sports Arenas Madison Square Garden on November 15, 1984 along with other Olympic Gold Medalists for a night of debuts. On that night he beat Lionel Byarm by Unanimous Decision to began a Hall of Fame career. 2 years later he was ready for the title as he faced Dwight Muhammad Qawi for the W B A Cruiserweight Title. In what was one of the best fights of 1986 Holyfield narrowing beat Qawi via split decision to become new cruiser weight champion. He then fought many great fighters including Carlos de Leon in 1988 to become the undisputed cruiser weight champion. Evander, one of the great immortals.
Its Joeysworld
8
Larry Holmes
Larry is often called Boxing's forgotten champion, but make no mistake, he was one of the best in this decade and perhaps of all time. No fight symbolized that then on a hot June 11 1982 night in Las Vegas, before a Worldwide TV audience and later to be replayed on ABC Sports, Holmes avoided Cooney's infamous low blows to use his famed left jab to knocked out Gerry Cooney in round 13 to retain his WBC Heavyweight Championship, he would defend that title successfully 16 times in this decade, Larry a legend for all times.
Its Joeysworld
9
Aaron Pryor
Pryor was a knockout machine, but did you know that in 1982 he was schedule to fight Sugar Ray Leonard for the undisputed welterweight championship but Leonard had to retire because he suffered a detached retina in his left eye. Aaron then later fought Alexis Arguello in what Ring Magazine call it the Fight of the Century, no hype it was the real thing and it ended with a knockout in round 14 as Pryor retained the undisputed Welterweight championship. Pryor, one of boxing's all time warriors.
Its Joeysworld
10
James Toney
In the 1990s he shined as a boxing legend, but this comment is on how he began. He made his professional debut on October 26, 1988 when he beat Stephen Lee by technical knockout in round 2 thus beginning a great run. By the end of this decade he had a 14-0 record with 10 knockouts. He had a manager named Johnny "Ace Smith". But after his 7th win, Smith died. But he kept on winning, his nicknamed was "Lights Out" was giving by either his trainer Gregory Owens or his son.
Its Joeysworld
The Contenders
11
Ray Mancini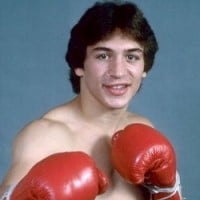 He had an amazing career with a record of 29 wins and 5 losses and 23 of those 29 wins came by knockout and held the WBA Lightweight Title from 1982 to 1984. But he is forever remembered for knocking out Duk Koo Kim that would eventually ended his life. But Ray would always be remembered as a great TV boxer and Champion.
Its Joeysworld
12
Pernell Whitaker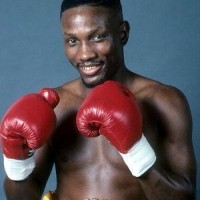 He was a part of what boxing experts call it the last great Olympic U S A boxing team back in 1984. Like Evander Holyfield and Mark Breland, he was a warrior and a champion whose career included 40 victories and though not a knockout puncher, this fighter won titles at light weight, light welter weight, welter weight and light middle weight. In 1989, he was named fighter of the year by Ring Magazine and the Boxers Writers Association of America, he was named one of the 100 greatest fighters of the last 80 years by Ring Magazine in 2002, a legend for all times.
Its joeysworld
13
Bobby Chacon
He was one of a handful of boxers who did great in the 1970s and 80s as champions. The focus here is on the 80s. He had only one bout in 1980, but it was big as he beat Rafael Limon. Then 1981 came but lost a chance to become a champion. But he came back in 1982 as he won five fights in a row including a win over Arturo Leon. Then his wife committed suicide and died. In his defining bout of this decade he beat Salvador Ugalde to remain a contender, he then won the W B C Super Feather Weight championship in a big win over Limon and became a boxing legend.
Its Joeysworld
14 Wilfred Benitez
15 Darrin Van Horn
16
Riddick Bowe
He's the big daddy who's famous for his epic trilogy with Evander Holyfield. But before that he was an up=and=coming fighter in the 1980s. After his gold medal performance as a super heavyweight in the 1988 Seoul Olympics, he turned pro on March 6, 1989, in his pro debut he knocked out Lionel Butler in round 2. His then manager Rock Newman kept Bowe active, fighting 13 times in 1989, beating journeymen, the most notable being Garing Lane, whom he beat twice, that's a start for this boxing legend.
Its Joeysworld
17 Salvador Sanchez
18 Donald Curry
19
Michael Spinks
Michael had a great 1980s, only a loss to Mike Tyson ended his perfect decade. His decade was marked with great victories beginning in 1980 with a great win over Murray Sutherland. In 1981 he knocked out Eddie Mustafa Muhammad to become the W B A Light Heavyweight Champion. But his greatest win came on September 21, 1985 when he ended the perfect pro record of Larry Holmes who was seeking going 49-0 by a narrow unanimous decision to become the new I B F Heavyweight Champion.
Its Joeysworld
20 Michael Moorer
21
Marlon Starling
Its August 22, 1987 and W B A Champion Mark Breland makes his first title defense of his welter weight crown against challenge Marlon Starling in Columbia, South Carolina. In the first five rounds it was an even fight here in round 6 Breland drew blood from Starling's nose and mouth. In rounds Seven through Ten Breland was leading on all three judges. Here we are in round 11, Starling turned aggressor and backed Breland toward the ropes. Three hard rights followed by a solid left hook put Breland on the canvas, it is all over. Marlon Starling is now the new W B A Champion.
Its Joeysworld
22 Santos Laciar
BAdd New Item