Top 10 Rugby League Players of All Time
The Top Ten
1
Andrew Johns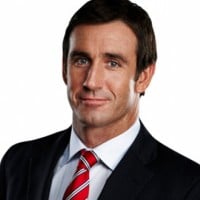 Andrew Gary "Joey" Johns is an Australian former professional rugby league footballer of the 1990s and 2000s. He is considered by many to be one of the greatest players of all time.
Legend in every category. His passing game was sublime, his kicking game was to inch perfection and his overall toughness was impeccable. Andrew Johns is no doubt the greatest rugby league player of all time. His offield dramas were a bit of a problem but when he stood foot on the field he would just continue to play to his best ability. Joey Johns worked tirelessly on his kicking, passing and goal kicking game which payed off as he the most influential player to ever put a boot on.
The best there is and ever will be. Changed the game. Everyone can remember a moment of Joey. Like in 1997 with a punctured lung, 2001 beating the best attacking side of all time in the girlfriend, 2005 state of origin. Only 249 games and has the best points per game ratio. Best defensive half -something Thurston struggled doing. Thurston also had the benefit of playing next to Lockyer, Smith, Cronk, Slater, Inglis, Matt Scott and co. In so where Joey had to baby sit Trent Barret, Shaun Timmins and god knows who else.
Are we forgetting his amazing ability to take the line on, I've watched a lot of footy over the past 10 or so years and there have been no halves that have been able to orchestrate a team AS WELL AS having the ability to hit a hole off someone or have the vision to go himself. Apart from the try assist at the death of the '97 girlfriend, my favourite moment watching Andrew Johns was when he went himself against the Roosters close to his retirement and busted through the line to score under the posts, sheer brilliance.
Legend!... Top point scorer in NRL history. Best goal kicker I've ever seen. He just creates opportunities for players to score or break lines. He just does the simple things right all the time. He passes well, kicks well, he does everything well. He's better than his brother Matthew
Johns. This guy just gave a new meaning to the game of rugby league. He's a LEGEND!.
2
Darren Lockyer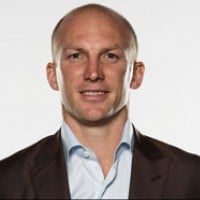 Being a great role model and ambassadore of the game is integral to being considered for this list. Darren Lockyer was my number 1, top of the game, on the field and off. Just like Wally Lewis and other former greats. Cameron Smith and Jonathan Thurston are the best of the current crop.

As for Johns... how can the user of hard core drugs during his entire playing career ever be considered. He's a shocking role model and this heinous side of him negates his playing ability. Strike him off.
Not once can you think of a time which Lockyer made a mistake or cost his team a match. A true competitor never had an off day.

He's currently in the top three sandwiched by johns and the king, but I would choose Lockyer as the best purely because he was a true professional! Wally Lewis did nothing at club level and stood tall at rep level. Andrew johns was a pill popping party boy which is fine but at the end of the day no one took their game more seriously than Lockyer
Most games played for Australia in history. Most games as captain of Australia in history. Most tries scored for Australia in history. Most games played in state of origin history including being captain of the most successful state of origin team in history. Most club games played in history (and all of these records do not include super league stats). Only player in history to win two golden boot awards for the best player in the world from two different positions. Three time dally m fullback of the year winner and three time dally m five- eighth of the year winner. Two time dally m representative player of the year award winner (winning from two different positions!). Clive churchill medal winner. Provan summons medal winner. Rlif back of the year winner on two occasions. Ron mcauliffe medal winner. Wally lewis medal winner. Harry Sunderland medal winner. Etc. etc. etc. So who do you think is the best player ever to play the greatest game of all?
No one had the ability this man did yeah Andrew johns was good so is jt! But this man brings it to the next level he always stayed loyal to his club, never got into any trouble like Andrew johns! Darren Lockyer was the greatest to play our beloved sport and also had the best attitude! Pure heart and desire was put into every action on the field and off the field what a man and what a legend!
3
Wally Lewis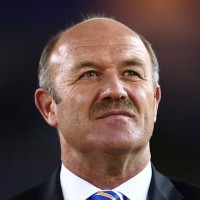 If you were to ask the other players on this list their opinion I have no doubt who they would say that Wally should be #1.
I have never seen any other player read a game like a chess game like him.
Watched him at an Origin game at Lang Park and he orchestrated defence and tries, injecting himself as required, but, almost like Lego, crafting what he wanted and seeing the game three or four moves ahead.
All hail the King!
He has all the skills. He's a great tactician, director of play, he had a great kicking game, short and long. His passing was immaculate, he had enormous speed for a player his size, he could defend like a front row forward.

He was an inspiring player, a great leader. When he talked on the field players listened. Oh and while his goal kicking wasn't like Johns, he could still kick a goal well enough.

People need to go back to the early to late 80s to fully appreciate his abilities. Not only that he was doing all this with epilepsy, a medical condition no one should play rugby league with.

Locky, JT, Johns, Langer and the other great players learned off Lewis. The King was doing all things in the 80s that you see done today.
In my opinion Wally Lewis has the greatest football brain the game has ever seen. Wally was capable of reading plays 3-4 tackles in advance and could set his side up to strike 3-4 tackles in advance. Wally was a natural and was arguably a better footballer than Andrew Johns. The combination of Lewis and Langer are the best halves combination in the last half century.
Lewis was such a dominate force in Rugby League. Other sides feared him playing. Big games only made him perform better. Lockyer and Johns were no doubt great footballers, but neither were so easily better than the opposition they played during their career (Lyons, Daley, Kenny etc), all who were great footballers in their own right.
4
Jonathan Thurston
THIS MAN.. Should be number one... He came from nothing and became much more... The game of rugby league was once nothing and became much more... No one wanted J. T he offered clubs himself for free and still no one wanted him... He went to the bulldogs and came a premiership... He went to cowboys and there came a finals appearance... There he stood in a maroon Jersey next to Darren lockyer on his debut year for maroons a streak started the greatest streak origin has ever had... The only player in those six years of the streak to play every game... He came from nothing... And became MUCH MORE
The most individually accomplished player of all time (Most Dally M Medals and Golden Boot awards). He is undoubtedly the clutchest player of this generation. The amount of times JT has come up with a play in the biggest moment, even if he is not playing well (example of this is the 2015 girlfriend, possibly one of his worst games) should place him as the GOAT.

If you don't think he is the greatest match-winner ever look at all of these games when he either makes a play to win the game or change the momentum of a match in favour of his team.

INTERNATIONAL - 2006 Tri-Nations Final, 2013 World Cup (4 out of 5 games he played he received the man of the match)

Origin - 2005 Game 1 (Debut), 2006 Game 1, Game 3 (Decider), 2007 Game 2, 2008 Game 3 (Decider), 2012 Game 3 (Decider), 2017 Game 2 (Last Game)

NRL - Way too many but off the top of my head but 2015 - girlfriend, PF and SF, regular season vs Raiders, vs Storm
Jonathan Thurston is without a doubt the best footballer in the world in today's game. Although he plays a different game than the King Wally Lewis, Thurston thinks very similar to the way Lewis did when he played the great game. If Wally Lewis is the King and Darren Lockyer is the Prince then Thurston is sure to be the Duke or Emperor. Although Wally was known as the emperor as well.
JT has changed rugby league forever, he has won more Dally M medals than anyone people use to say he had to win a premiership with cowboys to become the best of all time and now he has done it. all this shows is that people don't want to admit he is the best because they are jealous that he dosn't play for there team or there state. no one puts their body on the line more than JT, no one has the vision of JT and no one is more influential on a teams result than JT, if you have JT you win that is why Queensland have won origin so many times. They say that Johns changed rugby league but JT perfected what Johns created.
5
Clive Churchill
He Kept Playing with a broken arm. No one who plays today would do that.
Truly great and for his size what a player.
Go the bunny's
6
Brad Fittler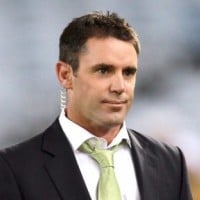 Brad Freddy Fittler is without a doubt the Greatest Player of All Time but unfortunately didn t get the credit he deserved like Andrew Johns got, whereas Fittler was easy the better player of the two and their head to head record speaks for itself. Both were great players, but Fittler could play in various position from the halves, lock, centre, and had great strength, on the other hand Johns only played halfback even though in origin came as an interchange in the hooker position at one point, Allan Langer was even probably a better halfback than Johns. To conclude Brad Fittler was the youngest Representative player for NSW and Australia and our youngest captain to lead our country and is definitely the greatest player of all time. It's a shame Andrew Johns was made a immortal before Freddy...Top 5 of all time, 1.BRAD FITTLER, 2.Darren Lockyer, 3 & 4.Allan Langer and Andrew Johns, 5.Johnathan Thurston
Gretest player I have ever seen, far better than Lockyer in my opinion. Lockyer can't tackle well and Corey Parker and Sam Thaiday cover for him, Fittler defended like a forward. Fittler could play 4 positions, Lockyer 2. Lockyer had tons of assistance from 3 of his 4 premierships, Fittler had little from his 2. Summary: Fittler better running game, kicking game, passing game, defensive game, better in leading a team and my hero GO FREDDY FITTLER
Great player, you just knew something was gonna happen when he got the ball. Still a great personality today, and still very involved with the game.
Brad fittler was one of the best players to the play game and also one of the under credited players he would have won a lot more medals if he was playing today... he played in a tough time in Rurby league when their was heaps of great players therefore it was much harder to be the best and he sould be denfinally in top 5
7
Ellery Hanley
Pfft. Nothing special, he played super league for most of his career so that doesn't exactly make him anywhere near the best. I know he played a few NRL games but he never made the same impact as he did when he played the super dooper league.
The legend of rugby league golden boot winner! Speed, power and balance. Try scoring machine for every team he played for.
The black pearl! By far the most balanced player to play the game... the pele of rugby league better than johns
A great list of top players but no question Hamlet was the most naturally talented of all tume.
8
Greg Inglis
The best runner of the ball in the history of the sports has won pretty much every medal and trophies there is and now staring down the immortal status this guy is a beast. Melbourne Storm was where he played his best rugby but he also is a gun for south Sydney, Queensland and Australia. Arguably the greatest player ever and the greatest indigenous player ahead of Johnathan Thurston.
Greg inglis is almost certainly the best player ever. He makes runs and break tackles like which have never been seen. Some of the things this man has done on the field are nothing short miraculous. As a queenslanda I love locky, don't get me wrong, the amount of times he has won a game at the death is astounding. But I'm pretty sure if you asked him to name a team for anything, Greg inglis would be number 1 on the list.
In his prime he was unstoppable, no one could find a way around that fend. Winning premierships with Melbourne, then going to Souths to break a 40 plus year premiership drought, people credit Sam Burgess for that but in truth it was all GI. No one has ever run the ball like GI and no one ever will. And also that Goanna celebration is pretty darn cool.
Took the Rabbitohs to a premiership after a 40 year drought. 3 premierships, 18 origin tries making him the player with the most state of origin tries, 263 NRL games, 32 State of Origin appearances, 39 Tests for Australia, voted Worlds Best Player in 2009, a 2007 Clive Churchill Medal, unstoppable in his prime, best runner of the ball ever, best fend and palm of all time, GI is the GOAT.
9
Mal Meninga
Great size with speed and balance made him destructible but vision made him the best. Add in the ability to kick goals as good as any he was worth more points than any man
Simply brilliant. Size pace hands and that player that always came up with the goods when needed... old Trafford v Great Britain typical of the man.
Skill, power and speed and great charisma. He is the best Rugby League player ever.
Incredible machine with such amazing strength and speed.
10
Billy Slater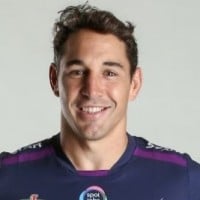 Billy slater was an unbelievable fullback. I would put him at Queensland captain back in those days. He definitely was Australasian best fullback.
Billy Slater is an amazing Fullback! He is always getting himself into plays that they need him in! He is also someone who is just considerate as well during his games! The best thing I love about watching Billy play is the plays that he gets into, the full length of the field tries! Now they are amazing.

I am absolutely a Billy Slater, and Melbourne Storm fan!
Best fullback to ever play the game. Could do it all, one of the best tryscorers ever and one of the best defensive fullbacks ever. He is always busy and never slacks off. A Brilliant player. Also who is Ellery Hanley and why is he in the top 10? Super League shouldn't be eligible for this list because super league is amateur compared to NRL.
Should be up in the top 5. Whose Ellery Hanley? Never heard of him and I have followed league for 40 years. He must have played Union Anyway Slater is the greatest fullback to ever play the game, even better than the little master Churchill. Slater is a legend.
The Contenders
11
Peter Sterling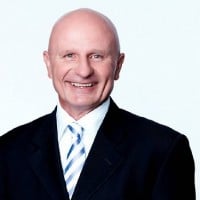 12
Steve Menzies
Steve Menzies was a strong defender and in 1995 scored 22 tries in 22 games. In addition, at one stage he was 104 tries in 150 games. Probably the best backrower to ever play rugby league in australia.
He's played in almost every position and has scored the most tries for a forward (for which he played the majority of his career).
Mr 110% or maybe 115 what an amazing record. I have watched his whole career with joy. And his work in the community and the recognition he got
Absolute freak of a player. One of the best backrowers ever to play the game and a complete gentleman to boot.
13
Arthur Beetson
No one could smash like Beetson. No one could feign then attack like Beetson. God help the guy who had to tackle him. Even Terry Randle would have has second thoughts. 3 Generations packed into one!
Every great sides need great forwards and Artie was the greatest. Very tough,could throw a few which you had to in that era. And unbelievable balls skills. Just an absolute all time legend.
Come on people...Artie could set up tries and get the ball away better than anyone.
Ball skills, athletic for his size. The best prop ever.
14
Reg Gasnier
A classical centre, his main attribute was his acceleration, that quality which seperates the very good from the champions. He could slide tyhrough a gap before the opposition realised he was gone.
A sheer genius and I'm privileged to have seen him play during the 1959 Test series. As a kid at the time he was my idol.
The greatest centre I have ever seen.
He is the best centre ever in the league with his son Mark Gasnier
15
Dally Messenger
Dally Messenger basically gave us rugby league in Australia. His freakish running ability, try scoring ability and the ability to kick goals from his own 25m line, nobody has ever done that since. Not even the South African rugby players at high altitude. His dominance and moral character destroys Andrew Johns, hands down.
16
Allan Langer
People seem to forget that johns played at hooker or on the bench because he couldn't move langer.

The most tries scored by a full time halfback in history and easily the deadliest player in history inside the opposing 20m. As for dominance he went unopposed as Queensland halfback from 87-98 and only wasn't selected between 99-00 because of retirement before coming back in 01 and completely out playing johns in his last origin. 4 premierships and 3 minor premierships in 7 years leading brisbane. 2 World Cup wins and 2 kangaroos tours. Add to that 3 rule changes specifically because of langer no other player has had such an impact on the rules of the game.
Allan langer for the win great great player one of the most gifted players to ever wear the number seven Jersey, Amazing how he tormented his apponents with evasiveness and playmakeing!
Should be in the top 10! When I was a teenager I watched Alfie lead the Broncos into 5 or 6 Championship wins. Legend
Laugh out loud at some names before Alfie. I want the drugs the other voters are on...
17
Cameron Smith
11 state of origin wins, 4x Wally Lewis medalist, 5x hooker of the year, 3x Captain of the Year, Golden Boot, NRL games record, Most ever point by a hooker, Premiership captain, Captained Australia to World Cup win, should be 3 time premiership player but two were stripped and 2 time Dally M Medal. Now how could you possibly argue against him being the greatest rugby league player of all time after seeing that.
The greatest number 9 to ever play the game, kicking game, passing game, vision to see what is happening and pick what play is needed, knows hot to control the ruck and just by being on the field he makes everyone else feel calmer and as if they won't lose. He is truly the greatest player I have ever seen.
I like him a lot and he plays for the Queensland team and his captain he plays for the Storm and his Captain and he plays for Australia and his captain. Cameron Smith is the top player that has become the captain. He has been captain since like about 9 to 10 years or so. Cameron Smith is such a good player
Cameron is the greatest thinking player, that is and ever has been! Skill and talent honed razed sharp with determination and never say die attitude to the end he will take the ball there himself!
Capt Cam Smith the greatest leader and player ever to b
18
Garry Schofield
He played for leeds Rhinos and hull fc great Britain and I think he played in Australia for a season. One of England's best ever players
Brilliant, mouthy now
19
Stacey Jones
Johns was the best half back for Kiwis. He's a very talented kicker who made the way for the Kiwis to be the title holder.
Go Stacey!
The chip and chase
He is so good at kicking.
Stacey jones is a very awesome player he is small but very strong and talented
20
John Raper
Possibly the best all-round rungby league player I ever saw, and I've seen a few since the 1950s. His positional play was superb and I don't recall him ever missing a tackle. And his tackles weren't the "second in" or "third in" efforts we see nowadays, he went in first, usually went low, and had his opponent on the ground before he could even think about getting a pass away. In attack, he backed up everywhere, had enough pace to make it awkward for opposing teams (he played five-eighth for some time) and had great anticipation.
The greatest ever. Simple and as basic as that.
With langlands and gasnier the best footballers ever to play the game. By a long way. The players today don't come close
A great lock and Australian captain.
21
Brett Kenny
He is by far the greatest player I've ever seen. Naturally gifted, very instinctive and could do anything on the field. Played 5 grand finals in 6 years and won 4, won the Challenge Cup with Wigan in 1985 and was head and shoulders the best player on the park. Was a huge part of the 1985 and 1986 Origin teams that beat QLD and was a standout player for Australia from the time he made his debut. Won the Golden Boot in 1986 but in all fairness he was the best player in the world in the world from 1982 to 1986. He always delivered in the big matches. The players that played with him and against him have acknowledged his brilliance.
The most naturally gifted player I've ever seen. Dazzling speed and acceleration, magnificent step and great hands. If you blink he has gone past you. He was so good at making breaks or putting players through gaps with 2 and 3 defenders converging on him and he did it in an era of Wally Lewis, Gene Miles and Mal Meninga. Definite candidate for Immortal status.
I have been watching RL since the 1970's and have to say Brett Kenny is the most naturally gifted and intelligent player I have ever seen. Never seen a player with so much time. Had everything. First saw him when Kangaroos toured UK IN 1982. He also played for Wigan for a short while, and although I'm a Cas fan it was brilliant to watch him live.
Poetry in motion, his deception was superb.
no doubts about saying he was the best I had the pleasure to watch.
22
Shane Webcke
Who the hell is this guy
23
Graeme Langlands
Chang the magic dragon was one of the best fullbacks, billy slater has nothing on this mighty st George dragon. R.I.P
Greatest fullback ever, great footwork, read the game brilliantly.
Greame Langlands is the greatest player to pull on a boot. Todays players don't rate with him.
Are you joking, Langland's beetson &Fulton are the best of all time.
24
Bradley Clyde
Best lock forward
25
Martin Offiah
Speed, speed, speed. No doubt that Offiah was lightening fast, but that was all there ever was to his game. Greatest British player? Not even close to Ellery Hanley.
First time I saw Martin was when he ran the length of the pitch in the third test at Sydney over 30 years ago. He was one of the greats.
Fast, just lightning! Watched him from his first games at Widnes, nothing ever as quick over more than a century
The best British league player bar none.
PSearch List