Top 10 Best Soccer Defenders of All Time
The Top Ten
1
Paolo Maldini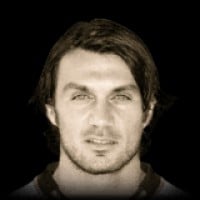 Paolo Cesare Maldini is a former Italian professional footballer who played as a left back and central defender. Maldini captained Italy for 8 years and AC Milan for 12, and was renowned for his leadership skills, earning him the nickname "Il Capitano", or 'The Captain'.
Vidic, Puyol, and JT are great defenders, but they just can't be compared to Maldini. He is on a totally different level. With 25 years of unbelievably consistent performance, 5 UEFA Cups, 9 Serie A titles, 5 Intercontinentals, and 134 caps for his country, his record speaks for itself. He holds the highest number of appearances in Serie A and the Champions League, among other accolades. AC Milan retired his No. 3 shirt in his honor.

He received only one red card in his entire career, unlike many modern defenders like Ramos who get red carded frequently. Maldini could play anywhere in the back. He was capable of neutralizing any threat and excelled in aerial duels. His tackles were a sight of complete elegance and beauty. He always played the game with passion and fairness.

During the 1990s, every striker who faced Milan was fearful of playing against Maldini. He managed to stop legends like Maradona, Ronaldo, Zidane, Rivaldo, Ronaldinho, Figo, and many others. Zidane once admitted that he was apprehensive about being on the same flank as Maldini, and Ronaldo acknowledged that he could never get past him.

Maldini was an absolute king of defense. He even possessed incredible attacking ability. Skilled at dribbling and one-on-ones, he could deliver accurate crosses and was also great at heading the ball. He was a master of dispossession, able to take the ball from any type of attacker. He was strong, fast, and dangerous. Strikers visibly paled at the sight of him on the opposition.

Under his leadership, AC Milan had a famous defensive record, conceding only 23 goals in 192 games - 7 of which were from free-kicks. There's a reason he is called "Il Capitano," meaning "The Captain" in Italian. Under him, defensive techniques reached new heights.

Phew! That was long, but this is just a fraction of what Paolo Maldini was. Truly a legend and the best defender ever to play the beautiful game.
2
Nemanja Vidić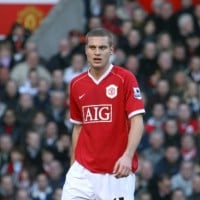 There are certain places where players don't dare to go with their feet. Vidić goes there with his head. A brick wall at the back, dominant in the air. He is always determined on the pitch, aggressive and a true leader. Captain of Manchester United, even though he's not English. He can also score goals with his head.
Just look at his body, and you can feel this man is going to tear you apart if you get near him. High work rate, tough like a brick. The best center back of modern football, perhaps only names such as Baresi can be put at a higher place than him.
Dominant in air and a titan on the ground, unarguably one of the best defenders there ever were, Vidic is steadfast and strong. He helps make one of the best defenses. He will play with a knee, a broken knee, and no knee.
3
Carles Puyol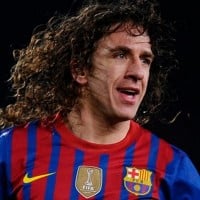 This man is the reason Spain won the World Cup. He single-handedly manned the defense with an amateur Pique at that time. He made Germany cry on their way home, despite Germany's brilliant World Cup run. He was the reason that Barca stands. No midfielder or striker can pass him. Cristiano Ronaldo fears this man like the devil with a pitchfork. This man is brilliant in terms of tactics, strength, heading skills, tackles. He is what every defender wants to be, the complete package. He is at No. 3... Clearly, these people don't watch football enough. He is the best defender since the last decade. He is already a legend, and football will lose one of its greatest assets.
The best defender of all time, I'd have to say, is Puyol. Although he doesn't possess the technical skills that other defenders have, there is no doubt in my mind that if I were to choose a defender for my XI, the first one would be Puyol. He has the leader traits and the aggressiveness. He's a scrappy player, but he gets the job done. No one can argue that! He's the biggest influence on me, and I strive to become such an amazing and accomplished defender.
4
John Terry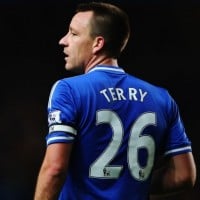 Terry's displays are usually all-action affairs, characterized by aggression, last-ditch clearances and tackles, and ruthless determination. He is also a decent passer of the ball. A natural leader, there's a reason why Fabio Capello was willing to lose his job over Terry's position within the England team. His partnership with Ricardo Carvalho under the stewardship of Jose Mourinho was the foundation of one of the meanest defenses in English football history. This partnership saw Chelsea win the league in both 2005 and 2006, and again in 2010 under Carlo Ancelotti.

His aerial ability is one to be scared of. Terry is a major threat from corners and has scored plenty in his time at Chelsea thus far. John Terry has made it to the UEFA Team of the Year on four occasions during the last decade. He isn't just a brilliant defender but also a leader who is a constant support to his players on the pitch. His playing style reflects the passion he has for the game.
5
Franz Beckenbauer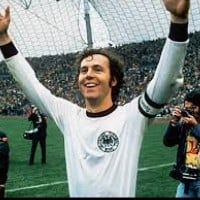 Franz Anton Beckenbauer (born 11 September 1945) is a German former professional footballer and manager. Early in his playing career he was nicknamed Der Kaiser because of his elegant style, dominance and leadership on the field, and also as his first name "Franz" is reminiscent of the Austrian emperors. He is widely regarded to be one of the greatest players in the history of the sport. A versatile... read more
Are you kidding me with this list? Gattuso isn't even a defender! And John Terry the best of all time, the number 1 defender? What the hell? Have a memory that's longer than the last 5 seasons! Proper Chelsea fans with more than a decade of football knowledge would surely have Ron Harris in ahead of JT.

Use your heads here, kids. If you don't know the guys on this list, you need to get out there and watch them on YouTube or ask your elders. There are great players you've never seen and are ignoring. Baresi, Maldini, Ayala, Cannavaro. These guys were genuine greats. And "Der Kaiser", Beckenbauer, he was the best of all time.
Are you people crazy not to vote for him? People think Vidić is better than Beckenbauer? People forget about legends. For example, in the goalkeeper list, Yashin was 8th! Pelé (in the best of all-time list) was not first! This list's top 5 should be Beckenbauer, Maldini, Moore, Baresi, Scirea/Roberto Carlos.
6
Sergio Ramos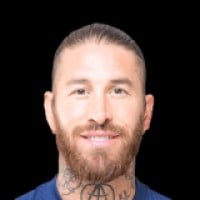 Sergio Ramos García is a Spanish professional footballer who plays for Real Madrid and the Spain national football team.
Of course, Sergio Ramos should be number 1. The dude has won every trophy in football, both at the club and for the nation. He captains Spain and Real Madrid, the best club team in football's history. He has taken FIFA Defender of the Year so many times. Recently, he was awarded best defender back to back from the 2016, 2017, and 2018 seasons.

What I love about Ramos is how he is so relaxed with the ball. Not only is he a terrific defender, but he is also magnificent with handling possession from Madrid's back four.
Best defender in the world. Good as central, left, or right. Has speed and a hard kick. Plays aggressive and rough. Some say he's a dirty player, but he does anything to defend his team's net. Great at headers and at keeping his possession. Exceptional player. He is the best because no one has all the qualities he has.
A versatile player who has skill, creativity, pressure, and speed. One can play him almost in all positions. From the left wing, central, and right, even in the middle of the park. I urge other defenders to emulate him and my message to my best coach ever in all sports, José Mourinho, treasure this asset.
7
Bobby Moore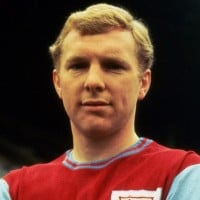 Robert Frederick Chelsea "Bobby" Moore was an English professional footballer. He captained West Ham United for more than ten years and was captain of the England team that won the 1966 World Cup.
I would only consider Beckenbauer as a contender to this man's superiority in defense. The only problem with rating the best defender ever is that full backs and wing backs are included, who also contribute to the attacking phase and less to the defensive phase than a central back. As such, centre backs should rule this list. Full backs are more rounded than centre backs, but centre backs are better defenders, in general.
Well, when the great Pele says Moore is the best defender in the world, he's probably a top 4 defender ever.
I find it offensive he is not top. He was quite simply the perfect defender.
8
Roberto Carlos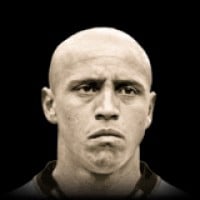 Roberto Carlos da Silva Rocha (born 10 April 1973), commonly known as Roberto Carlos, is a Brazilian former professional footballer who now works as a football ambassador. He started his career in Brazil as a forward but spent most of his career as a left back and has been described as the "most offensive-minded left-back in the history of the game". Carlos is also widely considered one of the best... read more
Unbelievable. Probably the greatest defenseman ever, and maybe even one of the best players. Amazing free kicks, possibly the best ever, good pace, wonderful attacking prowess, and still amazing in the back! Great both defensively and offensively. If you don't believe me, look up Roberto Carlos' amazing goals on YouTube. And prepare to be amazed. You will think he is a striker.
Runs very fast, shoots very strong, a comprehensive defender who could handle all the positions.
He is one of my heroes from Brazil. I didn't see many of his matches, but I think he is so dangerous.
9
Philipp Lahm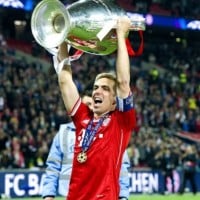 Philipp Lahm is a German professional footballer who plays as a right back or defensive midfielder for Bundesliga club Bayern Munich.
Amazing defender, leader, captain, and person overall. And not a red card under his belt!
So talented and a legend for both Bayern Munich and Germany. Unstoppable and one of the best German players.
Best defender of the best team of the best league of the best country, so scary! Blue, ha! I know that.
10
Gerard Piqué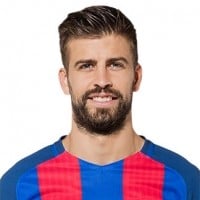 Gerard Piqué Bernabéu is a Spanish professional footballer who plays as a centre-back for FC Barcelona and the Spain national team.
He's gone and become the best in the world at present times, and more is to come from him as the old Puyol reaches the later stages of his magnificent career. Pique rules the world of defense.
This guy has saved Spain more than once. Now he's doing the same for Barcelona.
The World Cup winner. Heart of Barcelona's defense all these years.
The Contenders
11
Franco Baresi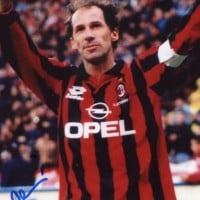 Sure... He is surely in the top 10 defenders in the world. Forza Italia!
12
Thiago Silva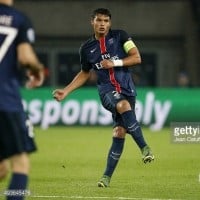 Thiago Emiliano da Silva, commonly known as Thiago Silva, is a Brazilian professional footballer who plays as a central defender for Ligue 1 club Paris Saint-Germain and the Brazilian national team.
Thiago Silva is in the top 5 of the best defenders of all time.

He almost always stands up because he doesn't need to tackle to steal the ball. Incredible anticipation. He knows where the ball will go before it even moves. Whenever he tackles, there is a 99% chance for him to steal the ball. I never saw him make a tackle for no reason.

He is recognized by many players, commentators, etc., as the best defender in the world. Barcelona kept trying to get him for weeks, partly because of how he humiliated Messi. He is never directly involved when the opponents score a goal. On the contrary, he is always there to try scoring when he can.
What! Thiago Silva is the best defender in the world. All you have to do is visit any other website ranking the defenders to be sure. He is the captain of the Brazil national football team, so of course, he's the first in the world, even if nobody knows or likes him.
13
Alessandro Nesta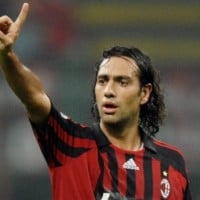 He is so powerful, fast, and got everything a top center back requires. I've never seen a defender playing like this. His power, slide tackling, and clever anticipation are put to good use, even if he is old and has reduced pace and speed. Because of him, Lazio won the Scudetto.
One of the most talented defenders in the history of football. Sadly, because of injuries, he wasn't able to become the beast he should've become. Too slow at times and not physical enough. But a legend he is. Deserves to be top 20. Imagine if he hadn't had his injuries. From an Inter fan, the utmost respect for this man.
He has an excellent football brain and is a textbook of tackling techniques. An idol for all emerging centre backs around the world. In short, if defending is a religion, Alessandro Nesta is God!
14
Fabio Cannavaro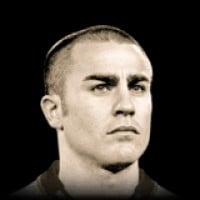 Internationally he is THE BEST defense, despite his lackluster club career. There is a reason that in 2006 they nicknamed him the Berlin Wall. He simply couldn't be beaten. Only 2 goals were scored on Italy, one was an own goal that he had no influence on, and the other was a penalty shot by Zidane. A stellar performance by one of the best defensemen of all time.
Beckenbauer also won the Ballon d'Or three times. I think Fabio is a bit overrated for winning this Ballon d'Or. Yes, he did well in the World Cup. That was his prime, and it lasted for a lesser time compared to Nesta and Maldini. But still, Italians do it best.
This must be number one! Cannavaro is the strongest defender forever. He began his career in adolescence and helped Italy win the World Cup. Amo Cannavaro, grazie capitano...
15
Rafael Márquez
Rafa Márquez should be in the top 3, in my opinion. He's basically won every important trophy out there. The only one he doesn't have under his belt is the World Cup, but other than that, he should be in the top 3. Such respect for that man. He's made Mexico's national team what it is today, and he's still going now. Age 35 and now playing in the Serie A with Hellas Verona, he's still going strong. You can't really say that about defenders at that age. Surely, he should be in the top 5 at least.
Marquez is the guy who made Mexico what it is, how he's the captain, and the captains lead their team. That shows that Marquez is a great leader and a Mexican legend.
Márquez is the best defender in the world and has been the best for as long as I can remember.
16
Rio Ferdinand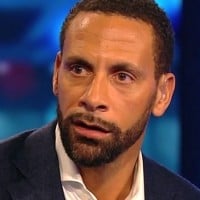 Rio Gavin Ferdinand is an English former professional footballer who played as a center back, and current television pundit for BT Sport.
The fact of the matter is Rio Ferdinand was exceptional in every aspect of the game. He was not only skilled - he was brilliant. He knew where to be, and he always seemed multiple plays ahead of the other players on the field. Most importantly, he understood quality sportsmanship more than anyone else on this list. If anyone deserves the title of best defender, it is Ferdinand, my ultimate soccer inspiration. God bless!
He's the kind of defender that's not too beastly from the aggression department. But he adds to his team an unbelievable amount of great understanding of how to defend in every situation. He's the best game reader when defending and nobody like Terry ever does well when they just dive into every moving object on the field, including the opposition's legs.
Rio is one of the best central defenders that have ever existed in this world. Thanks to his game-reading abilities and both the influence and boost he gives to his team. Long live Gervin.
17
Jaap Stam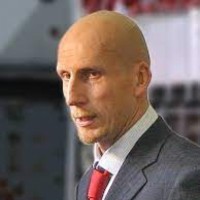 Jaap Stam has had a wonderful footballing career, playing as the heart of many world-class team defenses, such as Manchester United, AC Milan, and now Ajax. Stam should be at least in the top 10.
18
Vincent Kompany
A leader. Ability to perform consistently. An exceptional defender with a high degree of offensive and attacking skill set. Power with size, grace, speed, and agility. Deceivingly fast and positionally sound. Intuitive and relentless. Great vision on the pitch. Arguably, one of the best in his craft.
Without him, Manchester City would definitely not be at the top of the Premier League!
This is simply the best defender in the world!
19
Denis Irwin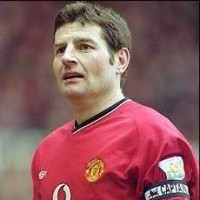 20 Cafu
21
Dani Alves
He is the best right back in the world by far and part of one of the best teams ever. Named in the World XI but still placed in the 50s? Really?
22
John O'Shea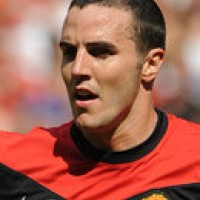 23 Djalma Santos
24
Ashley Cole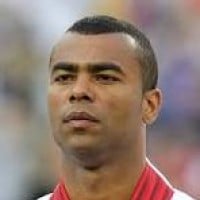 Ashley Cole is an English professional footballer who plays as a left-back for Los Angeles Galaxy in Major League Soccer.
The best left back in the world!
There is no other player who is better than him in the position that he plays!
Nobody can deliver the crosses that he does from the position he plays.
His counter-attacking skills are superb!
He plays very well.
25
Lilian Thuram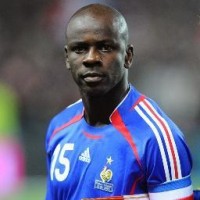 Simply the best. An incredible defender with speed and a lot of intelligence in his moves.

He didn't score much in his career, but it's all thanks to him that France beat Croatia in the semi-final of the 1998 World Cup.
Thuram quickly became one of the best defenders in the world after his debut. He became a very essential part of the France national soccer team. He was fast and reliable on corner kicks. He deserves to be in the top ten of this list, not 17.
PSearch List