All Time Best Position Players in Baseball
This is a very debatable subject, but I am listing the top ten all around baseball players, excluding pitchers.

The Top Ten

1 Willie Mays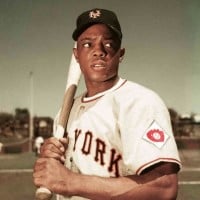 Willie Howard Mays, Jr., nicknamed "The Say Hey Kid", is an American former Major League Baseball center fielder who spent almost all of his 22-season career playing for the New York/San Francisco Giants, before finishing with the New York Mets.
Willie was superb in every facet of the game. He excelled beyond the other all-time greats.
I believe he is the greatest baseball player ever because he can do everything.
He played his position better than anyone else, before or since!
660 home runs, 2 mvps, rookie of the year, and lifetime 305 average. The Say Hey Kid stays on top.
2
Babe Ruth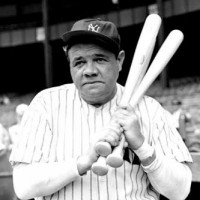 George Herman Ruth Jr., better known as Babe Ruth, was an American professional baseball player whose career in Major League Baseball spanned 22 seasons, from 1914 through 1935.
Beast no doubt really between him and Mays 1A and 1B. Jeter being number 4 on the list he isn't even the best player on his team lets get real. He is the face of the organization but Arod way better. Arod is a better hitter o ya and way better defensive shortstop... come at me
Great Pitcher, Great Hitter, 714 bombs, .342 BA, .690 Slg Pct- career record. The Great Bambino was the first home run hitter, and is one of the best.
And he served 2 years in the military. He served America and so has baseball.
Don't forget to add how he hit more home runs than entire teams combined.
3
Derek Jeter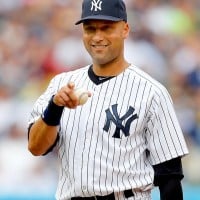 Derek Sanderson Jeter is an American former professional baseball shortstop, current businessman and baseball executive who is the chief executive officer and part owner of the Miami Marlins of Major League Baseball.
His range, agility, poise, and his strong bat in the clutch make him the best. He deserves the #1 spot!
He has so much grace and class to go along with his natural born talent.
Will be the best ever by the time his career is over!
Your my favorite shortstop!
4
Ted Williams
Second greatest hitter of all time (Ruth), and a poor outfielder. Would be my DH on an all time team.
5
Roberto Clemente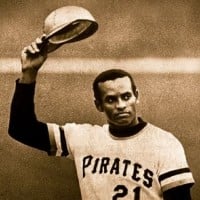 Roberto Enrique Clemente Walker was a Puerto Rican professional baseball right fielder who played 18 seasons in Major League Baseball for the Pittsburgh Pirates.
Best defensive outfielder of all time and the best hitter vs. good pitching in history. How could any be more complete with that comment?
When Mays says Clemente is the only player comparable to him then it confirms what we saw first hand!
What an arm and batting consistency. Speed but elegance fielding...
6 Ty Cobb
7
Hank Aaron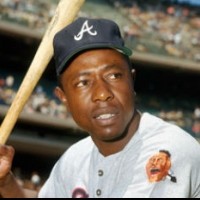 Henry Louis Aaron, nicknamed "Hammer" or "Hammerin' Hank", was a retired American Major League Baseball right fielder who served as the senior vice president of the Atlanta Braves.
All time leader in home runs-755. Hit for avg, power, and was quick on the basepaths.
Still the Home Run king.
If jeter is consistent then Aaron hit 700 homeruns, played incredible 5 tool career, hit 40 homers for many seasons
8
Lou Gehrig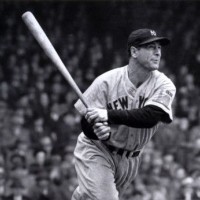 Henry Louis Gehrig, nicknamed "the Iron Horse", was an American baseball first baseman who played his entire professional career in Major League Baseball for the New York Yankees, from 1923 until 1939. Gehrig was renowned for his prowess as a hitter and for his durability, which earned him his nickname ...read more.
9
Stan Musial
Racked up total bases like crazy. Defensively always belonged at first base, not outfield.
The third greatest baseball player ever. WIllie Mays is #1 and Babe Ruth is #2.
10
Mickey Mantle
I knew Mickey; he finally admitted, albeit too late in his career, that he should have taken better care of himself. What power! What strength and speed.
Extremely great and played almost his entire career on knees that were so bad most players would have quit in their rookie season.
If he would have taken better care of himself, he had the power, speed, and all of the above to have been the greatest player ever
The Contenders
11
Barry Bonds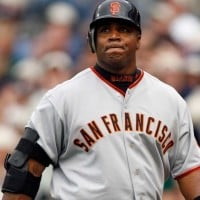 Barry Lamar Bonds is an American former professional baseball left fielder who played 22 seasons in Major League Baseball with the Pittsburgh Pirates and San Francisco Giants.
Was on a certain HoF path, but started cheating like McGwire and Sosa after the media fawned over them during their fraudulent HR record chase. Bonds proved for all of us how much performance can be inflated if you're one of the cheaters. So sad. I liked him immensely in his early years, now disgusted. Still, not as disgusting as that three-time loser who cheated his entire career even after suspensions.
All around the best. If he didn't use steroids he wouldn't have been, but he would still be HOF caliber. Statistically he has 500 steals and 500 homers, which means he is versatile. Derek Jeter is the most overrated player in sports.
12
Mike Schmidt
Just the best, bottom line. No one better at that position. EVER!
Amazing defensive player as well along with hitting the clutch home run in the 8 and 9th inning during pressure cooked games
13
Honus Wagner
People who are well informed rank him in the top 5 or at least top 10.
14 Chipper Jones
15
Shoeless Joe Jackson
Right. For a long time I've said Rose and Shoeless before Bonds.
16 Cal Ripken Jr.
17
Pete Rose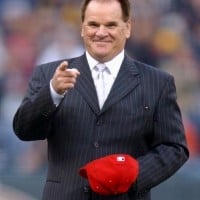 18
Ken Griffey, Jr.
Griffey should be in top five. He made some amazing plays and went all out, nothing held back.
19
Jackie Robinson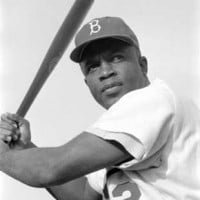 Jack Roosevelt Robinson was an American professional baseball player who became the first African American to play in Major League Baseball in the modern era.
Broke the color banner.
20 Xander Bogaerts
21
Joe DiMaggio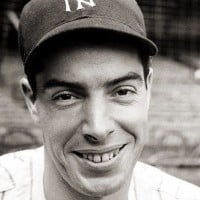 Joseph Paul DiMaggio, nicknamed "Joltin' Joe" and "The Yankee Clipper", was an American baseball center fielder who played his entire 13-year career in Major League Baseball for the New York Yankees.
The best center fielder of all time, and a REALLY underrated player.
22
George Brett
George Brett was a great gamer.
23 Carl Yazstremski
24
Carlton Fisk
Catcher is the most tiring position in the game and he's the best catcher of all time so that makes him the best position player of all time. He was better with the Chisox than Bosox by the way.
25 Brooks Robinson
PSearch List