Top Ten Concerts and Live Performances
The best rock, jazz, R&B, etc. performances in history, including TV shows, concerts, festivals and such.
The Top Ten
1
Queen (Wembley Stadium 1986)
There will never be another frontman quite like Freddie Mercury! I saw Queen live in concert five times and my favorite has to be my first concert at the Erlanger Theater in Philadelphia in 1975. A then unknown band called Kansas opened for them. The Erlanger was a small and dated, but classic, venue that was torn down a few years later. That night, Queen was just amazing and we were close enough to almost be able to catch one of the roses that Freddie Mercury threw into the audience at the end of the evening as he stood breathing heavily into the microphone. I felt like he was looking directly at me- or maybe it was my brother who was standing next to me, but no matter. The girl in front of me caught the rose, but I felt like he was throwing it to me. I was 14-years-old and it was my first concert--and an evening I will never forget. Thanks Freddie, Brian, Roger and John!
There are no words that can truly give justice to Queen's performance. They were all AMAZING. Freddy could move the crowd anyway he wanted to and even as I watch this concert today I can't help to sing and dance and clap or anything... They were and still are a kind of magic
There is one one Freddy Mercury. It has always amazed me that no other lead has been able work the crowd in anything like the same way
It is hard to think there can ever be another live performance to top that one from Queen on that summer day in Wembley. To create such synchronization with such a big crowd is so rare and takes a very rare figure to make it happen. Freddie was such. He was truly unique. To see what he's doing there on that stage it's to watch a genius in the happening. in one word UNBELIEVABLE!
2
X Japan - The Last Live (Tokyo Dôme - 1997.12.31)
The melody is so beautiful the instrument the guitars the drums the piano are also great. The performance are awesome. But it brings a sad moment because the bands are going to disband.
Amazing, its them at there best E.G the solos and the vocals. And it's so sad as well as its the last time Hide are together and the band as they were and should be now. - TD17
X Japan is Great!
X Japan is the God of Japanese Rock!
The Last Live is one of the most incredible concerts I've ever seen. Not only was the band in top form for what was to be their final concert with original lead guitarist, hide, prior to his tragic death, it also featured some of the most breathtaking examples of fan participation. There was literally an 8-minute stretch where the crowd sang the chorus of an X Japan song, without instrumental backing or the band even being on stage.
3
Michael Jackson (Bucharest Live Tour 1992)
Michael Jackson Bucharest Live Tour is the best concert I have ever seen in my life (have the DVD) I have been to many, many concerts and this is the best. I watch the DVD over and over again. Every time I watch it I see something I missed in an earlier viewing. Michael is the greatest entertainer we have ever had, a gift from heaven unappreciated. RIP Michael You are forever in our hearts. I love you Michael. You are my daytime, my nighttime, my world. See you on the other side I hope. Simmering & Sizzling! - jetfan9911
I didn't see it in real life *i wasn't not born yet* but I seen it on youtube and it was the best tour I ever seen!
Michal Jackson is a legend, up to him I don't know any musician, singer, dancer, performer,
entertainer and showman.
That is why I voted for MJ.
Also in worldwide, ''Bucharest live tour in 1992'' concert videos would became the most selling, watching and know document in the world. - alliah
Not just (Bucharest Live Tour 1992) but all his concerts are greater than any other artist king of pop greatest entertainer of all time
4
Heart (California Jam 2 1978)
Fisher, Fossen, Deroizer, Leese and the Wilson sisters. It just don't get any better than that. The best live act in the history of music, Rock on Ann & Nan.
Heart was the best band at one of the biggest concerts ever. Need I say any more.
Play all the heart. Song
A show from MTV is ranked higher than Heart at Cal Jam 2. How can people compair the two. Heart played in front of 300'000 people and were perfect thru out there set. This is CRAZY.
5
Woodstock (Bethel, New York 1969)
1/2 a million people in one crowded area, with some of the most amazing artists of that era! Could we have 1/2 a million people together for three days now? NO, everyone would get ticked off and kill each other! At Woodstock, there were no deaths and 2 births. More people left than arrived! Plus, Jimi Hendrix, the Who, Janis Joplin, Grateful Dead, all of these bands changed music! How is this not better than X Japan? - gibsonrock53
The winner by a mile. Its just a fact that Jimi Hendrix alone was more memorable and more spectacular than Freddie Mercury; add in the rest of the stellar lineup turning in lifetime best performances, plus the stars be aligned in a way that will never happen again, and Woodstock is the tops among all live concerts in history.
The history of music should be counted before woodstock and after woodstock. Three days that changed the world.
Are you kidding? I wasn't there, but didn't have to be to know THIS was the greatest rock n roll event ever!
6
15th L'Anniversary (L'Arc~en~Ciel - Tokyo Dome Nov 25-26th 2006)
A moment of glory... after nearly two years without any real concert, these guys gave all of themselves to show us what a real performance is... all that because of their 15th anniversary. Amazing... pure magic.
The production of this Live is of such quality that everything is just perfect, from the performance, lightning, sound, wardrobe to the feeling of the Concert.
the best concert of theirs and they prove that they are strong and great. they played their epic songs here esp the rare ones I'm in pain and bye bye - ronluna
This concert is so amazing... I always watching this concert and I am not boring to watching this concert... good luck for l-arc-en-ciel..
7
Bon Jovi (Wembley 1995)
Wow 3 nights straight you gotta hand it to these guys their awesome. And they don't give up easily don't you think
3 night show and about 50 Songs played. The DVD of this concert is amazing - richie4life
Just magic... no words to describe it! Best concert ever!
Must've been awesome! - bobbythebrony
8
Metallica (Seattle 1989)
I was rocking and having a good time at this concert, in my dads sperm
Everything is perfect in this concert..
Drum sound, guitar, and hetfield's beastly fantastic voice!
Includes a fantastic set list, with legendary performances, like when they tear down lady Justice at the end of "... And Justice For All", always sends shivers down my spine.

Greatest Concert Ever.
The prime of Metallica playing one of the greatest concerts! Should be up there with Woodstock! - gibsonrock53
This is just Metallica at it's best... how could you NOT like this? I mean, the crowd was wild...
9
Led Zeppelin (Madison Square Garden 1973)
How is this not in the top ten! One of the best proformances of one of the best live bands ever! Just look up "Stairway" from this show on YouTube. Plant is on and Page wrecks it for 2:40 during the solo... With his eyes closed!
The band at their prime. All the best material is shown in this powerhouse performance
Metallica at seattle is still one of my very favorite concerts
The song remains the same. This one of the best live performances of all time, second only to The Who Live at Leeds
Biggest, Baddest and best band ever. They set the mark for all else to try and attain. There is only one...Led Zeppelin
10
Deep Purple (Made In Japan 1972)
, Child In Time, if that doesn't make you shiver with emotion, you ain't got no business voting for music. One of THE best performances ever.
The best live album EVER.
Space truckin' is beyond and above any comparition
This was the PEAK of the creativity, technique, improvisation and energy of Deep Purple, at the classic MK II.

It's considered one of the BEST live Rock albums in history, with a good reason. (The best, in my opinion)
So many definitive live versions of their songs are in this album, especially Child In Time (SUPERB VOCALS! ) and Highway Star (the improvisations at keyboards/guitar and the Energy sounds breathtaking here)
Everything was right in the point, so perfect.
The Contenders
11
The Monterey International Pop Festival (Monterey, Calif. 1967)
The Monterey International Pop Festival, the first rock festival ever held in 1967 two years before Woodstock. Playing at Monterey were The Mamas & the Papas (they also helped organize it), Simon and Garfunkel, The Who, Jimi Hendrix, Janis Joplin, The Association, The Animals, Canned Heat, Otis Redding, Country Joe and the Fish, Jefferson Airplane, The Byrds, Buffalo Springfield, and many more. Cool, huh? - Blue_Devereaux
The Mamas and the Papas were jerks in this concert with stupid Cass Elliot holding a torch to try and burn everybody due to her recklessness behavior. Cass Elliot should have been sick 🤒 with cancer throughout her entire life. I picture her running 🏃 away crying 😢 from her so-called bandmates.
12
Nirvana (MTV Unplugged 1993)
This is my favorite CD of all time. Not to even mention the DVD of the concert is amazing, it is my favorite single piece of music of all time. Thanks for putting it on the list.
I agree one of the best concerts of all time, and the fact they did it their way against everything MTV told them makes it so much better. I won't pretend to be well versed in all the concerts listed above, but to say Linkin Park (who I like) and Bon Jovi (seriously) are above this performance seems comical. For what it's worth, from what I've heard that Monterey festival should by far be first, so many influential artists first showed their chops there.
The best thing about this is that it's considered one of the best live performances of all time, and they didn't even play Teen Spirit. That's saying something about Nirvana...
The whole live experience: the music, the vibe, and even the interaction with the fans from Kurt makes this the best concert that I have ever seen (and I've seen a lot).
13
Pink Floyd (PULSE 1995)
The most amazing show I have ever seen. Great fans to create the atmosphere with fantastic sound but the theatrics and Light show were the best I have ever seen by a country mile!
I can't take this list nor this website very seriously if the Pink Floyd PULSE concert isn't at or near the top. Come on? 36?

Here is to never returning to this failed website!
SHINE ON YOU CRAZY DIAMOND!
You missed the mark on this one. Should have been way higher. The performance was flawless, the sound excellent and the film/lights & laser show was really unbelievable, even by today's standards. David Gilmour's guitar solo on Comfortably Numb is still considered one of the greatest solos in rock history.
Music that will live on as long as Beethoven, performed by the best live musicians of the genre, with a stage show that trumps everything. I was fortunate enough to see the show on tour in Oslo, and got the terrific add-on of "Marooned". I have been to a lot of concerts and live shows, indoors and out. Nothing has been in the same league as this. As others have commented, this belongs in the top three.
14
Freddie Mercury Tribute Concert (1992)
Hands down the greatest energy and enthusiasm from the audience and the artists involved. A fitting tribute that is unmatched to date. An emotional, yet conclusive gig demonstrating that Freddie was not only one of the most loved and respected musicians for that time, but also had such a powerful voice that none of his peers alike could even remotely compete with.
The best music and line up ever David Bowie, George Michael, say no more
This must be in top 3
Just quality
15
Linkin Park (Live in Milton Keynes, UK 2008)
This is the best live performance I have ever seen. Chester Bennington is just amazing and the only person I know that sings better live than in studio. If you don't like Linkin Park then go to hell. - lukestheman4
Linkin Park are the greatest performers of all time. To see their concerts is once in a life time opportunity...!
Breaking The Habit is the best from this concert. When this song ends and Chester finishes the song... He have style like the others from the band.
It is best band in the word... Some of their songs are remarkable... Seeing them is a huge opportunity...
16
The Band: The Last Waltz (Winterland 1976)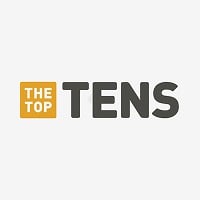 The Band was a Canadian-American roots rock group formed in 1965 . Which originally consisting of Rick Danko (bass guitar, double bass, fiddle, vocals), Levon Helm (drums, mandolin, guitar, vocals), Garth Hudson (keyboards, saxophones, trumpet), Richard Manuel (piano, drums, vocals) and Robbie Robertson ...read more.
I saw the special on PBS years ago and just fell in love with The Band. Their music was incredible, just so real and down to earth. You can tell by the who's who of musicians at the time that showed up to perform with them that they were highly appreciated by their piers.
Some of the best musical artists of the time were here, check out the Staple Singers, Neil Young, Van Morrison's performances and tell me why this show is not way higher on the list.
How can this be so far down the list...it's top 10 if not top 5 easy!
It's primarily due to ignorance, as well as the age group, exposure and preferences of most of the users on the site. - Billyv
There's a video of the whole concert (over 4 hours) that shouldn't be missed - Billyv
17
Lollapalooza I (1991)
Living Colour, The Rollins Band, Butthole Surfers, Nine Inch Nails, Siouxsie & the Banshees, Jane's Addiction. Finally a redefinition of what music could and should be.
Totally non-commercial. genuine
18
Iron Maiden (Rock in Rio 2001)
Now THIS is what I call a live show. A great live album to go with Brave New World. - IronSabbathPriest
I wish I could've been there - bobbythebrony
Deserves to be at the top... #1
19
Pink Floyd (Live at Pompeii 1972)
Pink Floyd should not even be on this list. There are bands and there are Epics.
These guys make the latter hands down. Nobody has matched the creativity of their classic Rock hits.
These guys were writing numbers that the world could only dream. In 100 years from now their stuff will still stand the test of time.
Too young to see it live but great to listen to.
Amazing perfomance. - MaxPap
20
Led Zeppelin (Royal Albert Hall 1970)
Led Zeppelin is the best live band to ever exist. Each member was so in sync with one another and RAH is nothing but raw talent. I hate to see the gods of rock so far down on the list
Best live band ever no comparison should be no. 1
Raw talent..no frills, just pure innovation and rock!
The greatest band ever. By far
21
Bob Dylan's 30th Anniversary Concert (1992) Dylan and Friends
Simply take a look at th musicians and singers involved if you can't listen to the whole thing; though you should treat yourself. Also see the list "Best Performances from the Bob Dylan 30th Anniversary Concert for more info. - Billyv
22
ABBA (Wembley 1979)
speechless
23
The Concert for Bangladesh - George Harrison & Friends (1971)

The first major rock concert for charity with various stars. Significant accomplishment by George Harrison, besides the great music. - Billyv
24
August Jam (Charlotte Motor Speedway 1974)
Would love so much to see photos of that concert. I was there. I scaled the wall to the press box building to the roof. There was a roof hatch door. We opened it (broke in). We got chairs to place on the roof. I had a leather reclining lazy boy lounger sitting on a press table on the roof of that building. Yes, it did fit through the hatch. I most certainly had the best, most comfortable seat among 250,000 people. Just by luck and a nimble wall climb. I was high as a kite! The only one higher than me (in altitude) were the guys flying the helicopter.
Awesome this hit the top 10. I was 18 and drove from Kingsport, TN with my boyfriend (future 1st husband). I can see all the cars, even now, parked in the grassy median of the highway. It took us awhile to walk to the speedway, but right before we got there people had crashed the gate and we got in free! I remember people in the ticket booths in the bleacher stands selling Mr. Natural. Laugh out loud We went down on the speedway floor and on occasion would walk up to the stage. Remember Emerson, Lake and Palmer and the rotating piano? What a great time. Haven't seen or been to another weekend concert like that since. Better not share everything else we did! It was the 70s, after all.
I was 16 and I hitch hiked from Montgomery Alabama. Most amazing music event of my life. We camped dead center of the quad speakers. What an experience!
ELP blew everyone away! Keith Emerson playing Grand Piano while levitating & turning end-over-end - Most Amazing Ever!
25 L'Arc~en~Ciel (AsiaLive 2005)
26
Jackie Evancho ("Dream With Me In Concert" TV Special; Ringling Museum, 2011)
An 11-year old musical prodigy the likes of which has not been seen for 100 years or more; bikers, truckers, rockers, ex-military and other tough guys brought to tears unashamed. The most beautiful human voice ever recorded.
An amazing concert by a prodigious young talent, arranged and produced by multiple grammy-winning producer David Foster for THIRTEEN productions, and PBS Great Performances.
Jackie isn't even 14 yet, but she's had the most beautiful singing voice in the world for several years now. This concert, done with über-producer David Foster, broke pledge records for PBS stations all over the country. Absolutely incredible, even though this was recorded just a few days after her 11th birthday.
More talent at 11 than many adults!
27
Pink Floyd (The Wall: Live in Berlin 1990)
Roger Walters being in the the right palace at the right time.
The one of the best light show, the best live projections (The new wall has a 3D projections tru the whole wall), the best 360 degree sound system, and one of the best cca 20 musicinas:) you can't have more at one place.

A hail of firework explosions, hundreds of large rectangular bricks, crashing planes, enormous puppets, 3D effects. Surely, this is not your average concert. And don't forget the concept of the show is 21 years old!
Come on! They literally built an entire wall and knocked it down the choreography costumes light effects and everything was unreal it was as if you were watching a play I would kill to have been there.
A massive star-studded event with amazing talent, and one of the best selling shows in history.
28
Regine Velasquez - R2K the Concert (Manila, Philippines 2000)
the concert marks the first opening salvo for 2000.. and she nailed it! she is one of the greates artist the world has ever produced.. her voice is so powerful the whole country was poured by rains and thunderstorms but she still fill-up the massive Araneta Coliseum for two-nights in high-octane perfomance and glamour! the REAL QUEEN OF ASIAN DIVAS!
This is the most epic Filipino local concert to date, filling the Big Dome (Araneta Coliseum) for 2 Consecutive Nights. This is the concert that set the bar high for other Pinoy concert artists. The concert that brought out the best of every Pinoy. The concert that defined REGINE VELASQUEZ as an epic concert director and a supreme DIVA that no other Asian singer can reach. She didn't only soar high physically, but also vocally. Regine Velasquez!
Hailed by Wikipedia as the best concert by an asian artist after 25 years. - reigne27
yes thats true... the only SONG BIRD - audrey
29 L'Arc~en~Ciel (L'7 Trans ASIA via PARIS Tour 2008)
30
The Mamas & the Papas (Hollywood Bowl 1967)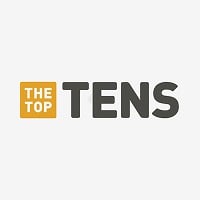 The Mamas & the Papas were an American folk rock vocal group that recorded and performed from 1965 to 1968, reuniting briefly in 1971. The group was a defining force in the music scene of the Counterculture of the 1960s.
Worst concert EVER! Cass Elliot held a torch to try and burn everybody.
31 Ringo Starr and His All-Starr Band (1989) Lake Compounce, CT
32 The Rolling Stones (Altamont Speedway 1969)
33
Neil Diamond (The Greek Theatre 1972)
Unbelievable night... Tree People I'm singing for you too
34
Fleetwood Mac (Rumours Tour 1977)
Few bands ever had two women and a man on vocals, this gave Fleetwood Mac a plasticity shared by a super-minority of groups
Fleetwood Mac is the pinnacle of musical talent
Lindsey Buckingham's guitar sounds as if it's played by a man who spent his life studying women.
His flat jams when called for but it's his subtle touch and those undertones and unplayed notes at just the right time...my goodness his intuition feels feminine it's so good.
The combo makes the hair stand on end.
Christie McVie makes my heart hurt her hope for her man whoever he is, is one lucky dude!
Stevie? What can someone say with words to explain her? Power?
If vocal strength were punches she'd be convicted of manslaughter
The entire group - Just amazing
Why are you even here reading this slob's words? Leave now & go listen.. : )
35 L'Arc~en~Ciel (Grand Cross Conclusion 1999)
36
AC/DC, Pantera, Metallica, The Black Crowes (Monsters of Rock, Moscow 1991)
This has to be higher. With AC/DC were Rock Gods, Metallica was in there prime, Pantera was ready to take on the world, The Black Crowes were alright. Pantera only played 45 minutes at the most. But They kicked everybody's ASS. Phil Amnesio said it best,"This must be a Dream but know this is better than a dream."
1 and a half million people turned up to this concert, and it still sits low on the list?
Right! This need a higher position!
One of the most incredible shows ever
37
The Ozark Music Festival (Sedalia, Mo. 1974)
I was there & it was incredible.
I was there. Beautiful girls, awesome music, great times
Wow, hitch hiked from Pittsbugh, Pa saw a lot. Did a lot
38
The Beatles (Ed Sullivan Show 1964)
This is the most influential performance of all time and it's rated 36 that is BS
I mean this one began the British Invasion, and also created and motivates and make international other bands become bigger in an international way such as the Animals, Rolling Stones, Searchers, and more. Also make the Beatles a known artist in the world, and I Want To Hold Your Hand became number one in the U.S.
Why is this number 36 and not NUMBER 1? This performance shaped culture forever. And how is a performance by The Band ahead of it? I have so many questions.
The incredible little show that changed music world for ever
39
Guns N Roses (Tokyo 1992)
Best live performance. Patience is the best.
One of the best concerts in human history! - god_of_art
Guns N' Roses are best showmen. - Jaroslav-Lokomotíva
Why isn't this concert on top
40
AC/DC (1978 Hammmersmith Odeon If You Want Blood Tour)
This should be higher up on the list! It AC/DC at their peak!
It is AC/DC at their peak!
It WAS AC/DC at their peak!
41
Allman Brothers Live at Fillmore East

Peoples jaws dropped at the unbelievable performance of Duane and the rest of this magnificent performance.
Greatest live show ever. They could actually improvise their music and make long interesting jams on the spot.
42
Jean Michel Jarre (Moscow 1997)
Only saw the London dockland show but the scale for it time was amazing
The largest concert ever performed, in terms of estimated attendance - 3,500,000. - Metal_Treasure
43
Avenged Sevenfold (Long Beach Arena 2008)
Avenged Sevenfold! BEST. BAND. EVER! They completely rocked this show.. Amazing guitars, drums, bass, and vocals! And, amazing energy from the band and the fans! Great Job Avenged Sevenfold! RIP Jimmy "The Rev" Sullivan 1981-2009 foREVer
This is a show in long beach and this show was recorded for theyr dvd... - a7xaresimplythebest
In the later years this concert will emerge as a classic..
In terms of performance and showmanship, this was one of the better live shows of all time.

However, Queen Live at Wembley (1986) is far and away the best.
44
Muse (Wembley 2007)
Muse is the greatest live rock show of this era. A combination of Queen's rock opera and Pink Floyd's laser show. It is KISS mixed with Cirque du Soleil theatrics. Unlike most pop shows these guys are real musicians with better songs and have real talent. It is hard to pick one Muse tour as every tour seems to keep getting better. Drones was incredible and now Simulation Theory. The fact that they sold out Wembley and we have it on DVD makes this one unforgettable.
This was the first sellout in the new wembley stadium, and was awesome and fantastic! They made a cd and dvd for the two nights Muse was there! A great concert and one all Muse fans wanted to attend. Listen to it an vote! - noisyboy43
To be honest this concert is a lot beter than some of the ones that are in the top of this list, it was so unique and it should be on the top of the list at least on the first ones. This concert rocks specially the last part of Stockholm Syndrome it was so phenomenal! If you love rock you can't miss this concert, SERIOUSLY
Muse make wembley rocks... best ever live performance.. why this band on this stage.. THEY WILL NOT CONTROL US... WE WILL BE VICTORIOUS.. SO COME ON!
45
Linkin Park (Rock Am Ring 2004)
One of the best Linkin Park concert's ever played, but still not the best! Many Meteora songs had their best performance there.

The best live performance one can ever think of! - chiragddude
This is how lp concert looks like! Then I swear I will have 1 until I die
Will love to see them in India!
The best moment when you see the live of A Place for my head at this concert... Chester Screams and Mike Raps awesome.. Also One of the audience gets change to come to stage..
46
Cheap Trick (Tokyo, April 1978)
Where the legendary live album "At Budokan" was made and broke Cheap Trick open internationally. - FearlessFreep
Brilliaznt... They hit Japanese real hard
47
Metallica, Megadeth, Slayer and Anthrax (Sonisphere 2010)

I was there in Bucharest!
IT WAS AMAZING!
First Day : Manowar
Second Day : Anthrax, Megadeth, Slayer and Metallica
Third Day : Alice in Chains, Mastodon, Rammstein
Just AMAZING, the crowd was singing and jumping everywhere...
48
Red Hot Chili Peppers (Slane Castle 2003)
Best concert I've ever watched. Chad Smith is the most stellar drummer of our time. Flea is an unparalleled bassist. Frusciante was at his prime. And Kiedis sings on point (rare). Best performance I've seen.
This is quite simply musical perfection, and I cannot think of another moment in time I wish I had been at more.
Unbelievable show, easily the best show the Chili Peppers have done, truly a magical performance by a number of measures. Which I could've been there
When I went it was amazing. It gave me goosebumps from John's back up to the stage presence they had. It was by far the best performance I've ever went to!
49
Green Day (Milton Kynes, England)
A fantastic setlist which showed off (at the time) their new songs which were cound to be classics fantastically and some amazing classics which every Green Day fan knows and loves. Brilliant crowd interaction, despite there being 65000 people at once, Green Day managed to still connect and interact with the audience. Also, Billie Joe Armstrong kept showing his arse which earns them brownie points in my book. The transition from King For A Day to Shout was also a great thing to hear and a great decision from the band themselves.
Green Day is way better than queen, way better than linkin park, their seriously no comparison! I been to a link in park concert and a Green Day concert! Green Day is the best live performer I have seen and I have seen a lot of bands! They were so great, they became my favorite band instantly, after I seen how rock legends do it!
AMAZING concert! I wish with all my heart I could've been there... They played to a massive crowd and kicked some serious ass! Green Day absolutely rocks, that's all there is to it
, this should be the first. Green Day know how entertain people. This was the best concert I have seen. I wish I was there. Guys, find the concert on youtube and you will what I am talking about. Green Day forever!
50
Eminem (New York 2005)
Best live perfonmance ever. - fatihfurkanu00c7olakou011flu
Em's always great
PSearch List